Rotary tiller with 182 cc petrol engine, 85 cm clearing width, 15 cm operating depth, six metal rotors and one front wheel
182 cc (3.5 kW) 4-stroke petrol engine
2 forward gears and 1 reverse gear
85 cm clearing width
15 cm operating depth
3+3 metal rotors
One front wheel
Product details and specs
The STIGA SRC 685 RG is a petrol powered rotary tiller which perfectly combines power, compact size and practicality, suitable for preparing both vegetable gardens and challenging terrain. The SRC 685 RG has six rotors (three on each side) with a clearing width of 85 cm and operating depth of 15 cm. The 182 cc 4-stroke petrol engine has a net power output of 3.5 kW and three gears (2 forward and 1 reverse) which guarantees high manoeuvrability. The front wheel and adjustable handle provide optimum user comfort and make it easy to transport. The protection discs enable the SRC 685 RG to be used in close proximity to borders and trees.
A step up for you to work in larger garden environments or be engaged in multiple tasks and for longer sessions.
Robust tools
Tougher jobs
Prolonged sessions
Diversified works
Awards and Certifications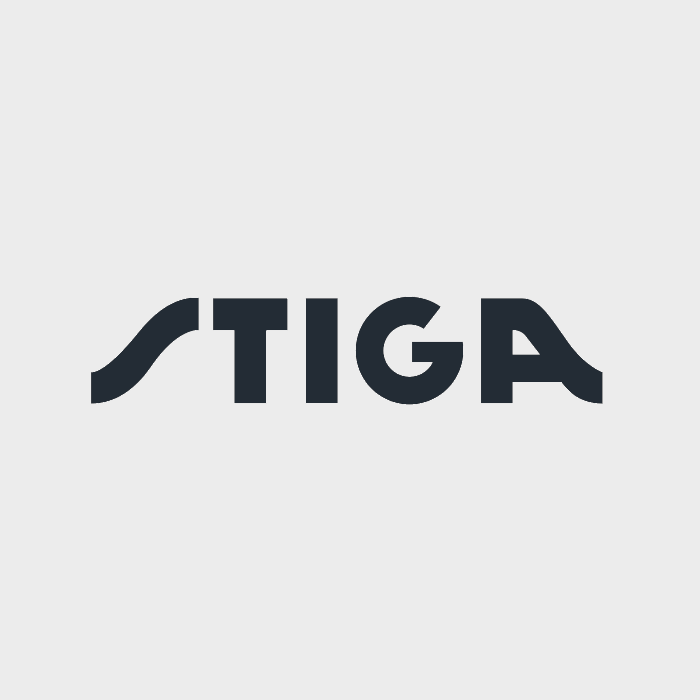 What's in the box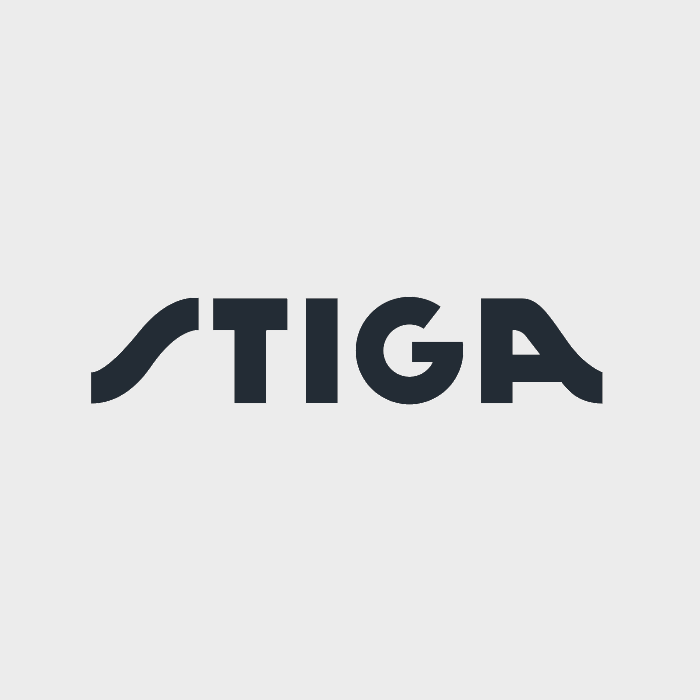 Technical specs
Power source
Petrol 4-stroke
Engine rotation speed
3300 rpm
Maximum engine speed
3300 rpm
Gear case oil capacity
0.5 l
Transmission type
Chain and gear in oil bath + belt
Number of gears
2 forward + 1 reverse
Wheel type
Plastic + Rubber
Transport wheels
1 front wheel
Vibration level left handle (m/s2)
4.53
Vibration level right handle (m/s2)
3.67
Measured sound pressure level at operator ear dB(A)
81.54
Measured sound power level dB(A)
95.6
Support
Which type of soils can you work on?
This garden tiller, with its reliable engine and extremely robust tiller blades, can also work on compact, stony ground with roots. It is not recommended to use it on wet ground given the greater force required to split the clumps of earth, while for dryer ground it is recommended to make two crossed passes at a reduced depth.
Do the tiller blades need maintenance?
The tiller blades don't need particular maintenance, but it is recommended to keep them clean and oiled during longer periods when it is not being used.
What is the rear tine for?
The rear tine has a very important function. The operation of the tiller blades rotating in the ground propels the machine forwards and, when in contact with uneven clumps of earth, moves unpredictably. Having the tine well established in the ground anchors the machine to the surface and allows its forward motion to be more regular and fluid.
Can I leave the front jockey wheel down during periods of use?
No, the front jockey wheel is solely for transport. It should be raised during operation.
Reach Informations
Information on Article 33 of REACH Regulation concerning STIGA Group products.
Discover more
Reach Informations
SRC 685 RG
213851142/ST1
SRC 685 RG PETROL TILLER STIGA NO WHEELS

Fuel tank : 170500641-0034:

1) Lead(II)bis(methanesulfonate)

2) [Phthalato(2-)]dioxotrilead

3) Acetic acid, lead salt, basic

4) Dioxobis(stearato)trilead

5) Fatty acids,C16-18, lead salts

6) Lead cyanamidate

7) Lead dinitrate

8) Lead monoxide

9) Lead oxide sulfate

10) Lead tetroxide(orange lead)

11) Lead titanium trioxide

12) Pentalead tetraoxide sulphate

13) Silicic acid,lead salt

14) Sulfurous acid,lead salt,dibasic

15) Tetraethyllead

16) Tetralead trioxide sulphate

17) Trilead bis(carbonate) dihydroxide (basic lead carbonate)

18) Trilead dioxide phosphonate

19) Lead di(acetate)

Throttle cable : 171210382-0001:

20) Alkanes,C10-13,chloro(Short Chain Chlorinated Paraffins)

Stop switch : 271660057-0001:

21) 4,4'-isopropylidenediphenol(bisphenlo A)

22) Diarsenic pentaoxide

23) Diarsenic trioxide

24) Triethyl arsenate

25) Arsenic acid

26) Calcium arsenate

Clutch cable : 320240502-0001:

27) Alkanes,C10-13,chloro(Short Chain Chlorinated Paraffins)

Front wheel : 660690011-0001:

28) Diarsenic pentaoxide

29) Diarsenic trioxide

30) Triethyl arsenate

31) Anthracene oil

32) Anthracene oil,anthracene-low

33) Pitch,coal tar,high temp.

34) Phenanthrene

35) Arsenic acid 36) Calcium arsenate

Carburetor : 170021123-0001:

37) diarsenic pentaoxide

38) lead

Ignition coil : 270920180-0001:

39) Dodecamethylcyclohexasiloxane(D6)

40) Diarsenic pentaoxide

41) Diarsenic trioxide

42) Triethyl arsenate

43) Arsenic acid

44) Calcium arsenate

Wire clip : 380940346-0001:

45) 4-(1,1,3,3-tetramethylbutyl)phenol,ethoxylated

Fuel tube : 380750180-0002:

46) Alkanes,C10-13,chloro(Short Chain Chlorinated Paraffins)

Flywheel comp. : 270020139-0001:

47) 4,4`-Diaminodiphenylmethane(MDA)

48) Formaldehyde, oligomeric reaction products with aniline

1) 17570-76-2

2) 69011-06-9

3) 51404-69-4

4) 12578-12-0

5) 91031-62-8

6) 20837-86-9

7) 10099-74-8

8) 1317-36-8

9) 12036-76-9

10) 1314-41-6

11) 12060-00-3

12) 12065-90-6

13) 11120-22-2

14) 62229-08-7

15) 78-00-2

16) 12202-17-4

17) 1319-46-6

18) 12141-20-7

19) 301-04-2

20) 85535-84-8

21) 80-05-7

22) 1303-28-2

23) 1327-53-3

24) 15606-95-8

25) 7778-39-4

26) 7778-44-1

27) 85535-84-8

28) 1303-28-2

29) 1327-53-3

30) 15606-95-8

31) 90640-80-5

32) 90640-82-7

33) 65996-93-2

34) 08/01/1985

35) 7778-39-4

36) 7778-44-1

37) 1303-28-2

38) 7439-92-1

39) 540-97-6

40) 1303-28-2

41) 1327-53-3

42) 15606-95-8

43) 7778-39-4

44) 7778-44-1

45) 140-66-9

46) 85535-84-8

47) 101-77-9

48) 25214-70-4

Component 1
Component description 1
Substance/s
CAS number