Multifunctional battery-powered tool with 8 cm edge-cutter blade and 18 cm hedge trimmer blade. Equipped with Europlug battery charger.
Powered by a 7.2 V battery
18 cm double-action hedge trimmer blade
8 cm double-action lawn mower blade
2.5 Ah battery and charger supplied
Product details and specs
The STIGA SGM 72 AE battery-powered multifunctional tool is lightweight and easy to use. The SGM 72 AE has an 8 cm lawn mower blade for perfecting the edges of your lawn and an 18 cm hedge trimmer blade for maintaining domestic hedges. The blades are easily interchangeable thanks to a tool-free click-in system. The 2.5 Ah battery and charger are supplied with the product. When teamed with the telescopic handle (not included), the SGM 72 AE makes cutting grass even more comfortable.
Developed for all gardening newbies or those gardeners who want to act quick and achieve a certain garden quality.
Lightweight tools
Easy to start, adjust, use, clean and store
Simple and intuitive functions
What's in the box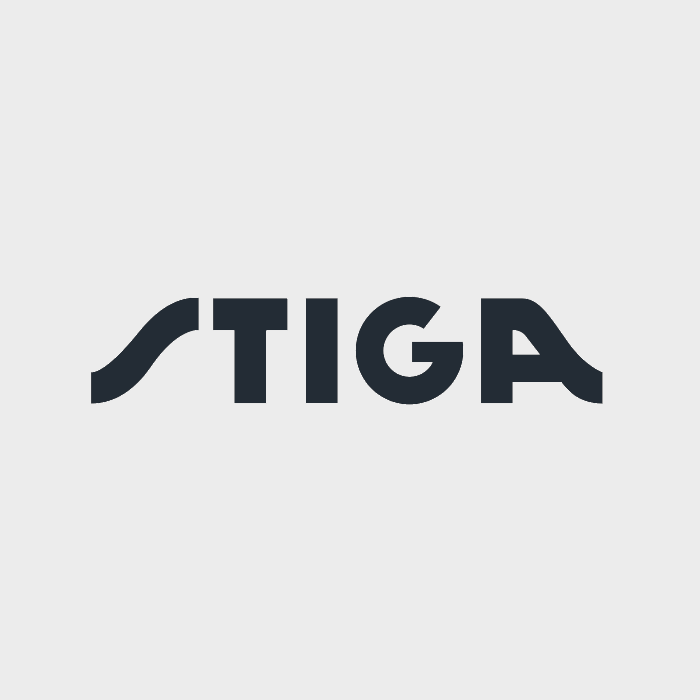 SGM 72 AE (EU plug)
Battery multi-tool
lensGrass blade 8 cm
lensShrub blade 18 cm
lensBattery charger Europlug
Technical specs
Power source
Lithium-ion battery
Lithium battery nominal energy
18 Wh
Working time (+/- 20%)
75 min
Hedger working time (+/- 20%)
110 min
Grass shear cutting width
80 mm
Shrub shear cutting length
180 mm
Shrub shear cutting capacity
8 mm
Battery charger
Single standard
Battery charger output current
0.6 A
Battery charger plug type
Europlug (Type C)
Measured sound power level dB(A)
83.4
Guaranteed sound power level (LwA) - dB(A)
86
Measured sound pressure level at operator ear dB(A)
73.8
Vibration level hand (m/s2)
< 2.5
Support
Which type of vegetation can you work on with this garden multi tool?
The two supplied blades allow you to prune the thinner branches from small hedges (see the teeth spacing in the datasheet) and trim the edges of your lawn. This task can be made even simpler and faster by purchasing the telescopic arm with wheels.
Do the cutting blades need maintenance or sharpening?
Cutting (especially cutting hedges) leads to the accumulation of detritus and dirt between the blades. Without the necessary maintenance, this issue can reduce cutting performance.
The blades should therefore be cleaned and oiled after each period of use. This can be done with a dry cloth, using a brush if needed to remove more stubborn dirt. The blades can be oiled by applying a thin layer of specific oil (Stiga recommends using non-polluting products) along the upper edge of the blade.
Please see the user manual for more information on this point.
The blades seem to be working as if they are not clean or fluid. What might have happened and what should I do?
Where the blades tend to catch and you notice a reduction of cutting performance, possibly along with more blade noise, you must check the cutting element.
If the problem persists even after cleaning and oiling the blades, the solution is to sharpen them.
For reasons of safety, this is best performed by an authorised Stiga vendor. Once sharpened, the cutting system will return to working precisely and fluidly.
Lastly, please note that an excessively worn or damaged blade must not be sharpened but always replaced. Again in this case, the Stiga vendor network is always available.
What should I do when it is not being used?
During the times when it is not being used, we recommend you clean the teeth of the cutting element and place the garden multi tool in a safe place, ensuring you protect the blade within their storage area.
Reach Informations
Information on Article 33 of REACH Regulation concerning STIGA Group products.
Discover more
Reach Informations
SGM 72 AE (EU plug)
| | | | |
| --- | --- | --- | --- |
| 253007231/ST1 | SGM 72 AE GARDEN MULTI-MATE STIGA | Lead | 7439-92-1 |
| Component 1 | Component description 1 | Substance/s | CAS number |