Leaf blower/vacuum powered by a 2600 W electric motor with maximum air flow rate of 7 m³/min. 45 litre leaf collector supplied.
2600 W brushless electric motor
Vacuum function with 45 litre leaf collector included.
Maximum air flow rate of 7 m³/min
Maximum air speed of 92 m/s
Product details and specs
The STIGA SBL 2600 is an electric leaf blower which can also be used with a vacuum function. It is powered by a 2600 W brushless electric motor which guarantees performance and reliability far superior to standard leaf blowers, reaching an air speed of 92 m/s. The low vibration and noise level enables prolonged use for stress-free lawn clearing. The easy-to-use kit supplied means you can use the SBL 2600 leaf blower as a vacuum: a metal blade with mulching function finely shreds the material which is picked up and collects to in a 45 litre container.
Developed for all gardening newbies or those gardeners who want to act quick and achieve a certain garden quality.
Lightweight tools
Easy to start, adjust, use, clean and store
Simple and intuitive functions
Features
Speed variator
The intuitive control for increasing and reducing the air speed is conveniently positioned on the handle.
Technology
Brushless technology
With STIGA brushless motors, efficiency is up as noise comes down. This technology delivers a more durable engine performance, requiring little maintenance. So while it keeps your STIGA tool running quietly – the power doesn't drop.
Magnesium gearbox or frame
The STIGA Magnesium Gearbox delivers on every level. It ensures your machine is light to handle and well balanced. It makes any maintenance needed simple. And because it's made from hardwearing, long-lasting magnesium, this protects the mechanical parts from eroding dust and moisture.
What's in the box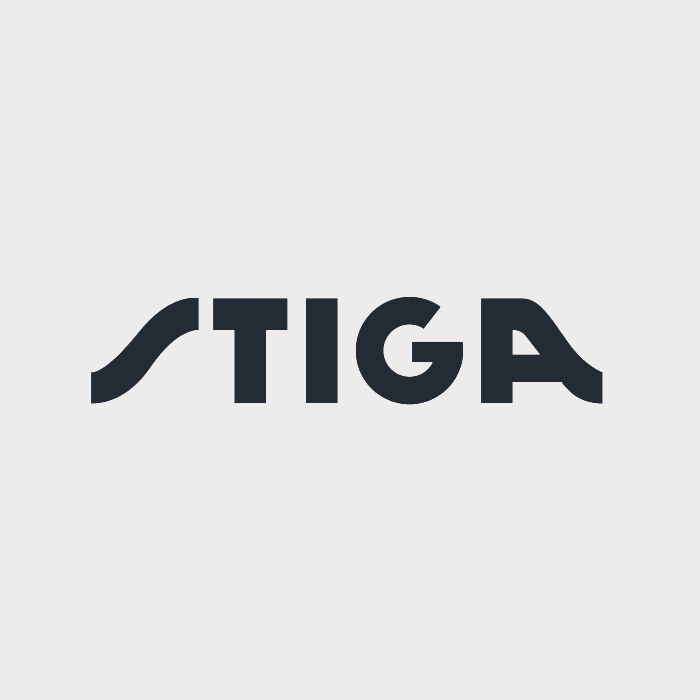 SBL 2600
Electric blower
lensBlowing tube
lensVacuum tube
lensVacuum collecting bag
Technical specs
Maximum motor speed
16800 rpm
Maximum air volume
7 m³/min
Measured sound power level dB(A)
95
Measured sound pressure level at operator ear dB(A)
75
Guaranteed sound power level (LwA) - dB(A)
98
Vibration level hand (m/s2)
1.7
Support
What instructions should I follow to adjust the blowing power?
You should always adjust the intensity of the air flow according to the type of material to be removed:
- low speed for light materials and small twigs on the grass.
- medium speed for moving grass and light leaves on asphalt or solid ground.
- maximum speed for heavier materials such as fresh snow, wet leaves or large pieces of dirt.
You are always recommended to pay careful attention to prevent the material removed or dust from injuring people or animals and damaging
property. Always check the wind direction and never work against the wind.
For more details, please see the user manual.
Is it also possible to use the machine as a vacuum? If yes, what material can be collected?
Yes, this machine has a vacuum + mulcher function and has a collection bag for the vacuumed material.
The vacuumed material is also mulched before being conveyed into the collection bag. This makes it ideal for collecting leaves, grass and small twigs with a diameter less than 4 mm.
It is recommended not to collect wet grass or leaves to avoid obstructing the internal pipes and the mulching rotor.
What should I do if other objects get vacuumed up unintentionally
If this type of situation occurs, you are recommended to:
- shut the machine down immediately
- remove the vacuum tube
- remove the foreign body via the
vacuum mouth
Lastly, ensure that the mulching rotor and the pipes are completely free before using the machine again.
Can I fill the collection bag completely?
It is recommended not to fill the collection bag right up to the top but to empty it beforehand. This results in greater operating comfort, given the reduced weight of the bag, and the machine operating efficiently.