Battery simulator compatible with all STIGA hand-held tools in the 500 and 700 Series.
Compatible with all hand-held tools in the 500 and 700 Series
Adaptor to be used with battery harness.
Product details and specs
This battery simulator works as an adaptor to be able to use the STIGA battery harness SBH 900 AE with all hand-held tools from the STIGA 500 and 700 battery series.
A step up for you to work in larger garden environments or be engaged in multiple tasks and for longer sessions.
Robust tools
Tougher jobs
Prolonged sessions
Diversified works
Technology
open_in_full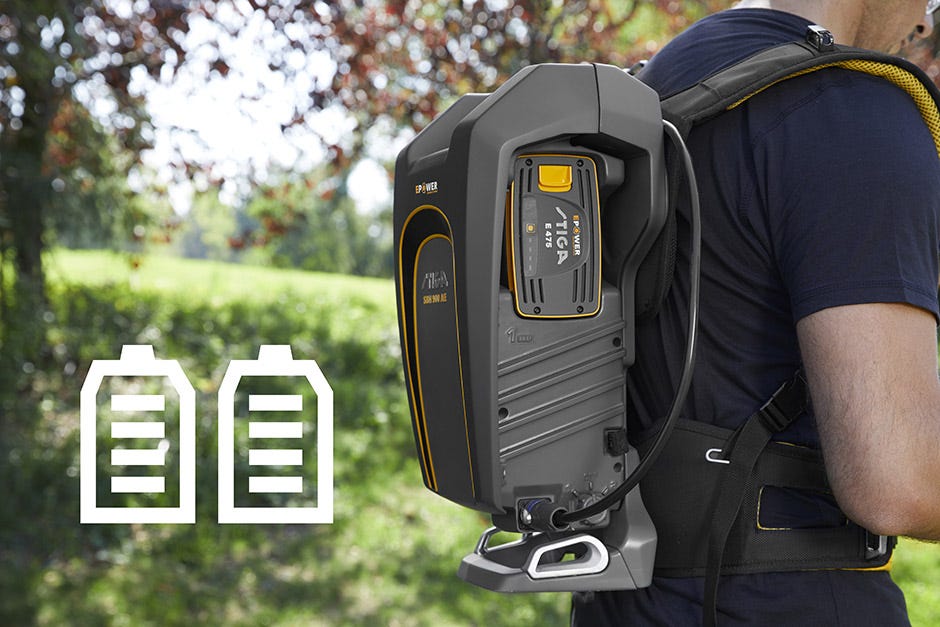 Plug in System / Backpack
The ergonomic SBH 900 AE backpack works with any STIGA battery, including 700 and 500 Series tools. Or plug in two 48V 7.5Ah batteries for max power. It gives you the flexibility and freedom to move around the garden comfortably. And when runtime's low, the SBH 900 AE switches to the other battery.
Technical specs
Series
500 Series, 700 Series