A powerful but compact and easy handling 3 0cm top-handle cordless chainsaw. Compatible only with a 48V / 4Ah or 5Ah battery, that is suitable also for all the tools in the 500 Series System lineup. Battery not included.
Cordless battery-powered engine, for easy handling
Less noise and vibrations, so you can work longer and stress-free
High-quality chain for maximum cutting precision
Top- and wide side-handle, for safe and comfortable work
Transparent oil tank window for easier maintenance
Suggested battery: STIGA E-Power E 440 (4Ah) - sold separately
Product details and specs
With the 48v battery-powered STIGA SPR 500 AE Chainsaw you'll enjoy unrestricted movement with less noise, less vibration, zero emissions and only few engine maintenance requirements!

A precision machine ideal for in-tree work, the SPR 500 AE is compact and lightweight enough to be highly maneuverable where space is limited; and has been equipped with a metal hook that makes climbing with the machine easier and safer.

Further boosting safety is a fast-acting chain brake that's activated either manually, or automatically when the inertia caused by kick-back is detected.

The SPR 500 AE features a wide side-handle and an ergonomic soft-touch top handle, that combine to ensure the operator will find it comfortable and easy to control.

A transparent window makes it simple to keep track of the oil tank fill-level; while a thumb-support area enables a stronger forward thrust and a faster, smoother cut (a high-performance chain also contributes to smoothness of cut).

The Battery and Charger are NOT supplied with the SPR 500 AE.
WARNING: This chain-saw is for use by trained tree service operators only. Use without proper training can result in severe injuries.

Built today for tomorrow, this model comes with a minimum 2-year Warranty.

Delivery Information: This product is available for next day delivery or you may wish to choose from our premium White Glove delivery service. This service will involve your local authorised STIGA dealer preparing the product with a thorough pre-delivery inspection and delivering it ready to use at a time convenient to you. They will also demonstrate its safety features and how to use it.

Please allow up to 7 working days if you choose our White Glove delivery option, however, if your local dealer has the product in stock then delivery would normally be much sooner. This premium delivery service is available free of charge with this product.
A step up for you to work in larger garden environments or be engaged in multiple tasks and for longer sessions.
Robust tools
Tougher jobs
Prolonged sessions
Diversified works
Technology
STIGA E-Power
Smart, safety tested and synched with STIGA products, E-Power is the next generation in battery power. Each battery is individually developed to fit its product. It even 'talks' to the tool it powers, saving diagnostics data to maintain peak performance.
Brushless technology
With STIGA brushless motors, efficiency is up as noise comes down. This technology delivers a more durable engine performance, requiring little maintenance. So while it keeps your STIGA tool running quietly – the power doesn't drop.
Keypad battery products
The intuitive keypad puts power control at your fingertips. An innovative feature of all STIGA 500, 700 and 900 Series models, it allows you to control your tool's variable speeds and manage battery power output with a simple thumb press.
Magnesium gearbox or frame
The STIGA Magnesium Gearbox delivers on every level. It ensures your machine is light to handle and well balanced. It makes any maintenance needed simple. And because it's made from hardwearing, long-lasting magnesium, this protects the mechanical parts from eroding dust and moisture.
What's in the box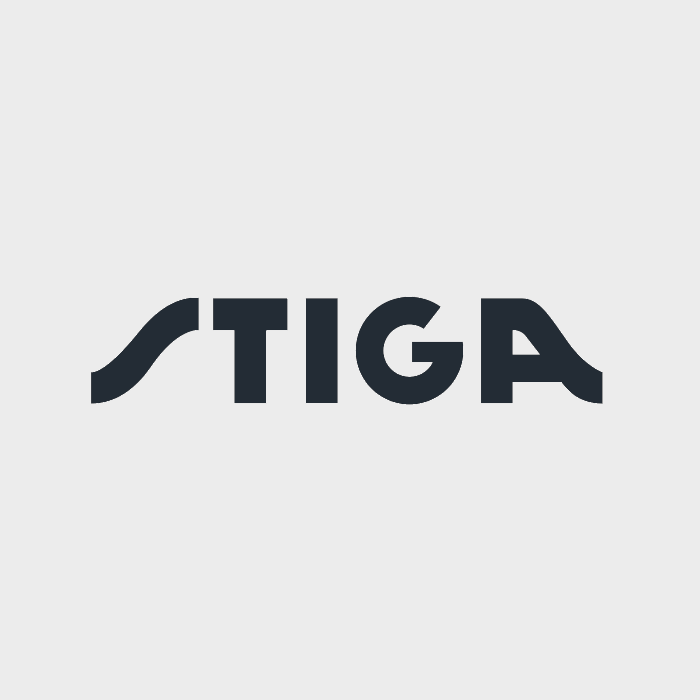 SPR 500 AE (12)"
Battery chainsaw
Technical specs
Power source
Lithium-ion battery
Suggested battery capacity
4 Ah
Maximum motor speed
11000 rpm
Lithium battery nominal energy
172.8 Wh
Working time (+/- 20%)
12 min
Chain type
3/8" .050" (91PX045E)
Chain oil tank capacity
0.18 l
Chain tensioning system
Side screw tensioning
Battery charger
Single standard
Battery charger output current
1.5 A
Vibration level rear handle (m/s2)
3.72
Measured sound power level dB(A)
101.9
Guaranteed sound power level (LwA) - dB(A)
105
Measured sound pressure level at operator ear dB(A)
93.5
Vibration level front handle (m/s2)
4.37
Product weight without bar and chain
3.1 kg
Support
What kind of protective gear should I use?
Trousers, jackets and gloves, all made out of cut-resistant material, safety shoes and a protective helmet with sound attenuating ear-muffs and a protective visor are ideal equipment for cutting wood. Among the parts and accessories indicated for this model, there is a wide selection of products which can be used for suitable gear. We recommend that you exercise the utmost care as well as wearing appropriate clothing when using this type of machine, and that you bear in mind the importance of consulting the manual when you make your choice.
What kind of maintenance should I carry out?
To ensure that the machine is functioning correctly and to guarantee maximum longevity of the machine, we recommend that you constantly check the chain oil level inside the tank in order to always ensure that the cutting tool is properly lubricated. Next, make sure that the chain is always sharp, and if not, sharpen it or take it to an authorised service provider to have it sharpened. We remind you of the importance to consult the manual to familiarise yourself with every detail of these operations.
How are the bar and chain lubricated?
In order to guarantee perfect functionality, the bar and chain of this cutting device require constant lubrication. To this end, the machine is equipped with a chain oil tank, which should be constantly monitored to ensure that the fluid never runs out. The oil is pumped automatically.
How can the chain be sharpened?
Every machine is supplied with a metal rod which you can use to sharpen the chain yourself. This method required you to sharped each tooth individually. Before you start sharpening the chain yourself, we recommend that you carefully consult and follow the detailed instructions which are found in the manual. The STIGA dealer network offers sharpening services if you prefer to have your cutting device sharpened by a professional. You can also see an overview of the services STIGA offers in this area by consulting the Parts and Accessories section of this website.
How often should the chain be replaced?
The chain will wear down, and how quickly this happens will depends on the frequency and intensity of use, as well as the type of wood cut.
When the cutting performance remains poor despite sharpening, you will need to replace the chain. You will find compatible replacements among the parts and accessories on this page.
Which replacement chain should I use for this product?
We recommend that you replace the original with a new STIGA chain. Each chainsaw model can fit specific types of chains, depending on the characteristics of the machine and the bar length. To know which type you should use with this model, we recommend that you go to the parts and accessories section on the website, or else refer to the manual.