Petrol lawn trimmer / brushcutter
Turn brushcutting into a pleasure with this robust gardening companion. Our Brushcutter 730 B features smart engineering combined with a powerful 1.0 kW engine. Enjoy longer and more comfortable cutting sessions with well-balanced bike handles – for better weight distribution and extra control.


25.4 cc engine with 1.0 kW power for enhanced performance

Bike handle for added control and intuitive movement

43 cm cutting width for speedy progress

Bump&Work nylon cutting head for extended trim time

3 ARC blade for heavy duty cutting

Product details and specs
The STIGA 730 B petrol brushcutter has a powerful 25.4 cc engine, 43 cm cutting width and bike handle for added control and manoeuvrability. Engineered for comfort, this brushcutter makes light work of clearing tough vegetation with speed and precision.

Complete with a choice of two cutting options: the high-performance 3 ARC blade is designed to tackle extra-tough vegetation, and the Bump&Work nylon cutting head is ideal for trimming softer grasses. The nylon cutting head has been engineered for maximum efficiency, ensuring a smooth trim session with only momentary interruption when fresh nylon line is required. Rather than having to fiddle around with tools to replace the line, you simply need to tap the trimmer head on the ground. This motion automatically releases the required amount of fresh line, leaving you free to continue your session and keep your attention focused on the task at hand.

The brushcutter comes with a single harness so you can work comfortably with the weight distributed evenly between your shoulder and hip. We recommend wearing headphones and gloves – the extra grip on the bike handles works brilliantly with our anti-vibration, non-slip protective gloves.

Jobs that were once a struggle become seamless – the powerful engine takes care of the hard work, freeing you up to enjoy the task in hand.

A step up for you to work in larger garden environments or be engaged in multiple tasks and for longer sessions.
Robust tools
Tougher jobs
Prolonged sessions
Diversified works
Features
25.4 cc petrol engine with 1.0 kW power

This high-performance engine boasts 1.0 kW of power, making light work of clearing tough vegetation with speed and endurance.
Extra-grip bike handle

The well-balanced bike handle expertly distributes weight and minimises vibration. Designed for added comfort, control and manoeuvrability.
Bump&Work nylon cutting head

Fast, effective and ultra-efficient. Discharging additional nylon couldn't be easier – just tap to release and continue your session.
What's in the box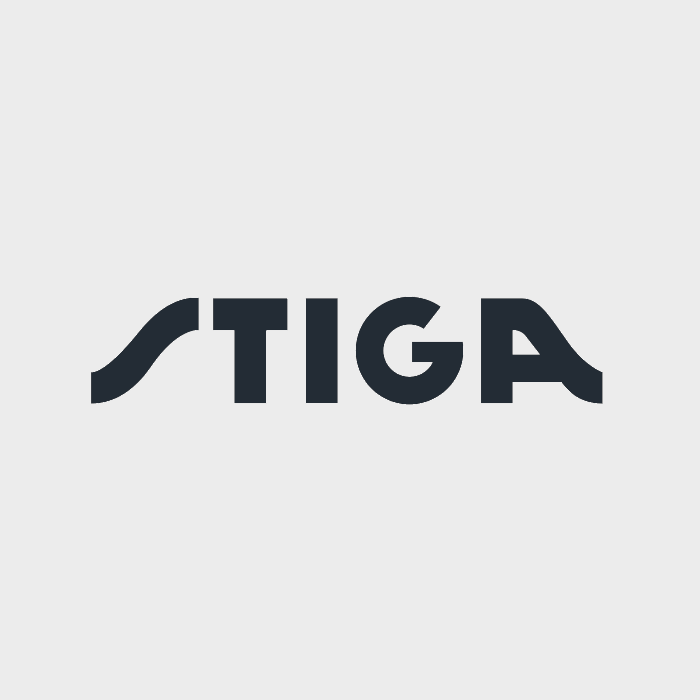 BC 730 B
Petrol lawn trimmer / brushcutter
lensKeys
lensnylon head
lensblade
lensharness
lensplatic protection
Technical specs
Power source
Petrol 2-stroke
Engine rotation speed
6000 rpm
Maximum engine speed
10500 rpm
Idling speed (+/- 100)
3000 rpm
Carburettor type
Butterfly valve
Ignition coil type
Analogic
Air filter type
Sponge + paper
Nylon line diameter (millimeter)
2,4
Nylon head type
Bump & Work dual line
Included tools kit
Keys, screwdriver
Vibration level left handle (m/s2)
7.08
Measured sound pressure level at operator ear dB(A)
94.4
Vibration level right handle (m/s2)
6.68
Guaranteed sound power level (LwA) - dB(A)
112
Measured sound power level dB(A)
110.1
Product weight without cutting system
5.38 kg
Support
What kind of protective gear should I use?
Using this brushcutter petrol requires clothing that protects the legs and face from objects that could unexpectedly be thrown out during operation. It is always recommended to wear long trousers and a protective visor.
What kind of maintenance should I carry out?
To ensure that the brush cutter is functioning correctly and to maximise its lifespan, we recommend regular (based on the frequency and intensity of use) cleaning of the air filter, sparking plug and cutting head (trimmer head and guard) – parts where a lot of dirt constantly builds up.
Remember that it is important to consult the user and maintenance manual for details of each of these tasks.
Which type of grass and shrubs can you work on?
This petrol brush cutter is able to tackle coarser plant conditions, from dense bushes with tall grass to shrub areas, where you can also cut the more stubborn plants and shrubs using the supplied metal blade.
How do you adjust the length of the line?
This model is fitted with a head using the Tap&Go system. This means that, while the machine is operating, you just have to press the control lever all the way to bring the head to maximum rotation and at the same time knock the head against the ground, which causes the line to feed out automatically. Its length can be adjusted simply, by cutting any excess to the length of the cutting blade located on the end of the guard.
For further information, see the instruction manual.
The line no longer feeds out from the head. What might have happened?
The line failing to feed out may be associated with two main factors. The first, and the most likely, is that the line might be all used up and should therefore be replaced with a new reel. There is also the possibility that the line within the head has accidentally become caught in its own windings, and is preventing the end from freely feeding out through the holes. In this case, simply open the head and re-spool the line correctly inside.
These causes and solutions normally cover the majority of cases, but there may be a variety of others, associated with the methods of use, the surface treated and the weather conditions.
Note that consulting the user manual, in the section relating to the cutting head, may provide useful information for identifying the nature of the problem.