Petrol lawn trimmer / brushcutter
Brushcutter powered by a 44.8 cc 2-stroke petrol engine with straight shaft, reinforced support, bike-style handle and 45 cm cutting width.
44.8 cc 2-stroke petrol engine
Bike-style handle
Straight shaft
45 cm cutting width
Tap&Go dual-line trimmer head and tri-arc blade included
Double harness included
Product details and specs
The STIGA SBC 646 D brushcutter is powered by a 44.8 cc (net power output of 1.25 kW) 2-stroke petrol engine and has a 45 cm cutting width. The innovative EEM (electronic engine management) system makes for easy starting as the engine is electrically controlled, and it is designed without an air lever so that using it is fast and easy, with less energy consumption, less wear and longer performance. This brushcutter is compact, well balanced and reinforced against impacts. It has ergonomic bike-style handlebars for a firm grip and total control of the machine to allow safe operation. The new clip system lets you adjust the handle simply and quickly. The brushcutter has a 3-point tri-arc metal blade and next-generation Tap&Go dual-line head that quickly releases the line by simply tapping the head on the ground.
Our most powerful and featured products, with customised performance thanks to the many functions and accessories: you don't need to be a professional, these products make you an Expert.
Durable tools
Superior power output
For really intense working environment
Customisable performance
Most responsive control
Technology
open_in_full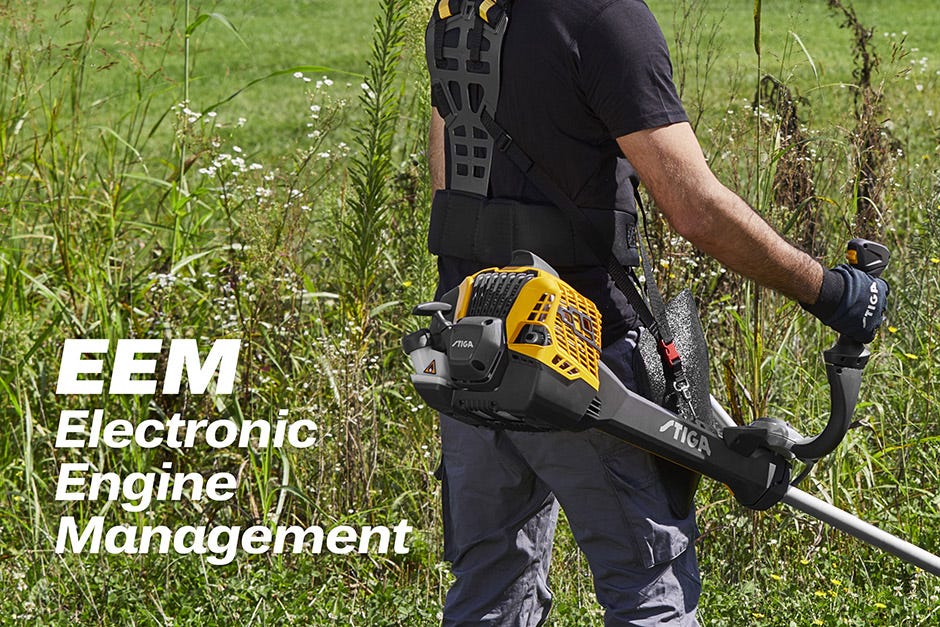 STIGA EEM
The STIGA electronic engine management intuitively adjusts the digital ignition system's spark timing and fuel delivery, according to engine speed and heat. So it will always start, whether it's hot or cold. And fuel consumption will be down 30% - saving energy all round.
open_in_full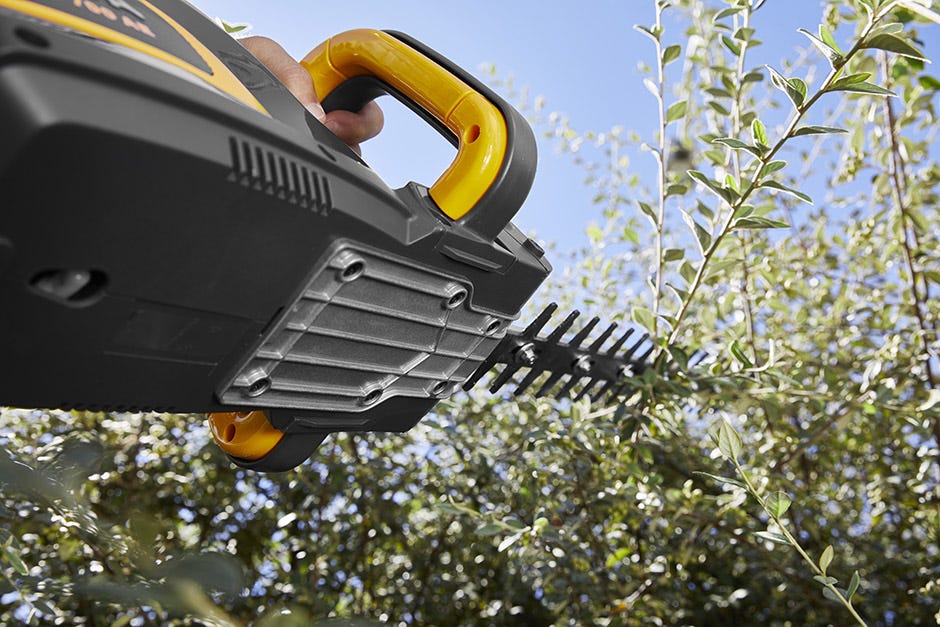 Magnesium gearbox or frame
The STIGA Magnesium Gearbox delivers on every level. It ensures your machine is light to handle and well balanced. It makes any maintenance needed simple. And because it's made from hardwearing, long-lasting magnesium, this protects the mechanical parts from eroding dust and moisture.
What's in the box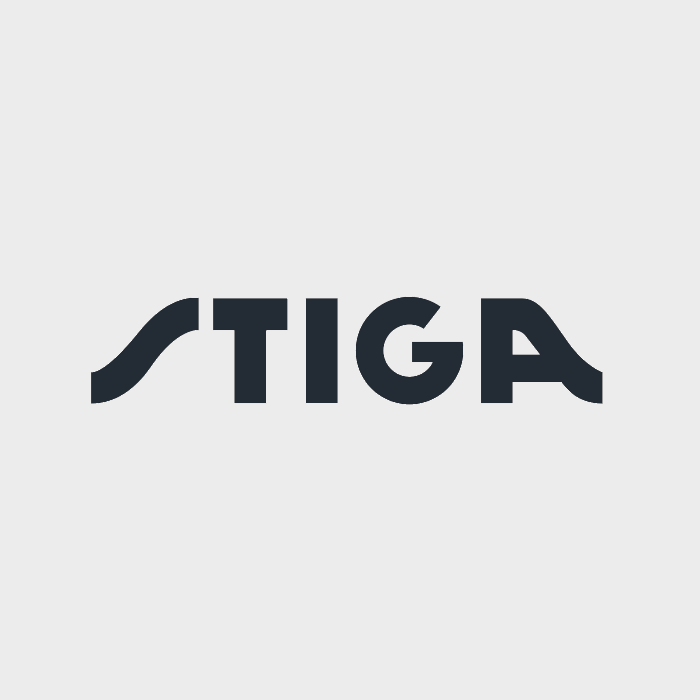 SBC 646 D
Petrol lawn trimmer / brushcutter
lensNylon head
lensMetal blade
lensHarness
lensPlastic bottle
lensScrewdriver
lensSocket spanner
Technical specs
Power source
Petrol 2-stroke
Engine rotation speed
7500 rpm
Maximum engine speed
9500 rpm
Idling speed (+/- 100)
3100 rpm
Carburettor type
Butterfly valve
Ignition coil type
Digital
Nylon line diameter (millimeter)
3
Nylon head type
Bump & Work dual line
Vibe Control System (VCS)
Yes
Included tools kit
Spark plug key, screwdriver
Product weight without cutting system
8.6 kg
Support
What kind of protective gear should I use?
Using this machine requires clothing that protects the legs and face from objects that could unexpectedly be thrown out during operation. It is always recommended to wear long trousers and a protective visor.
What kind of maintenance should I carry out?
To ensure that the machine is functioning correctly and to maximise its lifespan, we recommend regular (based on the frequency and intensity of use) cleaning of the air filter, sparking plug and cutting head (trimmer head and guard) – parts where a lot of dirt constantly builds up.
Remember that it is important to consult the user and maintenance manual for details of each of these tasks.
Which type of grass and shrubs can you work on?
This machine is able to tackle coarser plant conditions, from dense scrub with tall grass to shrub areas, where you can also cut the more stubborn plants using the supplied metal blade. The machine's powerful engine allows you to work on larger areas and for longer periods of use.
How do you adjust the length of the line?
This model is fitted with a head using the Tap&Go system. This means that, while the machine is operating, you just have to press the control lever all the way to bring the head to maximum rotation and at the same time knock the head against the ground, which causes the line to feed out automatically. Its length can be adjusted simply, by cutting any excess to the length of the cutting blade located on the end of the guard.
For further information, see the instruction manual.
The line no longer feeds out from the head. What might have happened?
The line failing to feed out may be associated with two main factors. The first, and the most likely, is that the line might be all used up and should therefore be replaced with a new reel. There is also the possibility that the line within the head has accidentally become caught in its own windings, and is preventing the end from freely feeding out through the holes. In this case, simply open the head and re-spool the line correctly inside.
These causes and solutions normally cover the majority of cases, but there may be a variety of others, associated with the methods of use, the surface treated and the weather conditions.
Note that consulting the user manual, in the section relating to the cutting head, may provide useful information for identifying the nature of the problem.