Multifunctional 5-in-1 tool with 25.4 cc petrol engine which can be used as a brushcutter with strimmer head or metallic blade, a hedge trimmer or a pruner using the supplied parts and accessories.
25.4 cc (0.7 kW) 2-stroke petrol engine
Functions: grass trimmer, brushcutter, hedge trimmer and pruner
Parts and accessories, 70 cm extension pole and single harness included
Product details and specs
The STIGA MT 330 - 5 in 1 is a 5-in-1 multifunctional machine which can be used with various tools, all powered by the same 25.4 petrol engine with a net power output of 0.7 kW. It can be used as a brushcutter using the straight shaft and nylon head with Tap&Go technology for quick release of the line. The 3T blade can tackle the densest vegetation. The hedge trimmer function works using the accessory with 40 cm blade and 180° rotating head, while the 25 cm bar makes short work of pruning. All the parts and accessories can be used with a 70 cm extension pole included with the single harness.
Developed for all gardening newbies or those gardeners who want to act quick and achieve a certain garden quality.
Lightweight tools
Easy to start, adjust, use, clean and store
Simple and intuitive functions
What's in the box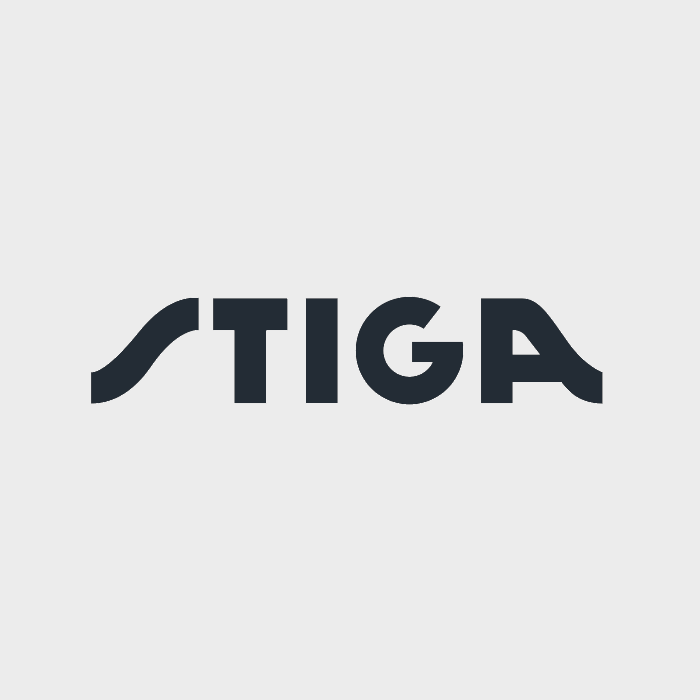 MT 330 - 5 in 1
Petrol multitool
lensNylon cutting head Metal blade Single harness Hedge trimmer attachment Pruner attachment Extension shaft Tools kit Plastic bottle
Technical specs
Power source
Petrol 2-stroke
Engine rotation speed
11000 rpm
Maximum engine speed
11000 rpm
Idling speed (+/- 100)
3100 rpm
Carburettor type
Rotary valve
Ignition coil type
Analogic
Nylon line diameter (millimeter)
2,4
Nylon head type
Tap & Go dual line
Blade type
Dual action - Laser cut
Blade diameter (brushcutter)
255 mm
Blade type (brushcutter)
3 T
Blade rotation angle
180 °
Chain type
3/8" .050" (91PJ-40X)
Chain oil tank capacity
0.12 l
Chain tensioning system
Front screw tensioning
Vibe Control System (VCS)
Yes
Brushcutter attachment
Yes
Included tools kit
Spark plug key, screwdriver
Hedger measured sound pressure level at operator ear (LpA) dB(A)
92
Hedger guaranteed sound power level (LwA) dB(A)
107
Brushcutter guaranteed sound power level (LwA) dB(A)
109
Pruner guaranteed sound power level (LwA) dB(A)
111
Pruner measured sound pressure level at operator ear (LpA) dB(A)
94
Product weight (brushcutter version)
8.2 kg
Product weight (hedger version)
9.2 kg
Product weight (pruner version)
8.9 kg
Product weight (trimmer version)
8.4 kg
Support
What type of maintenance should be done on the saw accessory tool?
To ensure the petrol garden multi tool is functioning correctly and to maximise its lifetime, we recommended that you clean the space behind the bar cover regularly (depending on the frequency and intensity of use), as dirt and sawdust constantly build up in these areas.
We recommend that you check the chain oil level inside the tank regularly in order to always ensure that the cutting tool is properly oiled. Then make sure that the chain is always running in the track and, if not, thread it yourself or visit an authorised maintenance provider.
It is important to refer to the user and maintenance manual for details of each of these tasks.
Do the cutting blades need maintenance or sharpening?
Cutting (especially cutting hedges) leads to the accumulation of detritus and dirt between the blades. Without the necessary maintenance, this issue can reduce cutting performance.
The blades should therefore be cleaned and oiled after each period of use. This can be done with a dry cloth, using a brush if needed to remove more stubborn dirt. The blades can be oiled by applying a thin layer of specific oil (Stiga recommends using non-polluting products) along the upper edge of the blade.
Please see the user manual for more information on this point.
The blades of the hedge cutting accessory seem to be working as if they are not clean or fluid. What might have happened and what should I do?
Where the blades tend to catch and you notice a reduction of cutting performance, possibly along with more blade noise, you must check the cutting element.
If the problem persists even after cleaning and oiling the blades, the solution is to sharpen them.
For reasons of safety, this is best performed by an authorised Stiga vendor. Once sharpened, the cutting system will return to working precisely and fluidly.
Lastly, please note that an excessively worn or damaged blade must not be sharpened but always replaced. Again in this case, the Stiga vendor network is always available.
What should I do when it is not being used?
During the times when it is not being used, we recommend you empty the fuel tank, clean the cutting elements and place the petrol garden multi tool in a safe place, ensuring you protect the blade within their storage area.