Self-propelled lawn mower, with STIGA Engine ST 200, 196 cc . Suitable for gardens up to 2000 m2. Featuring 4 cutting methods: collection, mulching, side discharge and rear discharge. Roomy 70-litre grass collector included.
New Fulcrum handlebar – set the height and angle as you cut

4 cutting modes available: collecting, mulching, rear- or side-discharge
Centrally-adjusted cutting height, up to 5 positions available
Smooth speed adjustment with speed regulator
Soft-grip, ergonomic handle
Capacious 70 L grass collector
Product details and specs
The powerful and versatile STIGA Combi 955 V lawn mower has a 70 litre grass collector with grassbag full indicator and 53 cm cutting width, which makes it ideal to manage big lawns up to 2000 m2.
The lawn mower's efficient 4-in-1 cutting system makes it ideal for collecting grass clippings as well as operating in rear discharge, side discharge or mulching modes: you can always choose how you prefer to cut, depending on your lawn's needs.
The cutting height adjustment is centralised and can be set to 5 positions, ranging from 25 to 80 mm, using the ergonomic handle.
The heart of this machine is a high-quality, strong 196 cc STIGA engine, featuring a fuel-saving and emission-minimizing OHV technology. The speed can be managed from the handlebar, which means you can choose how fast you want to mow.
The ergonomic handle makes mowing comfortable and the quick release points make the mower easy to use and store. Side deflector and mulching plug are included.
Our most powerful and featured products, with customised performance thanks to the many functions and accessories: you don't need to be a professional, these products make you an Expert.
Durable tools
Superior power output
For really intense working environment
Customisable performance
Most responsive control
Technology
open_in_full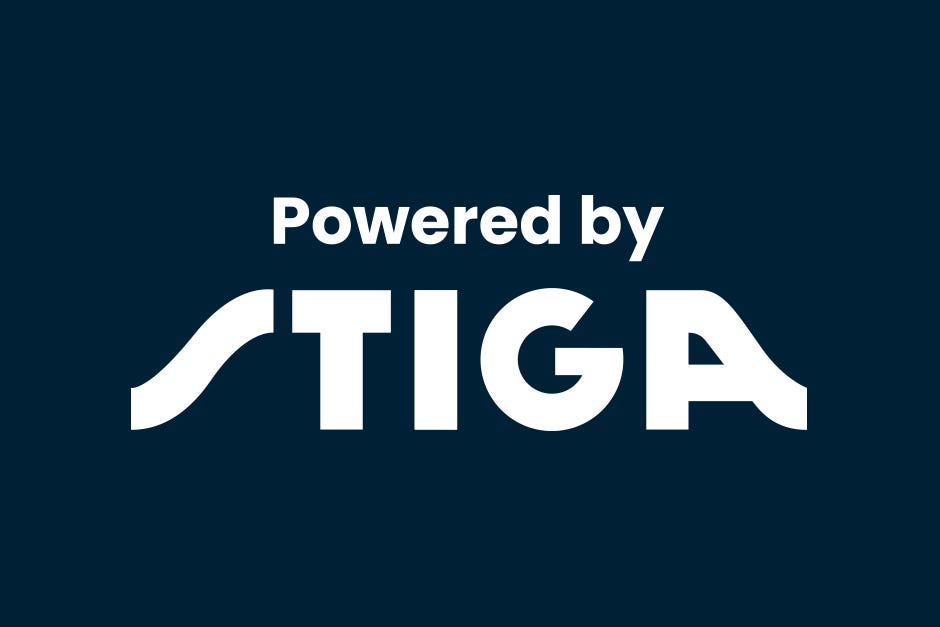 STIGA engines (petrol)
STIGA petrol engines are the power behind a whole range of machines – from lawn mowers and tractors to swift-to-start sweepers. Meticulously designed and rigorously tested – only the ones with maximum performance and minimum emissions make the cut.
open_in_full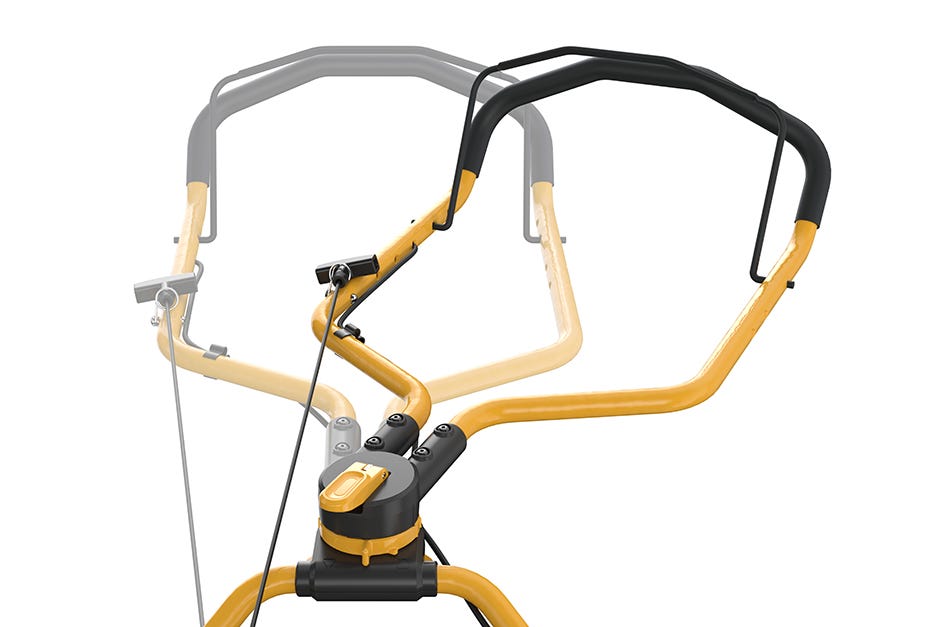 Fulcrum
Specially engineered for STIGA lawn mowers, our Fulcrum handlebar completely reinvents your relationship with cutting your lawn. Innovative in design, it can be angled up to 25° away from the deck – allowing you to mow under hedges and along walls without getting scratched, scuffed or dirty. Easy to assemble, adjust, use and store.
What's in the box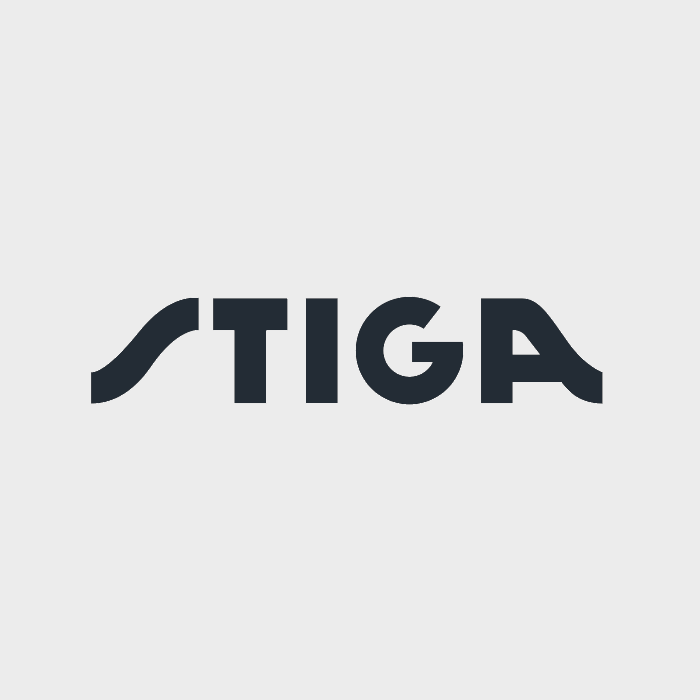 Combi 955 V
Petrol lawn mower
lensGrass bag
lensMulching plug
lensSide deflector
lensPin for rear discharge
Technical specs
Engine model
ST 200 OHV Autochoke Powered by STIGA
Engine rotation speed
2900 rpm
Engine Oil tank capacity
0.5 l
Suggested working area
2000 ㎡
Deck material
Galvanized steel
Cutting height adjustment
Centralized
Cutting height positions
5 positions
Cutting height range
25 - 80 mm
Speed forward
3 to 5.1 Km/h
Handlebar type
Fulcrum + soft grip
Wheels
200/280mm grooved wheels on ball bearings with soft tread
Collector type
Hybrid with warn
Measured sound power level dB(A)
98
Vibration level hand (m/s2)
7.5
Measured sound pressure level at operator ear dB(A)
84
Guaranteed sound power level (LwA) - dB(A)
98
Support
Is the instruction manual in the box for this petrol lawnmower?
The instruction manual is included in the box of this petrol lawn mower. The instruction manual can also be viewed or downloaded from the STIGA website, accessible from the "Manuals" section of the product page.
How should this petrol lawn mower be cleaned after use?
We recommend cleaning the petrol lawn mower in the normal way after each use. Before washing the petrol mower, we suggest that any residual grass or top soil is removed using the special STIGA scraper, which can be purchased separately.
Next, the inside of the chassis can be washed with water: connect the hose pipe to the washing link and follow the steps described in the user manual.
Which fuel and engine oil are recommended for this petrol mower?
You should use petrol as fuel. In terms of engine oil, we recommend using the specific STIGA oil, which can be purchased separately. This will guarantee the best engine performance and optimal lubrication for your petrol lawn mower.
What cutting deck height is recommended for the mulching function on this petrol mower?
The mulching system of this petrol lawnmower allows you to cut the grass into fine pieces, which remain on the lawn, restore nutrients and support growth. To use this function, the height of the chassis must be set so that the grass will be cut to a length that does not exceed a third of the total grass height of the lawn.
How should the oil level be measured on this petrol lawn mower?
To correctly measure the oil level, you need to make sure the petrol lawnmower is on a flat surface, unscrew the cap which has a built-in dipstick for measuring, clean off any oil on the dipstick and reinsert it without screwing it in. Take the dipstick back out and check the level, which must lie between the MIN and MAX values. Top up, if required, and screw the cap back on. Full details can be found in the engine manual.
Do I have to remove the bag to use the side discharge function on my petrol lawn mower?
To use the side discharge function on this petrol mower, you need to remove the bag, attach the mulching plug and join the deflector to the side of the cutting deck. You can re-attach the bag to the lawn mower, but it is not required for use in side discharge mode.