Powerful and hassle-free mowing. With its advanced E-Power 440 48V 4Ah battery, the Multiclip 747 AE Kit mulching lawn mower brings you both. On just one charge, this battery lawn mower will tackle 500sqm in 25 minutes. Its innovative STIGA Multiclip mulching system cuts and re-cuts grass into pieces tiny enough to quickly return valuable nutrients to your lawn's soil – encouraging beautiful green growth. And thanks to an intuitive keypad – including an eco mode – it's a joy to use.
Powerful mulching battery-powered push lawn mower
Intuitive keypad with eco mode for fast control and efficient operation
45cm cutting width, adjustable to five different heights
Ergonomic adjustable handlebar to match your height, and foldable for easy storage
Intelligent 1.3kW brushless motor delivers efficient mowing and longer run time
1 x STIGA E-Power 48V E 440 (4Ah) battery and charger included
Product details and specs
The Multiclip 747 AE Kit makes it easy to mow your lawn and fertilise it naturally with the finest mulching technology. Its intuitive keypad situated on the handle gets you up-and-running in seconds, and includes an efficient eco mode. What's more, its 48V 4Ah battery, 45cm-wide cutting deck and powerful 1.3kW motor will cover up to 500sqm on one charge. This advanced electric lawn mower is flexible and comfortable too. Using sturdy camlocks, you can easily set the handlebar to the right height and position, and securely adjust your cut to five different heights. And it's strong, with a robust plastic front protecting the machine from knocks and obstacles. For your comfort, you can adjust the handlebar to two settings. When the mowing's done, just fold the handlebar forward, lift the mower with its handle, and store it away.
A step up for you to work in larger garden environments or be engaged in multiple tasks and for longer sessions.
Robust tools
Tougher jobs
Prolonged sessions
Diversified works
Technology
STIGA E-Power
Smart, safety tested and synched with STIGA products, E-Power is the next generation in battery power. Each battery is individually developed to fit its product. It even 'talks' to the tool it powers, saving diagnostics data to maintain peak performance.
Multiclip blade
Nourish your lawn, while saving time and money. STIGA Multiclip blades are specially designed for mulching. This technique finely shreds and spreads grass cuttings back onto the ground as you mow – an ideal way to reuse them as a natural fertiliser.
Synchronized system
Mow for longer and faster thanks to two E-Power batteries – developed and tested by STIGA in Italy. Designed to work as a synchro pair on 700 Series lawnmowers, they balance the load and synchronise the discharge, giving you a reliable 48V of power.
Why mulching?
Mulching spreads finely chopped grass over your lawn to feed and nurture it. Think of it as a natural, invisible eco-fertilizer that protects against drought – and you save time spent picking up clippings and trips to the dump! All-round 'win-win'.
What's in the box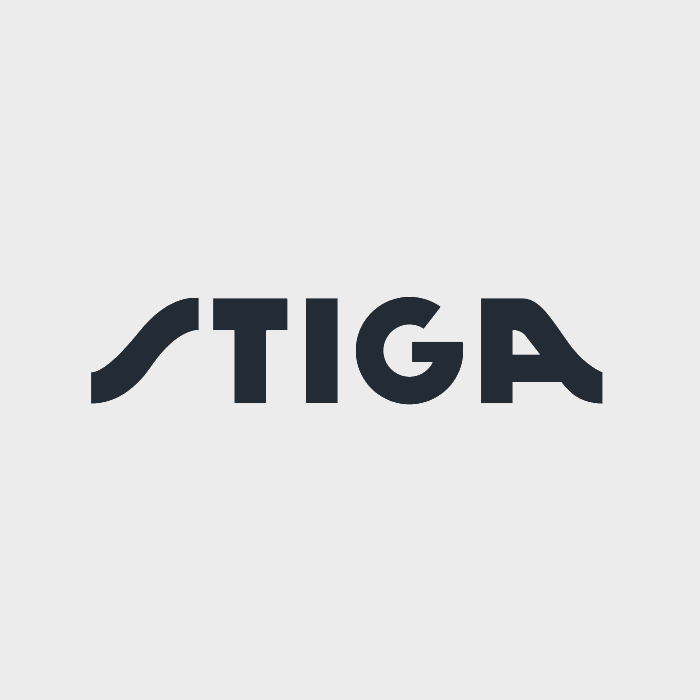 MULTICLIP 747 AE Kit
Battery lawn mower
lensBattery
lensBattery charger
Technical specs
Power source
Lithium-ion battery
Lithium battery nominal energy
172.8 Wh
Deck material
Galvanized steel
Cutting height adjustment
Centralized
Cutting height positions
5 positions
Cutting height range
31 - 80 mm
Handlebar type
Ergonomic 25 mm with keypad, double hand switch and cam locks + soft grip
Wheels
180/180 mm grooved wheels on ball bearings with soft tread
Battery charger
Single standard
Battery charger plug type
Europlug (Type C)
Guaranteed sound power level (LwA) - dB(A)
84
Measured sound power level dB(A)
82.62
Measured sound pressure level at operator ear dB(A)
70
Vibration level hand (m/s2)
1
Support
The Eco Mode function, easily activated by a button on the keypad, reduces the engine's number of rotations per minute. When the grass is not especially high, and so maximum net power output is not required, Eco Mode saves battery power and guarantees maximum battery life.
Is the product already assembled in the box?
The product is almost fully assembled when you open the box. The main parts have been put together and the remaining elements are easy to assemble. Follow the directions in the instruction manual to ensure the lawn mower is assembled correctly.
How should the lawn mower be cleaned after use?
We recommend cleaning the lawn mower in the normal way after each use. We suggest that any residual grass or top soil is removed using the special STIGA scraper.
How do I use the safety key? Where can I find it?
The safety key, which can be found inside the battery compartment, comes with the lawn mower. The key is required to turn on the lawn mower and must be removed after use for safety reasons.
What is the cutting height set to?
The cutting height can be adjusted according to desired grass length. If the grass is very long, we recommend first mowing the lawn with the cutting deck in a higher position. Then, mow the lawn a second time with the cutting height set to the desired grass length. For information on cutting height positions, refer to the "Technical specs" section. Read the instruction manual carefully.
What cutting deck height is recommended for the mulching function?
The mulching system allows you to cut the grass into fine pieces, which remain on the lawn, restore nutrients and support growth. To use this function, the height of the chassis must be set so that the grass will be cut to a length that does not exceed a third of the total grass height of the lawn.