Hand-propelled mulching lawn mower, equipped with a 123 cc STIGA ST 120 engine. Suitable for gardens up to 1500 m2. Featuring ergonomic, soft-grip handlebar, granting more flexibility in cutting around obstacles. Side-discharge option is included.
New Fulcrum handlebar – set the height and angle as you cut
Equipped with patented Multiclip mulching blade
Centrally-adjusted cutting height, up to 5 positions available
Ergonomic, soft-grip handle
Side-discharge available
Robust and resistant steel cutting deck
Product details and specs
The hand-propelled STIGA Multiclip 547 D lawn mower features a 45 cm cutting width and side discharge option, that make it suitable to take care of lawns up to 1500 m2. The STIGA Multiclip patented blade has been specifically designed for mulching, a technique that finely shreds grass cuttings and deposits them back on the turf as a organic lawn fertilizer, helping you to save up to 30% of your time, not having to empty the grassbag.
The reliable, high-quality 123 cc petrol-powered STIGA ST 120 engine ensures maximum performance, even for the most demanding working sessions.
Comfort is guaranteed by a foldable, ergonomic and soft-grip handle and by the central lever, that allows you to adjust cutting height with just one hand. You can choose up to 5 cutting positions, between 31 and 80 mm. In case grass has grown too long, you can switch to side discharge cutting and get quickly rid of it. The robust and resistant steel cutting deck ensures resistance and reliability through time.
A step up for you to work in larger garden environments or be engaged in multiple tasks and for longer sessions.
Robust tools
Tougher jobs
Prolonged sessions
Diversified works
What's in the box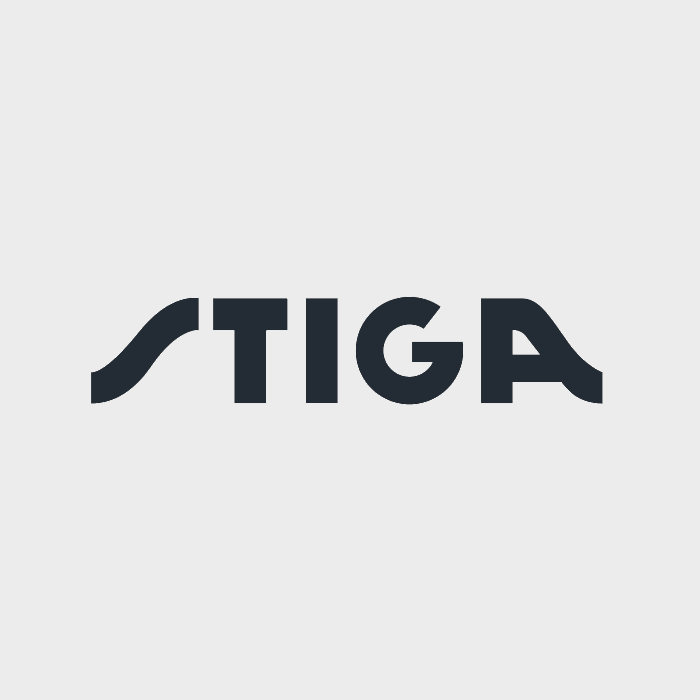 Multiclip 547 D
Petrol lawn mower
Technical specs
Engine model
ST 120 OHV Autochoke Powered by STIGA
Engine rotation speed
2900 rpm
Engine Oil tank capacity
0.5 l
Maximum working area
1500 ㎡
Cutting method
Mulching, Side discharge
Cutting height adjustment
4 levers
Cutting height positions
5 positions
Cutting height range
31 - 80 mm
Handlebar type
Fulcrum + soft grip
Wheels
180/180 mm grooved wheels on ball bearings with soft tread
Vibration level hand (m/s2)
5.9
Measured sound pressure level at operator ear dB(A)
79
Measured sound power level dB(A)
93
Guaranteed sound power level (LwA) - dB(A)
93
Support
Is the instruction manual in the box?
The instruction manual is included in the box. The instruction manual can also be viewed or downloaded from the STIGA website, accessible from the "Manuals" section of the product page.
How should the lawn mower be cleaned after use?
We recommend cleaning the lawn mower in the normal way after each use. Before washing the lawn mower, we suggest that any residual grass or top soil is removed using the special STIGA scraper, which can be purchased separately. Next, the inside of the chassis can be washed with water.
Follow the steps described in the user manual.
Which fuel and engine oil are recommended?
You should use petrol as fuel. In terms of engine oil, we recommend using the specific STIGA oil, which can be purchased separately. This will guarantee the best engine performance and optimal lubrication.
What happens if there are small objects in the garden?
When the lawn mower is in use, you should look out for any stones, pine cones or other small objects which may be on the lawn. These objects could damage the blade and hit nearby objects or people.
How should the oil level be measured?
To correctly measure the oil level, you need to make sure the lawnmower is on a flat surface, unscrew the cap which has a built-in dipstick for measuring, clean off any oil on the dipstick and reinsert it without screwing it in. Take the dipstick back out and check the level, which must lie between the MIN and MAX values. Top up, if required, and screw the cap back on. Full details can be found in the engine manual.
Where can I purchase a new blade?
When purchasing a new blade, we recommend that you contact an authorised STIGA dealer. To find your nearest retailer, go to the "find a distributor" section of the website's main menu.