Electric high pressure cleaner
Pressure washer with induction electric motor, maximum pressure of 145 bar and flow rate of up to 450 l/h.
2100 W induction electric motor
Maximum pressure of 145 bar
Maximum flow rate of 450 l/h
Aluminium pump head, stainless steel pistons
9 m steel-reinforced high-pressure hose, more reliable and flexible
Product details and specs
The STIGA HPS 345 R is a cold water pressure washer designed to clean medium-sized surfaces comfortably and easily. This pressure washer is powered by a 2100 W induction electric motor which operates with a maximum pressure of 145 bar and a flow rate of 450 l/h. The high-pressure hose supplied is 9 metres long. It is lightweight, very stable and easy to move with two rubber-coated wheels and a telescopic handle with a soft-grip non-slip handle. The HPS 345 R features a hose reel and practical storage compartment for parts and accessories. The HPS 345 R is ideal for moderately challenging cleaning tasks on a range of items and surfaces including gardening devices, terraces and steps, bicycles, motorcycles, cars, pavements, paths, wooden items and tool boxes.
A step up for you to work in larger garden environments or be engaged in multiple tasks and for longer sessions.
Robust tools
Tougher jobs
Prolonged sessions
Diversified works
What's in the box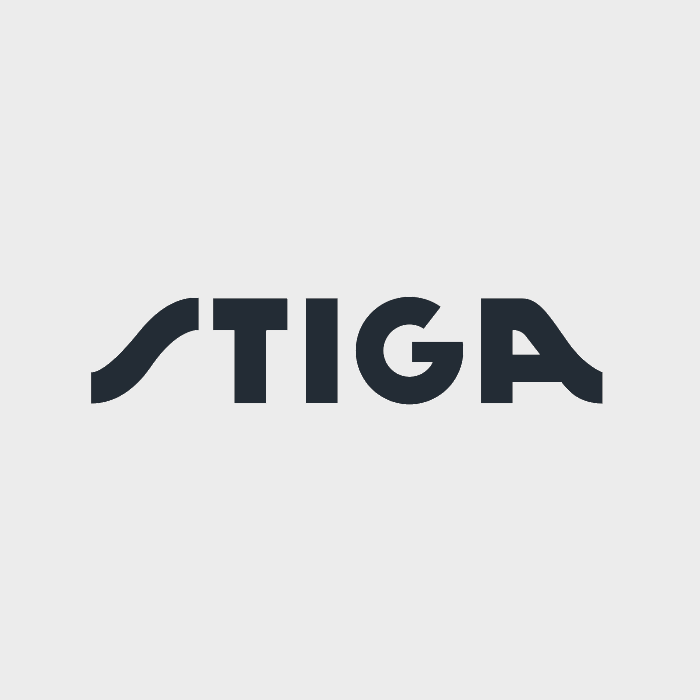 HPS 345 R
Electric high pressure cleaner
lensGun T3 STIGA
lensLance T3 STIGA
lensAdjustable spray nozzle for T3
lensRotary spray nozzle for T3
lensInspectable water filter
lensFoam sprayer (0,4 l)
lensNozzle cleaning pin
Technical specs
Total stop system (TSS)
Yes
Working rated flow
360 l/h
Max water inlet temperature
50 °C
Pump mechanical system
Wobble plate
Piston material
Stainless steel
Handlebar type
Telescopic with over injection
Wheel type
Plastic with over injection
High pressure hose length
9 m
HP hose material
Steel reinforced
Cable storage type
Side cord holder
Handlebar max height
850 mm
Adjustable Spray nozzle
for T3
Transparent water filter
Yes
Hose quick release pump outlet gun
Yes
Detergent device
Foam sprayer (0,4 l)
Accessory holder
Foldable front cover
Measured sound pressure level at operator ear dB(A)
79.7
Guaranteed sound power level (LwA) - dB(A)
94
Vibration level hand (m/s2)
< 2.5
Measured sound power level dB(A)
92
Support
Can I get additional parts and accessories?
STIGA pressure washers can be combined with a range of parts and accessories designed for cleaning dirt, dust and mud off surfaces like garden machinery, courtyards, steps, bicycles, cars and private driveways. The range includes: trigger guns, adjustable or rotating jet heads, lance extensions, cleaning kits with detergent tanks, brushes and lots more. Visit the Accessories section on our website to discover the full range of parts and accessories available.
Can this pressure washer be used for cleaning internal floors?
Use on domestic indoor surfaces is not recommended as the high-pressure jet could damage the flooring. However, we suggest you refer to the user manual attached here or download it from the product page on our website.
Is the engine water-cooled or fan-cooled?
This pressure washer has a fan-cooled engine.
How long can the pressure washer be used for at one time?
There is no structural restriction that means you will have to stop working. Because the pressure washer is electric, as long as it is connected to the water tube, you can work until you've finished without any problem. (100 hours)
What surfaces can the pressure washer be used on?
This pressure washer is designed for cleaning persistent dirt and moss off hard outdoor surfaces (terraces, garages, steps, private driveways and paths). With the right parts and accessories, it can also be used for cleaning cars, motorbikes, bicycles, toys, tools and garden furniture. Visit the appropriate section on our website to find the best accessory for your machine.
Is this pressure washer protected against overheating?
Yes, all STIGA pressure washers are equipped with overload protection. We recommend that you read the user manual carefully before use.