Accessory for front mower
95 cm cutting deck for STIGA Park with manual cutting height adjustment.
95 cm cutting width
Two synchronised blades
Manual cutting height adjustment
Combi: rear discharge or mulching
Product details and specs
The Combi cutting deck for front cut ride-on mowers in the Park range is designed to cut using rear discharge or mulching mode. 95 cm cutting deck with two synchronised blades and interchangeable tips. The cutting height is adjusted manually and can be set to between 25 and 85 mm. The cutting deck features anti-scalp wheels to stabilise the mower when moving.
Developed for all gardening newbies or those gardeners who want to act quick and achieve a certain garden quality.
Lightweight tools
Easy to start, adjust, use, clean and store
Simple and intuitive functions
Features
open_in_full
Cutting deck with two blades
The two synchronised blades ensure a perfect cut with no jams.
Technology
open_in_full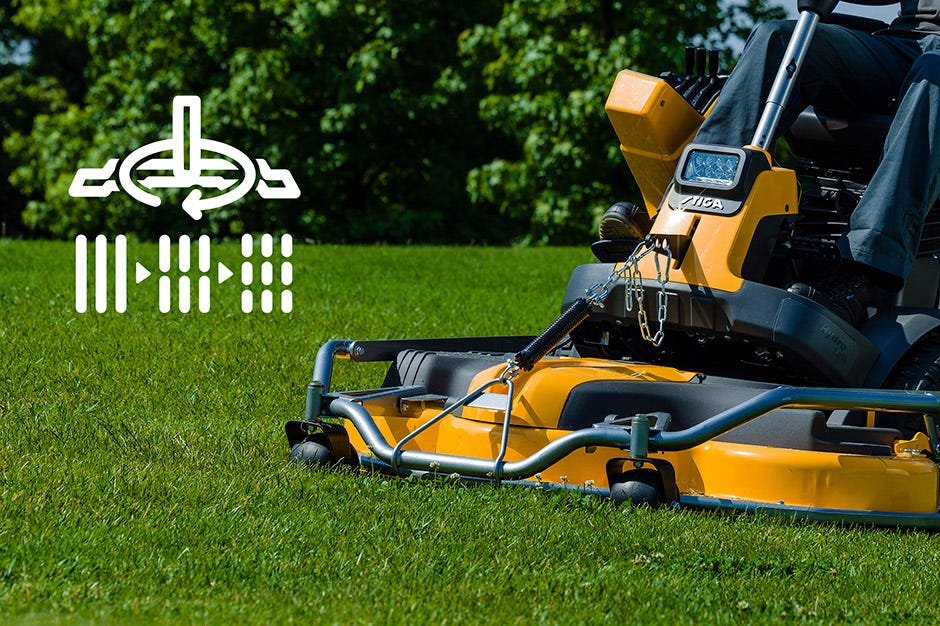 Multiclip Mulching
Saving time, money and the planet – mulching finely shreds grass cuttings back onto the ground to create an all-natural lawn fertiliser. Specially designed STIGA Multiclip blades are the technology behind this quick, simple technique. So mulch away!
Technical specs
Cutting method
Combi - switch between Multiclip mulching and rear discharge
Cutting height adjustment
Manual
Cutting height range
25 - 85 mm
Blade engagement type
Manual