Front-cut ride-on mower with battery-powered motor and 95 cm cutting deck with QuickFlip technology.
Electric motor powered by a lithium-ion battery
Electric transmission
RAC Quick Connect system supplied
Can be paired with a cutting deck with QuickFlip technology
Articulated steering
Battery kit Included

Deck not included
Product details and specs
The STIGA E-Park 220 is the leading front-cut ride-on mower powered by lithium-ion batteries. The E-Park combines comfort, low maintenance and no carbon dioxide emissions – all the advantages of a battery-powered machine in a ride-on mower. Easy to use with a high-resolution colour display providing an instant overview of settings and performance, electrical cutting height adjustment and cruise control, the E-Park 220 is quiet too. Articulated steering means the E-Park 220 can be manoeuvred around complex obstacles and steered through narrow spaces, while QuickFlip technology allows you to quickly raise the cutting deck in two simple motions for cleaning and maintenance. In addition to the Multiclip mulching system, the cutting deck enables you to cut in rear discharge mode.
A step up for you to work in larger garden environments or be engaged in multiple tasks and for longer sessions.
Robust tools
Tougher jobs
Prolonged sessions
Diversified works
Features
High-resolution display
All the e-Park's functions can be controlled from the 5.6" colour display.
Cruise control
The mower has a cruise control function (button operated) to maintain a constant speed and optimise fuel economy.
Charging system
The machine is charged via a Plug & Go system.
Technology
QuickFlip
Look forward to performing a clean sweep in 30 seconds – or less. With STIGA's QuickFlip technology, quickly lift your front mower cutting deck and rinse with a garden hose, for a near effortless post-mow clear up.
Why mulching?
Mulching spreads finely chopped grass over your lawn to feed and nurture it. Think of it as a natural, invisible eco-fertilizer that protects against drought – and you save time spent picking up clippings and trips to the dump! All-round 'win-win'.
Awards and Certifications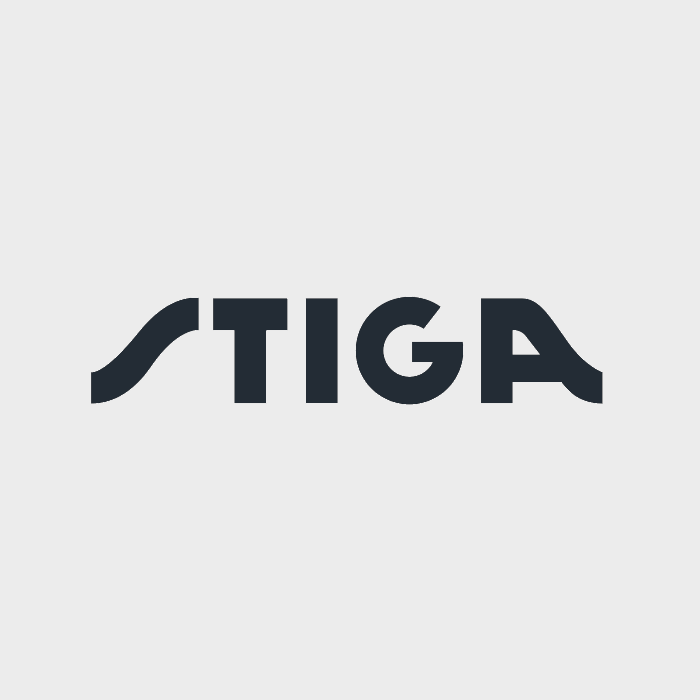 What's in the box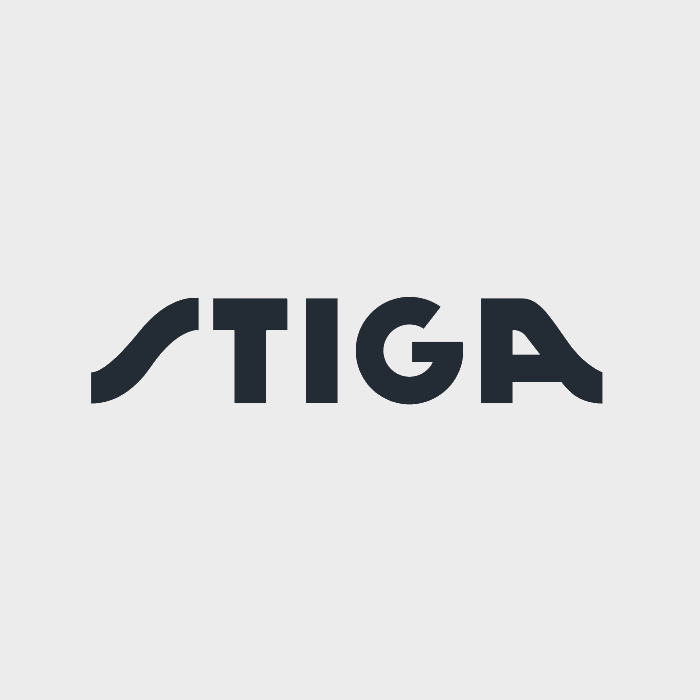 E-PARK 220
Battery front mower
Technical specs
Power source
Lithium-ion battery
Lithium battery nominal energy
4.3 kWh
Charging system
On board charger / plug
Temperature control
Yes - temperature sensors
Maximum working area
2000 m²
Cutting method
Combi - switch between Multiclip mulching and rear discharge
Cutting height adjustment
Electric
Blade motor
Electric (5 kW)
Maximum speed forward
9 km/h
Transmission method
Pedal-operated
Transmission type
Electric
Traction motor
Electric (1,7 kW)
Steering wheel
Adjustable with spinner
Seat adjustment
Locking knobs
Front wheel size
14.3x5.60-8
Rear wheel size
14.3x5.60-8
Hour meter
Yes - on display
PTO engagement
Electromagnetic
Integrated display
High-res. color, 5.6" - TFT
Storage compartment
Seat column pocket
Trailer hitch kit
Included
Measured sound pressure level at operator ear dB(A)
81
Max vibration on steering wheels (m/s2)
1.4
Max vibration on driver's seat (m/s2)
0.8
Guaranteed sound power level (LwA) - dB(A)
97
Measured sound power level dB(A)
95
Support
What type of cutting performance can the e-Park provide?
The e-Park can mulch, thanks to the special configuration of the deck and the blade design. This function allows you to cut and finely chop the grass, which then falls directly onto the earth and acts as a natural fertilizer.
How does the Quick Flip deck work?
QuickFlip technology is a system allowing you to clean the deck efficiently and easily, with just one motion, every time you cut the grass. Just press the pedal and pull the knob labelled "QuickFlip" to lift the cutting deck to clean it easily.
How do I recharge the e-Park 220 battery?
With the Plug & GO system, simply using the electric cable connect the e-Park 220 to a mains electricity source.
Can the e-Park 220 be manoeuvred through tight spaces?
The e-Park is engineered to move with agility and allows for maximum manoeuvrability, even in tight spaces. All STIGA Park models are equipped with articulated steering, meaning that the rear wheels follow perfectly in line with those in the front. This machine can pass through very narrow spaces more easily when the width of the cutting deck is reduced.
What is the purpose of the digital display on the steering wheel?
The digital display on the steering wheel provides all of the necessary information regarding the central paremeters and main functional settings such as the condition of the mower, battery level and the speed at which the mower is travelling.
Why should I choose the e-Park 220?
STIGA e-Park 220 offers all the advantages of a front-cut ride-on mower, combined with those of battery power: exceptional mulching performance, driver comfort along with easy steering around obstacles thanks to its articulated steering.
In addition, the battery motor produces zero emissions and has only a low noise level so that you can work for long periods and a lot later in the day, without causing a disturbance.
Reach Informations
Information on Article 33 of REACH Regulation concerning STIGA Group products.
Discover more
Reach Informations
E-PARK 220
| | | | |
| --- | --- | --- | --- |
| 9570-0001-00 | ELBOW LINK | Lead | 7439-92-1 |
| 9400-0373-01 | SENSOR | Lead | 7439-92-1 |
| 118361009/0 | DC-DC 48-12 V | Lead | 7439-92-1 |
| 9570-0001-00 | SNODO CAVO AVANZAMENTO | Lead | 7439-92-1 |
| 1134-5548-01 | BUSSOLA STAFFA | Lead | 7439-92-1 |
| Component | Component description | Substance/s | CAS number |