Self-propelled lawn mower with 139 cc petrol engine and 4-in-1 cutting system: collection, mulching, side discharge and rear discharge. 60 litre collector.
139 cc STIGA petrol engine
Self-propelled
46 cm cutting width
60 litre grass collector with grassbag full indicator
4-in-1 cutting system: collection, mulching, side discharge and rear discharge modes
Product details and specs
The self-propelled STIGA Combi 748 S lawn mower has a 46 cm cutting width and a 60 litre hybrid grass collector with grassbag full indicator. The galvanized steel chassis houses a reliable 139 cc STIGA engine with a net power output of 2.20 kW @ 2900 rpm. The Combi 748 S lets you select from 4 different cutting functions: rear discharge, side discharge, collection or mulching, which finely shreds grass cuttings and distributes them on the lawn as a natural fertilizer. The centralised cutting height is easily adjusted with a lever to 6 different positions, ranging from 22 to 80 mm. The large (280 mm) rear wheels make it easy to manoeuvre on uneven terrain. Side deflector and mulching plug included.
A step up for you to work in larger garden environments or be engaged in multiple tasks and for longer sessions.
Robust tools
Tougher jobs
Prolonged sessions
Diversified works
What's in the box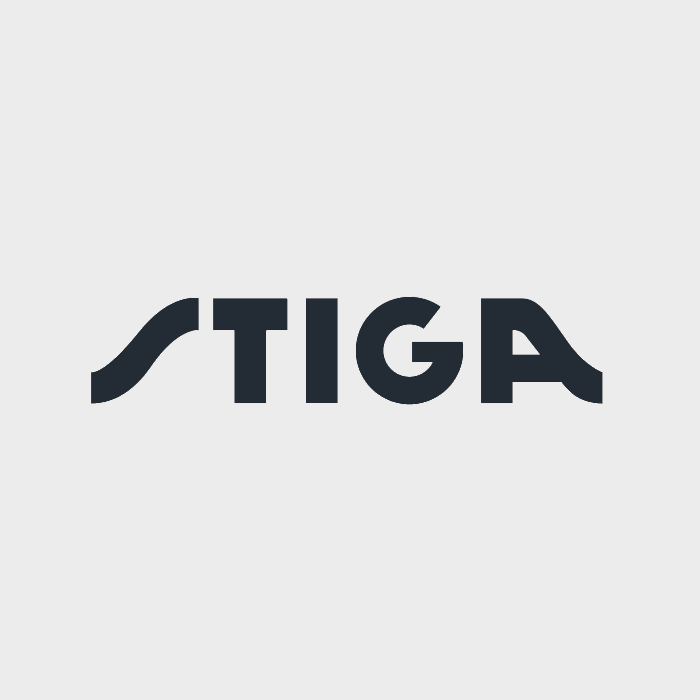 Combi 748 S
Petrol lawn mower
lensGrass bag
lensMulching plug
lensSide deflector
lensPin for rear discharge
Technical specs
Engine model
ST 140 OHV Autochoke Powered by STIGA
Engine rotation speed
2900 rpm
Engine Oil tank capacity
0.5 l
Maximum working area
1200 ㎡
Cutting method
Collecting, Mulching, Side discharge, Rear discharge
Deck material
Galvanized steel
Cutting height adjustment
Centralized
Cutting height positions
6 positions
Cutting height range
22 - 80 mm
Handlebar type
Fulcrum + soft grip
Wheels
200/280mm grooved wheels on ball bearings with soft tread
Collector type
Hybrid with warn
Vibration level hand (m/s2)
5.9
Measured sound pressure level at operator ear dB(A)
83
Measured sound power level dB(A)
96
Guaranteed sound power level (LwA) - dB(A)
96
Support
Is the instruction manual in the box?
The instruction manual is included in the box. The instruction manual can also be viewed or downloaded from the STIGA website, accessible from the "Manuals" section of the product page.
How should the lawn mower be cleaned after use?
We recommend cleaning the lawn mower in the normal way after each use. Before washing the lawn mower, we suggest that any residual grass or top soil is removed using the special STIGA scraper, which can be purchased separately. Next, the inside of the chassis can be washed with water.
Follow the steps described in the user manual.
Which fuel and engine oil are recommended?
You should use petrol as fuel. In terms of engine oil, we recommend using the specific STIGA oil, which can be purchased separately. This will guarantee the best engine performance and optimal lubrication.
How should the oil level be measured?
To correctly measure the oil level, you need to make sure the lawnmower is on a flat surface, unscrew the cap which has a built-in dipstick for measuring, clean off any oil on the dipstick and reinsert it without screwing it in. Take the dipstick back out and check the level, which must lie between the MIN and MAX values. Top up, if required, and screw the cap back on. Full details can be found in the engine manual.
Do I have to remove the bag to use the side discharge function?
To use the side discharge function, you need to remove the bag, attach the mulching plug and join the deflector to the side of the cutting deck. You can re-attach the bag but it is not required for use in side discharge mode.
Where can I purchase a new blade?
When purchasing a new blade, we recommend that you contact an authorised STIGA dealer. To find your nearest retailer, go to the "find a distributor" section of the website's main menu.