The Estate 3398 HW tractor features a powerful twin-cylinder Honda GCV530 engine, 9l fuel tank, 98cm cutting width and 240l grass catcher, making it perfect for mowing up to 4500sqm – around the size of a football pitch. This riding lawn mower is robust too, with a cast-iron front axle designed to cope with frequent, heavy-duty use.
Powerful twin-cylinder 530cc Honda GCV530 engine
240l grass catcher and mulching kit included
98cm cutting width, adjustable to 7 different heights
LED lights for safe mowing in poor light
Cast-iron front axle for frequent heavy-duty use
Product details and specs
Driven by a Honda GCV530 twin-cylinder engine, the Estate 3398 HW riding mower delivers powerful, comfortable and enjoyable rides every time. The machine is perfect for working areas up to 4500sqm, with a 98cm cutting width, 7 adjustable cutting heights, 9l fuel tank and roomy 240l grass catcher. Its tough cast-iron front axle withstands the rigours of regular use. Plus, with a mulching kit included, you have the option to spread fine grass cuttings on your lawn and naturally fertilise your soil. The Estate 3398 HW is a joy to drive too, with an ergonomic steering wheel and LED headlights that let you mow safely even in poor light. Just sit down, switch on and start mowing!
A step up for you to work in larger garden environments or be engaged in multiple tasks and for longer sessions.
Robust tools
Tougher jobs
Prolonged sessions
Diversified works
Features
Powerful twin-cylinder engine
A 530cc Honda GVC530 engine makes the Estate 3398 HW sit-on lawn mower perfect for mowing areas up to 4500sqm.
Spacious grass collector
240l grass collector means more mowing and less stopping.
Technology
STIGA cutting system
The secret to the perfect cut? The STIGA cutting system's deck and blades, designed to deliver optimum performance. A central tunnel moves material seamlessly through your tractor. And the wedge-shaped bag ensures maximum fill – and no-fuss emptying.
Why mulching?
Mulching spreads finely chopped grass over your lawn to feed and nurture it. Think of it as a natural, invisible eco-fertilizer that protects against drought – and you save time spent picking up clippings and trips to the dump! All-round 'win-win'.
What's in the box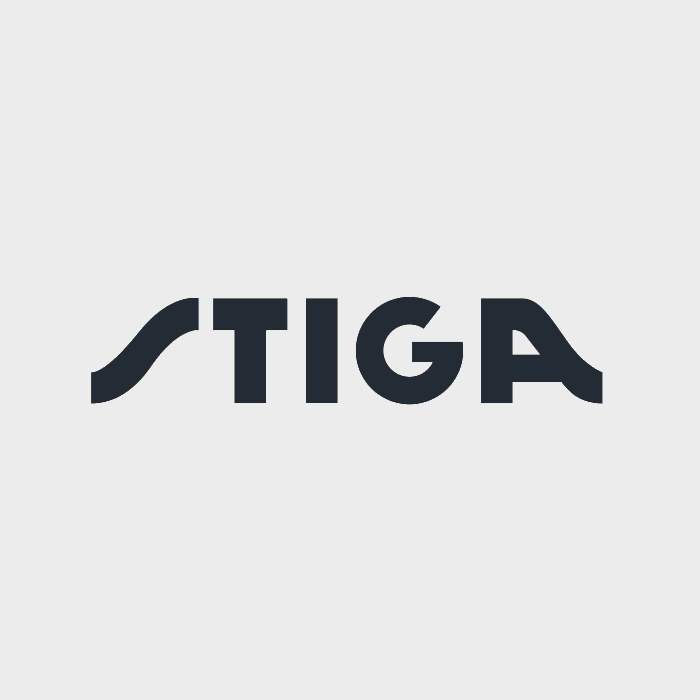 ESTATE 3398 HW
Petrol tractor
lensMulching kit
lensTrailer hitch
lensBattery charger
Technical specs
Engine rotation speed
2600 rpm
Minimum uncut radius
70 cm
Cutting height adjustment
Manual with lever
Cutting height positions
7 positions
Cutting height range
25 - 80 mm
Additional cutting method
Rear discharge, Multiclip mulching
Blade engagement type
Electric
Transmission type
Hydrostatic
Transmission method
Pedal-operated
Steering wheel
STIGA classic
Front wheel size
15x6.00-6
Safety system
Seat with Safety Contact Breaker
Battery charger
Single standard
Trailer hitch kit
Included
Measured sound pressure level at operator ear dB(A)
86
Measured sound power level dB(A)
100
Guaranteed sound power level (LwA) - dB(A)
100
Max vibration on steering wheels (m/s2)
8.2
Max vibration on driver's seat (m/s2)
0.7
Support
What is the proper way to clean the machine after mowing the grass?
The exterior of the machine must be cleaned with water and detergent, paying attention not to get water in the electrical system, motor and circuit board located under the instrument panel. The collection bag should be emptied and cleaned of residue, then remounted so the cutting assembly can be washed, and then removed, rinsed and allowed to dry. When washing the cutting device assembly and the expulsion chute, the collection bag or rear discharge shield must be fitted, the operator must be seated, the cutting device assembly must be in position "1", the engine running, transmission placed in neutral and the cutting device must be connected. Then connect a water hose to the appropriate pipe fittings and allow the water to flow for a few minutes while keeping the cutting devices in motion.
What action should be carried out before winter storage or before storing it for a period longer than 30 days?
After allowing the engine to cool down and fully recharging the battery, disconnect the battery cables and store it in a cool and dry place. Empty the fuel tank, clean the machine thoroughly, check the condition of the cutting device assembly, and, if necessary, contact the service centre. Then store the machine with the cutting deck in a lowered position, in a sheltered environment and, if possible, covered with a sheet.
What action should be carried out before initially using a machine that has been stored over a winter or for a period longer than 30 days?
Refuel it and check the oil level, air filter and petrol filter. Check that the tyres are correctly pressurised and then set up the machine according to how you intend to carry out the mowing (side discharge, collection, rear discharge, mulching). For further information about the preliminary operations and safety checks, please refer to the designated sections of the instructions manual.
What standard maintenance operations does the machine need?
Before each use, we recommend that you perform safety and control checks, check the tyre pressure, and replenish the fuel and oil tank, if necessary. After each use, arrange for a general cleaning of the machine. Please refer to the designated section of the instruction manual ("maintenance table") for the regular actions recommended to ensure optimal use of the machine.
What are the cutting functions of the machine?
The machine can be set up in different cutting modes: rear bag collection or rear discharge, or mowing and chopping the grass using the special "mulching kit" function. The mulching cutting system allows you to mow the grass into fine particles, which remain on the lawn, restore nutrients and support growth.
What kinds of parts and accessories can the tractor be equipped with?
The machine can be equipped with various parts and accessories to increase its functions and ensure maximum versatility all year round. For the complete list of parts and accessories, please refer to the relevant product page on the website.
Reach Informations
Information on Article 33 of REACH Regulation concerning STIGA Group products.
Discover more
Reach Informations
ESTATE 3398 HW
| | | | |
| --- | --- | --- | --- |
| 125601577/0 | PULEGGIA MOTORE NJ92 MECC.C/FRIZIONE | Lead | 7439-92-1 |
| 382004618/0 | DECK ENGAGE CABLE | Lead | 7439-92-1 |
| 382722444/1 | PC BOARD MP84 (ISO) LS | Lead | 7439-92-1 |
| 118120007/0 | BATTERY 12V 18AH [HAIJIU] | Lead | 7439-92-1 |
| Component | Component description | Substance/s | CAS number |