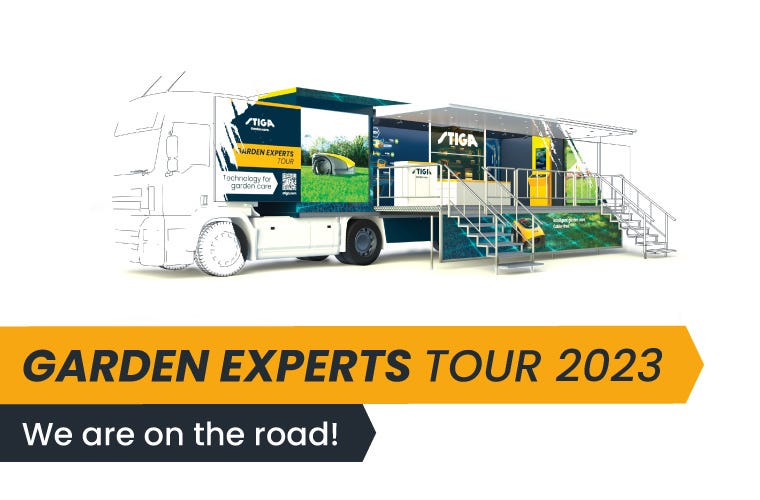 STIGA Garden Experts tour 2023
Technology for garden care
STIGA brings the latest innovations in garden care and our best gardening experts around Europe starting from march 25th Treviso - Italy and arriving in the Hampshire - UK on August 25th.
Check out the calendar below and come visit us at your closest date!
What?
The STIGA Garden experts tour brings battery garden tools and machines to your town, so you can visit our truck and find out all you need about the products and discover the simple pleasure of gardening with us.
Where?
The tour will be in 23 locations around Europe, you can follow the trip on social media and find out where we will be next.
Who will be there?
The STIGA team of garden experts will be available to answer all your questions about our products and how to care for your garden in the most proper way.
March 25th - Treviso
March 28th - St. Pölten
April 1st - Ahaus
April 2nd - Venlo
April 5th - Kiel
April 8th - Dorfen
April 12th - Viry-Noureuil
April 13th - St Germain Du Puy
April 15th - Aubenas
April 18th - Montauban
April 20th - Barcelona
April 26th - Madrid
April 28th/30th - Jerez de la Frontera
May 5th - Löhne
May 7th - Malmö
May 9th - Oslo
May 11th - Stockholm
May 13th - Helsinki
May 22nd - Bad Fischau
May 24th - Caorle
June 1st/5th - Dublin
June 18th/20th - Hörselberg
August 25th/28th - Hampshire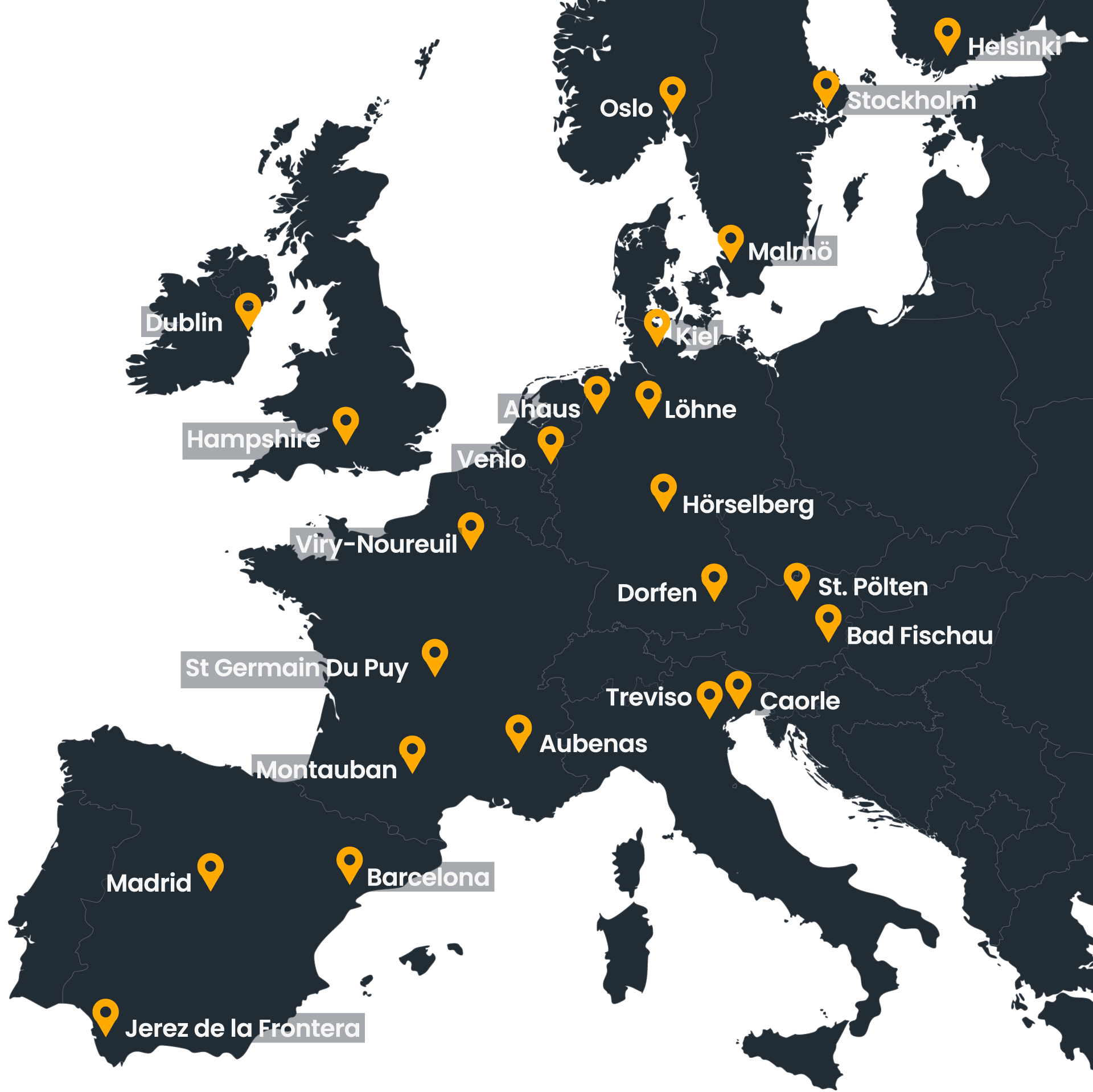 Come visit us and have fun with all the surprises we have prepared.
Save the date! We are waiting for you!
Take all pictures and videos you like and share them by using the official hashtags #followSTIGA #STIGAroadshow #STIGAtour

We will re-post them on our official channels!