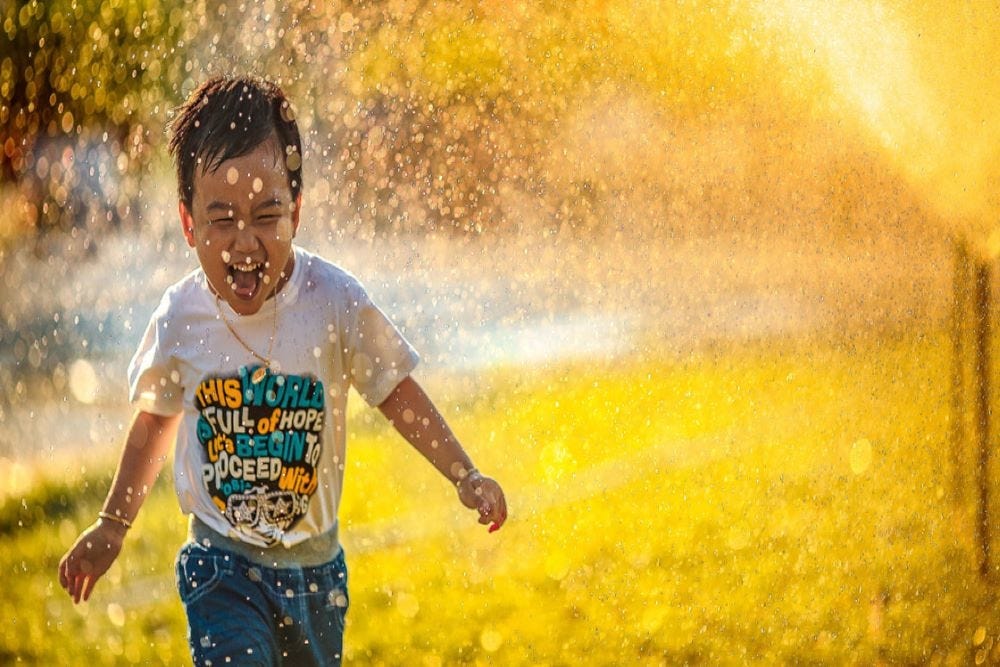 Enjoy the garden while it lasts, we say. Your plants will be soaking up the last few drops of summer sun, and they can quickly get unruly, especially if you head off on holiday and leave them to their own devices. August is a time to have a good tidy up and to keep everything nicely watered until autumn comes around. Here are the essential gardening jobs for August.
Water, water, water
After a few months of hot days, your soil may start to feel quite dry. Give your plants lots of water to keep them flowering as long as possible, especially if they're in pots or hanging baskets. If you are going away, you can set up a water sprinkler with a timer, use watering spikes or put thirsty potted plants in deep trays that will hold the water for longer. If you have camelias or rhododendrons, a regular supply of water in August will help them grow buds throughout the month and well into autumn. And watering the soil where your cyclamen are planted will help them flower after their summer hibernation.
Remove self-seeders
A number of plants self-seed, including alliums, poppies, sunflowers, rose campion and crocosmia. This means they'll drop their seeds in the ground and multiply. If you're happy to grow your patch of poppies, then you can leave them alone. But if you're finding that your crocosmia are taking over, make sure you remove any spent heads before the seeds drop on the ground. If they're annuals, just remove the entire plant. Keep your eyes peeled throughout August as the plants quickly start to go to seed.
Plant autumn bulbs
Looking for other things to do in the garden in August? If you act quickly, you can plant bulbs now to come up in autumn just as everything else is starting to look a little weary. Nerines, autumn daffodils and some crocuses come up between September and October, cheering up the chillier days. Choose saffron crocuses and you could even harvest your own saffron in a couple of months.
Harvest and prune in the veg patch
Your priority should be looking after the ripening veg. Tomatoes are prone to potato blight – a fungal infection that spores in damp warm weather. Once a plant is infected, you need to throw it away to prevent the infection spreading across your allotment. Putting your tomato plants in the greenhouse or covering them with clear plastic sheeting when it's humid or rainy can protect blight from taking hold. Other vegetables like runner beans, French beans and courgettes can grow quickly and become stringy and tough, so harvest them most days to get them at their best. And be sure to give apple, pear and plum trees extra support as the growing fruit gets heavy.
August pruning tasks include trimming back raspberry and gooseberry plants, propagating the strawberry runners that have taken, and general weeding. Although not the most enjoyable of gardening jobs, they shouldn't take you too long.
We'll be back next month with September jobs to get the garden in shape ready for autumn and winter.