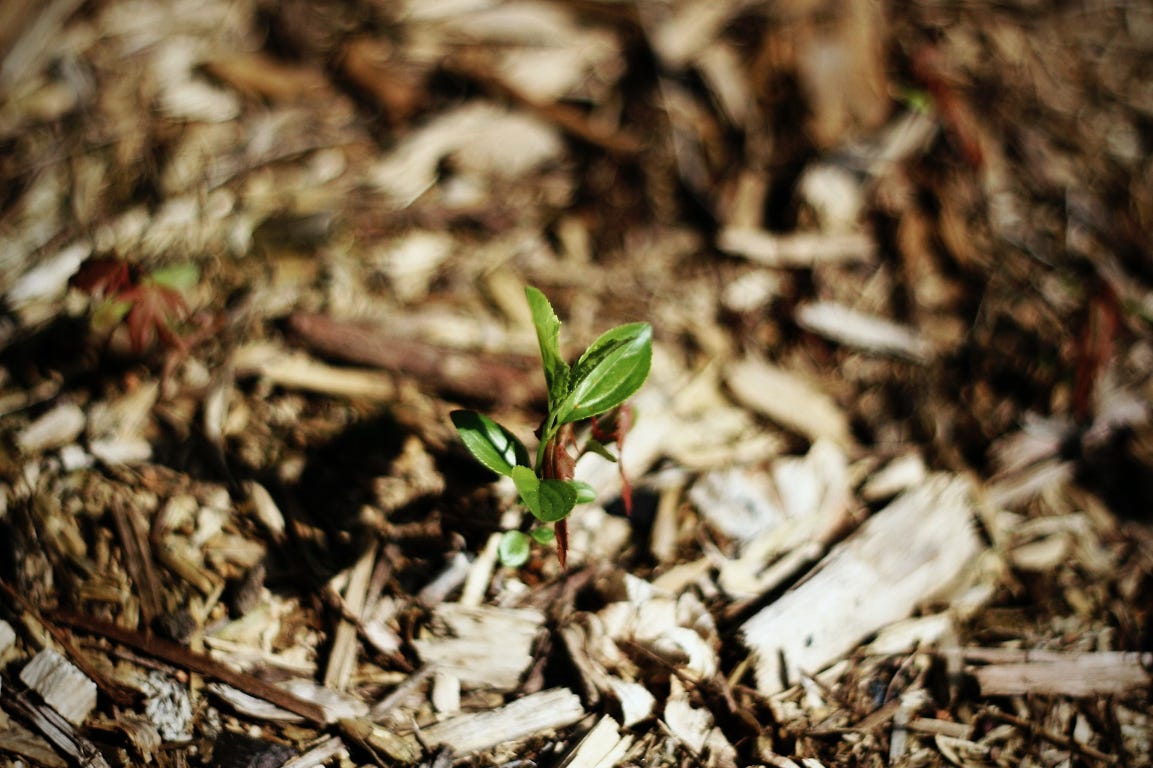 February's blustery and often wet weather can be tough on the garden, but it's also a sign spring is just around the corner. This month is the last chance to get your plants, beds and lawns prepped for the warmer weather ahead. If you're looking for February gardening inspiration, here are some of the most important tasks you'll need to make time for.
Prepare for action
It's still a relatively quiet month in the garden, particularly if there's a later cold spell or lingering frost. There aren't many flowers to plant in February, but there's plenty you can do to prepare for warmer weather. Start preparing your flower beds by cultivating and warming up the soil. You can use fleece, polythene sheets or cloche to get them ready for seeds to be sown in the next month or two.
On dry days, make sure your garden tools and machines are working. You can mend them or snap up an out of season bargain if they need to be replaced, so that they're ready for when you need them. An important February gardening tip is to use this time to get rid of pesky weeds before they begin to flourish in warmer weather. Try and dig them up directly at the root so they can't come back.
If you're really keen, you could also organise your seeds by the months they need to be sowed. Pop them in folders or in a divider file so you can see exactly what you need to do when. That way, you'll never miss the precious window of opportunity to start off a new flower, fruit or vegetable.
Finish your winter prune back
If you didn't get around to pruning your wisteria or deadheading your winter pansies, now is the time to do it. You should also tackle winter-flowering fuchsias, jasmine and shrubs like mahonia, pruning them right back once their colours of flowers disappear. Winter-flowering heathers will also need a trim after flowering to stop them looking untidy and leggy.
Gardeners who are growing fruit will have their last chance to prune blackcurrants, gooseberries, redcurrants, autumn-fruiting raspberries and apple and pear trees. Don't touch plum or cherry trees or apricots until summer, as they can contract Silver Leaf disease if pruned too early. Just make sure to protect apricot blossoms from frost if it strikes.
February is also a good time to reorganise some parts of the garden. If you've got snowdrops and they're 'in the green' (the period just after flowering before leaves turn yellow), you can replant some to establish new crops of flowers. You can also move deciduous trees or shrubs, as long as the ground isn't frozen or waterlogged. It's also good to prune hedges before bird nesting season begins.
Nourish your garden
Mulching and feeding is going to be one of your key garden tasks for February. Vegetables including artichokes and asparagus should be covered, as should fruit trees, while fruit bushes should be given plenty of potassium-rich fertiliser to keep them fed.
Wondering which vegetables to plant in February? You can begin sowing hardier vegetables under covers or start to plant delicate summer flowers and produce in a heated greenhouse or conservatory. Don't forget about your garden wildlife either, particularly if the ground is frozen or snowy. Fat balls and well-stocked feeders will be greatly appreciated by your garden's winged residents.
Wondering what you need to do to your garden in March? Keep your eyes peeled for next month's tips.