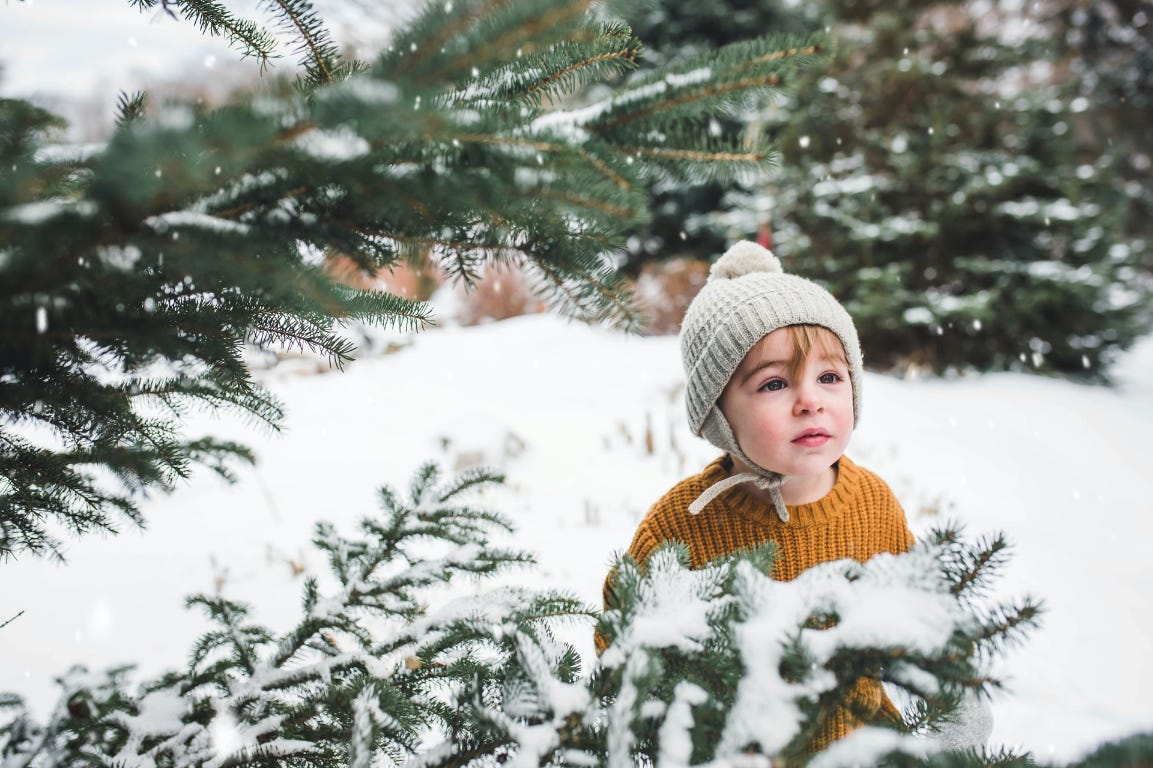 As the new year dawns, most gardens are probably looking quite bleak. And with the freezing temperatures and snowy conditions, it's not exactly the ideal time to get outside. But when the ground is frosty and the new year has just begun, there are a number of important tasks worth having on your to-do list. Here's how you can prepare your garden in January for another year of beautiful blooms.
Give your garden TLC
Winter is nature's harshest time, so your garden and its occupants will need more care in January. Repair any stakes or supports that have been damaged by bad weather and make sure there's plenty of food available for birds, such as fat balls and well-stocked feeders. You should also inspect tubers like dahlia and begonia to check they're not drying out or rotting.
One of the most important January gardening tips is to avoid walking on grass if there's snow on the ground, though it's worth venturing out to brush heavy snow off hedges and shrubs to stop them snapping under the weight. And if you've still got a real Christmas tree waiting for disposal, shredding it for mulch is a great way to repurpose it.
If you like to give the house a thorough clean after taking Christmas decorations down, why not extend your efforts to the garden? Clean your tools, pots, water butts and greenhouses so they're ready to be used in spring. You could even give patios a spray down with the pressure washer to remove any grubby or slimy patches.
Get ready for a new start
January is a chilly month, so most of your plants won't be braving the bloom yet. Now is the time to get your garden ready to flourish in spring, as there won't be many flowers to plant in January. Dig over any empty areas so they're ready to be filled over the coming months. Also, trim back wisteria to a few buds, prune rose bushes while they're still dormant and cut ornamental grasses down to a few centimetres before they begin growing.
You should also get rid of old hellebore leaves so you can see new blooms as soon as they emerge and deadhead winter pansies to stop them dropping their seeds and taking over your flowerbeds.
If you've got apple and pear trees in your garden, now's the time to give them a good winter prune. Get rid of any dead or diseased branches, as well as any that have been damaged by harsh winter weather. Willows are also likely to need a bit of attention; remove stems that have seen better days and thin out any areas of overcrowding.
Start planning the year's growth
While it's too early for most new growth to move outside, aside from bare-root roses and hardy shrubs, a number of flowers and foods can be started in January. Rhubarb can be forced in January by placing a bucket or bin over the plant ready for harvesting in March, while raspberry canes and blueberries can go outside, as long as soil isn't frozen or waterlogged.
If you're wondering which plants to grow in the greenhouse in January, you can begin growing spring onions, spinach and cauliflower on windowsills or in heated greenhouses, and start sprouting (or chitting) early potatoes in an egg box. But the most important thing to do in January is plan ahead. Order the seeds you'll need to start planting in spring so you're ready to begin as soon as the weather gets milder.
Next month, we're going to take you through February's essential gardening tasks – stay tuned!