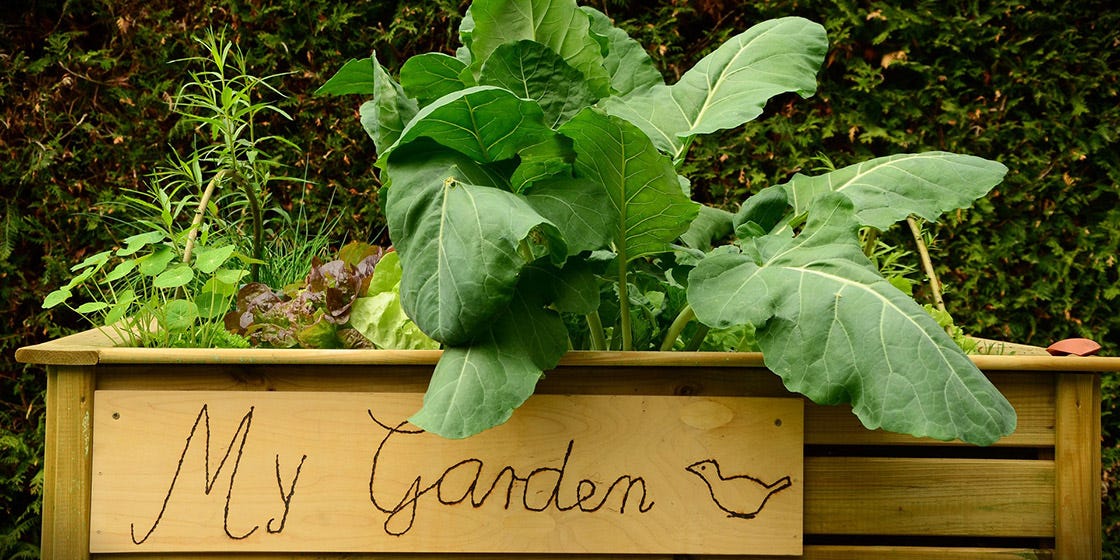 Many of the prettiest plants in the garden will start to come out in June, allowing you to enjoy the warm summer days in a picture-perfect setting. But if you want to keep your outdoor space looking its best, there are a number of gardening jobs to do in June. Here are some important tasks to put on the to-do list.
Settle in your produce garden
By June, the weather is consistently warm (or it should be), so you can harden off delicate plants. If you're wondering which fruits and vegetables to plant in June, there are lots of options. You can move courgettes, squash, tomatoes and sweetcorn into beds after a week of hardening off. Make sure you're keeping cabbages and carrots protected from bugs.
You should be able to harvest early potatoes, onions and garlic once their leaves turn yellow. If you'd like to have a regular supply of salad leaves, try and resow them every two or three weeks. Fruit trees are likely to drop some of their fruit this month, but you should prune them back if the branches are looking too busy.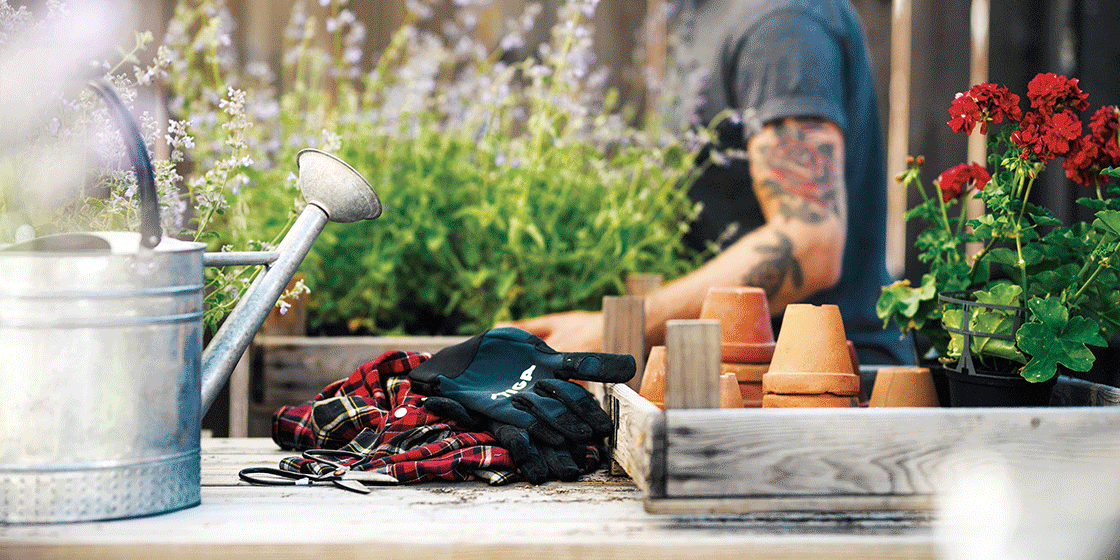 Tackle pests
All sorts of garden enemies will threaten your plants in June, from aphids to scarlet lily beetles to vine weevils and mildew. And even though there's plenty of greenery to feed on, slugs and birds are still going to be eyeing up your tasty fruits and vegetables.
An important June gardening tip is to try and get on top of any pest problems before they ruin your plants. Keep a good supply of fungicide and insecticide to tackle disease and bugs, but also make sure you know how to properly tackle pests to discourage them from returning.
Place netting or fleece over fruits and vegetables to stop winged nuisances tucking in and look into natural pest control solutions like lacewing larvae to help you get on top of the problem. It's also a good idea to keep your greenhouse nice and humid as it will put off insects like red spider mites, so make sure to give it a generous spray on warm days.
Enjoy the flowers
Your flowerbeds should be springing into life by June, but you still need to keep them maintained. As well as the usual weeding and feeding, you should deadhead plants like roses (if they flower repeatedly) and pick sweet peas to make sure they keep flowering all summer long. If you've got tall perennial plants, it's wise to give them some support with stakes before they get damaged.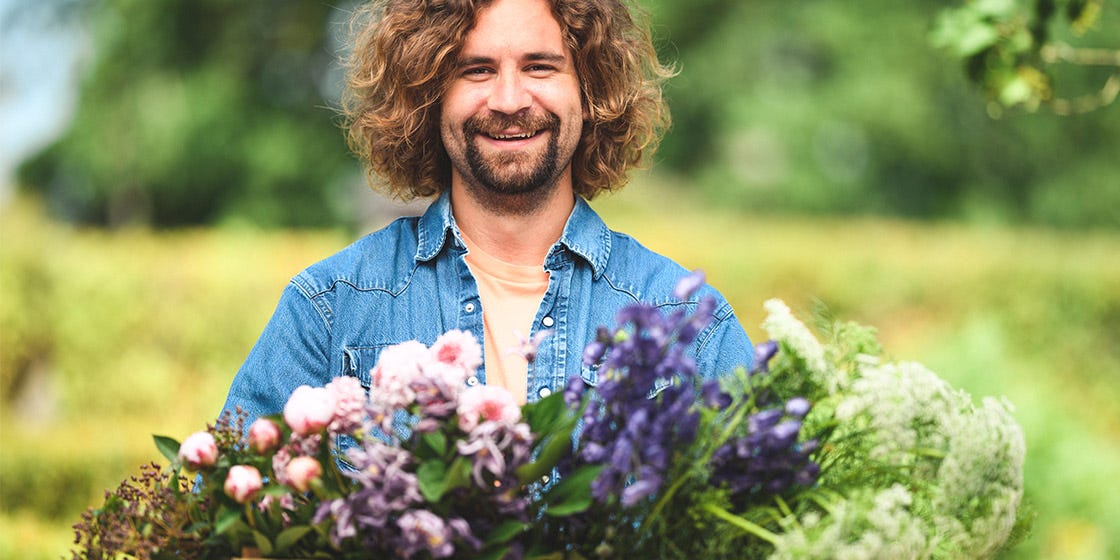 Keep your garden hydrated
When the weather is warm, you need to make watering a priority. Where possible, reuse water captured in butts as much as you can, particularly if there are hosepipe bans, and water early or late to reduce evaporation. You should also consider raising your mower blades if the ground is really dry to reduce stress on grass.
In your beds, you can water more effectively by making room for it to soak deeper into the roots. Try and make a small well that's a few inches deep around the plant so you don't waste water or encourage weeds. This strategy will also discourage surface rooting, which can make your plants vulnerable.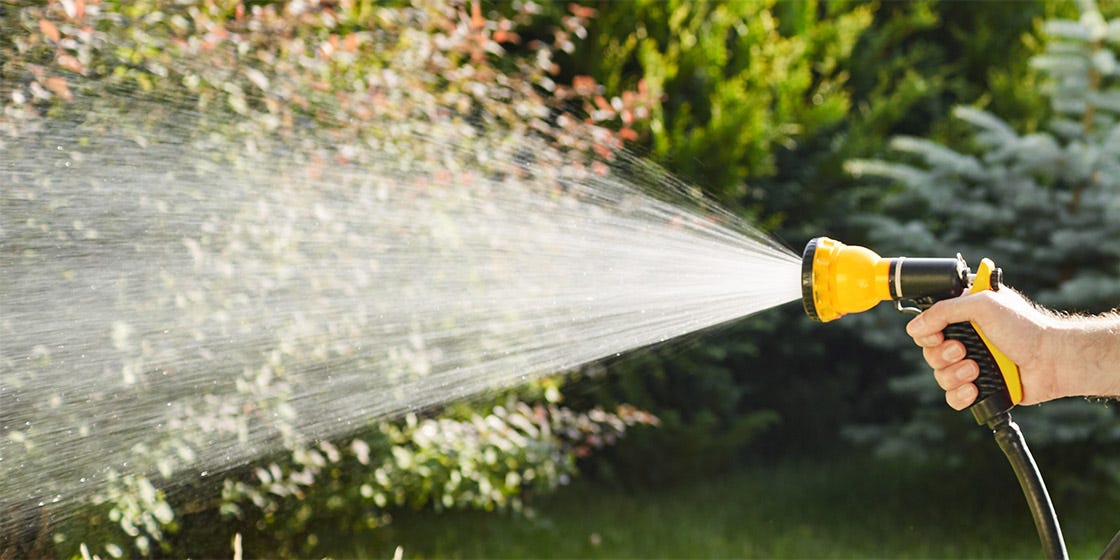 Next month, we're going to be running through all the essential gardening jobs for July – so keep an eye out.