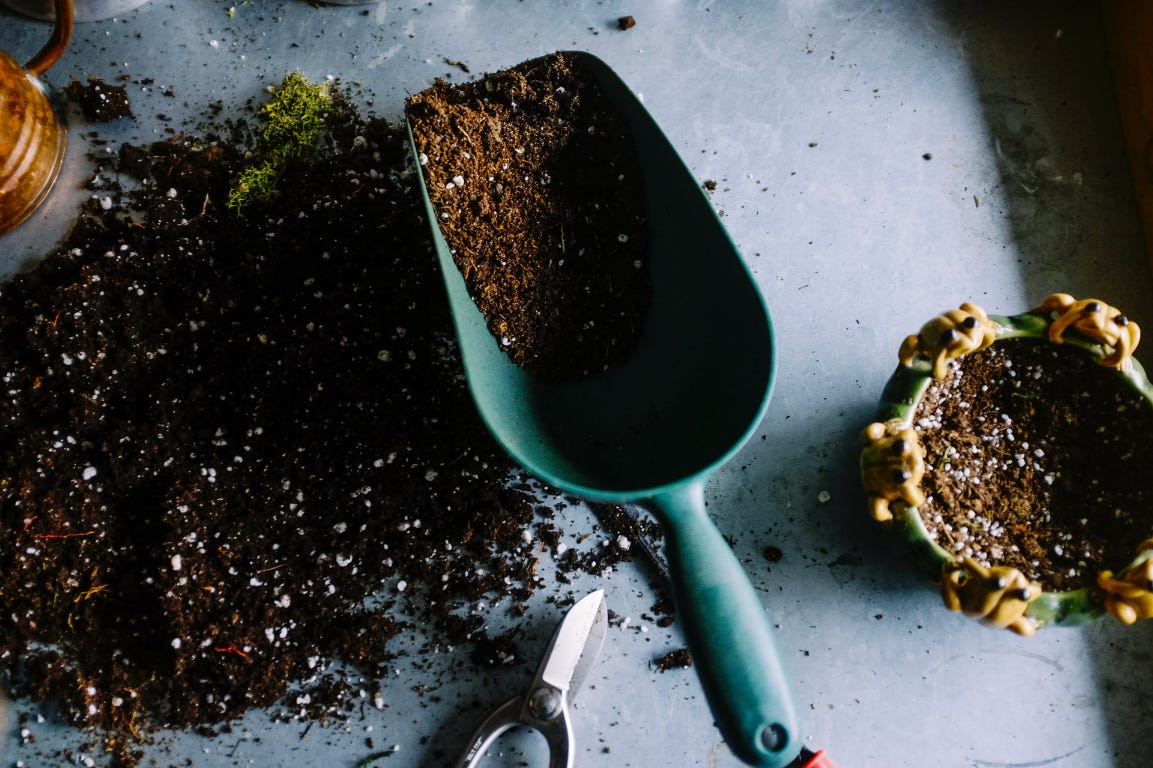 Winter's unforgiving frosty days are replaced by the first rays of spring sunshine in March. As such, it's the perfect time to begin getting a few more plants into the garden and helping it come to life. March is also the month when you can start warmer-month maintenance to keep your outside space looking lovely.
Time to feed and weed
As the ground warms up, it's the ideal time to fertilise flower, fruit and vegetable beds. Dig in at least a five-centimetre layer of manure or compost into your soil now, going deeper if you can, to give them time to settle before the busiest planting season begins. If your plants need an extra boost, add in other fertilisers like chicken manure pellets or fish, blood and bone.
Many plants will also be in need of some nutrients after a harsh winter, including trees, hedges and roses. Pop a slow-release fertiliser into the soil of your greenery to keep it fed for longer, while needy roses will benefit more from a feed designed especially for them.
March is also the first month when two of any gardener's worst enemies begin to emerge with vengeance: weeds and pests. Our top March gardening tip is to tackle them early. You can get on top of weeds by regularly hoeing and weeding your beds, while slugs can be kept at bay with nematodes or humane traps.
Begin planting hardy varieties
While temperatures in March rarely dip to the icy lows of January, keep an eye on the forecast for any unseasonal cold snaps like 2018's 'Beast from the East'. If it does look likely, move any delicate pots indoors and cover fruit tree blossoms with fleece or screening. Concentrate on tasks like deadheading winter pansies and daffodils instead of planting anything new.
If the weather is on your side, you can start to sow less delicate fruit and veg, like onions, spinach, early potatoes and strawberries, and parsnips (the earlier the better here) as soon as the weather warms. A cloche or fleece covering will give above-ground plants extra protection and encourage them to produce fruits earlier.
The best flowers to plant in March are hardy annuals, which can go out in the garden this month. Marigolds, chrysanthemum, nasturtiums and baby's breath are some of the most resilient, though you can also sow cosmos and poppies in the later part of the month. If you're wondering which plants to grow in the greenhouse in March, this is the best month to start flowers like dahlias and sweet peas.
Start warmer-weather maintenance
If the weather is dry and warm, you can begin tasks like mowing the lawn (though it's best to keep grass longer for the first cut), tidying up lawn edges and putting down new turf. Make sure the ground isn't frozen or waterlogged before you start. On unseasonably hot days, make sure any greenhouses are well ventilated to stop them overheating.
March is also a great month to make improvements to your garden before the busy spring planting season gets under way. Take time to start your own compost bin or water butt, or liven up your space with a new pond or water feature. And if you want to get serious about gardening this year, a soil-testing kit will help you find the ideal plants for your garden, giving you a better chance of cultivating beautiful beds.
Next month, we're going to be sharing our top gardening tips for April.