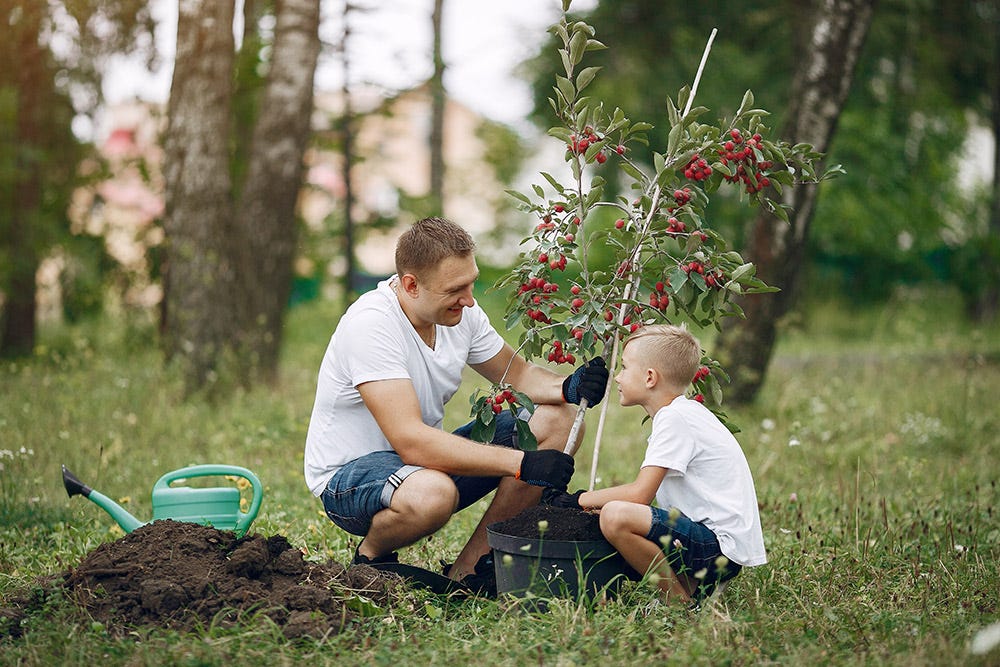 As the clocks go back, the garden is having its final flurry of colour. Orange leaves, red berries and the last few rose buds are enjoying their time in the limelight. It may seem like everything is dying away after the summer, but use your October wisely and you can bring more life to your garden during winter. Here are some tips to brighten your garden over the coming months.
Choose winter flowering plants
A few hardy plants start opening their petals over winter, and October is your chance to get planting. Cyclamen is a favourite, with its shades of pink, red, purple and white. They keep flowering from autumn all the way to spring, and they're perennials, so you can look forward to seeing them again next year.
Hellebores also come out during the colder months, bringing shades of white, light yellows, pinks and deep purples. They do tend to spread, so be prepared to cut them back, or plant them in pots to keep them contained.
To bring colour to a higher sightline, you could plant a winter clematis. They'll climb to around two metres high, making your view of a wall or fence much more colourful in December and January.
Opt for evergreens
A wash of green will bring colour to an autumn and winter garden. But you don't need a huge row of conifers. A potted box tree or common olive tree will do the trick, and they're also a simple way of making your front door more welcoming. Invest now and you'll have some green ready and waiting for the dreary months.
Although not technically evergreen, dogwood will brighten up a space without the need for flowers thanks to its fiery orange stems. They're happy in poor winter conditions, so you won't need to worry about tending to them on cold, blustering days.
Bring birds into your garden
Fluttering birds bring cheer to any garden. They need feeding all year round, and especially in winter when food is scarce. Put out sunflower hearts to attract colourful goldfinch, or apples to tempt robins. Fat balls also attract birds including blue tits, keeping them nice and full over winter (just don't leave fat balls out for too long because they can become rancid and inedible). It's also important to leave water out for birds – even a small tray will provide a supply of caught rainwater. Empty it regularly so it's always fresh.
Putting the food supplies out now while birds are happily fluttering around will mean they know where to visit over winter when they're hungry.
Get prepared for next year's bounty
October is the ideal time to plant spring bulbs. The soil should still be fairly warm, giving the bulbs plenty of time to get settled before they're ready to flower. It's best to avoid planting bulbs when the ground is particularly soggy, so check the forecast and plant them when there's a dry spell for a few days. Even when the garden is shedding its colour for winter, knowing you're getting ready for spring gives you something to look forward to in a few months' time.
Stay tuned for more tips on how to keep your garden tidy during November's chilly and windy days.