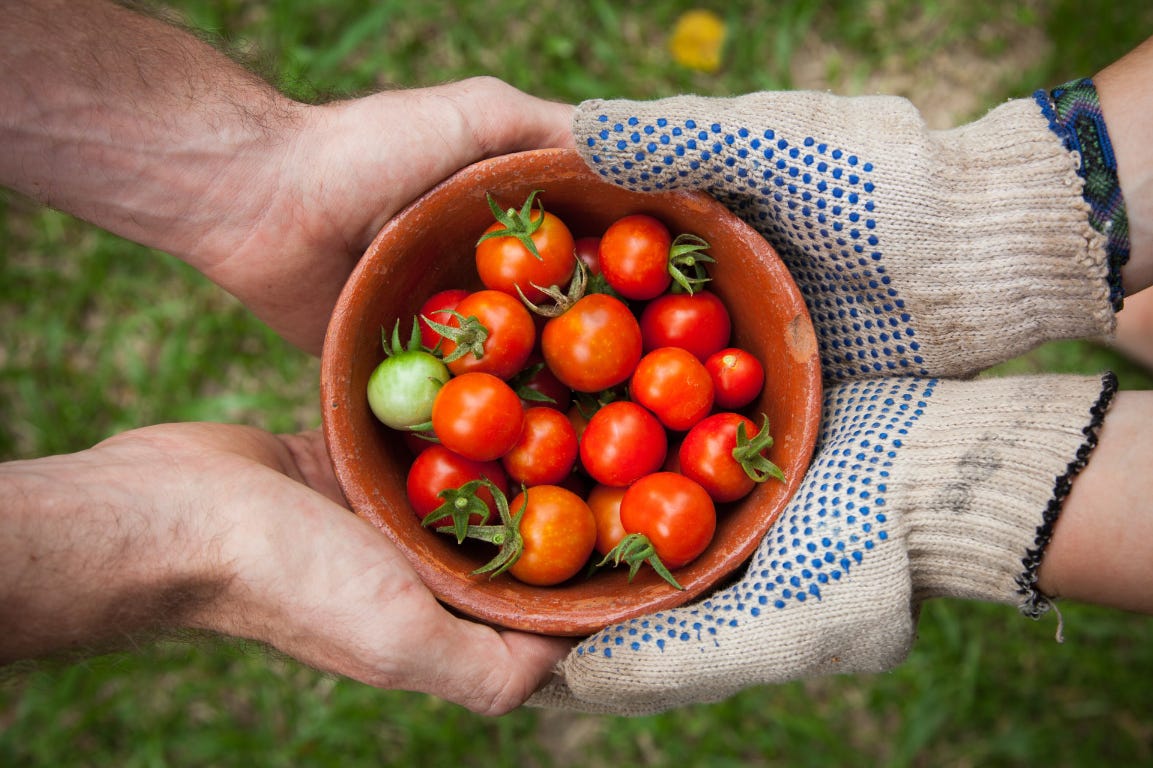 September always feels like a rush. There's plenty of sowing and planting to do, and it's worthwhile having a good tidy before autumnal chills and winds break through. But September is also a rewarding time with plenty of fruits and veg getting ready to harvest and lots of blooms enjoying one last flush in the sun. To make the most of the last few warm days of summer, here's some September gardening jobs to put on your to-do list.
Get ready for next summer
With this summer not quite over yet, it may seem odd to start thinking about the next summer already. But now is the ideal time to sow seeds for lots of summer annuals, especially hardy plants like cornflowers, marigold, love-in-a-mist and poppies. If you have plants you particularly like in your garden, remember to collect the seeds and store them in a labelled envelope to sow next spring.
Protect your borders
Border plants and shrubs can suffer in cold winter weather, and it's a good idea to protect their roots now to keep them healthy over autumn and winter. All you need to do is put down some mulch or bark to provide insulation. Just remember to scatter cat repellent to avoid any visitors from kicking up the chippings.
Protect your lawn
Your lawn will need a bit of attention in September. At the very least, put down some autumn lawn feed so that it can absorb the goodness before the frosts. Ideally, you should take the time to scarify your lawn, which will get rid of the moss to let light and air get to the roots that need it – especially in autumn when light becomes scarce.
Be watchful of dead leaves
Golden leaves look lovely and make a satisfying crunch when stepped on, but they can cause problems if left. They are susceptible to fungal infections, which can affect the rest of your plant, and they can prevent light from getting to your lawn. And while their rotting is a good way to create leafmould (a great garden compost), you don't want them rotting in parts of your garden, like ponds. Rather than leaving them on the ground, collect and store them in bin bags or a chicken wire cage to make compost that you can put down in a more controlled way.
You should also cut back leaves on plants that are ripening, like pumpkins and squashes, so they can soak up as much sun as possible.
Reap and sow
If you're lucky enough to have apple and pear trees, gather up the ripened fruits before they fall to the ground and rot – you might need to do this every day. Once picked, store in the fridge or a cool, dry place to enjoy over the next few weeks. Just get rid of any damaged fruits, which can go mouldy and infect others.
Wondering what vegetables to plant in September? You can sow hardy greens like kale, pak choi, lamb's lettuce and mustard to eat in winter. Now is also a good time to sow hardy peas and beans for an earlier harvest next year. If you have tomatoes, they should be getting nice and ripe now, so store them somewhere sheltered and warm to protect the plants and give the last few fruits a helping hand.
Next month, we'll take you through your October jobs to prepare for cold weather on the horizon.