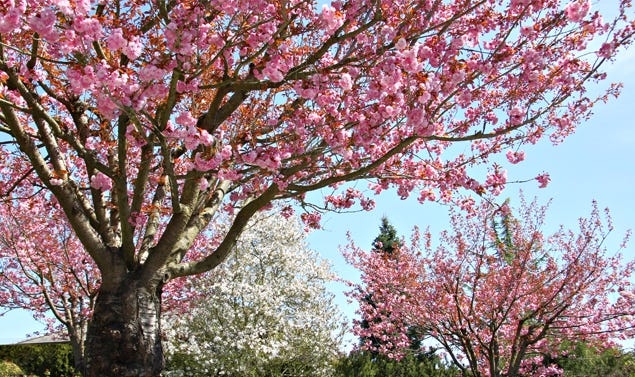 Flowers & Co.
Spread a thick mulch to limit unwanted weeds.


Unfold the hyacinth bulbs, tulips and daffodilsand store them, for example in an egg box, to keep them dry and away from light. Leave in place all the other bulbs that have bloomed in late winter.


Finish planting summer bulbs.


Prepare and plan the plantings of bins and pots for the terrace. For any kind of work in pots and vases, you need a handy tool: try STIGA Garden Multimate.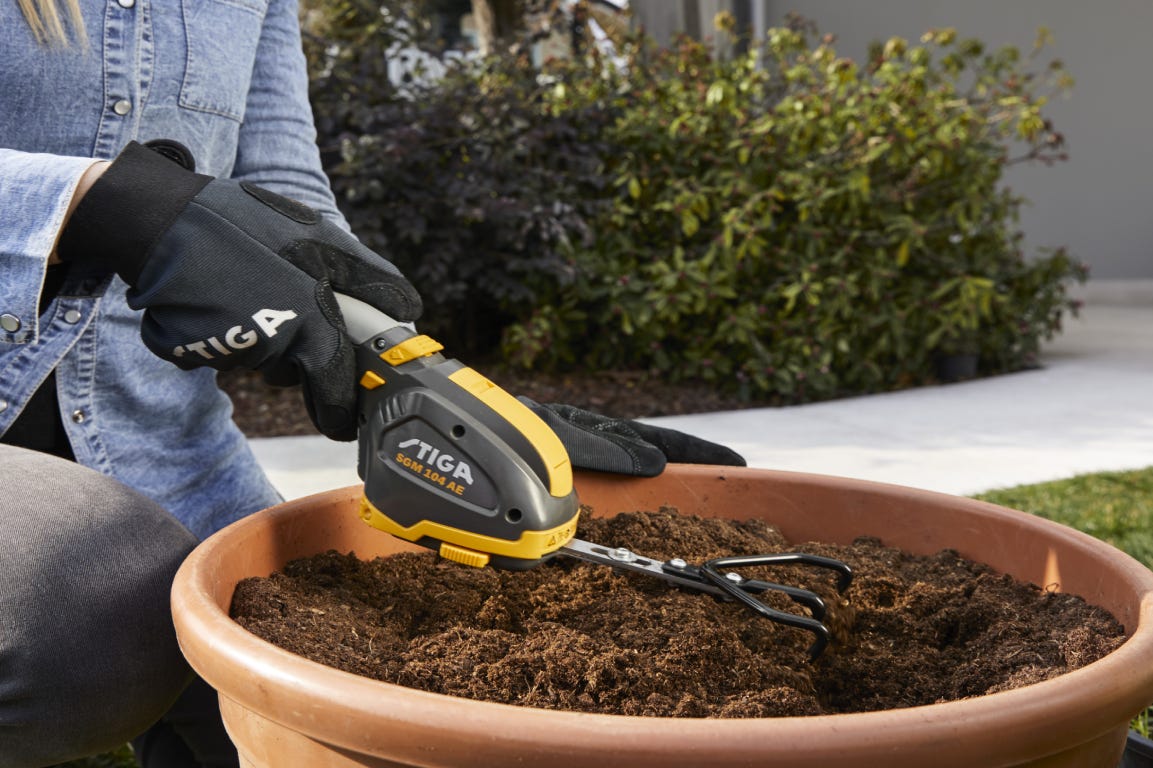 Hedgerows
Do not trim hedges while birds are nesting. When ready, you can trim with a specific product: choose a silent one, so not to disturb birds. For example, a battery hedgecutter like

STIGA SHT 500 AE: silent, no vibrations, no emissions.



Prune





Install perennial ground cover at the base of trees to avoid weeding.




Eliminate the dead wood and cut the badly placed branches at the base. If you need to get rid of cut branches and dead leaves, you can use an ecologic shredder like BIO MASTER 2200

: powered by an electric engine, it's the environmentally friendly must-have in your garden!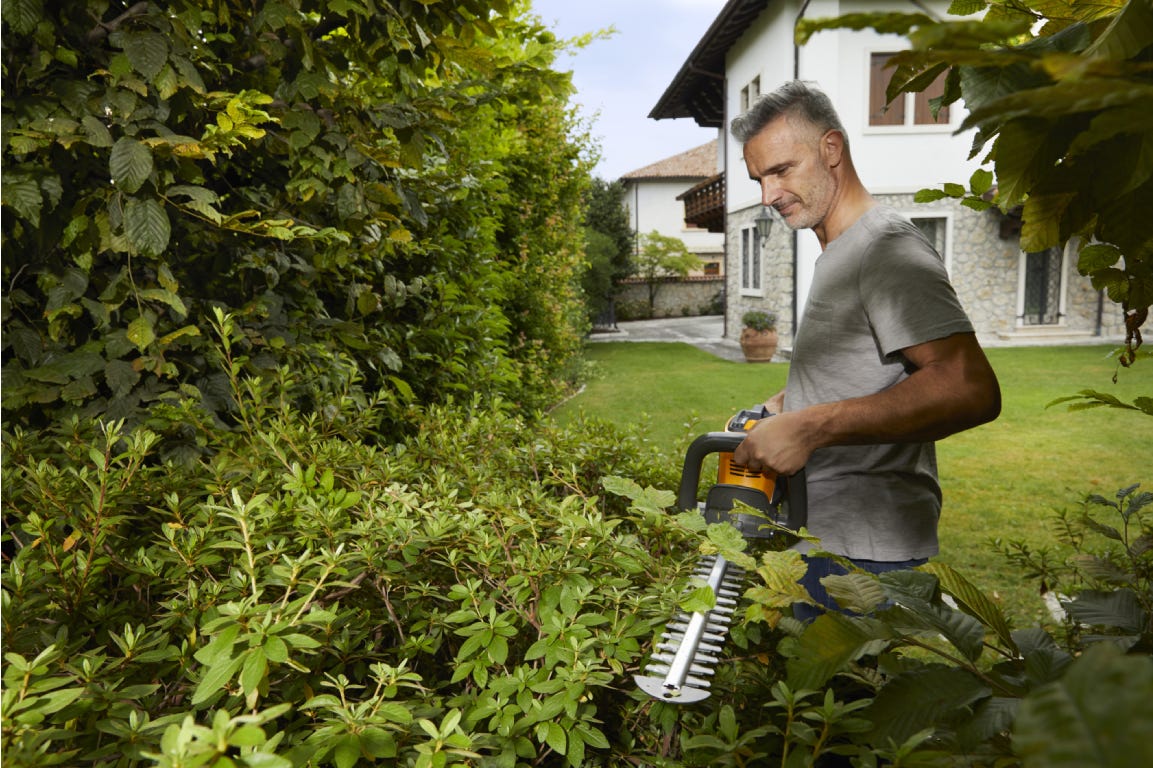 Do not forget!
Do not "disturb" the lawn more than necessary. Don't work too early in the morning, and during the day, if it is wet and/or raining

.



If necessary, clean the pathways of the garden.




Limit the development of plants that line the lawn, using a Lawn Trimmer or a Brush Cutter.



Mow very regularly the lawn, that grows very fast in this season. Pay attention not to cut flowers that are ready to bloom in this season.

If your lawn is very big, you can choose a front mower such as STIGA Park 220

: with the articulated steering, you won't need to worry to avoid obstacles! Just remember to choose the right

COMBI cutting deck for your garden.