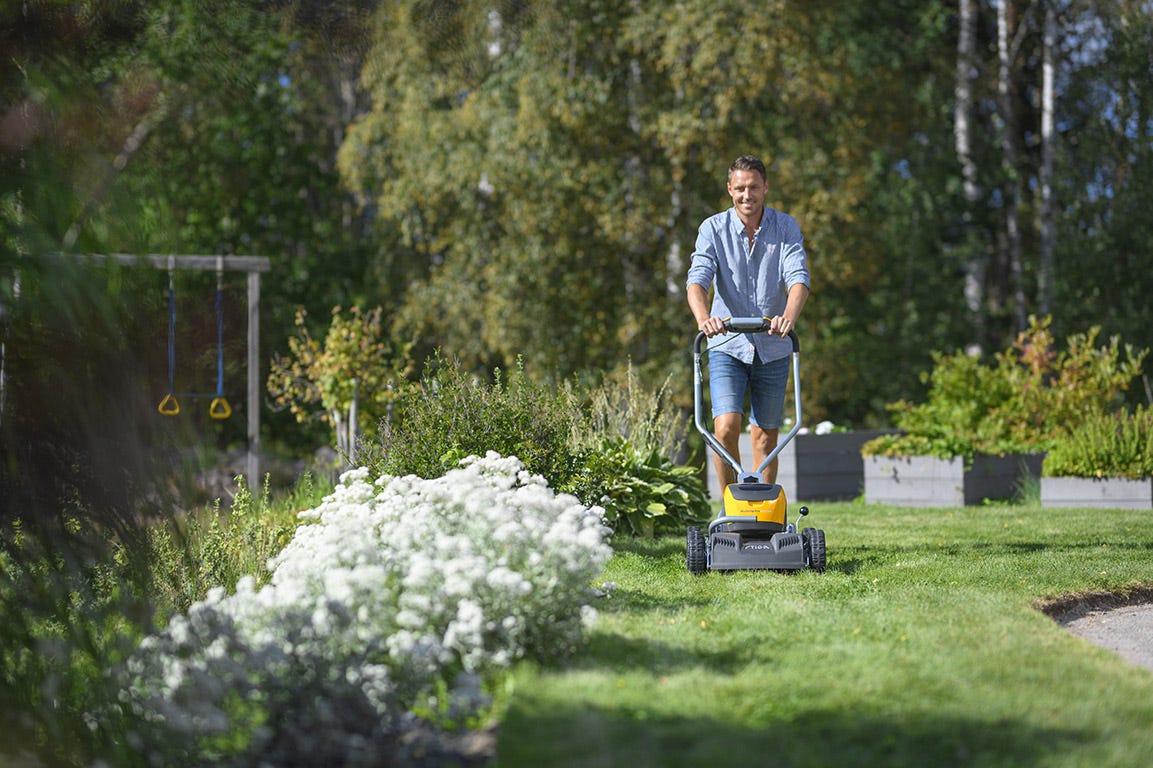 What does you lawn look like?
The first thing to consider is the size of your garden: Is it small, medium, or extra-large? For small and medium gardens, so up to 2000 mq, you will want to consider a lawn mower to take care of it. For extra-large gardens, up to 4000 mq, a ride-on mower would be a more appropriate choice.
What is the right power source for my garden?
You can choose from different power sources: petrol, battery or electric power. How should you choose?
Petrol-powered lawnmowers, such as STIGA Twinclip 50 SQ H, are high-quality products that combine power with precision cutting performance, comfort and durability.
Collecting, mulching, side or rear discharge: whichever system suits your garden best, you'resure to find the right model.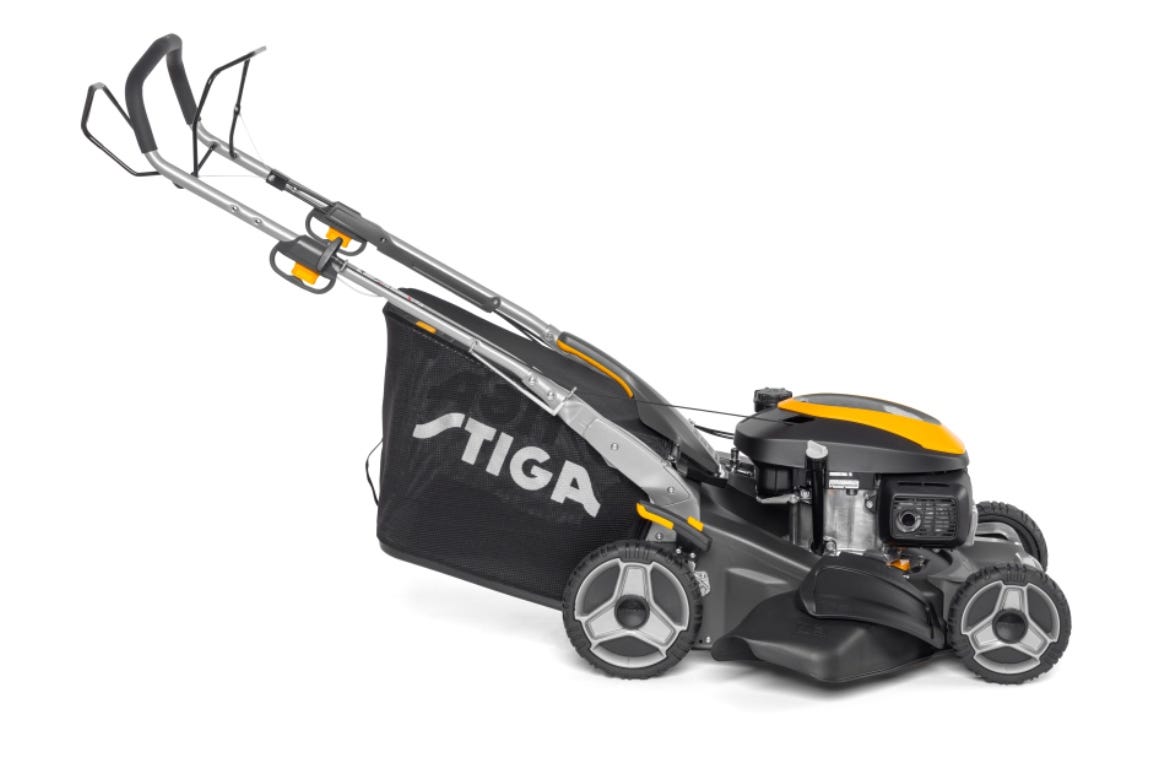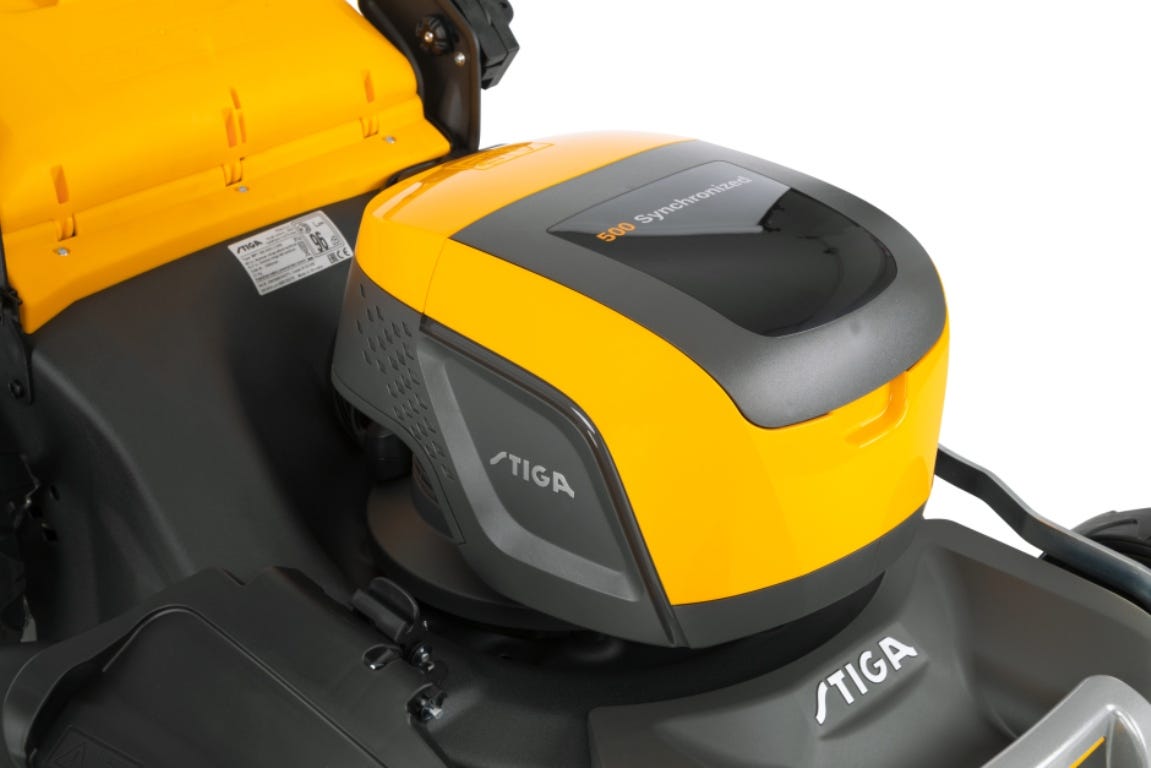 Battery-powered lawn mowersoffer the same level of power as their petrol-powered equivalents, without compromising on performance. If you choose a lawn mower as STIGA Combi 55 SQ DAE, the difference is that you will be mowing your lawn without cables, and with limited noise, vibrations and minimum maintenance requirements.
Electric mowers, like STIGA Combi 40 E, are perfect for people who want to mow their lawns with light, compact, easy-to-use products. They are quiet and environmentally friendly, as they don't use petrol or produce exhaust fumes.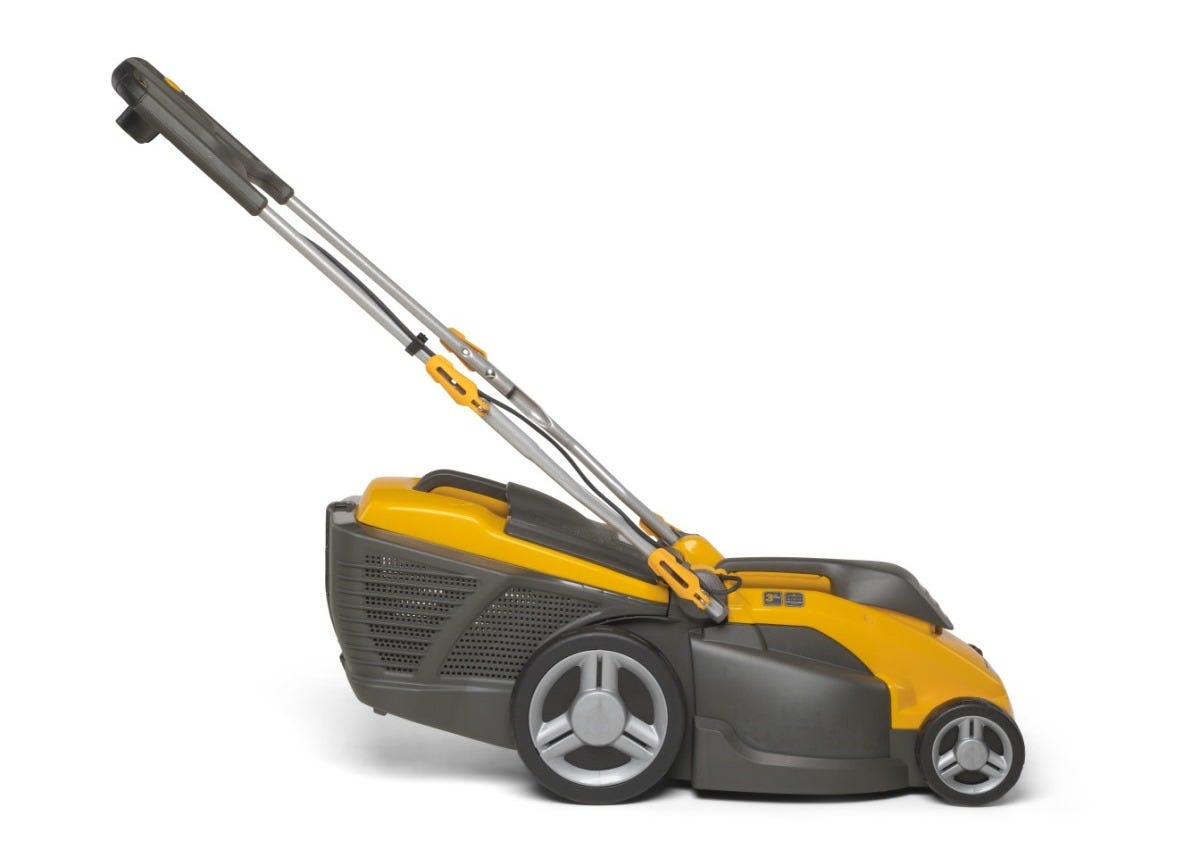 Mulching magic!
STIGA lawn mowers are highly maneuverable and give an excellent finish on all types of lawn. Many of them also have the option of fitting a mulching plug, to mulch the grass clippings. This involves cutting the grass clippings into extra fine particles and recycling them back into the turf, which not only fertilizes the lawn, but also means you don't have to keep stopping to empty the collector.

Mulching isn't actually magic…but it will help you saving both time cutting your lawn and money buying lawn feed! Last, but not least, it will keep your lawn healthier and improve its look in few months.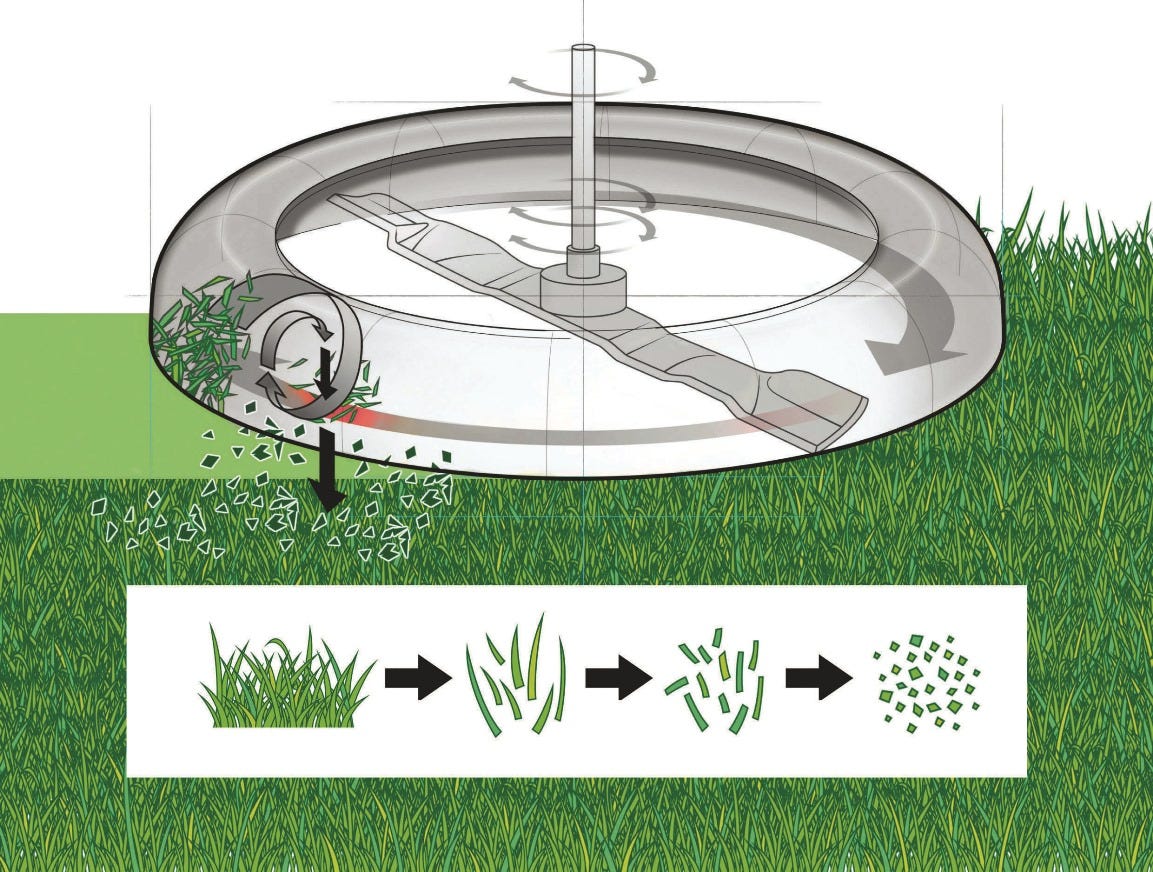 Cutting width
The wider the cutting width of the mower you use, the quicker you will cut your grass.
For example, if your lawn is 20 meters wide then you will have to go up and down it around 38 times with a 53cm mower compared to 49 times with a 41cm mower. The 53cm mower will also have a larger grass collector, so unless you are mulching the grass, you will also have to stop less often to empty the grass collector.
Larger mowers will however be heavier and harder to turn and maneuver around obstacles...and of course, they are more expensive.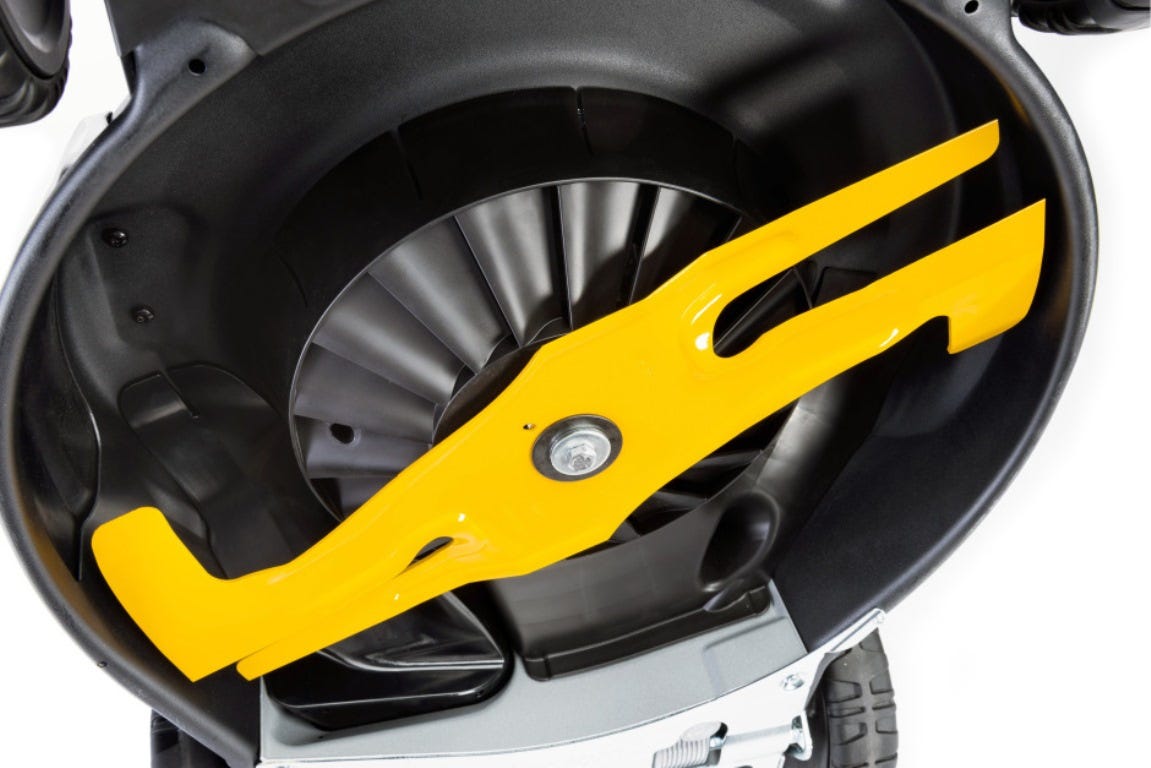 To push or not to push?
Hand propelled machines have to be pushed to make them move forward, the motor or engine's sole function is to drive the cutter blade.
Self-propelled models have a transmission so they require less effort to use; just engage the drive and the mower will move forward. Some self-propelled models also have a variable speed control, so you can adjust the speed to best suit your own pace or the conditions.
So, you just need to choose what fits your needs...and your lawn's! Check the STIGA range out at www.stiga.com