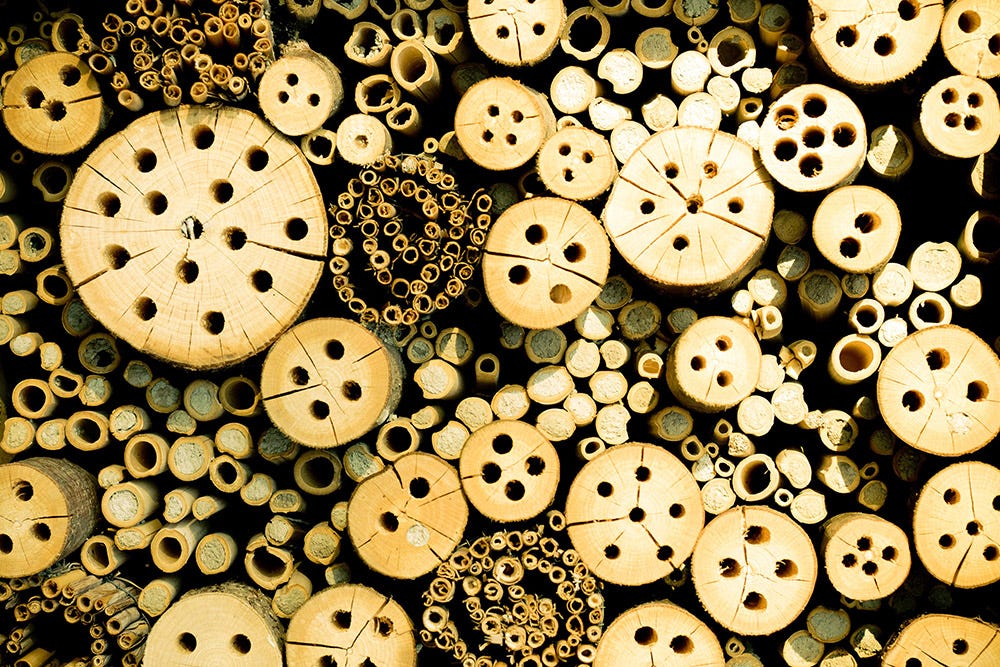 An insect hotel can be the perfect way to make sure any busy little guests enjoy their stay – plus, it's a great place for them to shelter from the cold weather and protect their eggs. Follow the six steps below to build your very own insect hotel.
Step 1
Find the wood that will make the main structure of the hotel: it should be untreated by chemicals, and at least 8mm thick. Remember to remove any splinters and nails from the wood – insect wings are very delicate.
Step 2
You can choose whether it's a small motel or a grand establishment, but make sure the insect hotel is at least 12 cm deep. We would suggest not making it any wider than 20 cm, to keep the structure stable.
Step 3
When choosing a spot for your insect hotel, make sure it is at least one metre from the ground. You can use a layer of bricks for a foundation, or even attach it to an outside wall or tree. Make sure it's also sheltered from the wind and rain, and preferably south or east facing, so it gets some sun.
Step 4
Assemble the pieces on a level surface, layering the wooden pieces bit by bit. It's a good idea to have a few different compartments, so various insects feel welcome – three is an ideal number.
Step 5
Depending on the type of insect you want to attract, you can fill each compartment with different materials (but leave enough space for the insects to move around). Butterflies and ladybugs love straw. Higher up, you can add bamboo, twigs, hollow stems and bark to attract bees and other insects.
Step 6
Add a roof: when choosing one, make sure it's waterproof, so your guests stay safe and dry.
Step 7
Give your hotel a name – and get ready to welcome lots of creepy crawlies!