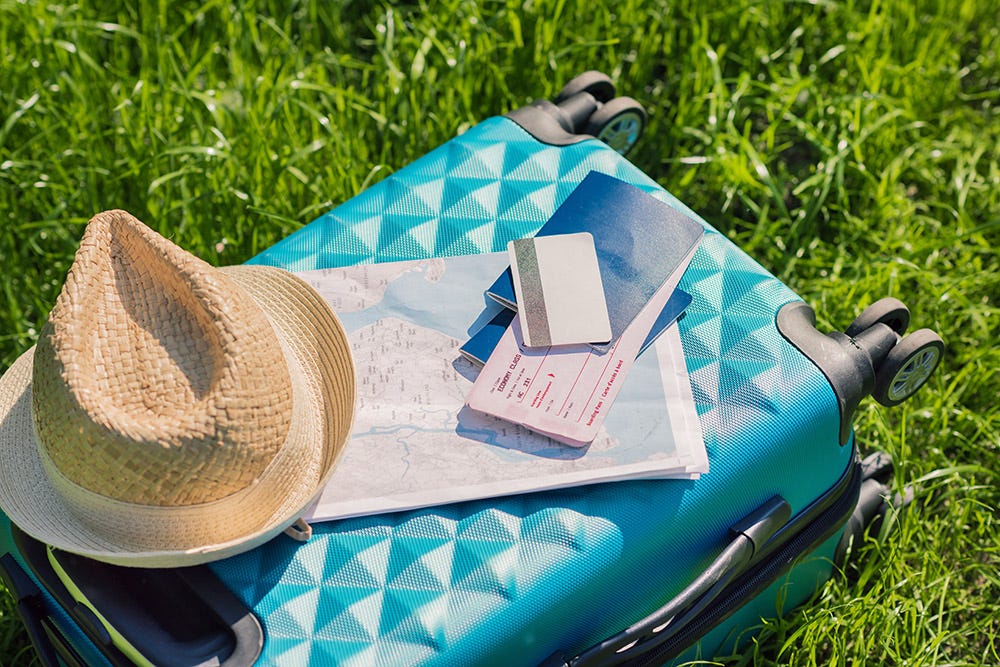 Passport? Sunglasses? Garden? If you're lucky enough to get away for a vacation this year, there's no doubt plenty on your 'must remember' list. Your lawn is just one of them. And like a much-loved pet, you want to be sure the grass is kept in tip-top condition and well taken care of – especially if you're leaving it 'home alone' for a few weeks.
1. Mow before you go
Hot days and summer showers make lawns grow fast at this time of year. You don't want to return home to a jungle! So regular mowing is the only way to ensure the grass doesn't become too high.
Cut the grass short and trim the edges a day before you go. And if the lawn does run riot during the time you're off, on your return, avoid cutting off too much with the first mow as this could injure the grass and its roots.
2. Keep an eye on irrigation
If that friendly neighbour of yours is also willing to pop by and water your lawn just before or after a particularly hot day – that's ideal. But, if you rely on a watering system, remember to examine it carefully to ensure it's in perfect working order.
Check for:
leaks and dripping from taps, hoses and water butts
irregular water distribution
uneven spraying from the sprinklers – adjusting them if necessary
incorrectly set watering times on watering controllers. Try a 'manual' cycle a couple of days before your departure – or use the 'autotest' function to detect any anomalies
3. Tidy up
Remember to remove any objects and furniture left on the lawn. Otherwise, you risk creating 'burnt' spots where the sunlight has been blocked from reaching the grass.
Last, but not least…
For added peace of mind, if you have arranged for someone to take care of your garden while you're away, remember to give them your contact number. That way, if they can't stick to what you've arranged, you can make alternative plans.
Bon voyage! We hope you have a happy, healthy lawn to welcome you home.