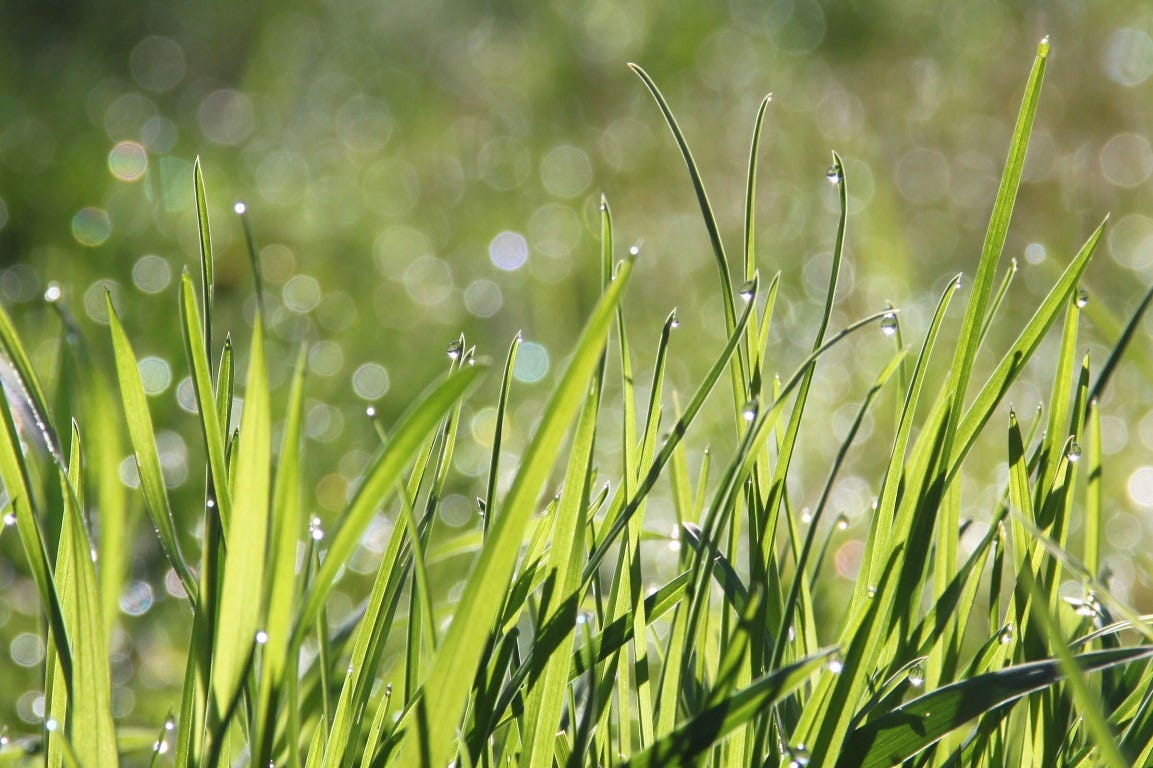 Mulching is a technique that involves mowing the lawn without picking grass clippings. Technically, your lawnmower will chop the grass at the same time as it cuts it, turning it into fine particles that are redeposited on the ground.
A good mulching is normally invisible, what you can see is your lawn shining with beauty and health!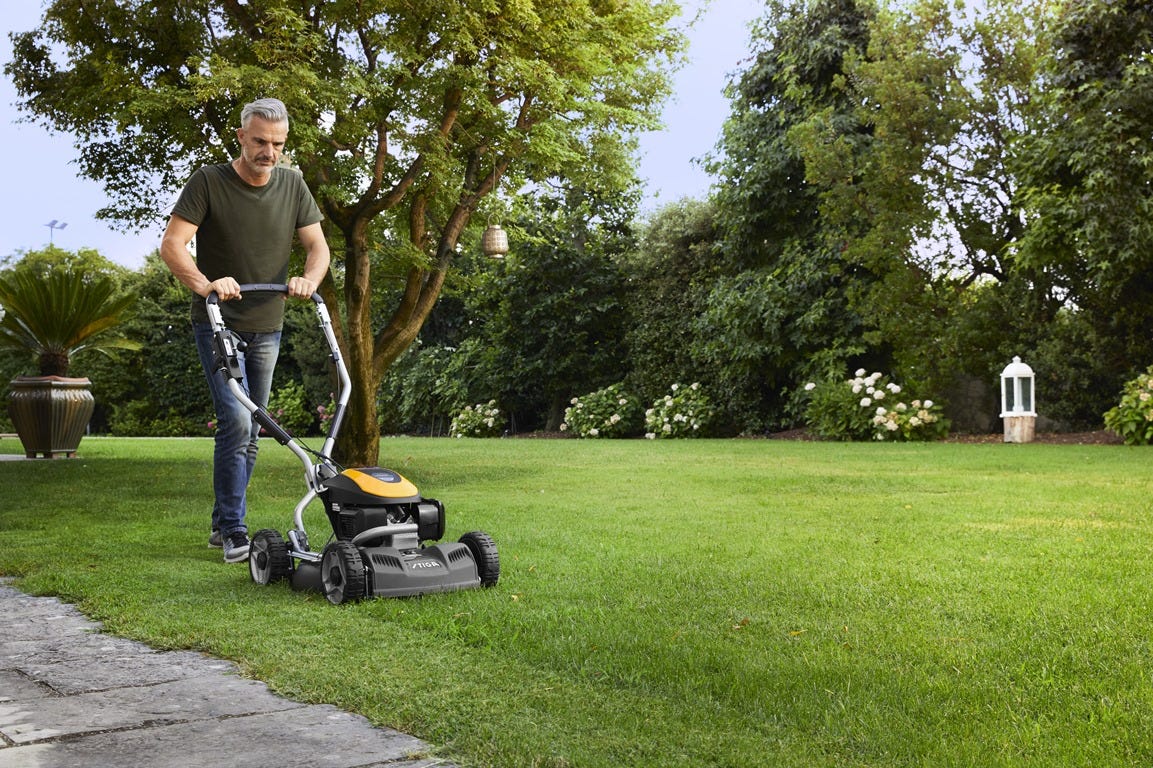 How mulching works on your lawn
The grinding of the grass is possible thanks to the special shape of the deck (the part that surrounds the blade in rotation). In this space, the blade creates an air depression that raises the grass.
The strands repeatedly come into contact with the blade, which cuts them each time, until it is finely chopped. Some mowers are also equipped with a special blade with several knives.
The quality of the mulching is more regular and the grass is cut more finely.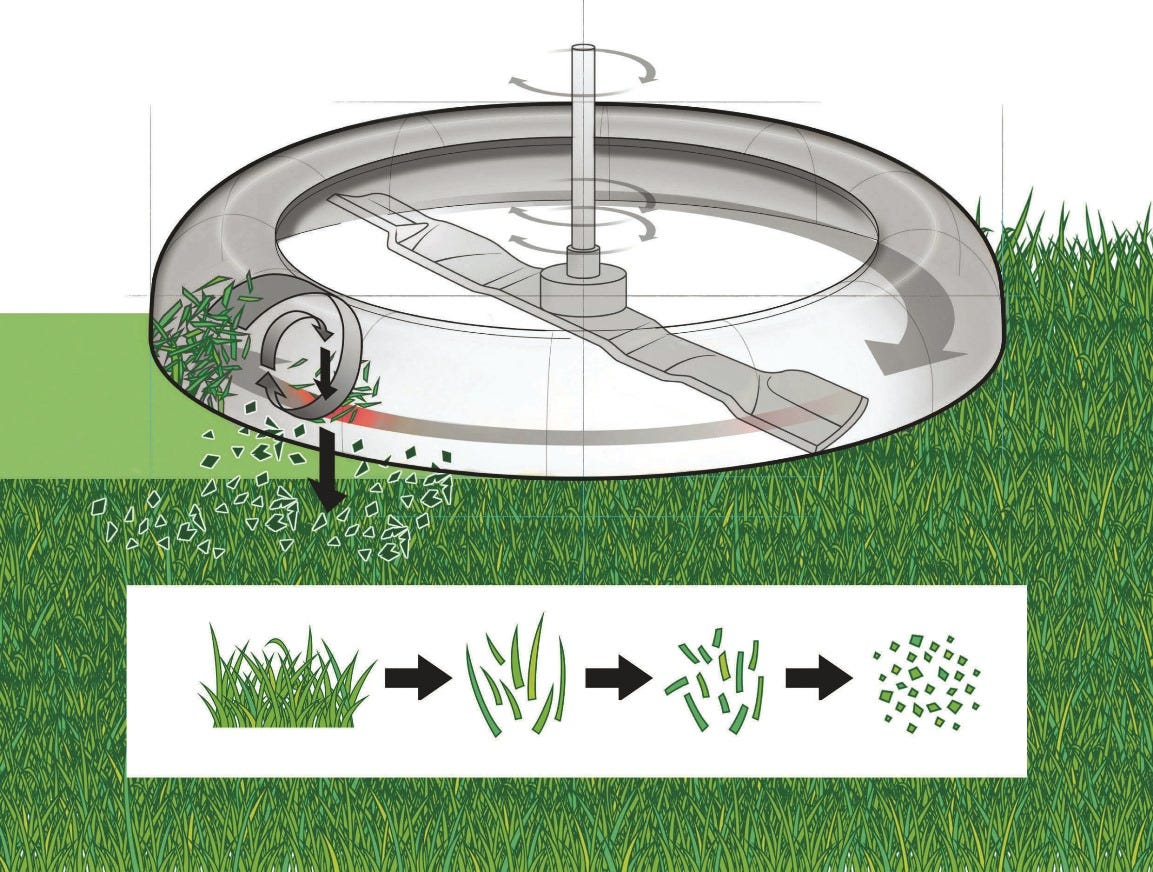 For a successful mulching
It is essential to mow when the lawn is dry, the moisture sticking the strands and preventing their mixing in the crankcase. To mulcher in the rules of art, you also need to mow frequently, sometimes every week, depending on the speed of growth.
Maintaining your casing regularly by removing stuck grass is also a good way to maintain mulching performance, as well as sharpening the blade when it dulls. Finally, avoid mowing tall grass, which the mulching system would not reduce to very small pieces.
Advantages
They are so many! The most obvious is that you no longer need to pick up the grass. By using mulching, you will save valuable time. Farewell trips to the dump!
In addition, this technique is ecological. In the first place, it gives your lawn a natural fertilizer, with shredded grass blades breaking down on the ground, feeding back where they come from. The lawn develops in a closed circuit, without the need for fertilizer. Mulching also provides a protective barrier against drought as it acts as a mulch for grass cover. Ready, set, mulch!
Find out more about STIGA products