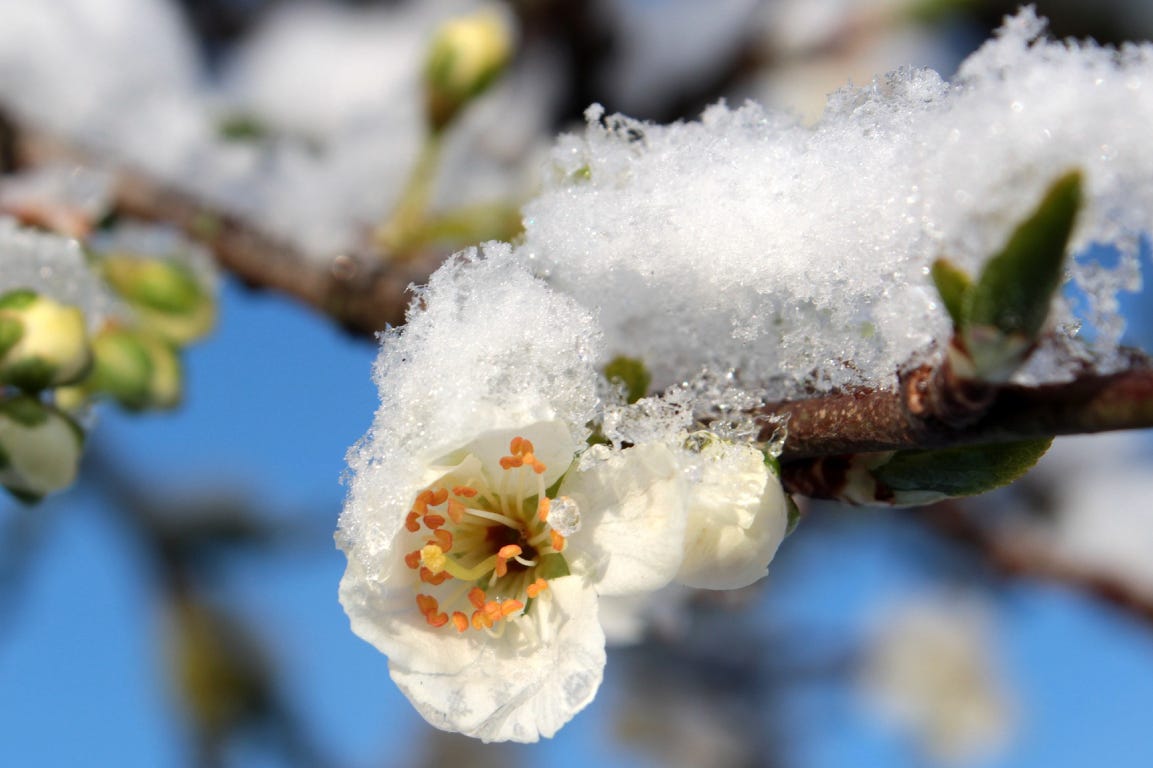 Whether they're pot-plants, flowerbed roses or evergreens, you can protect your favourite plants from the harsh winter conditions by following these simple instructions.
Mother Nature herself goes a long way to ensure outdoor plants are at least partially protected during the big freeze, with leaves, pine-needles and even fallen snow providing a cosy, insulating blanket. Although many plants will survive the cold without suffering, pot-plants are particularly susceptible to frost, as the root ball freezes far more easily than it does with flowerbed and border plants.
A healthy way for freeze-resistant pot-plants to survive winter
Evergreens, bushes and other hardy plants can spend the winter outdoors in frost-resistant pots, but they must be protected from the sun and wind in order to ensure they don't dry out.
Use a woven-straw parasol and a thick layer of mulch comprising leaves, coniferous branches or fir wood.
Put the pots on logs, clay supports or pieces of polystyrene to create an insulating cushion of air between the plants and the cold ground.
Place the pots close together and they'll keep each other warm and sheltered.
Bamboo and similar exotic plants lose a lot of moisture when the winter weather's dry and sunny for long periods, so, as long as the earth within the pot isn't frozen, they'll need regular watering.