Happy and healthy
Robot mowers cut in a way that promotes grass health for a thick and luscious lawn. Frequent mowing stimulates the growth of more grass leaves and prevents weeds, while sharp blades help your grass recover quickly and grow more abundantly – as well as ensuring a smart cut.
They also mulch as they mow, effortlessly cutting and spreading clippings to provide a free natural fertiliser for your lawn. Mulching provides around 30% of the nutrients your grass needs to thrive – a cost-effective and hassle-free method of enriching your lawn.
Save time and energy
Once installed and programmed, robot mowers cut the grass for you, leaving you free to sit back and enjoy the view. Robot mowers know where to cut thanks to a boundary wire laid at the edge of your lawn. They can even navigate around obstacles and easily handle steep slopes in your garden.
Oh so quiet
Battery power means robot mowers are blissfully quiet. There are also no fuel spillages or fumes to contend with, just the scent of freshly cut grass.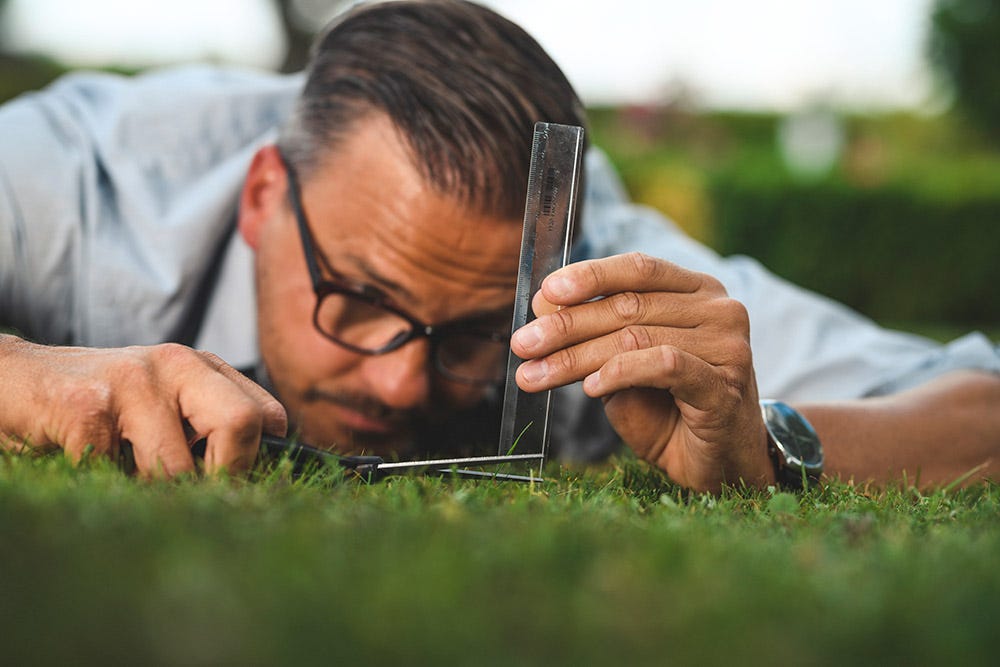 Your guide to best mowing practices
The Expert says
A common mistake people make when mowing their lawn is to cut off too much height in one go. Read on to discover why cutting just the top third of your grass each time you mow is so beneficial to the health of your lawn.