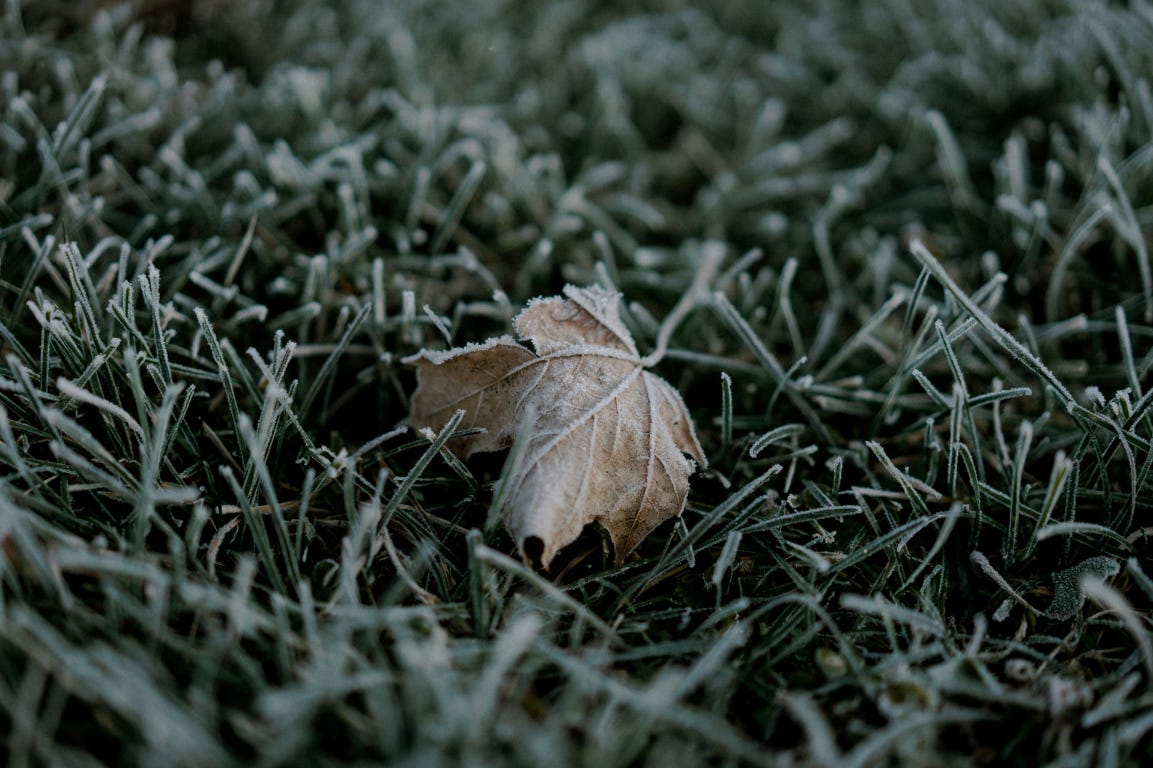 Here are some useful 'Dos' and 'Don'ts' for keeping your garden fit and healthy.
1. Harvest
Do...
dig up or pick crops in autumn – especially tender vegetables such as tomatoes, courgettes, peas and beans. Hardier ones like turnips, broccoli and Brussels sprouts tolerate cold well (some even taste sweeter after a hard frost) and can stay in the ground. But still aim to harvest them before the soil totally freezes over.
Don't...
leave any plants in the earth that look ill, or show signs of disease on the leaves and stems. And don't just chuck onto the compost – better to burn them or put in the rubbish bin.
2. Protect
Do...
decide what extra protection is needed. Semi-hardy vegetables such as cabbages and Swiss chard are usually fine left outside. But in freezing temperatures, placing a cold-frame or floating frost blanket over them could mean the difference between life and death.
If snow is forecast, cover open compost heaps and vegetable patches with plastic, a thick layer of straw, or even old carpet.
Don't...
leave all your herbs to the mercy of the elements. Robust ones, such as Thyme, go dormant in autumn and grow back in spring. But delicate varieties such as chives and basil should be re-potted and brought inside. And on cold nights, it's still better to leave parsley (covered up) outside as it doesn't like being transplanted due to its long taproot.
3. Nourish
Do...
add compost and a layer of straw or grass clippings to beds in late autumn to give the soil time to soak up the nutrients. Put fallen leaves into compost bins, or pile into a corner to become a nest for pollinators such as bumble bees.
Don't...
leave fallen autumn leaves on your lawn as they prevent oxygen getting to the grass and encourage moss and fungi to grow. Instead, run a mower over them to create a nutritious mulch for your plants.