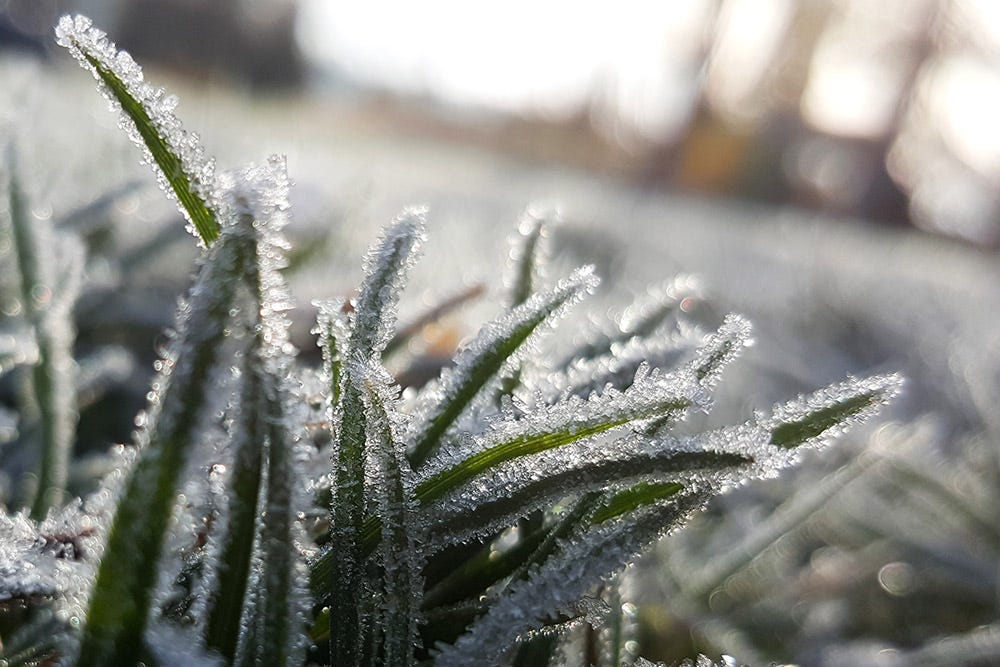 1. Avoid stepping on frozen grass
Though it can be tempting, walking on a frozen lawn can damage the grass, so it's best to enjoy it from afar.
2. Leave it alone
Do not remove the snow or try to melt the ice, as this can damage the sleeping leaves of grass.
3. Be careful with salt
If you do apply de-icing salt to your stone paths or patios, make sure to keep it away from the grass! Salt can quickly burn through grass leaves and roots, and could remain in the soil for years.