Getting closer: trim or cut?
The difference between lawn trimmers and brush cutters is not always clear: they look very similar, in the structure and parts – but the usage is a little different. To make it simple: with a lawn/grass trimmer, also called string trimmer or strimmer, you keep your edges neat, giving the finishing touch to your lawn.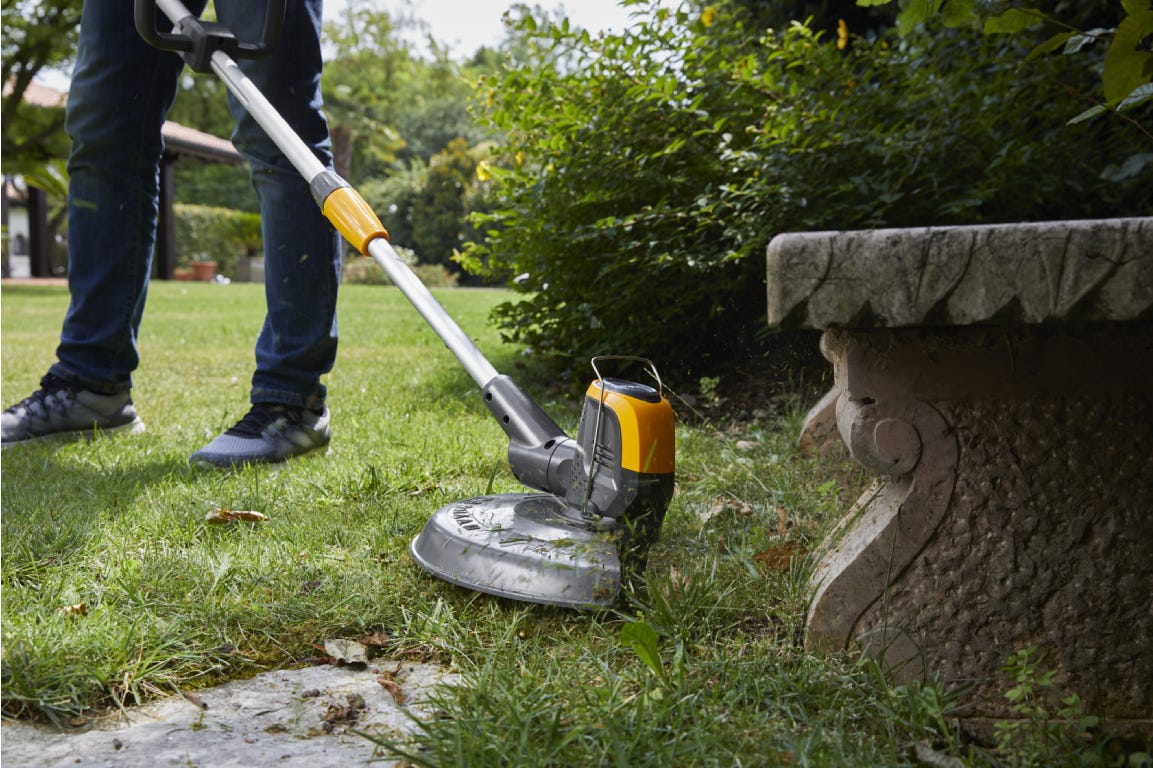 A brush cutter is a more powerful tool, that can face even a compact area of thick vegetation, rough grass, weeds and that you can use for more demanding jobs.
Many times, a harness is supplied, to help the user with a better and less tiring working position.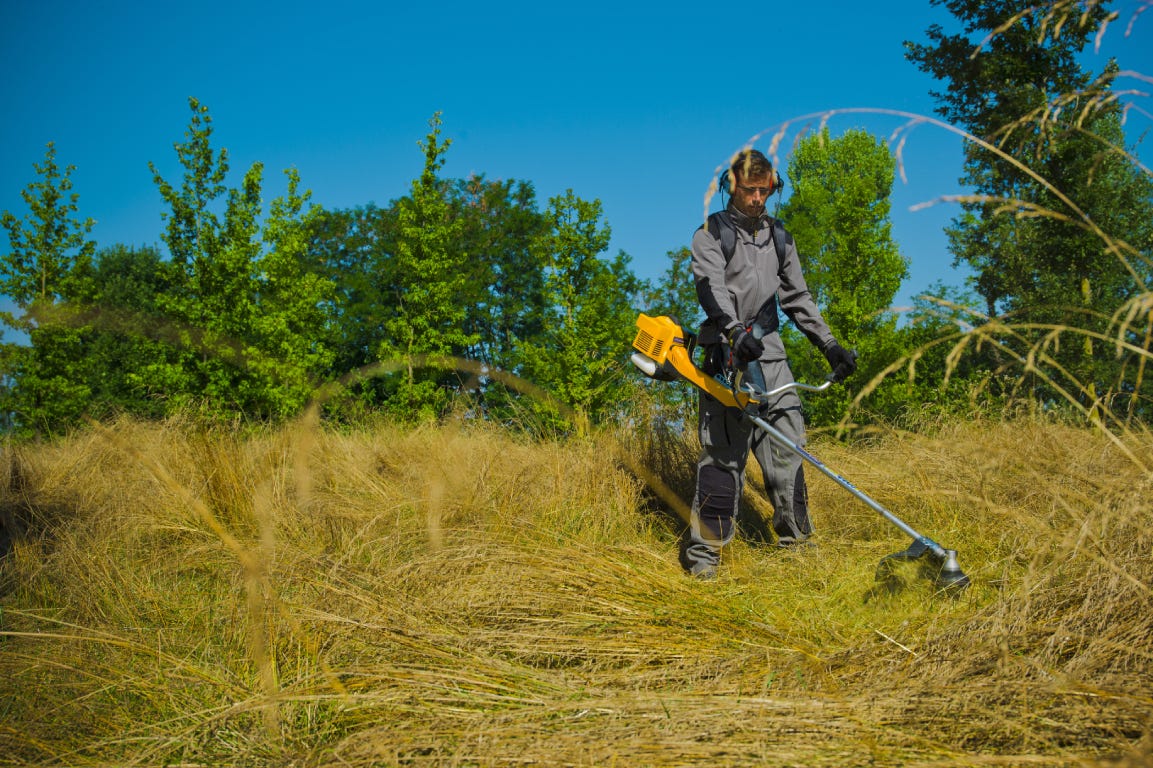 What's my kind of power?
Engines can go from battery-powered to electric and petrol: it just depends on the task you need to manage and dimensions of the area you need work on. So, taking a closer look to the different available power sources.
Battery
Designed for users looking for a silent, cordless tool for edging and cutting. Ideal for small to medium gardens. Choose a battery brushcutter such as STIGA SBC 500 AE, so you can plug the same battery in other garden machines, for example the battery lawntrimmer STIGA SGT 500 AE.
Petrol
Different power outputs and designs available: All STIGA petrol trimmers & brush cutters are ergonomic, well-balanced and comfortable tools that grant maximum efficiency, even if you're facing hard working conditions such as very thick vegetation and rough grass.
Ideal for small to very big areas. Some models feature joint shaft for a better cutting around flowerbeds and obstacles.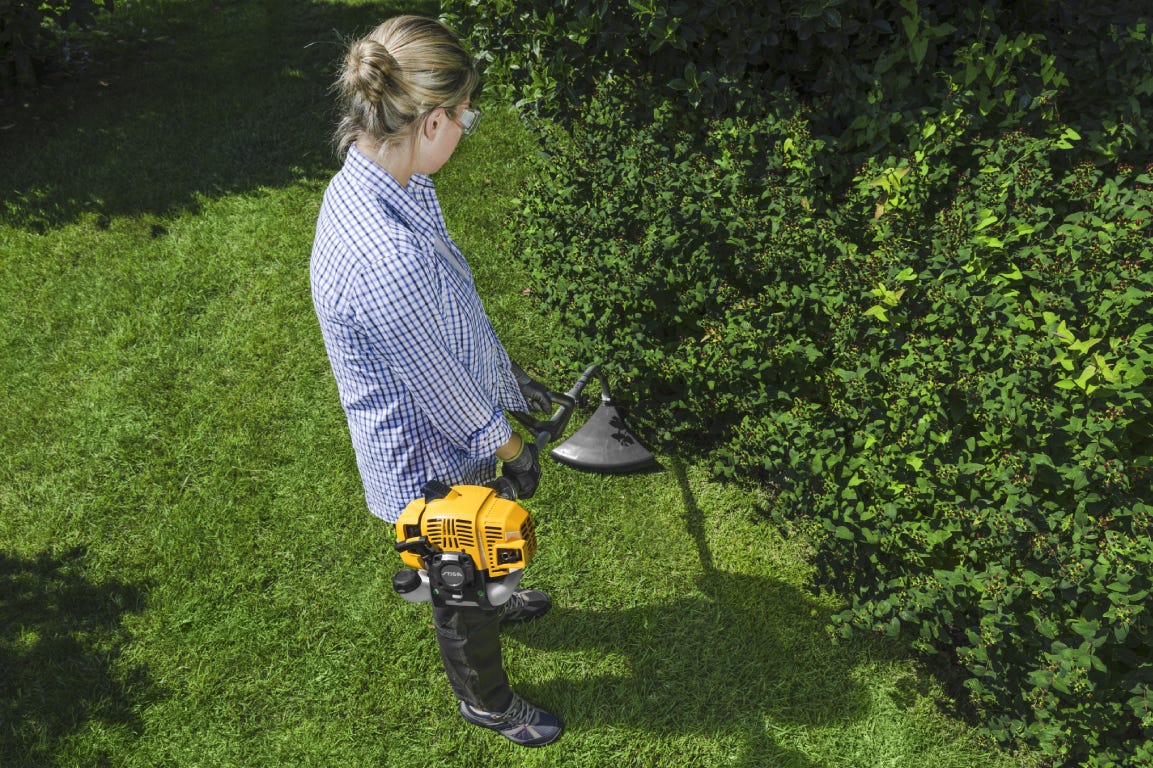 Electric
Lightweight, eco-friendly, quiet and compact products, designed for edging and cutting domestic lawns: STIGA electric lawn trimmers and brush cutters, such as SGT 1000 J, are the perfect choice for small domestic gardens.
Now it's time to choose the right STIGA brushcutter or lawn trimmer: discover the full range!