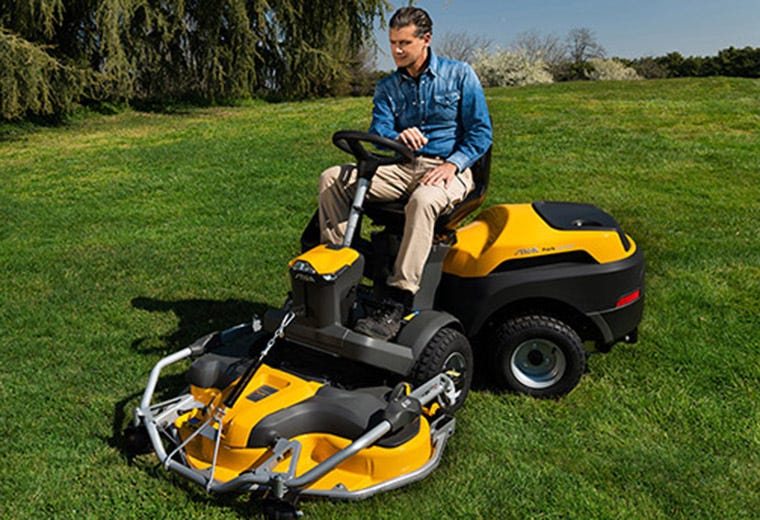 STIGA Park 2021
Mow ahead, driven by experienced engineering
Iconic cutting quality and cutting-edge performance: redesigned with over 45 years in the making.
The STIGA Park is a machine built to last through the decades – always with new innovative features for every new model. For over 45 years we have continued to add more and more innovative solutions and state-of-the-art technologies to the Park.
And the new Park is by far the best one ever. With improved functionalities, power steering, new design, new LED high beams, the new STIGA Park is a state-of-the-art, four-season machine, in a class of its own.
STIGA Articulated steering
The STIGA articulated steering offers and unbeatable maneuverability that makes the back wheels follows exactly the same tracks as the front wheels, giving you total freedom and flexibility.
You´ll never have to look back, or worry about the rear bumping into anything. It also makes it easier to maneuver around any obstacle, enabling you to cut really close to bushes, trees and pretty much anything that is in your way. Tackle those narrow spaces without ever having to look back.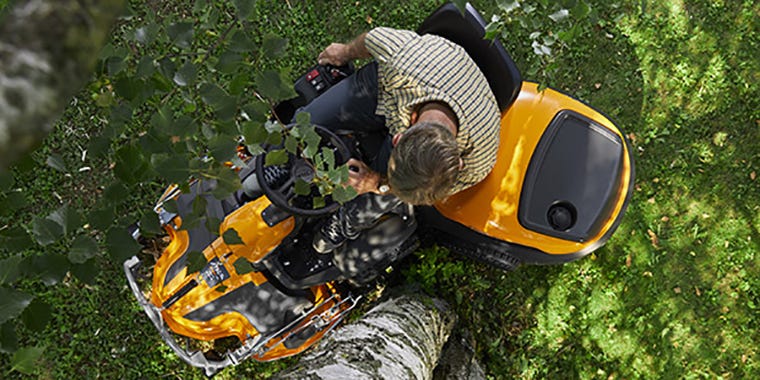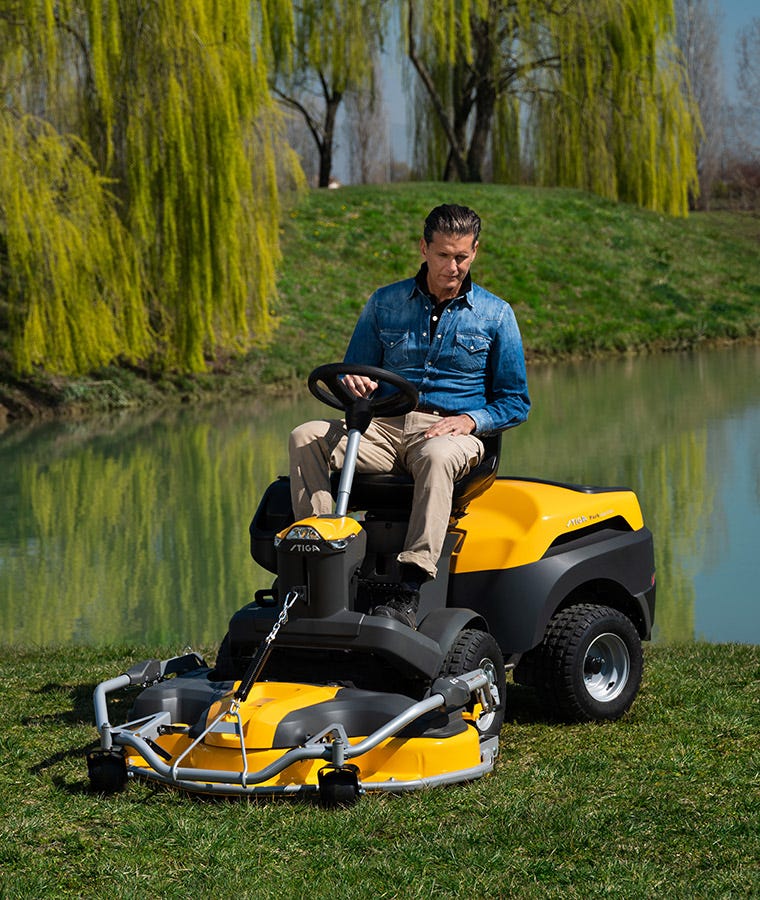 Outstanding comfort
The new Park is built for your comfort. With a more comfortable seat with higher back support and enhanced accessibility to the seat itself; a convenient storage pocket, ergonomic panels in reach with one hand and a re-shaped traction pedal, the new STIGA Park will prove so comfortable, that you will never want to get off.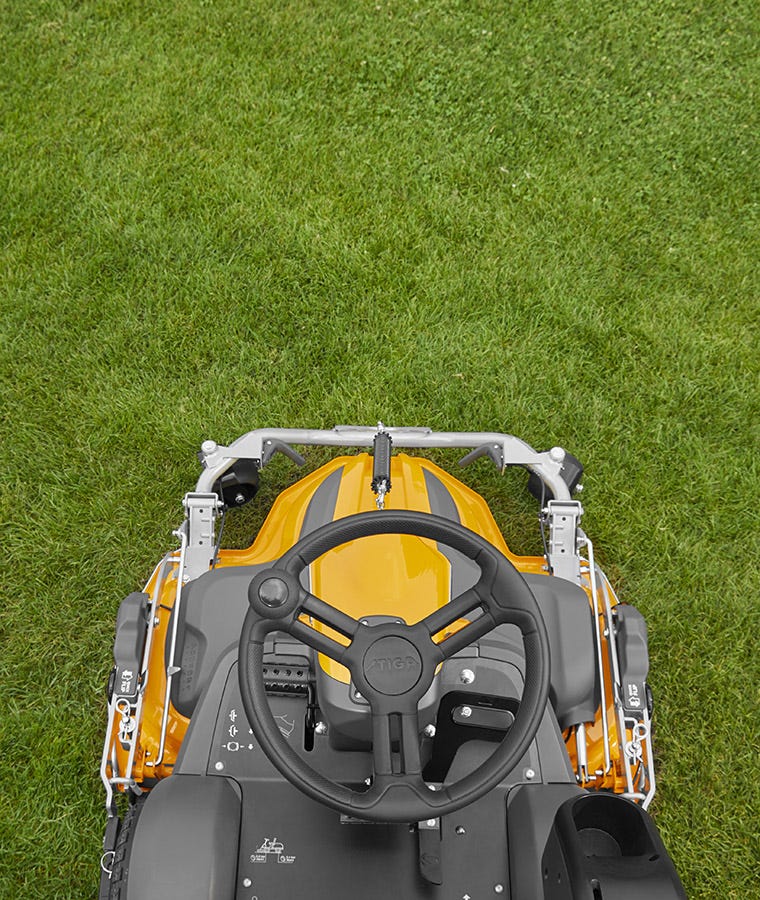 Great visibility
With a cutting deck positioned in the front, you will always have full control of what you are doing.. And the same great visibility also applies to all original, front-mounted STIGA accessories, to be used during the rest of the year.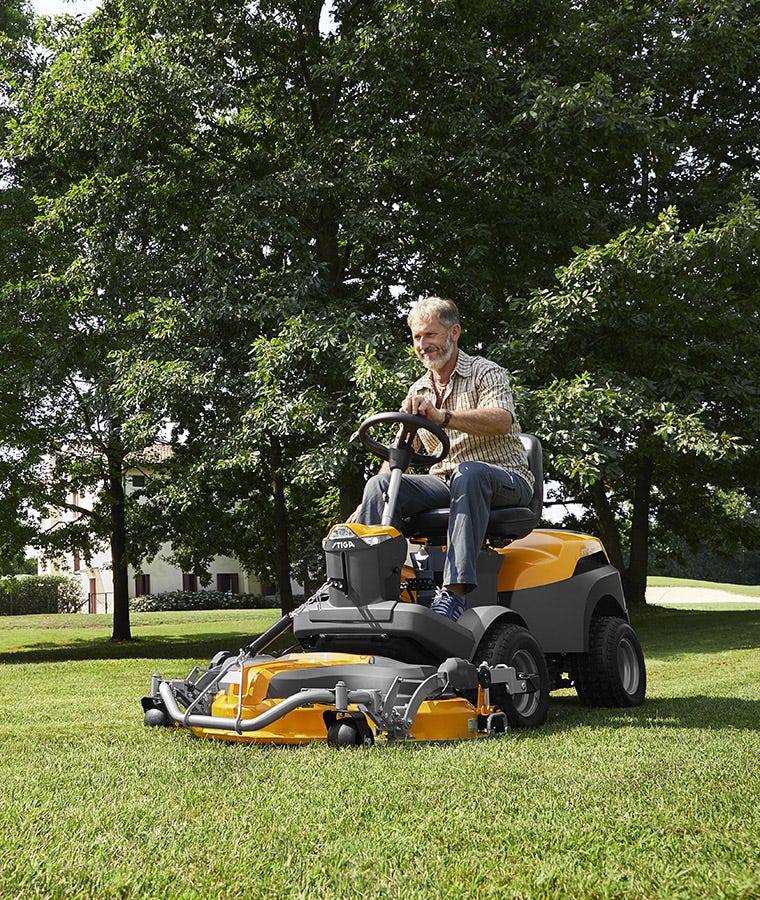 Perfect cutting results
We have put all of our experience in lawn mowing into the STIGA mulching technology, to make sure that the Park delivers best-in-class cutting results and a perfect finish. The STIGA Park is equipped with our patented Multiclip technology, which cuts the grass clippings into small pieces falling back into the lawn, giving it all needed nutrients – making your garden healthier and lusher.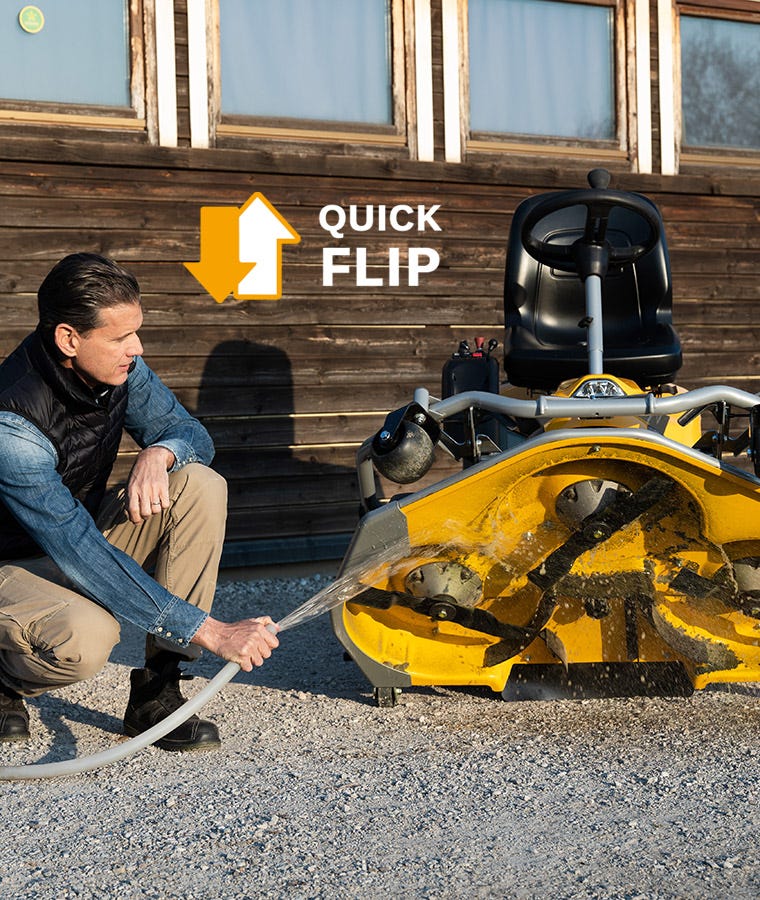 Quick Flip system
Cleaning the cutting deck or checking it out could never be easier: with just one hand and in less than 10 seconds, you can raise the cutting deck and get easy access for cleaning and maintenance. And when you're finished, just pull the knob and flip it down...and you are ready to start cutting again!
STIGA App
Thanks to the dedicated STIGA app, you can visualize all working sessions with one tap.
Exploit the full potential of predictive maintenance, find mowing tips, get in direct touch with your local dealer… and much more.
Install STIGA App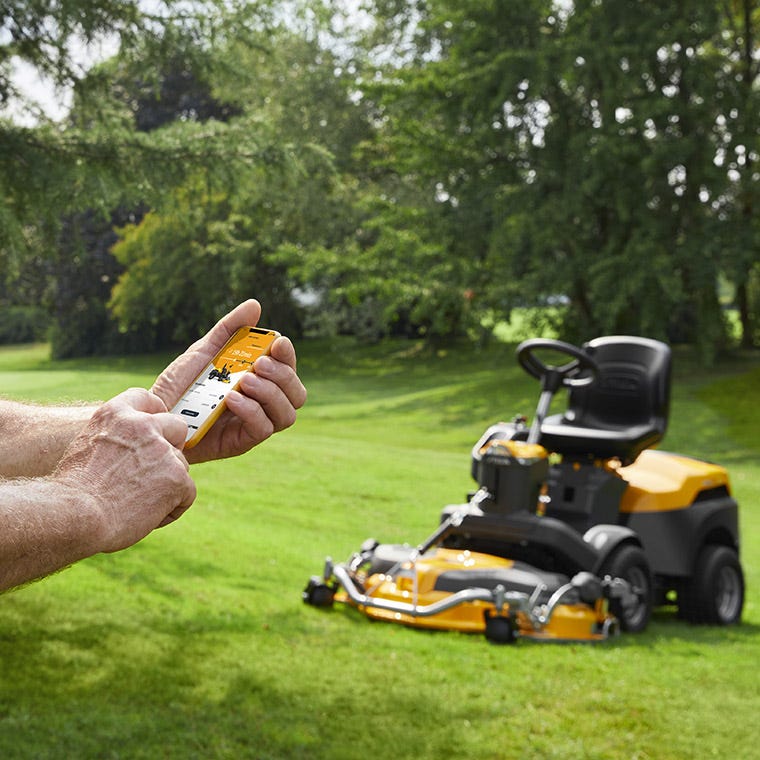 Redesigning an icon
The new Park has been fully redesigned, not for the sake of design, but to further improve and increase functionality.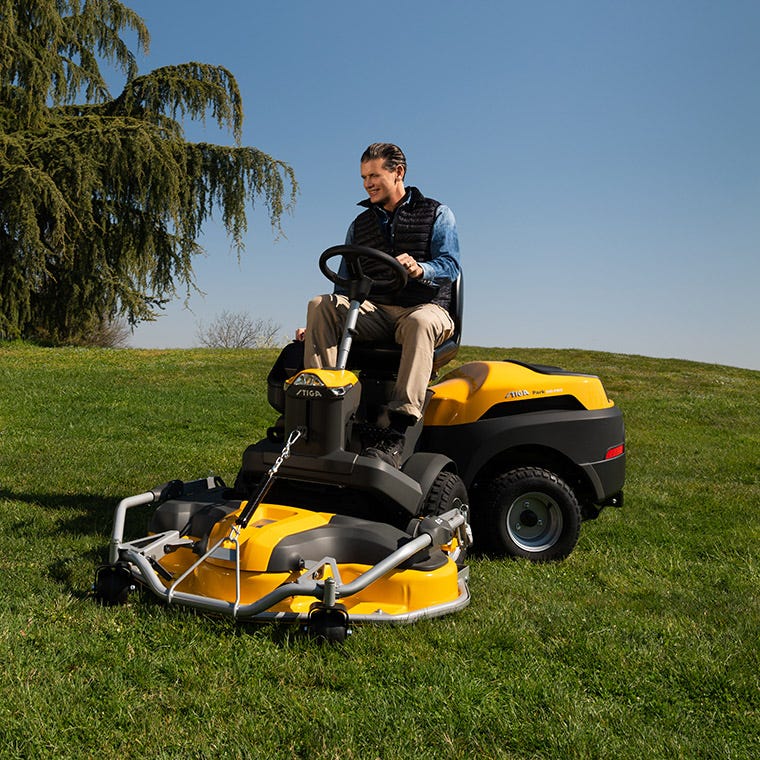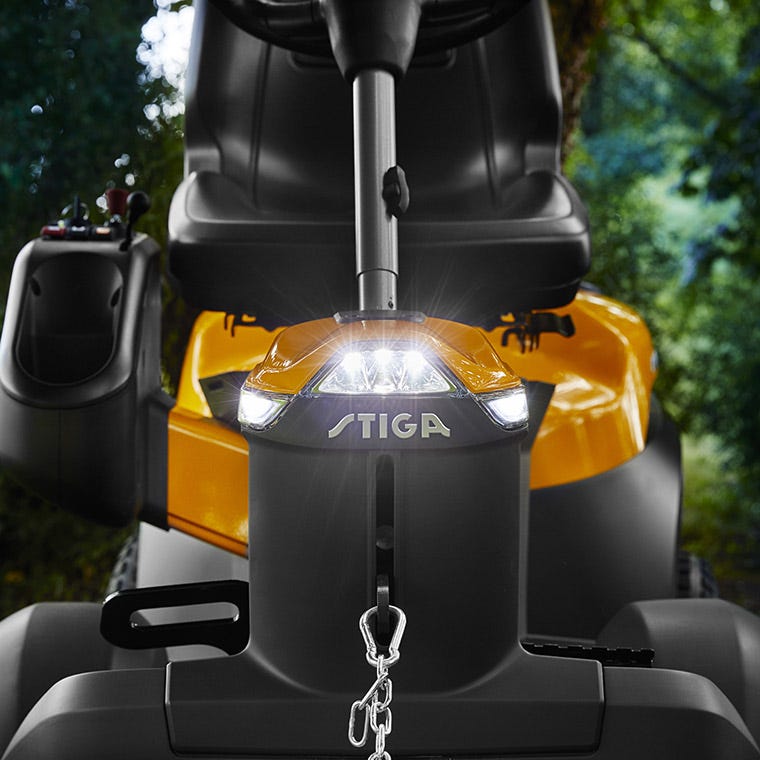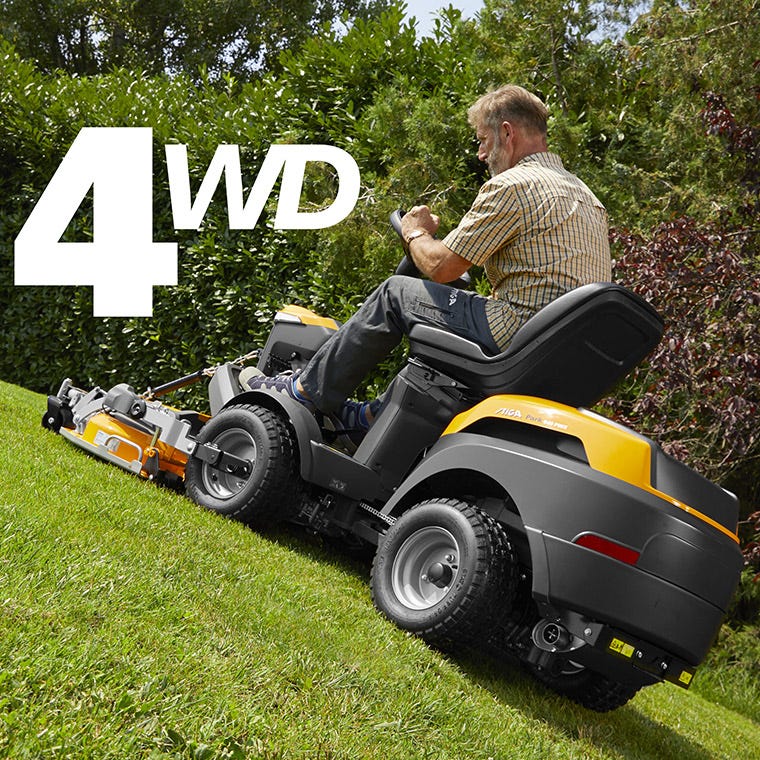 Improved traction on slopes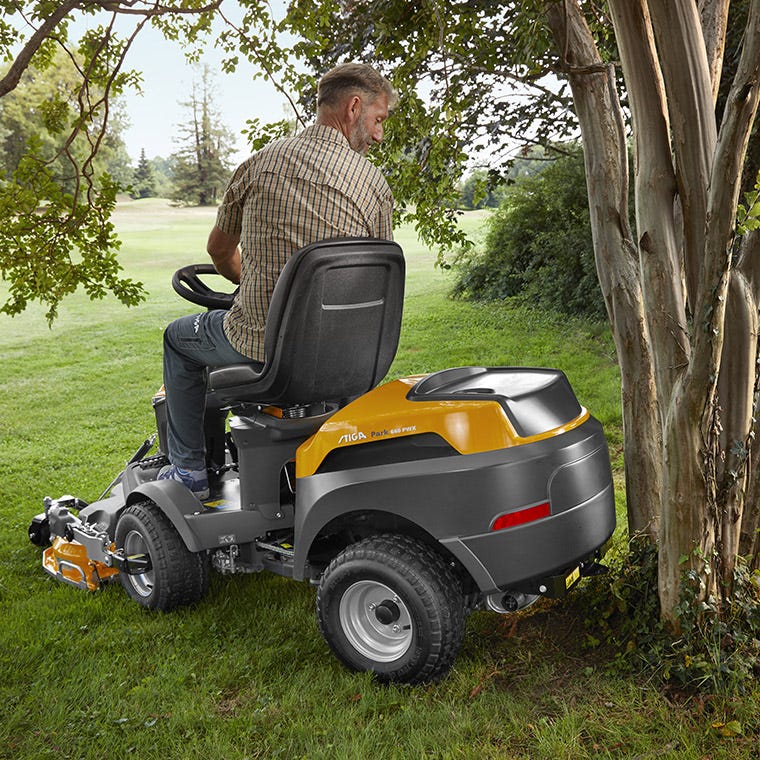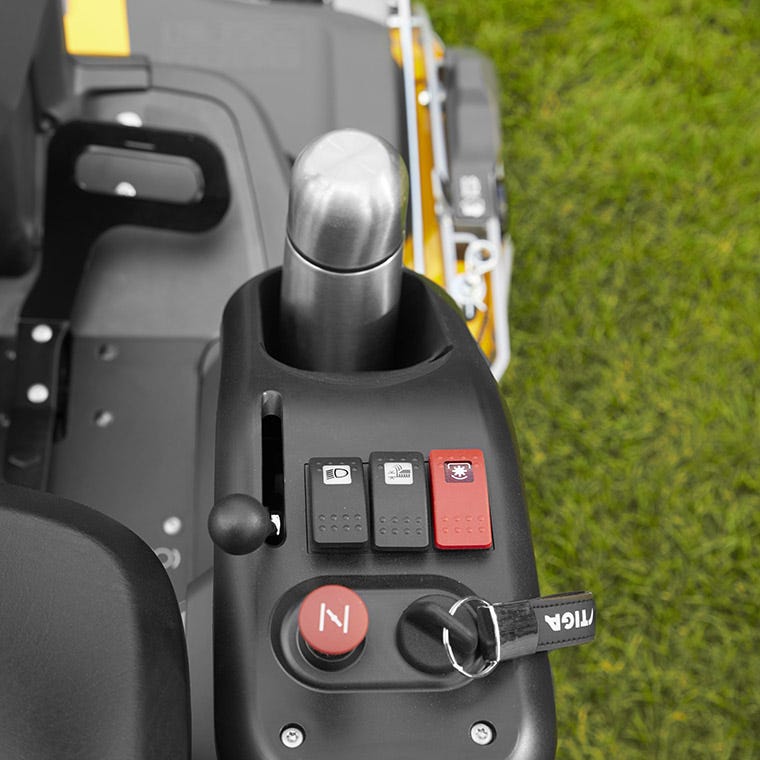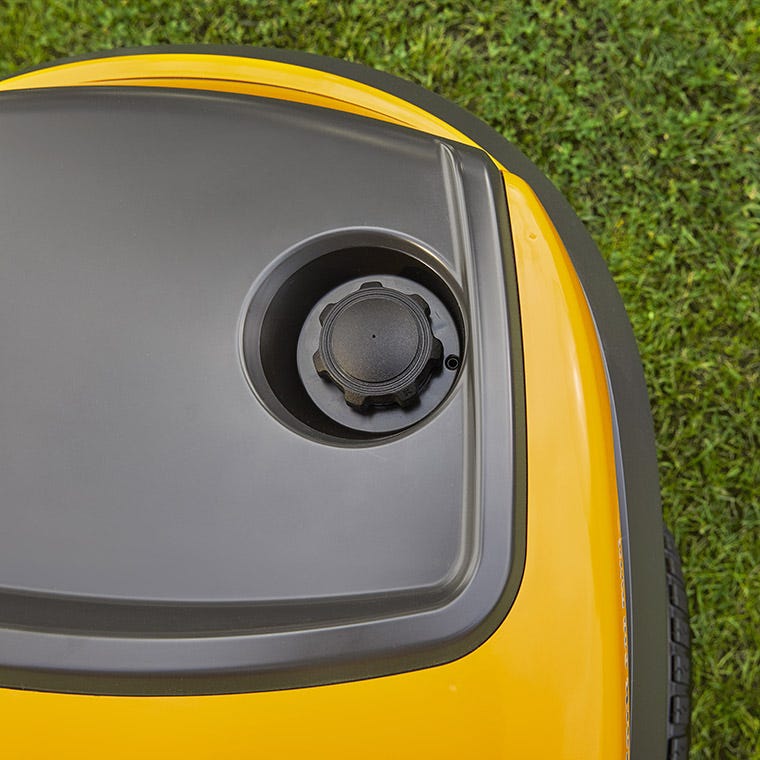 Discover all STIGA Park available models
Make your front mower a 4-seasons machine with STIGA Park accessories