20V ESSENTIAL cordless range
Smartened. Makes job easy, does them right.
The power to drive lawn mowers. The intelligence to tune the power in all ESSENTIAL cordless garden tools.
Smart.
The brains and the brawn.
Stiga's smart 20V battery does the thinking for you.
No other battery works like STIGA E-POWER. It's been designed specifically to work with garden tools and machinery. Powerful enough to drive lawn mowers – but thanks to the smart microchip – clever enough to recognise the STIGA ESSENTIAL tool it's in.
So whatever the job, the battery automatically adjusts the power output to maximise both run time and performance.
Making your gardening jobs easier. And doing them better.
DESIGNED, DEVELOPED AND PRODUCED BY STIGA
AVAILABLE IN TWO DIFFERENT CAPACITIES, 2 AND 4 AH
BATTERY MANAGEMENT MICROCHIP OPTIMISES THE PERFORMANCE OF THE BATTERY TO EACH TOOL
SMALL ENOUGH TO HANDLE POWER EASILY, BIG ENOUGH TO ENSURE MAXIMUM PERFORMANCE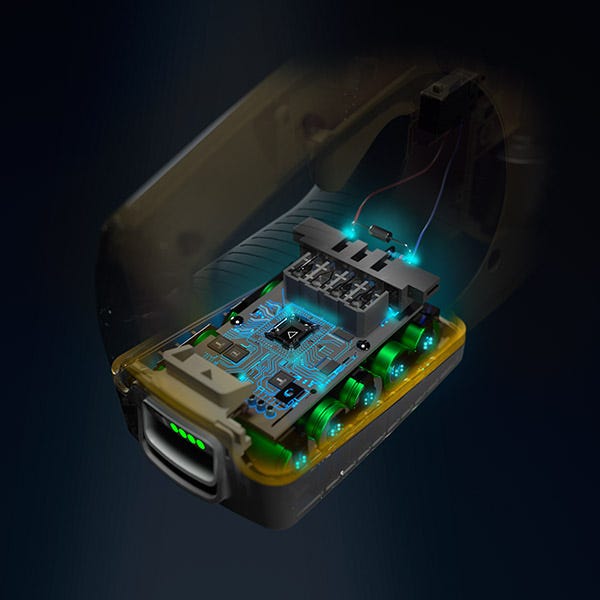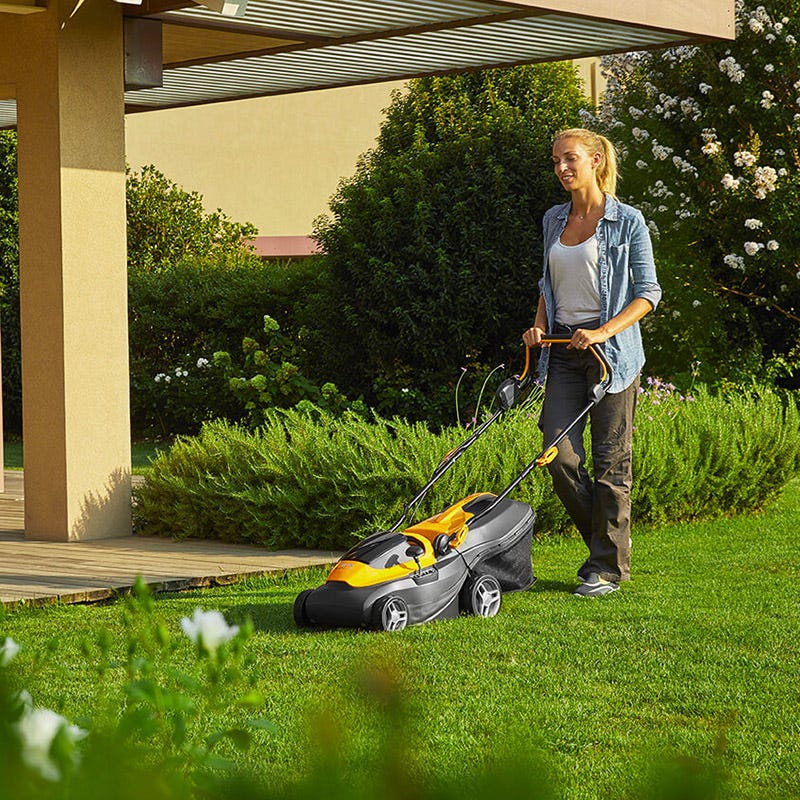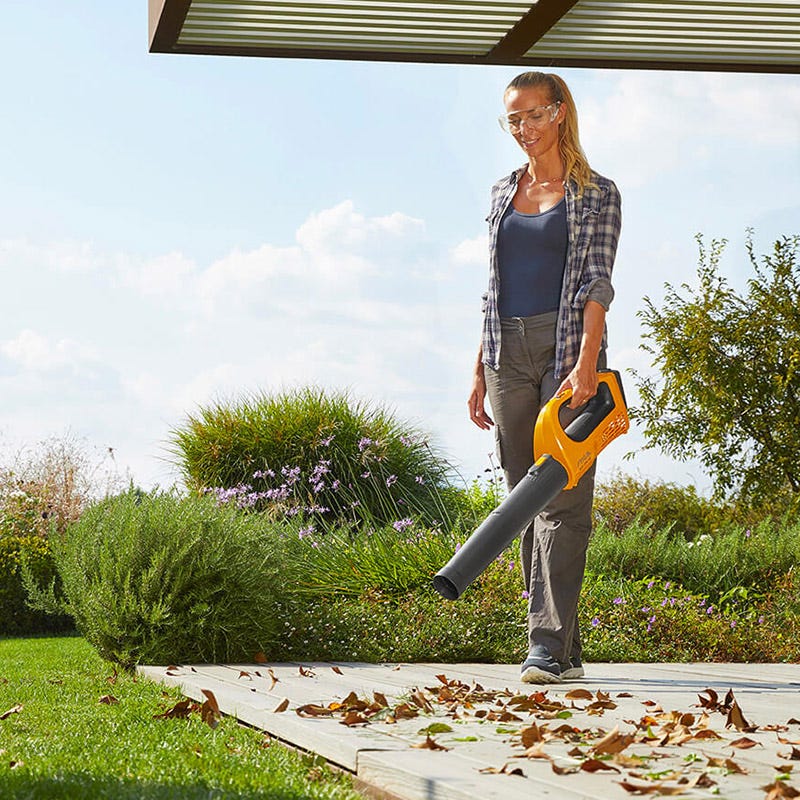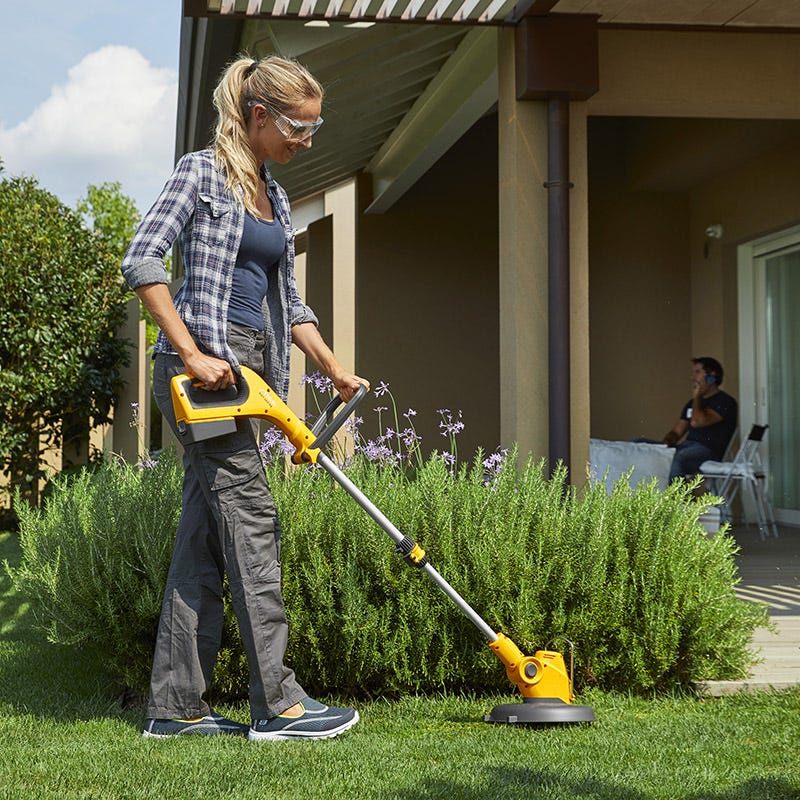 ESSENTIAL cordless lawn mowers. Mowing made simple
Light and easy to handle. Simple functions, giving precise results.
ESSENTIAL cordless lawn mowers. Mowing made simple
Light and easy to handle. Simple functions, giving precise results.
Cordless lawn mower
Lightweight and agile, this compact, easy-to-use lawn mower is ideal for everyday mowing in small- to medium-sized gardens.
Two batteries highest cutting power
Mows 250m² in 15 minutes
Easy access cut height adjustment
Brushless motor for a longer life
Uncompromising STIGA quality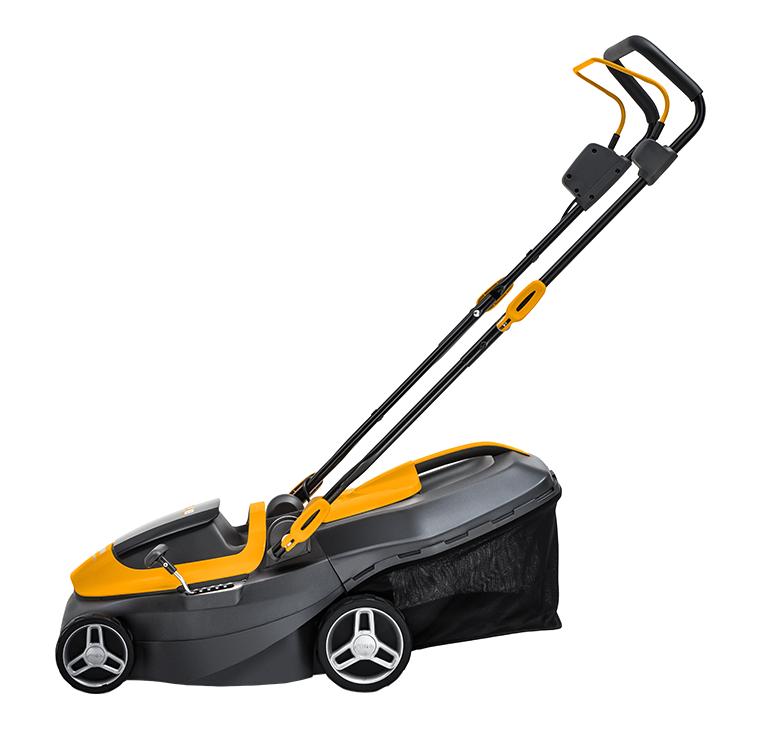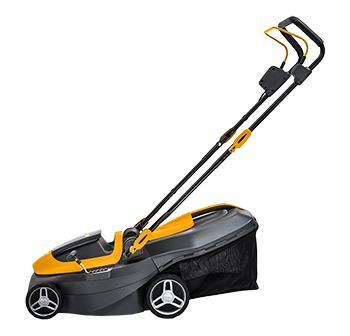 ESSENTIAL cordless garden tools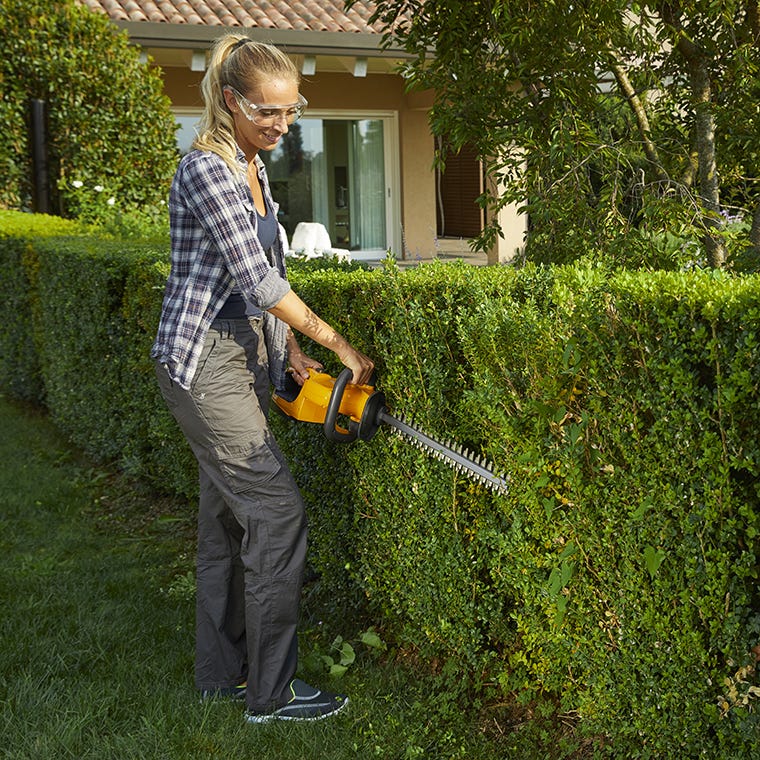 Hedge Trimmer
SHT 100 AE
Experience powerful precision with a hardened steel blade that cuts through bushes and branches with ease. 40 minutes of continuous cordless cutting and double switch operation for safety.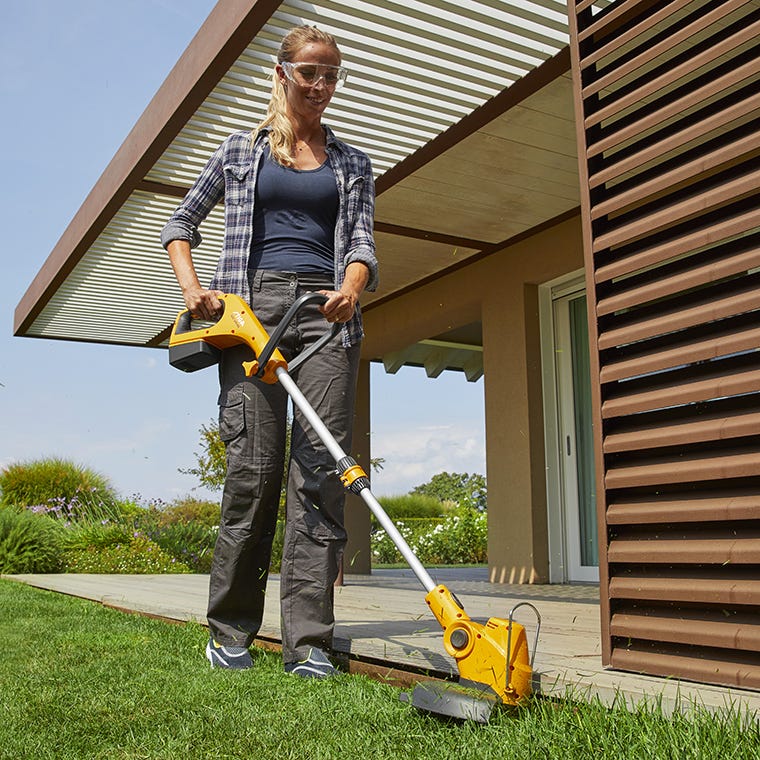 Lawn Trimmer
SGT 100 AE
Move between trimming or edging with just one click. Enjoy 20 minutes of powerful cordless action with an adjustable telescopic shaft to match your size and reach.
Blower
SAB 100 AE
Much quieter than a standard leaf blower. This lightweight tool makes clearing away debris a breeze. Variable speed settings and a powerful motor generates airflow of 32m/s.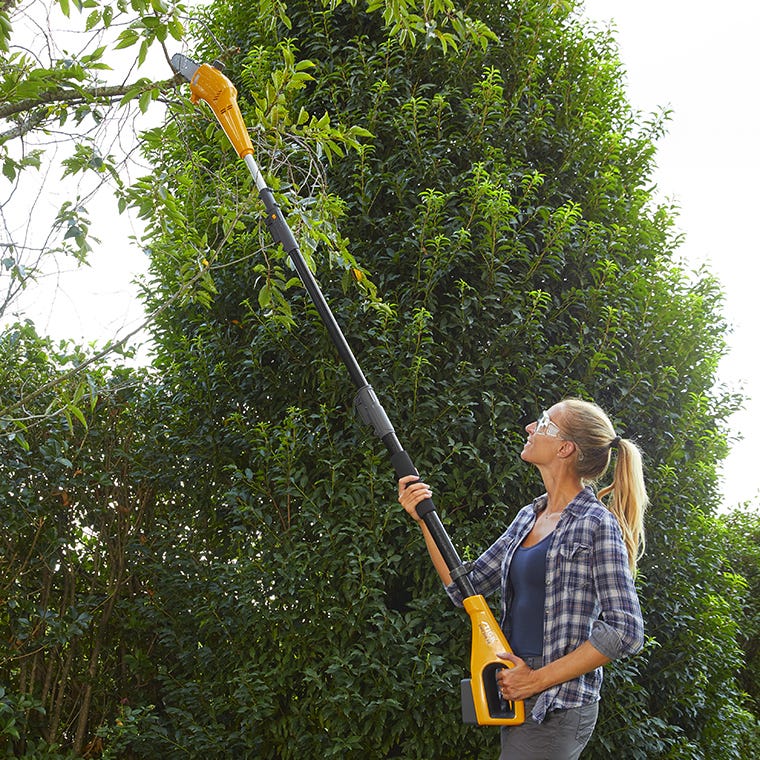 Multi-tool
SMT 100 AE
Simply select your attachment, extend the telescopic shaft, and enjoy 70 minutes of comfortable cutting and 20 minutes of powerful pruning – all while standing safely on the ground.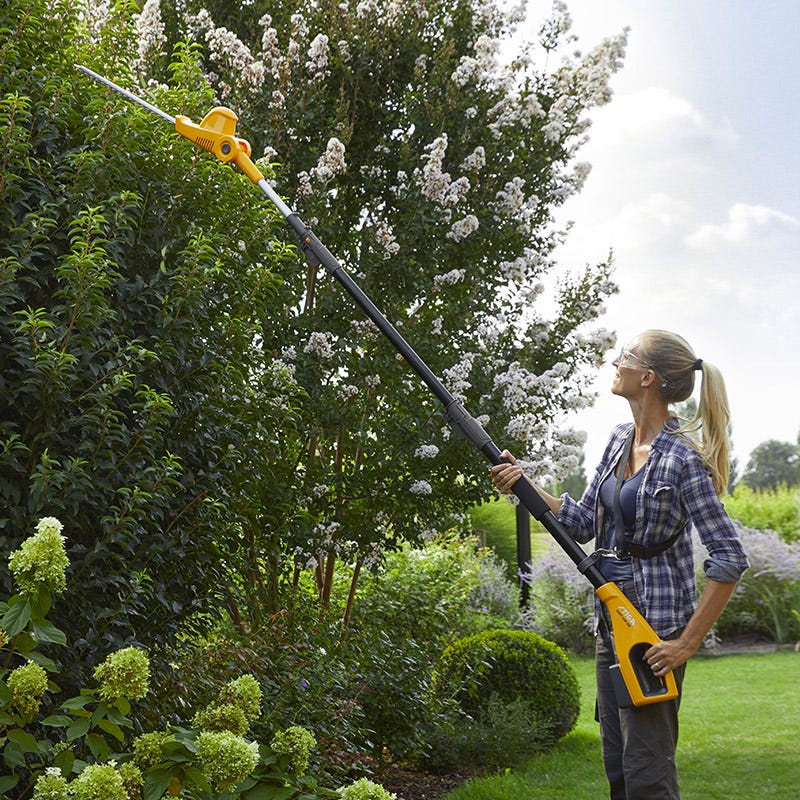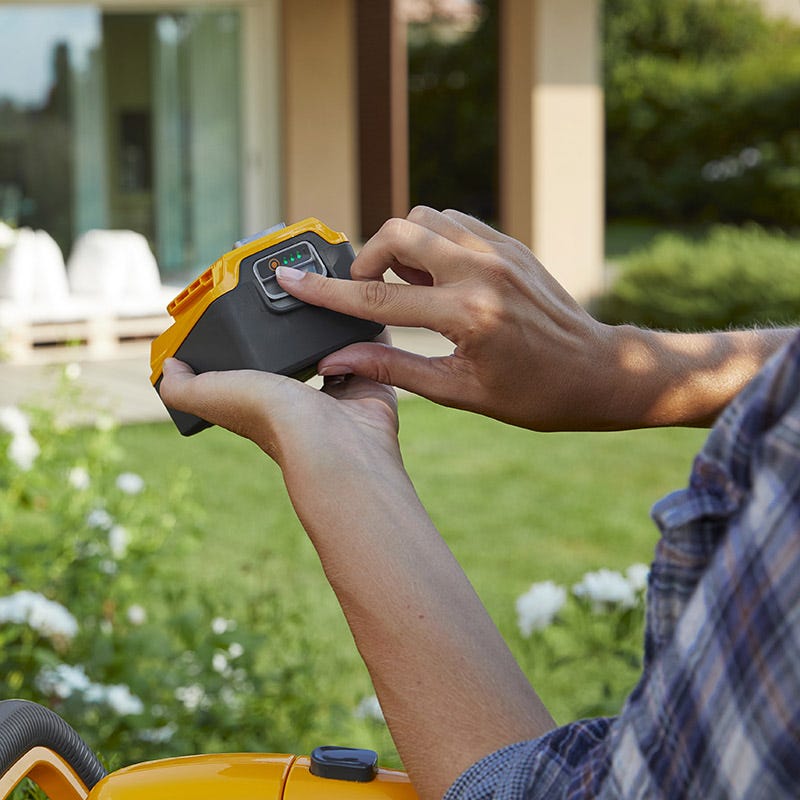 Choose your ESSENTIAL cordless garden tool
STIGA E-POWER BATTERIES
Engineered for real-life working conditions, not just to pass a lab test.
Our battery capacity stays strong enough to power STIGA machines – for many years to come.
Go BATTERY