Free White Glove delivery

Free delivery: the product will be assembled and prepared by a local STIGA authorised dealer.
A 48 cm self-propelled cordless lawn mower, equipped with two Lithium-ion batteries and offering four cutting-options: collection; mulching; rear-discharge; side-discharge. STIGA Combi 50 SQ DAE features a capacious 70-litre grassbag with a handy 'collector full' indicator. Suitable for gardens up tp 650 m2. BATTERIES AND CHARGER NOT INCLUDED
cordless engine with two 500 Series System synchronized batteries
Digital display with electronic speed variator with Eco-mode
Centrally-adjusted cutting height
Digi-handlebar with cam locks and soft grip
4 cutting modes available: collecting, mulching, rear- or side-discharge
Compatible with 500 Series System lineup
Product details and specs
The environmentally-friendly STIGA Combi 50 SQ DAE is powered by a 48 V next-generation 500 Series System synchronized battery system that ensures quiet, emission-free operation with minimal maintenance requirements. The high-performance 4Ah batteries work in synch, balancing the different charges for greater independence and extended run-times. The Combi 50 SQ DAE has a 48cm cutting-width, 70-litre grass-collector and variable-speed self-propulsion; a combination that makes it suitable for larger-scale domestic use.
A 'bag full' indicator lets you know when it's time for an emptying stop; while single-lever cutting-height adjustment makes it quick and easy to select from the five positions provided (25-65 mm).
In addition to collection, the Combi 50 SQ DAE can also be set-up to rear-discharge, side-discharge or mulch clippings, with the latter option turning them into an effective organic fertilizer. Also featured is a folding soft-grip handlebar with a 1.54" LCD display that shows battery charge-level and Eco-Mode status. The batteries and charger are compatible with all STIGA 500 Series System machines. The maximum working area can vary depending on the capacity of the battery.
BATTERIES AND CHARGER NOT INCLUDED

Built today for tomorrow, this model comes with a minimum 2-year Warranty.

Delivery Information: This lawn mower is available for next day delivery or you may wish to choose from our premium White Glove delivery service. This service will involve your local authorised STIGA dealer preparing the machine with a thorough pre-delivery inspection and delivering it ready to use at a time convenient to you. They will also demonstrate its safety features and how to use the machine.

Please allow up to 7 working days if you choose our White Glove delivery option, however, if your local dealer has the machine in stock then delivery would normally be much sooner. This premium delivery service is available free of charge with this machine.
The most powerful and durable products with customised performance and a plethero of functions and accessories - you don't need to be a professional, these products will make you an Expert.
Durable tools
Superior power output

Perfect for the more intense working environment

Customise performance

Fast responsive control
What's in the box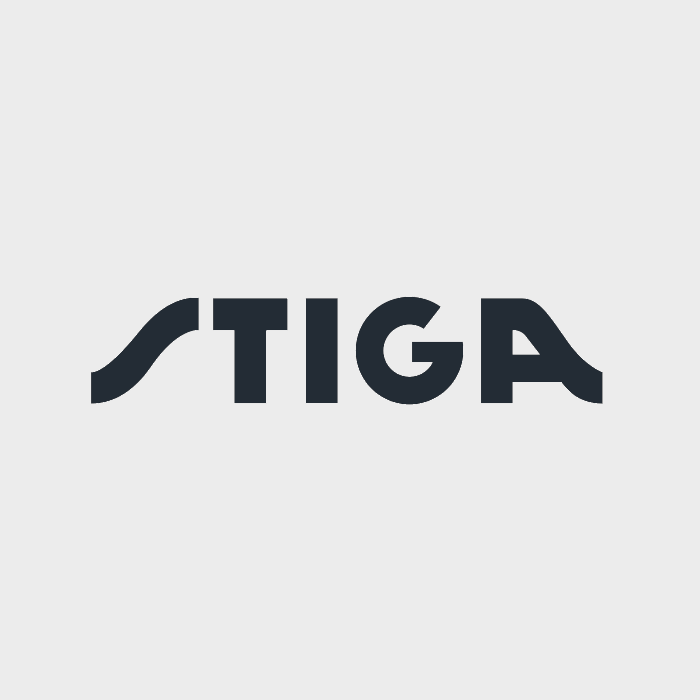 COMBI 50 SQ DAE
Cordless lawn mower
lensGrass bag
lensMulching plug
lensSide deflector
Technical specs
Power source
Lithium-ion battery
Maximum working area
650 m²
Cutting method
Collecting, Mulching, Side discharge, Rear discharge
Deck material
Galvanized steel
Cutting height adjustment
Centralized
Cutting height positions
5 positions
Cutting height range
25 - 65 mm
Speed variator
Yes electronic
Handlebar type
Digi-handlebar 25 mm with cam locks + soft grip
Wheels
180/240 mm grooved wheels on ball bearings with soft tread
Collector type
Hybrid with warn
Vibration level hand (m/s2)
< 2.5
Guaranteed sound power level (LwA) - dB(A)
96
Measured sound power level dB(A)
93.69
Measured sound pressure level at operator ear dB(A)
84.1
Support
The Eco Mode function, easily activated by a button near the display on the handle, reduces the engine's number of rotations per minute. When the grass is not especially high, and so maximum net power output is not required, Eco Mode saves battery power and guarantees maximum battery life.
Is the product already assembled in the box?
The product is almost fully assembled when you open the box. The main parts have been put together and the remaining elements are easy to assemble. Follow the directions in the instruction manual to ensure the grass cutter is assembled correctly.
How should the grass cutter be cleaned after use?
We recommend cleaning the grass cutter in the normal way after each use. We suggest that any residual grass or top soil is removed using the special STIGA scraper.
How do I use the safety key? Where can I find it?
The safety key, which can be found inside the battery compartment, comes with the grass cutter. The key is required to turn on the grass cutter and must be removed after use for safety reasons.
What cutting deck height is recommended for the mulching function?
The mulching system allows you to cut the grass into fine pieces, which remain on the lawn, restore nutrients and support growth.
To use this function, turn off the engine, remove the bag, insert the mulching plug provided and set the chassis height so that the grass will be cut to a length that does not exceed a third of the total grass height of the lawn.
Can the grass cutter run on battery power as well as with a power cable?
The grass cutter can run on battery power, but only using a compatible battery or batteries.