Free White Glove delivery

Free delivery: the product will be assembled and prepared by a local STIGA authorised dealer.
The e-Ride C500 combines the quiet fuel-free convenience of a battery riding lawn mower with the power of a petrol tractor. It's driven by a commanding 48V 40Ah premium brand (Li-Ion) battery cells– developed and tested by STIGA in Italy – letting you cover up to 4000sqm in up to 60 minutes. And it features must-haves like a dashboard, eco mode, cruise control, and LED headlights for mowing in poor light. The e-Ride C500 also comes complete with a spacious 240l grass collector, plus a mulching kit if you'd prefer to spread fine cuttings over your lawn, and a dedicated App.
Battery powered petrol-free and stress-free riding mower
Cutting-edge and feature-packed – quick start, eco mode, cruise control, LED headlights and more
240l grass collector and mulching plug
Powerful 1.2kW transaxle motor, and two cutting blade motors totalling 3kW
84cm cutting width, adjustable to 7 different heights
48V 40Ah battery included – standard charger included, fast charger available as optional accessory
Product details and specs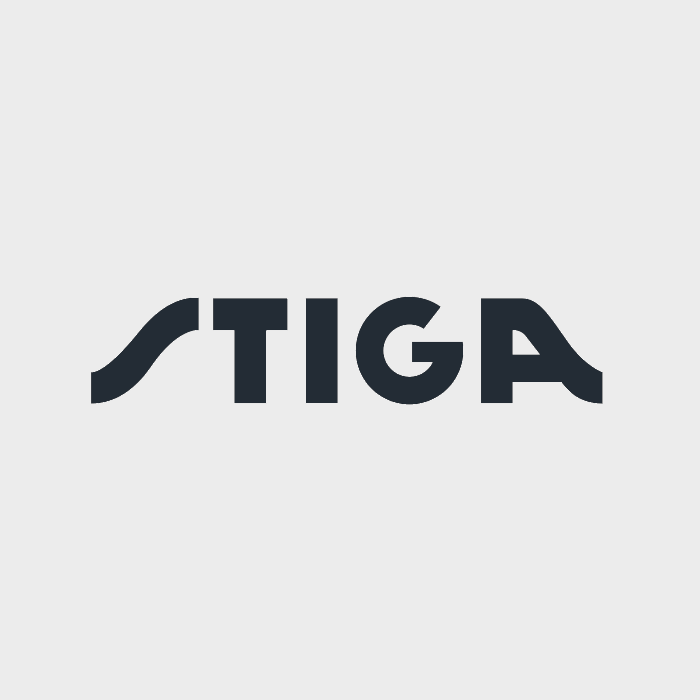 The e-Ride C500's impressive 48V 40Ah battery delivers enough power to mow up to 4000sqm in around 60 minutes, and on just one charge. And because it's battery powered, you'll experience less noise, fewer vibrations and none of the emissions of a petrol tractor mower. A powerful 1.2kW transaxle motor lets you reach speeds up to 9km/h, while two cutting blade motors totalling 3kW are free from belts, pulleys and expensive maintenance. Just sit down, switch on, and away you go.

Thanks to a Bluetooth module, the machine can easily connect to the STIGA App on your phone, which can both work as a dashboard and give you at-a-glance information on your mowing session, and it also features readouts on previous sessions, CO2 saved, maintenance activities, smart charge fucntion. Through the app you can also contact your local dealer directly, for quicker assistance. An eco mode saves energy, reducing blade rotations in light cutting conditions, while its LED headlights make for safe mowing even in poor light. The machine's substantial 240l grass collector also means fewer journeys to your garden bin. And thanks to an ample 84cm cutting width, adjustable to 7 heights between 25 to 80mm, you'll complete every job quickly.

Built today for tomorrow, this model comes with a minimum 3-year Warranty. (T&C's Apply)

Delivery Information: This garden tractor will be delivered by our premium White Glove delivery service. Your local STIGA authorised dealer will prepare the machine with a thorough pre-delivery inspection and deliver it ready to use at a time convenient to you. They will also demonstrate its safety features and how to use the machine.

Please allow up to 7 working days for delivery, however, if your local dealer has the machine in stock then delivery would normally be much sooner.
This premium delivery service is available free of charge with this machine.
A step up for the larger garden or just a simple upgrade of your garden tools to take on multiple gardening tasks and activities.
Robust tools

Bigger jobs

Prolonged sessions

Diversified work
Technology
e-Ride electric PWT
Developed and designed by STIGA for the e-Ride, the electric powertrain boasts a 1.2kW transaxle motor. Zip smoothly around your garden at a maximum 9.5km/h. The two blade motors give 3kW of consistent power – without any belts or pulleys to maintain.
(e-Ride STIGA VMS)
The smart brain in e-Ride is the STIGA Vehicle Management System. Safety signals and user interface information it receives 'instruct' the traction and motors. So if the battery runs low, the blades switch off, leaving you enough power to get back.
STIGA advanced connectivity
Save energy and money with programmable charging sessions. Schedule in maintenance tasks. Contact your STIGA dealer. Records mowing times. The STIGA app turns your phone into a virtual dashboard for easy control of your e-Ride C500 or S500.
Why mulching?
Mulching spreads finely chopped grass over your lawn that decomposes returning valuable nutrients into the soil -think of it as a natural, invisible eco-fertilizer that protects against drought. Mulching your lawn is also much quicker - eliminating the need to stop multiple times to empty the grass collector, typically saving 30% of your time. All-round 'win-win'.
Technical specs
Power source
Lithium-ion battery
Lithium battery nominal energy
2000 Wh
Charging system
External charger
Temperature control
Yes - temperature sensors
Minimum uncut radius
80 cm
Cutting height adjustment
Manual with lever
Cutting height positions
7 positions
Cutting height range
25 - 80 mm
Additional cutting method
Rear discharge, Multiclip mulching
Blade engagement type
Electric
Transmission method
Pedal-operated
Transmission type
Electric
Steering wheel
STIGA ergonomic with soft grip
Front wheel size
15x6.00-6
Safety system
Seat with Safety Contact Breaker
Battery charger
Single standard
Trailer hitch kit
Not applicable
Max vibration on steering wheels (m/s2)
< 2.5
Measured sound pressure level at operator ear dB(A)
85.1
Measured sound power level dB(A)
99.74
Max vibration on driver's seat (m/s2)
< 2.5
Guaranteed sound power level (LwA) - dB(A)
100