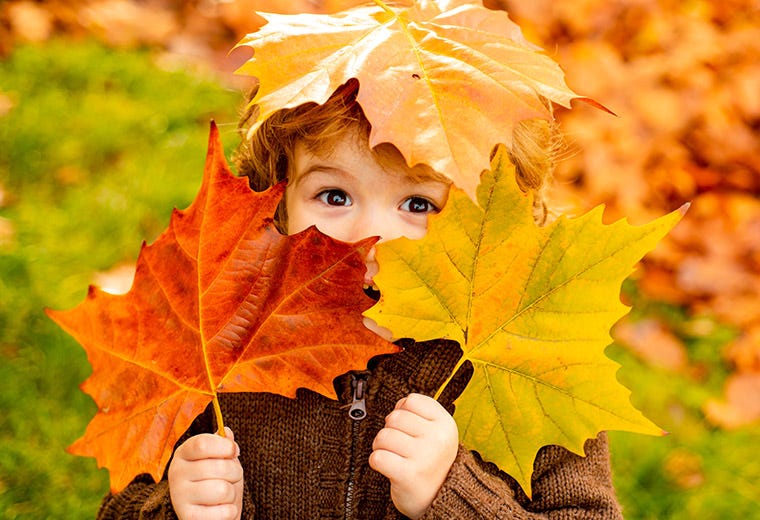 It may seem like everything is dying away in autumn – but by taking action now, you can keep your plants flourishing all year long. Bring your garden back to life with STIGA.
No time like the present
As your summer garden enjoys one final flourish, now is the perfect time to sow seeds for an early flowering display next year. Plant summer annuals while the soil is still warm, especially hardy plants like cornflowers, marigold, love-in-a-mist and poppies. Remember to avoid planting bulbs when the ground is particularly soggy – check the forecast and wait for a dry spell.
Autumn is also a great time to plant hardy greens like spring cabbages, broad beans, spinach and peas. So while you're busy gathering this year's bounty, don't forget to start sowing vegetables for an early harvest next year (and don't forget to aerate the soil before!).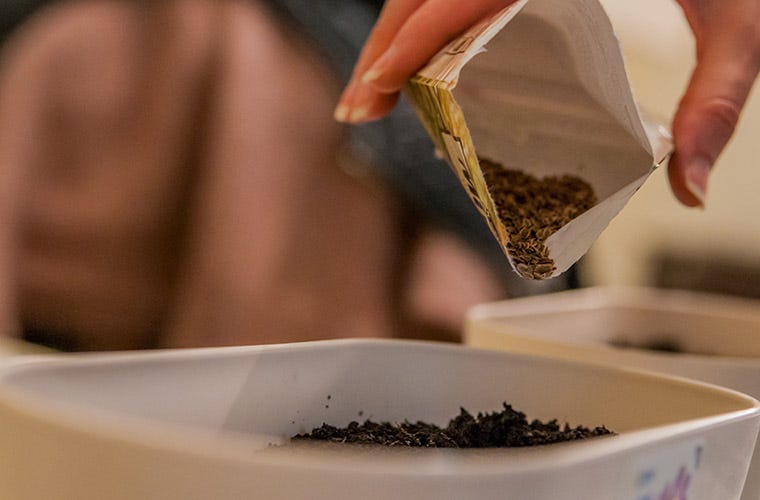 All the leaves are brown and the sky is grey
Gold, orange, brown… Autumn leaves may look pretty, but they can cause problems for your garden if not cleared away. Fallen leaves prevent sunlight from reaching your lawn, meaning the grass can't produce energy to store in the roots during winter. Furthermore, wet leaves create a damp environment that could lead to mould growth and fungal infections.
Ensure your lawn continues to thrive in the cooler autumn days with a STIGA blower. Powerful, lightweight and long-lasting, STIGA cordless blowers make removing wet and dry leaves a breeze.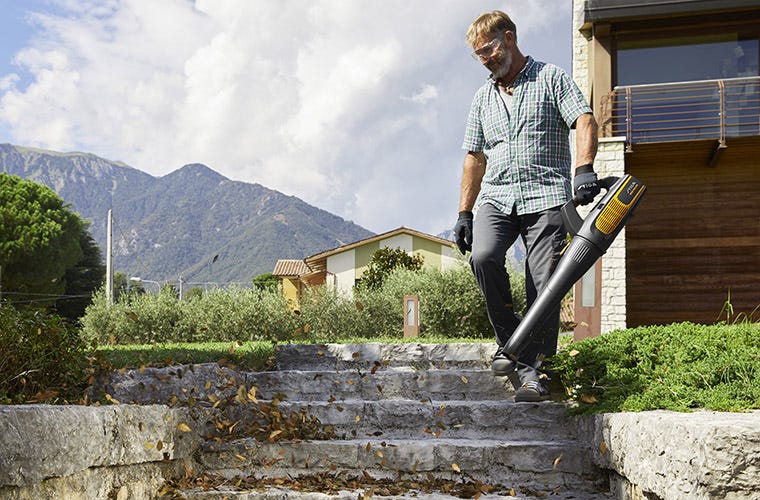 Meanwhile, STIGA push and petrol-powered sweepers are ideal for cleaning hard outdoor surfaces like driveways, patios and terraces.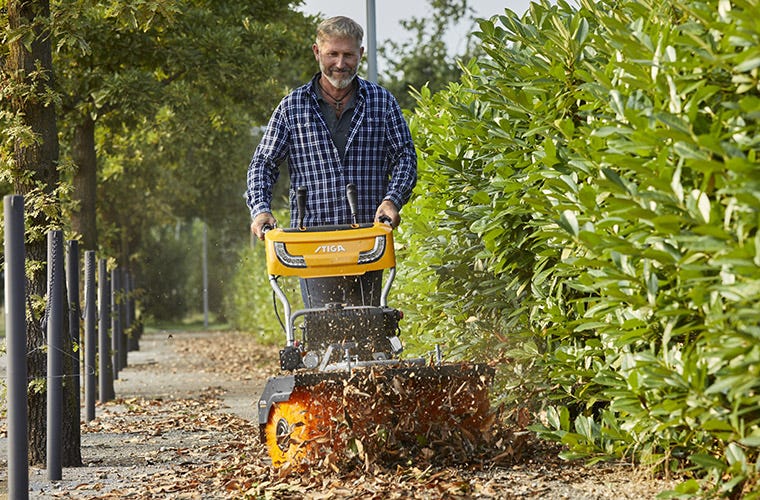 Fallen leaves still contain some useful nutrients. So rather than just throwing them all away, collect the leaves using a STIGA front mower – simply mount the grass and leaf collector to the back of the mower. Store the collected leaves in a chicken-wire cage or bin bags to make a nutritious compost.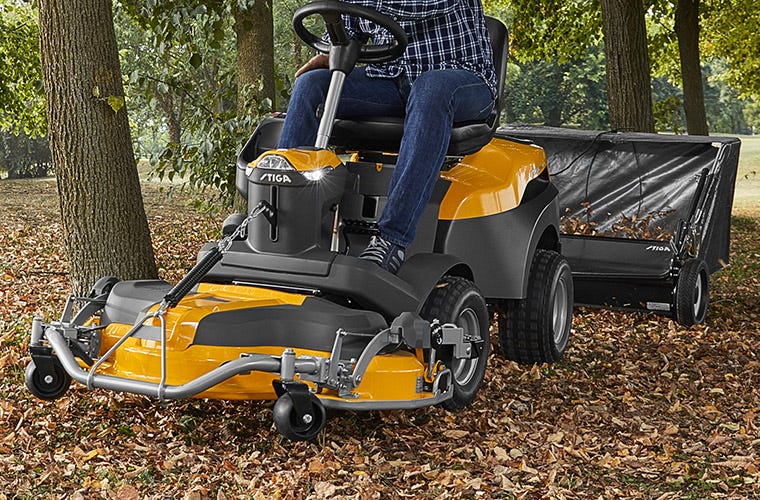 Winter is coming
Treat your lawn to some autumn lawn feed – this will give the grass time to absorb the nutrients before the frost settles in. This is also a good opportunity to scarify your lawn. Light becomes scarce around now, so it's important to let as much light and air reach the roots as possible, before the nights really start drawing in.
Remember to insulate your border plants and shrubs using mulch or bark – this will help keep the roots healthy during the winter months and stop the weeds taking over.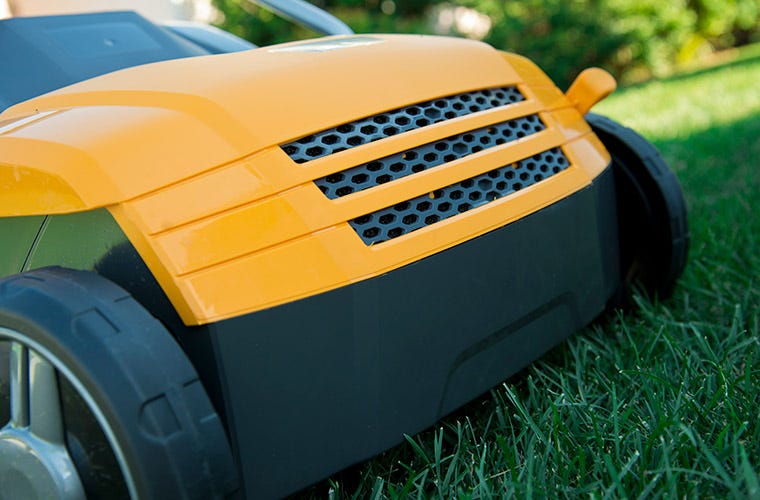 It's not all doom and gloom
As the days grow darker, there are still plenty of ways to bring colour to your garden. Start by sowing winter-flowering plants like cyclamen, hellebores and winter clematis. Evergreens provide a wash of green, while dogwood brightens any garden with its fiery orange stems. Plant hardy greens like kale, pak choi, lamb's lettuce and mustard now, ready to harvest in winter.
Attract birds by putting out sunflower hearts or apple slices, and a small tray of water. By supplying food now, birds will know where to visit over winter – a great way to bring some cheer and chirps into your garden.