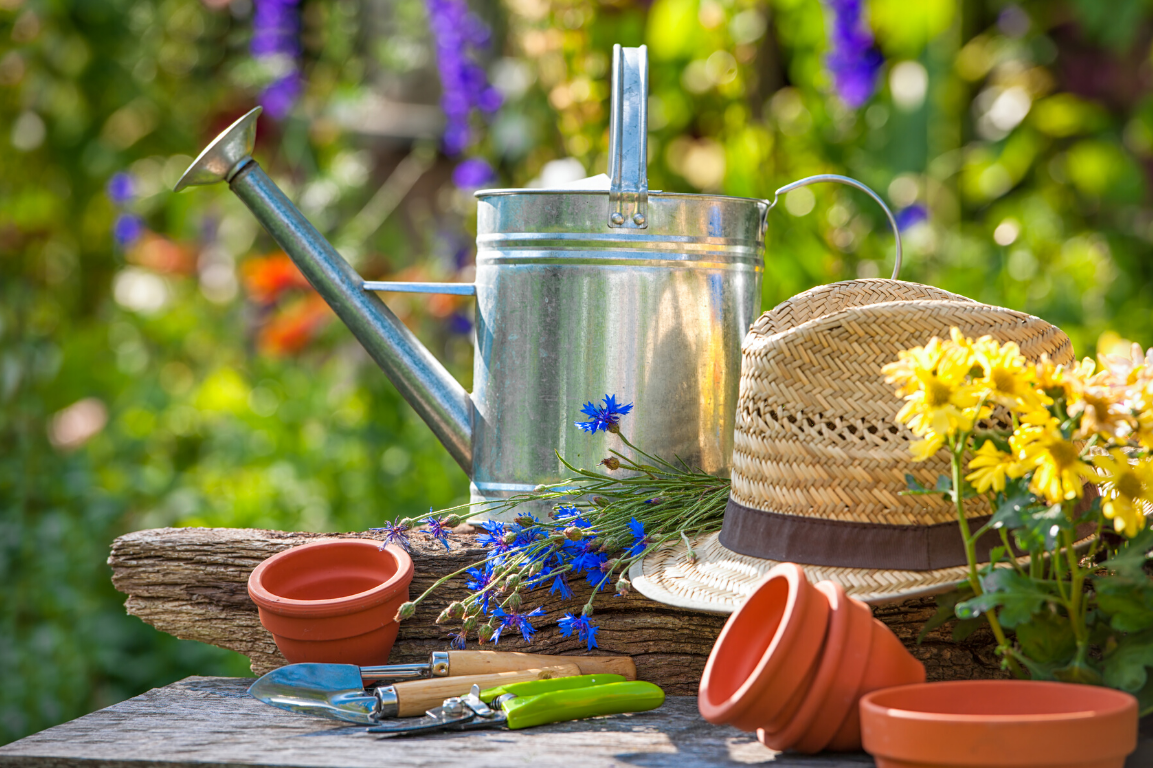 A beautiful garden means a beautiful home: no further explanation needed. If we imagine our current home or our dream home, we bet it would be a large and clean house, surrounded by a smooth lawn.
Therefore gardening and landscaping are two powerful instruments to improve the appearance of a house, and both are equally used. But what is the difference between them?
Gardening: a holistic approach for green caring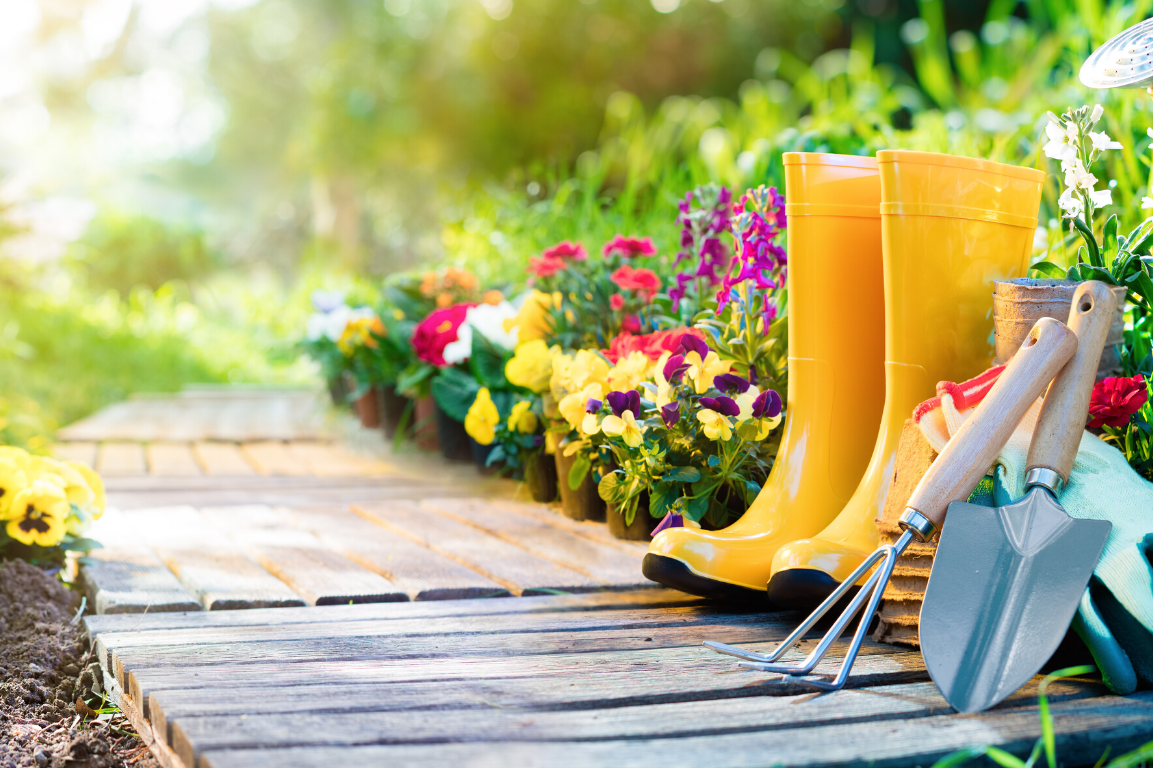 Gardening is about very different activities: lawn care, planting, growing vegetables, and many more! There are many different types of gardens, starting with the size; Gardens can be small or large, flat or sloped, with plenty of trees and bushes or without any. Therefore, a gardener has many tasks to carry out, often starting with proper lawn care and maintenance. Every gardener loves to have a healthy lawn, with a smooth and lush green carpet of grass.
Of course, gardening is also about plants: it's important to grow the right species depending on the location, the weather and the season, to put them in the right position in the garden and – last but not least – to give an artistic touch, choosing the right colours to create your desired result.
Create the garden of your dreams by becoming very knowledgeable, with patience, dedication and… passion!
3 fresh gardening tips
We explained what gardening is about and the kind of expertise that passionate gardeners should develop. What can you do practically with gardening? Here are three gardening tips:
1. Perennial plants
Would you like to have a colourful and joyful garden? Then you should think about choosing perennial plants to plant in it. Perennials have a great gift: they bloom throughout the summer months, year after year. The Climbing Rose, the Columbine and the Peachleaf Bellflower are just a few of them: thanks to their wonderful colors, you can think about the best way to arrange them in your well cared garden.
2. Recycle Grass Clippings
Recycling the organic material in your garden is very important. Cut grass is the most important of them. Leaving the clippings on the lawn after the mowing will add important nutrients to the soil and improve its health. This technique is called mulching, and there are lawn mowers specifically designed for this purpose.
3. Artificial lawn? No, thank you
Some people may be talking about artificial lawns. But are they a good solution for a garden? If you think about a green outdoor view, you instantly want to smell the scent of fresh-cut grass. Furthermore, using artificial turf is damaging to the whole ecosystem, by disrupting natural wildlife. It is far better to have a natural nourished lawn, that insects, birds and animals can peacefully use and benefit from.
Landscaping: the design of beautiful gardens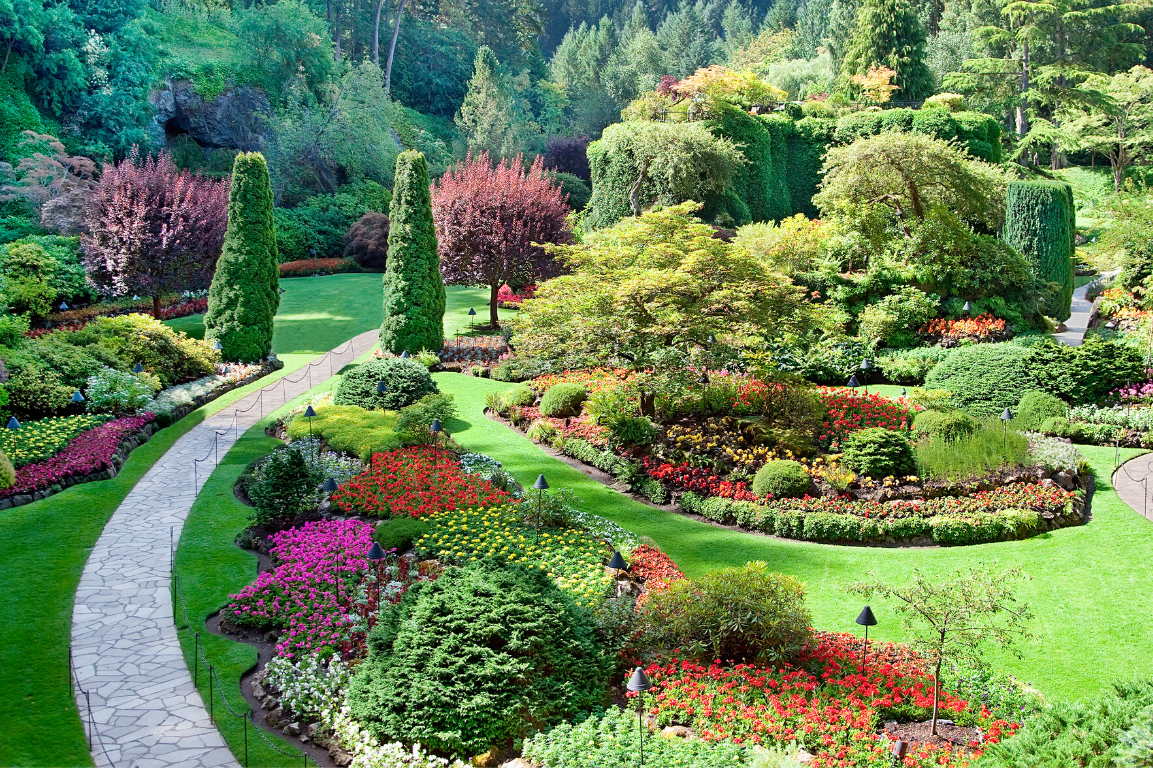 Landscaping is more about designing. Given a specific green space or outdoor area, professional landscapers can imagine the best way to turn it into a beautiful and useful space. They are more likely to visualize how a garden would look by placing some elements like rocks and reflection pools, or pathways, patios and furniture.
A landscaper merges the philosophy of architecture and design and uses it to create the outdoor space, with important extra botanical elements.
Many landscapers may bring features such as large rocks, placing them in the garden in a specific design, maybe with a small path that is surrounded by a specific type of plant which is well integrated.
In the case of sloping terrain, a landscaper may modify the central area to level it or to reduce slopes by adding soil using heavy machinery.
3 inspiring landscaping tips
Where can you start, if you want to change your outdoor space? Here are three inspiring landscaping tips for you:
1. Elevated Steps
Adding elevated steps to the front of your home may change its appearance and increase its aesthetic value. This tip is suitable if your house is in an elevated position. You can choose the right kind of stone based on your style, and frame the steps with luxurious flowers and plants.
2. Stylish backyard
Are you lucky enough to possess a good-sized garden area at the back of your house? You probably have a little shed to store all the useful tools needed to take care of your lawn.
Here's an idea: furnish your garden starting from the shed. Perhaps put tables and chairs to the side of it, and put pots and planters near to the entrance on either side. Your garden maybe your second living room, connected to your not-so-lonely shed.
3. Flowered way home
Why not enjoy the path to your home more? Use pots, a low fence or create flower beds each side of it, and fill with eye-catching flowers. If you love your garden, and you are not afraid of doing a little more to take care of it, this could be a nice choice. There is nothing better than walking the last few steps home surrounded by colour and beautiful scents.
Are you closer to gardening or landscaping? As we stated, while gardening can be more conservative and intrinsically linked to the existing green space, landscaping is about visual design, modifying the soil and the environment according to your needs and desires. Share your experience and tips with us!