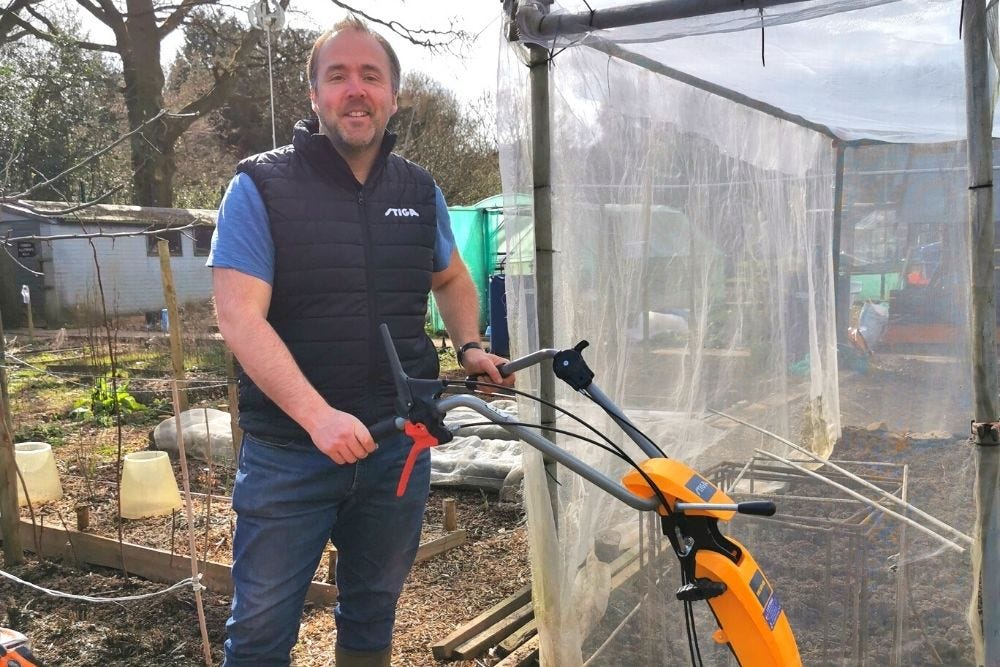 The Tete a Tete Daffodils, Hyacinths and Tulips are all blossoming. Our Garden is full of colour and this will last for a few more weeks.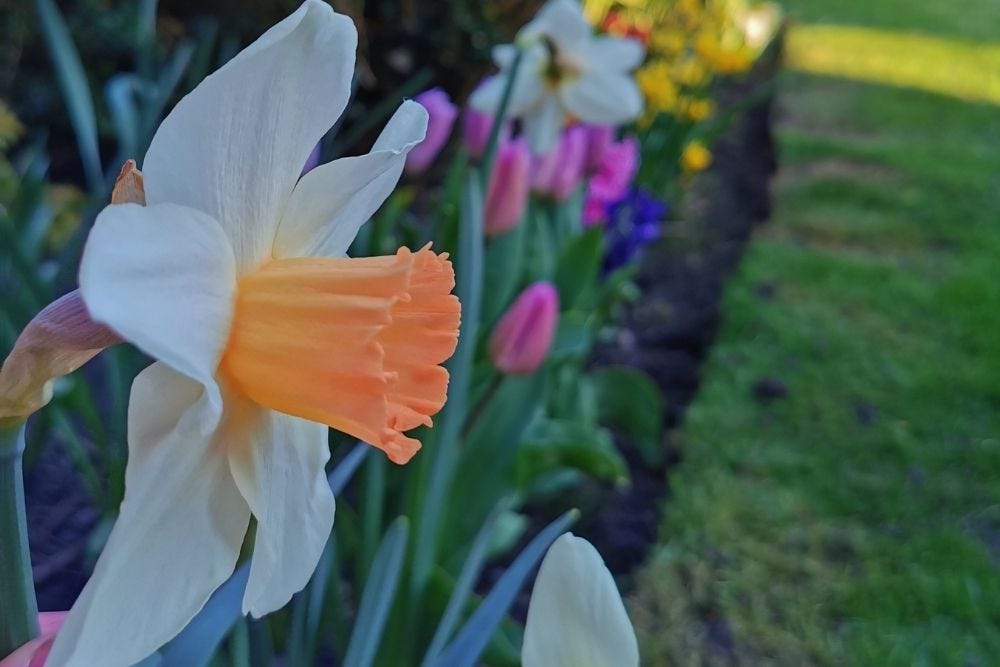 Growing Your Own – Tasks for April
We'll start off the month preparing the ground and allowing the soil to warm up.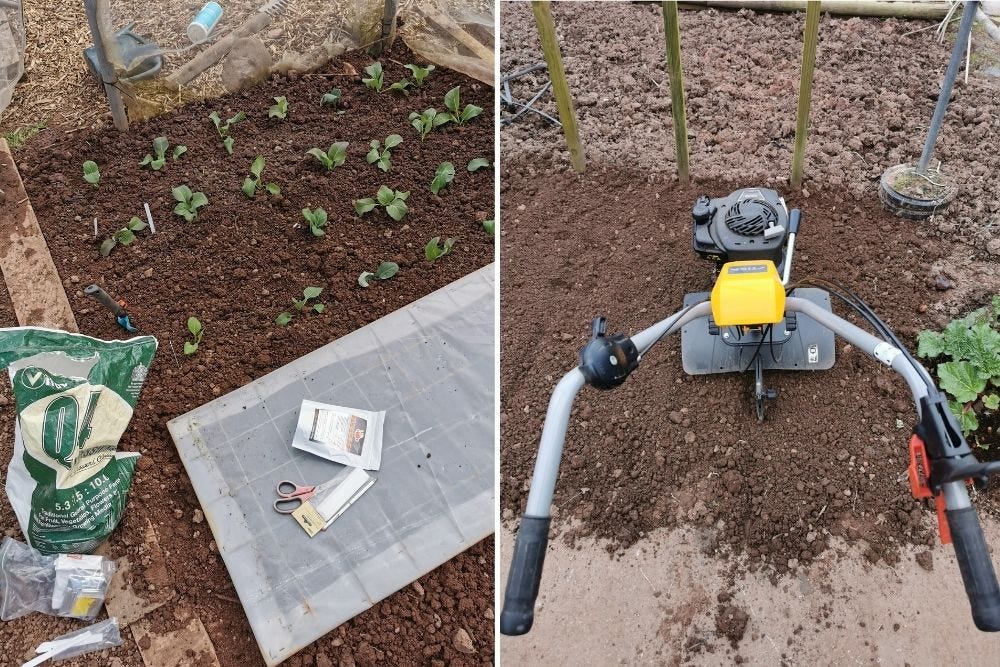 We have recently used the STIGA SRC 550 RB Petrol Rotary Tiller which is lightweight, fits in the back of an average car and is easy to transport back and forth to the allotment or your gardening plot.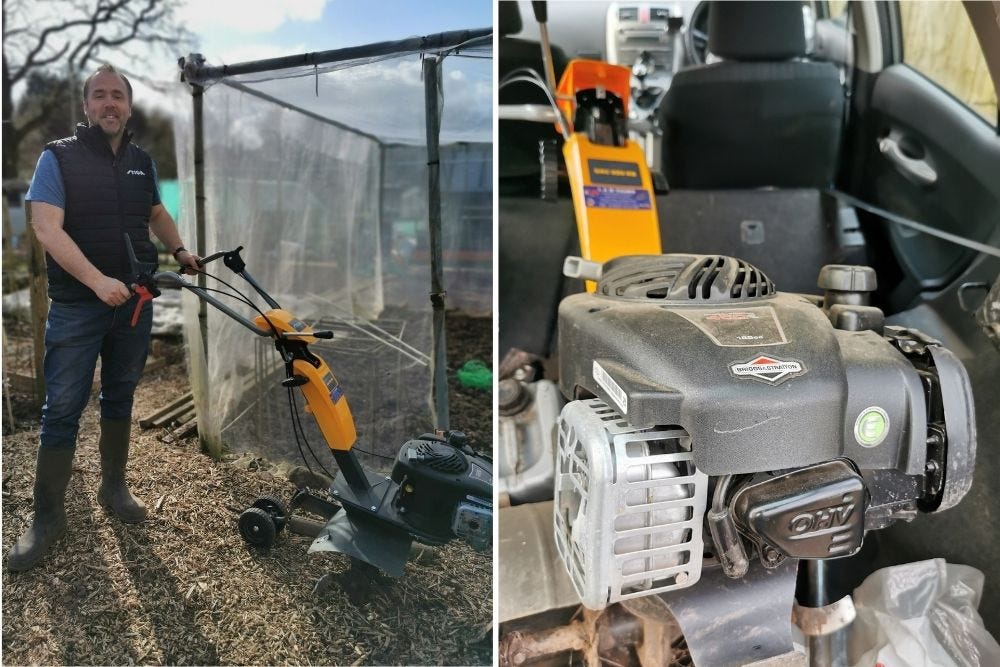 One of the advantages of this machine is that it has reverse gear which allows you to get in and out of the tightest of spots. Last month, I talked about the preparations for the Asparagus raised bed. I've used my self-taught skills, combined with the Rotary Tiller, to prepare the Asparagus bed and we are now waiting on the arrival of the crowns. These crowns should provide a harvest for in excess of 12 years. They need limited maintenance and will provide healthy harvests for years to come.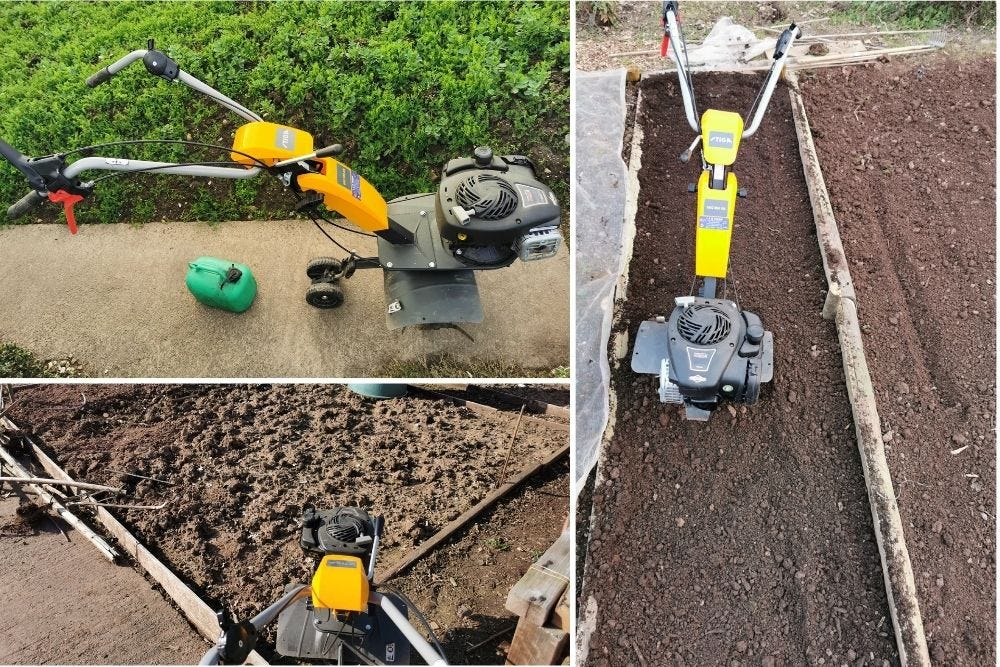 This month we will start off a few rows of Potatoes that we have been chitting, both in the soil and in 45 litre containers. There are three types of potatoes to grow and a number of popular varieties.
First Earlies will crop in 10-12 weeks in around June and July. Try a variety called Rocket and they will provide a bumper harvest.
Second Earlies take around 14 to 16 weeks to mature and are ready, typically in July and August. A popular variety is called Charlotte, and these will make a great addition to your Alfresco dining in the Summer Months.
Maincrop take around 16 to 20 weeks to harvest and are usually harvested between August and October. A great crop to grow is called Sarpo Mira and this is a blight-resistant potato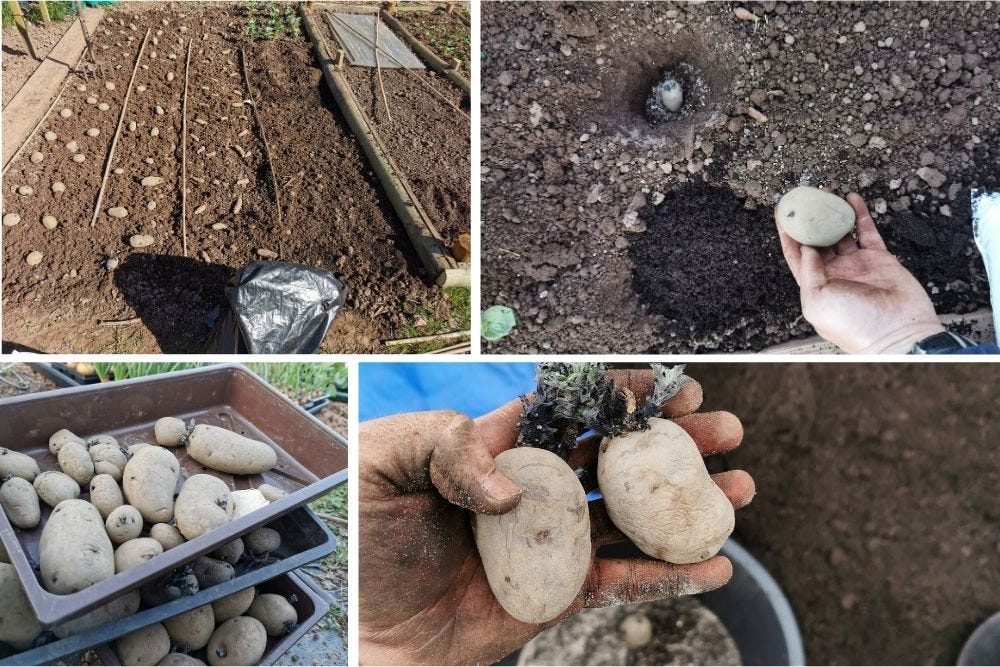 Our Cabbage seedlings sown in March, will be planted out in April. A helpful tip to prevent cabbage root fly (a bug that will attack the roots) is to use a cabbage collar which are generally available from most garden centres. Broadcast an all-round fertiliser such as Vitax Q4 or blood, fish, and Bone around the plants. This will provide nourishment for the plants as they grow.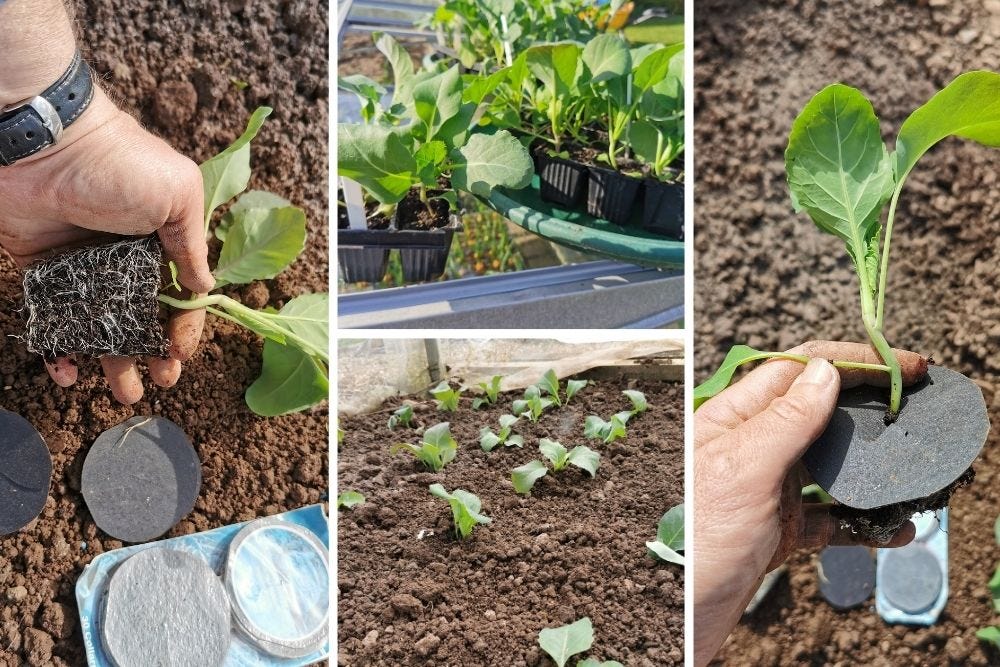 Our Giant Cabbages are growing away inside the Keder Greenhouse and will be hardened off towards the end of April for planting into the soil in early to mid-May. We'll provide an update on these in the May edition. It is important to ventilate greenhouses at this time of year as the delicate seedlings can cook in heated propagators. Keep an eye out for pests and diseases, early prevention is easier than curing an infestation on your plants.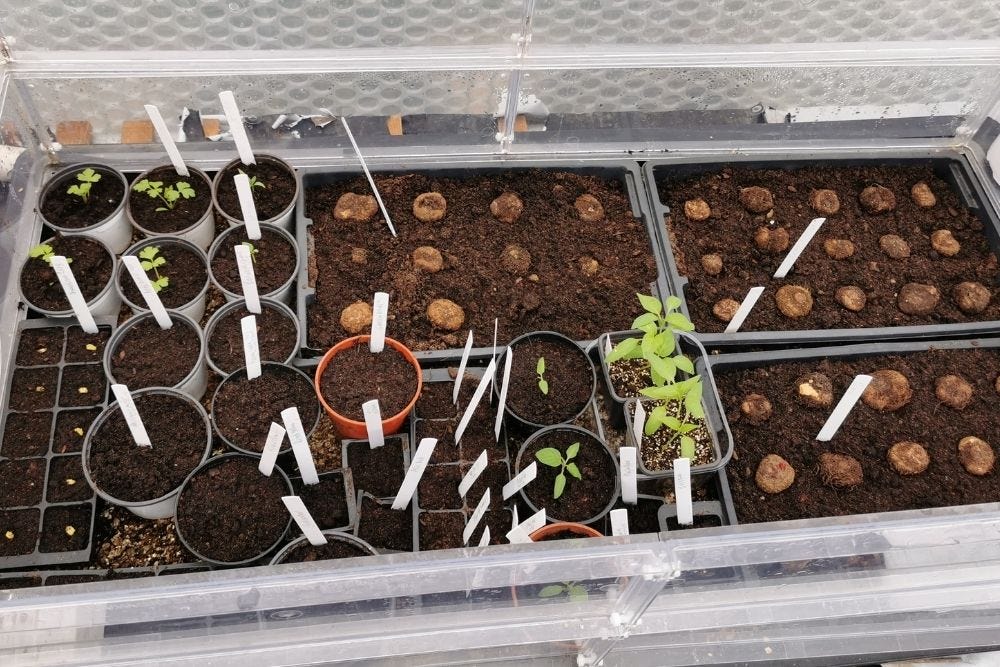 If you are thinking of growing your own carrots, parsnips, and beetroot, you can grow these in containers. Look out for the heavy-duty 30 to 45 litre containers which are made from recycled materials. These will last years. If you are thinking of having a grow, source the containers, add compost, mixed with soil, such as John Innes Number 2 and you can grow your own on your balcony or small backyard garden. If you have an allotment or growing areas in your garden, as we can still see Snow and Frost in April, cover the soil to warm it up and keep it drier, to assist with the speedier germination of seeds. This month, we will plant out our Giant Beetroot inside the larger greenhouse and start to prepare some of the hydroponic equipment for growing a selection of Giant Vegetables.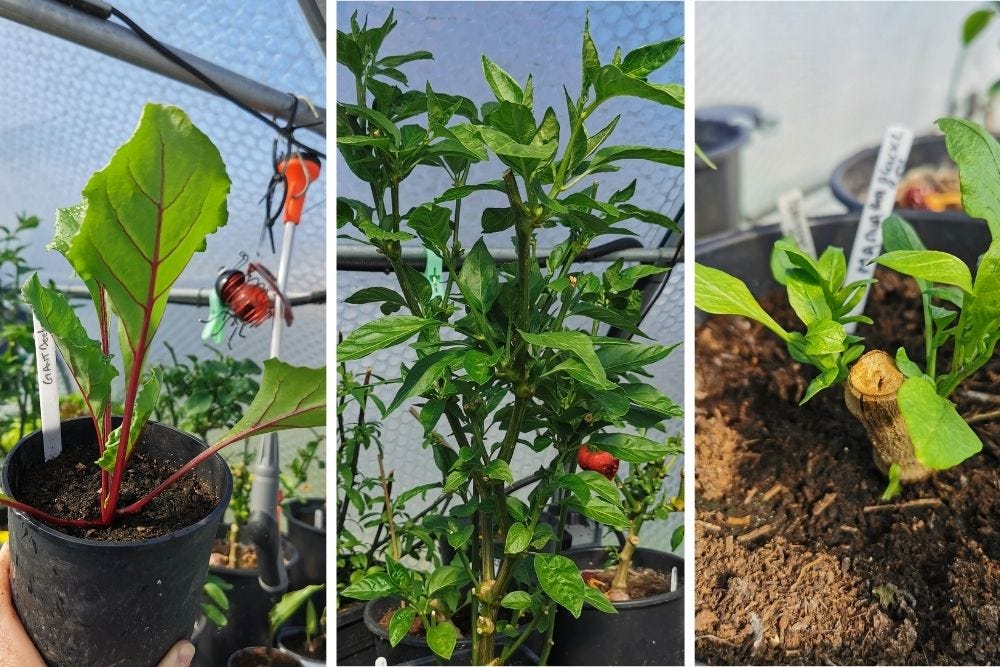 Early April will be the last opportunity to plant Bell Peppers and Chilli Peppers. One thing that we learned from seasoned chilli growers is to trim back the plants from the previous season, keep them in a frost-free area and then they will start to grow and produce leaf growth. This will provide an opportunity to take cuttings as well as grow on the established plants for an earlier and bumper harvest.
The lettuce planted as seed in March have continued to grow and are now almost ready for a small harvest. This variety, called 'Cut and Come again', will keep producing. It is growing in a pot called an AirRap and these pots air prune plant roots, resulting in a larger root mass which in turn will greatly benefit plant growth and overall performance. The lettuce taste great too.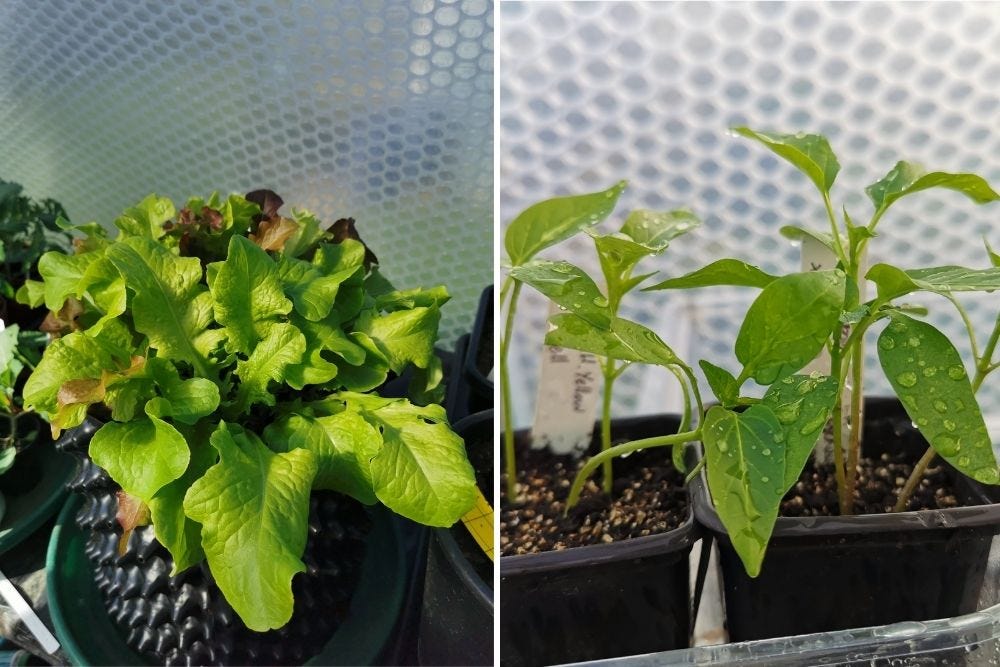 The shallots and onion sets planted out in the modules, will be planted out into the ground in the coming weeks. The ground will be prepared with a base feed and the roots will be sprinkled with an organic rooting inoculant called mycorrgiantveg. These will provide a great harvest over the summer months.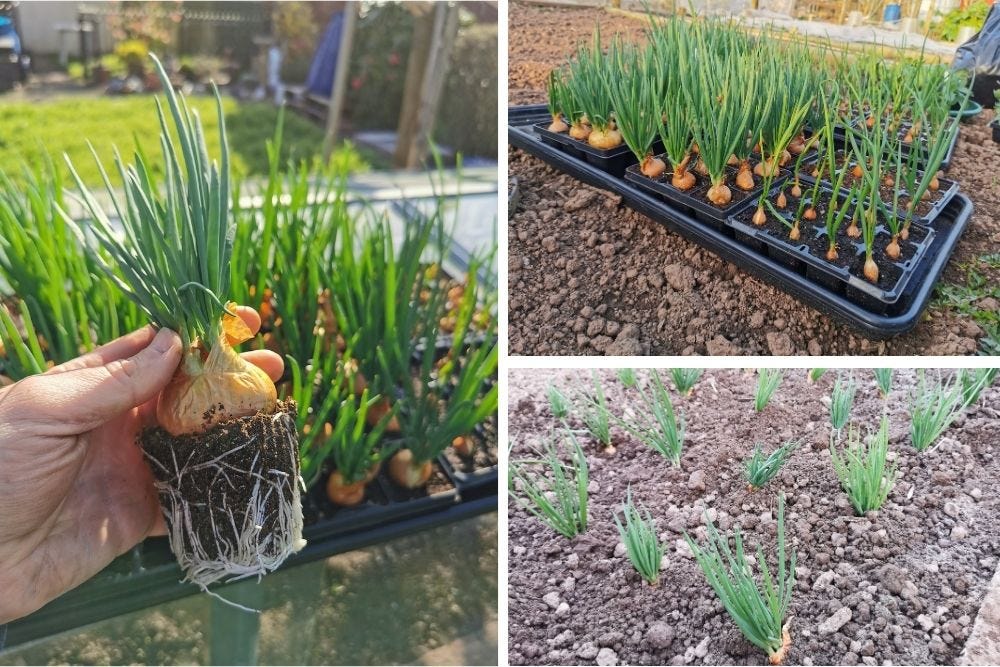 Keeping Track
Finally, on growing your own, keep a diary and photographs on your phone of what you have sown, where you have sown it and it will help you in the coming months. Always ensure that you label seeds when planted. We use a pencil as this, generally, will not wash off. Put the date on the label so that you can learn each year on key sowing dates.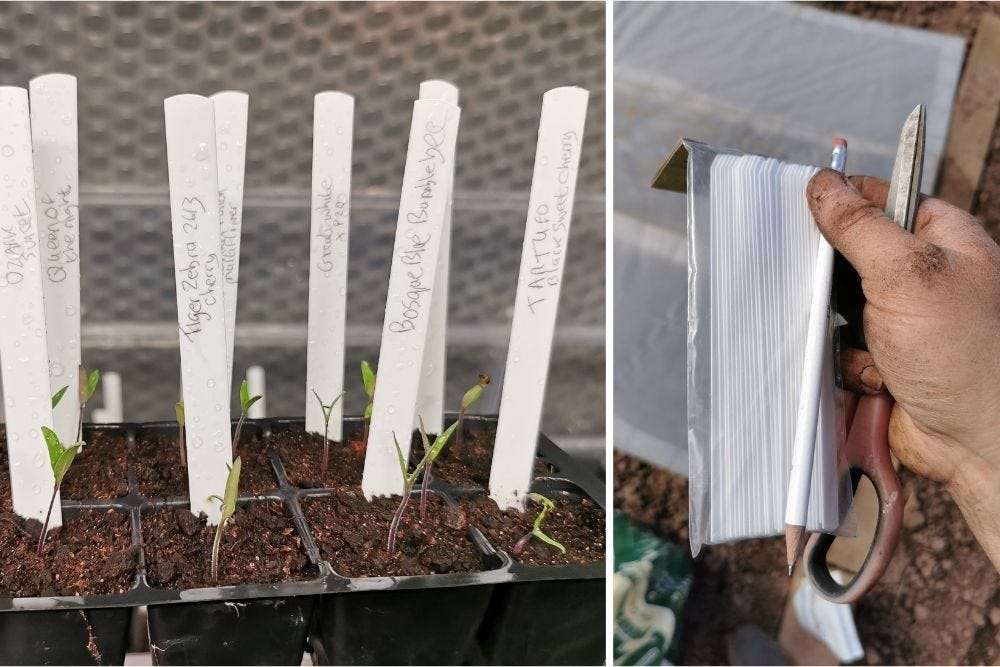 Maintaining your Lawn
In April, the lawn will start to grow, and the mowing will commence. STIGA has a wide range of lawnmowers from scarifiers to mulchers to sit on mowers all with the aim of helping get that lawn in tip-top shape. There are a number of tasks to do on your lawn in April. If you are thinking of setting a lawn, you can purchase lawn seed but remember to prepare the soil well and keep the soil moist to aid the germination. If you want an instant lawn, you can start to lay turf this month. Remember to keep it well watered to help it to establish. You'll be mowing it in no time at all.
If you have an established lawn, and have bare patches, you can buy patch repair kits which will soon establish and hide those bare patches. If you have compacted areas in your garden, you can use a fork to spike into the soil to provide aeration. In April, you can now start to apply a high nitrogen feed. Remember to keep the blade setting high on the first cut and then lower the setting towards the end of the month and into May. Remember to tidy up the lawn edges and straighten them up to define the border. This will make it easier when mowing.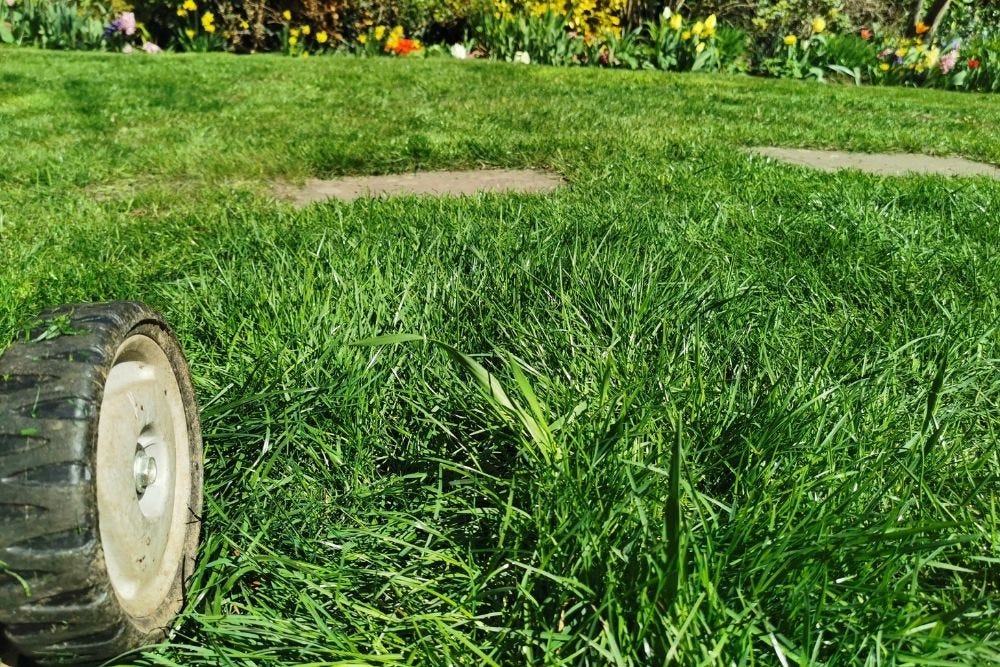 If you're wishing to stay out in the garden as the nights get longer, you can now start to remove dirt from your paths and paving in preparation for the summer months and invest in a good quality pressure washer. Your older children might even reward you by cleaning the car with it too! Check out STIGA's range of pressure washers here.
Gardening is about learning as you go along. Enjoy the preparations in the early Spring and you will reap the benefits throughout the season. One final point for discussion, is that we've recently harvested some early Rhubarb and would love to hear your tips on what you do with yours?
Happy Gardening…