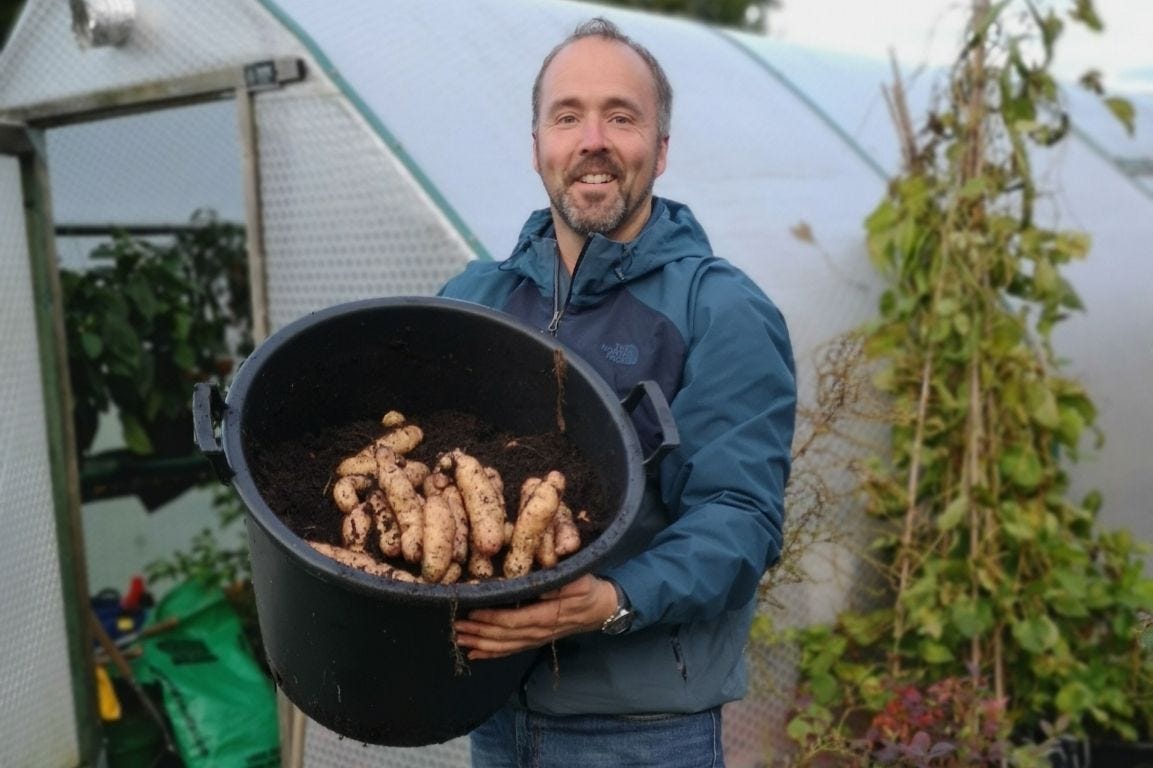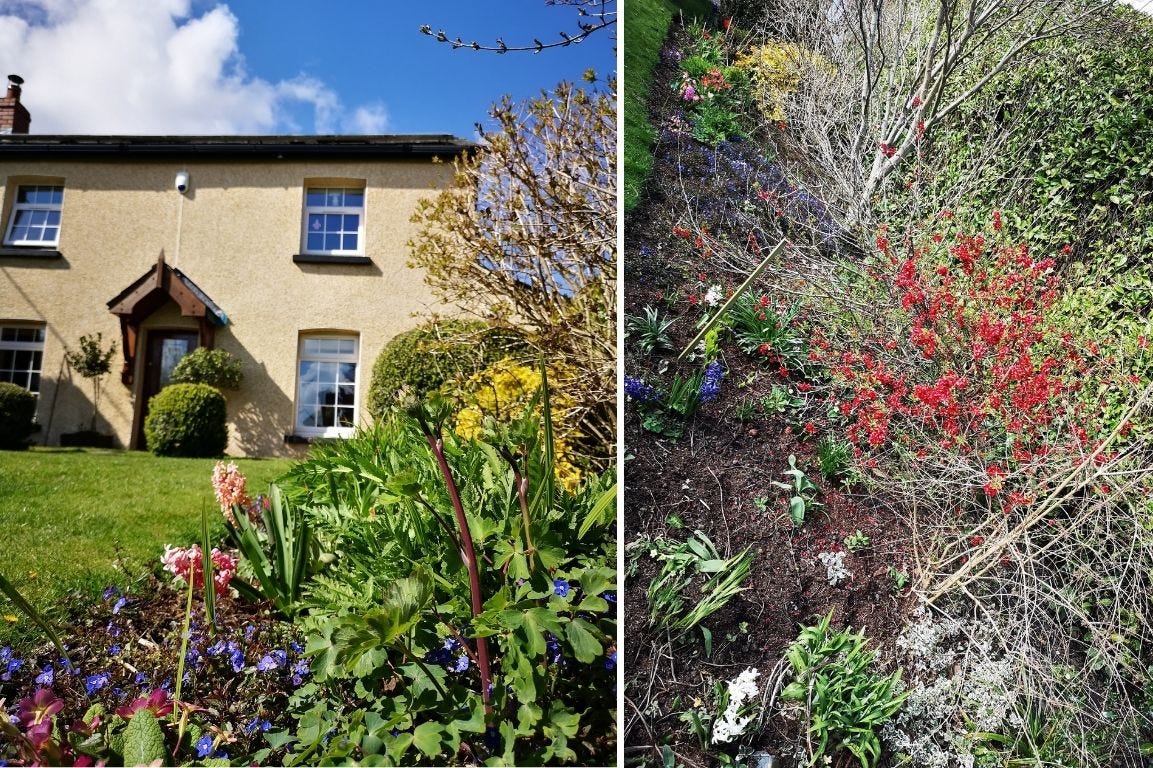 March is going by quickly and a number of the vegetables and fruits are starting to germinate in the propagator and will soon need potting on. We've already potted up a cabbage variety called Greyhound and cauliflowers which will stay inside the heated greenhouse for a few more weeks.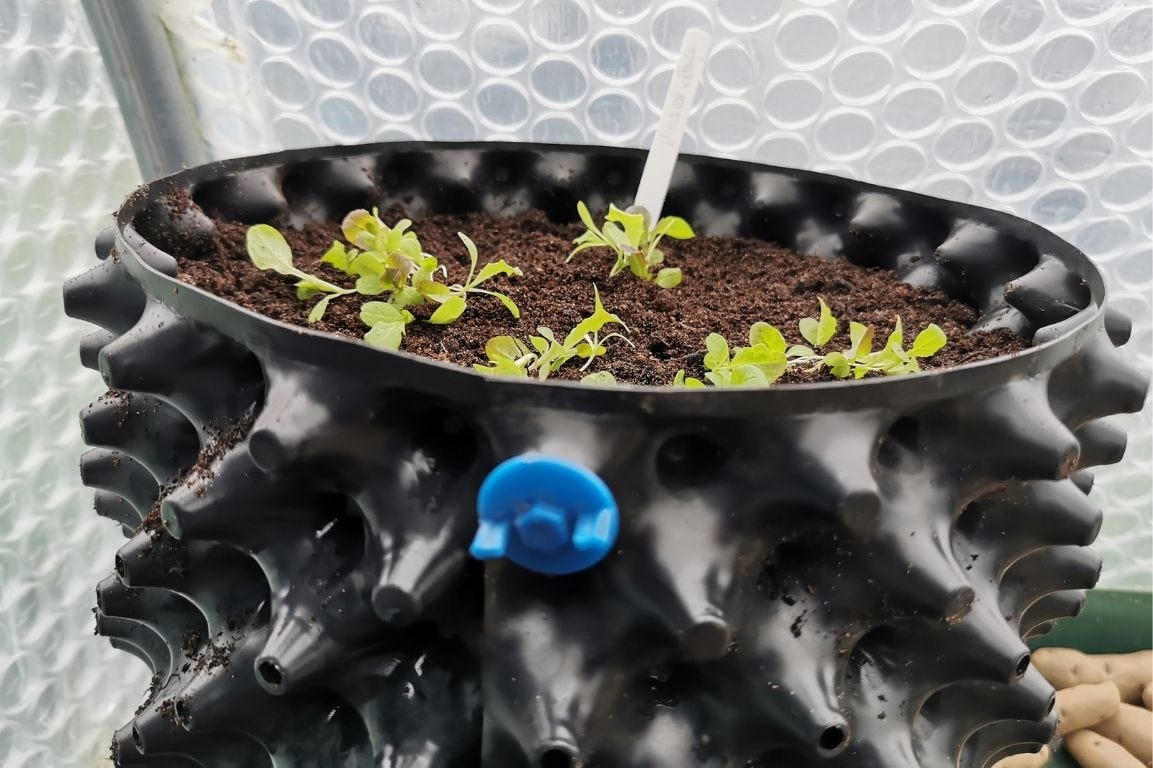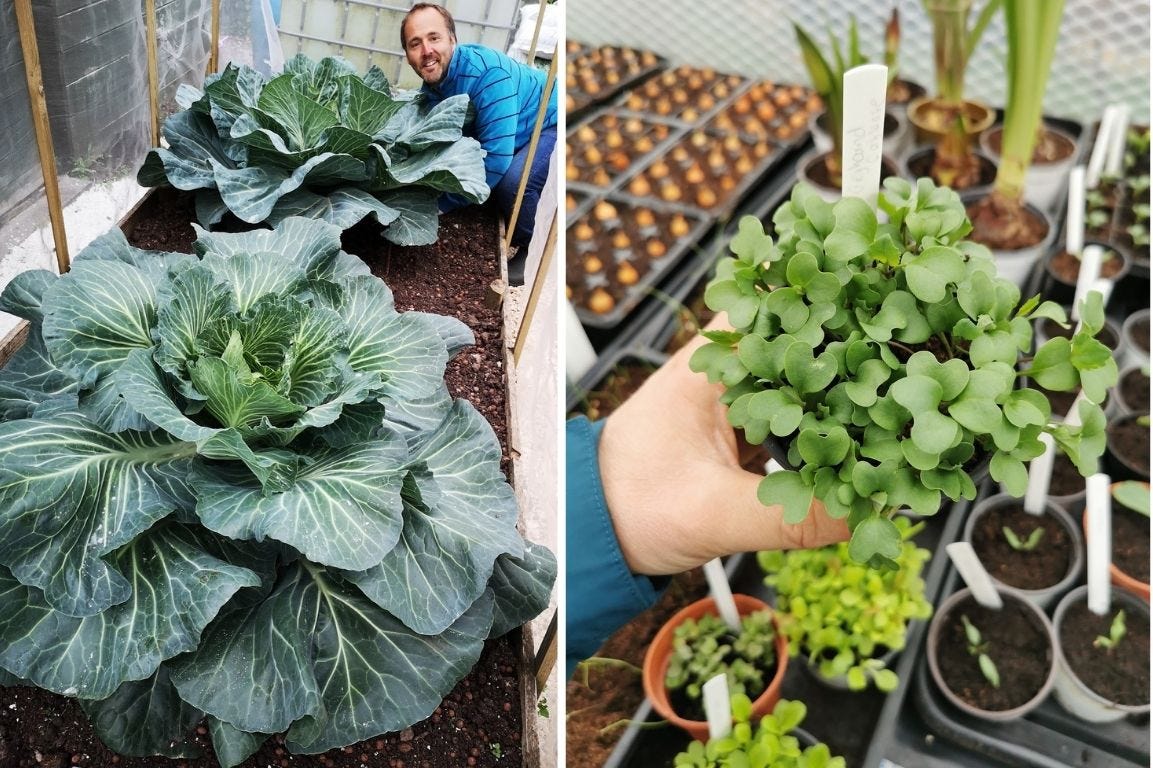 Broad beans can now be planted into the ground. We have started off a number of seeds from an Heirloom variety which will hopefully grow into a Giant.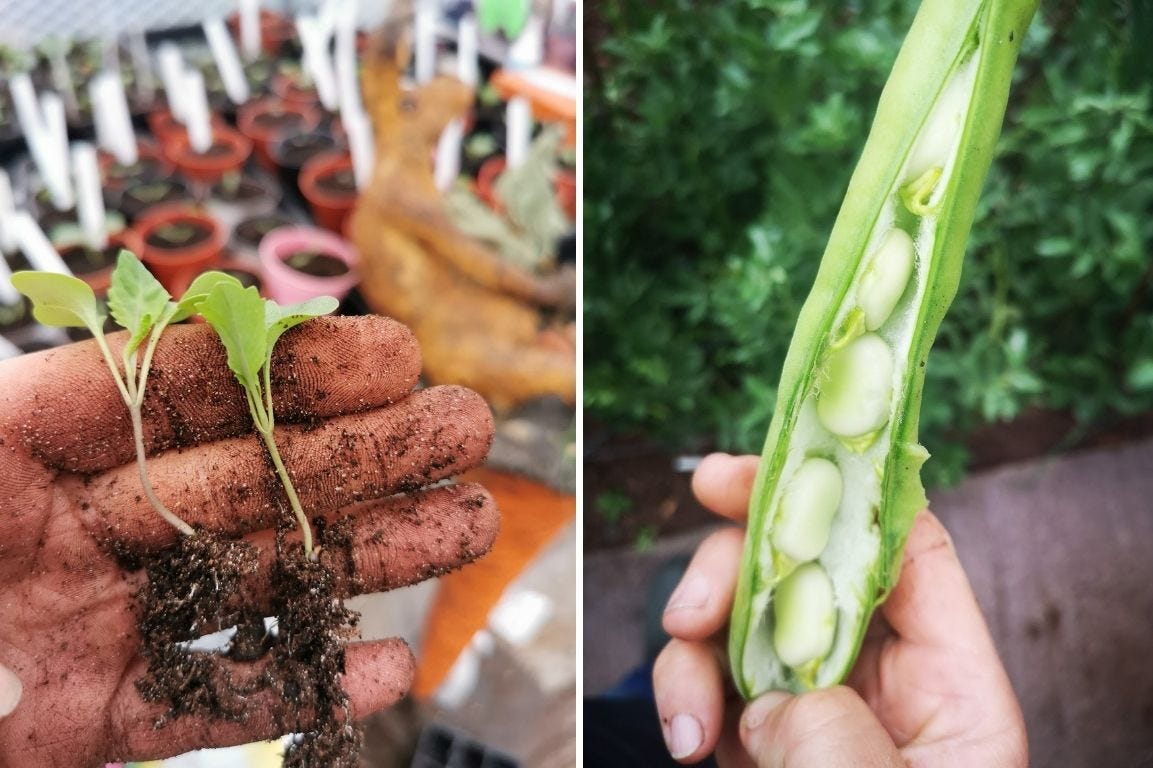 It's also a time to start to dig over the garden patch and start to prepare the soil for some early planting of shallots and onion sets. In Wales, the ground is too cold and we have decided to plant up the shallots and onion sets in modules.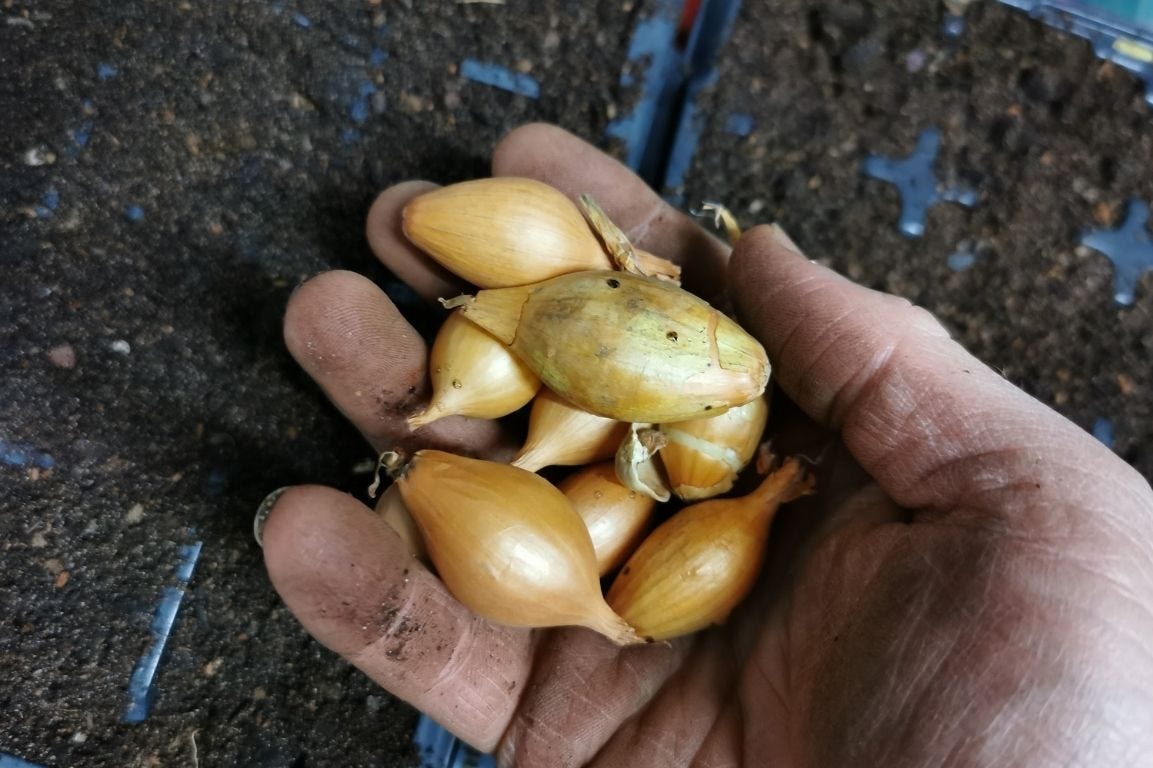 These will be directly planted out in late March when the soil has warmed up. They'll then have an uninterrupted growth until Harvest in late July.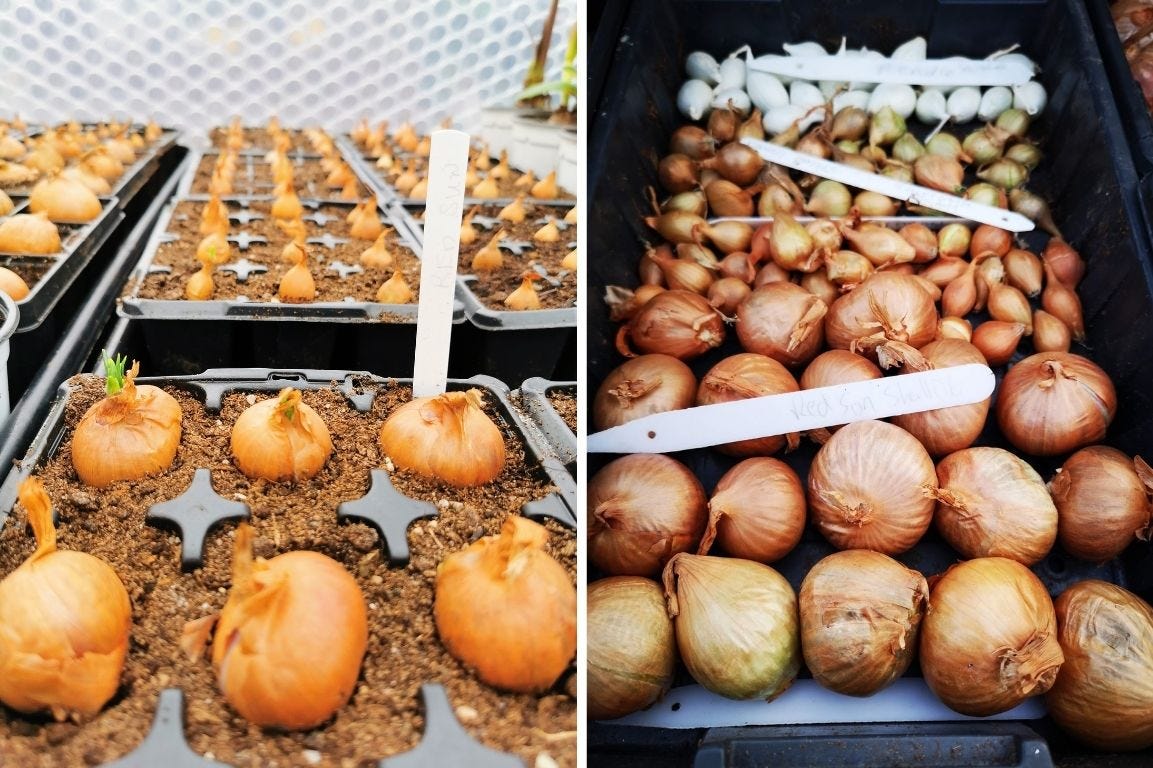 We've just planted out our raspberries and strawberries and now is the last opportunity to plant out those bare-rooted raspberries and strawberries.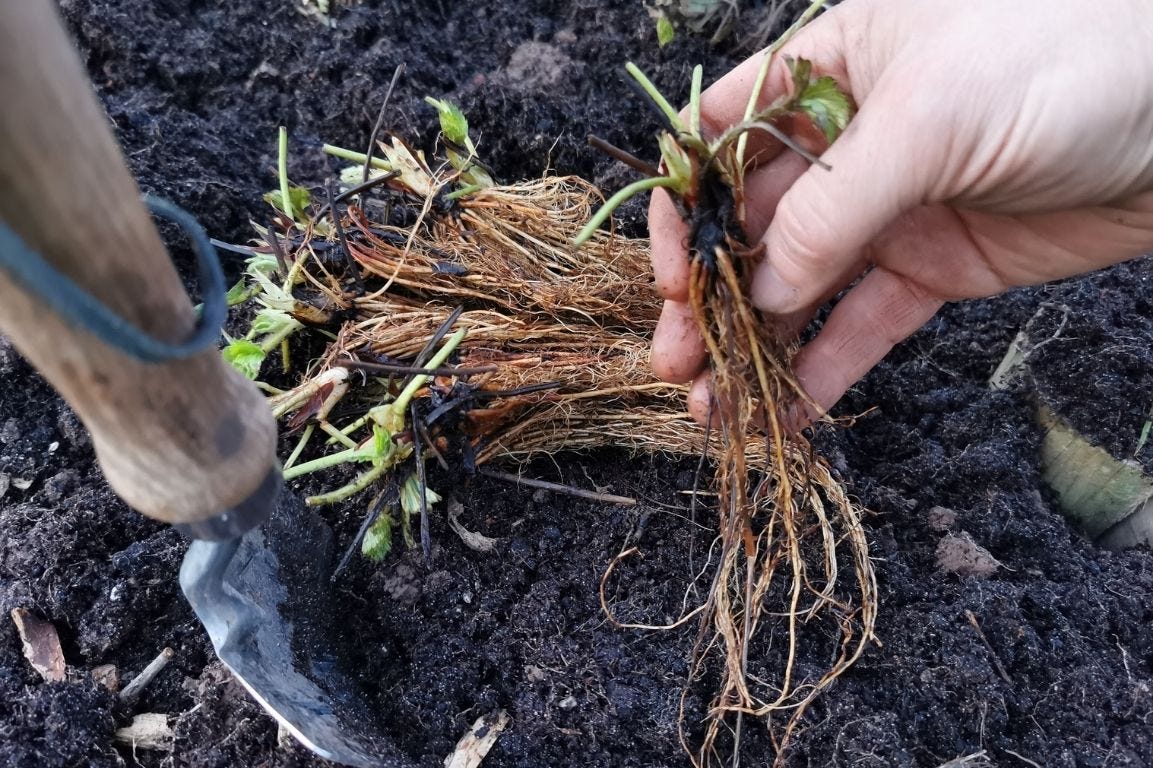 If you are thinking of buying raspberries, look out for bare-rooted canes with mixed varieties that can offer a whole season harvest. The fruits make great summer puddings and jams, that's if they manage to make it to the table!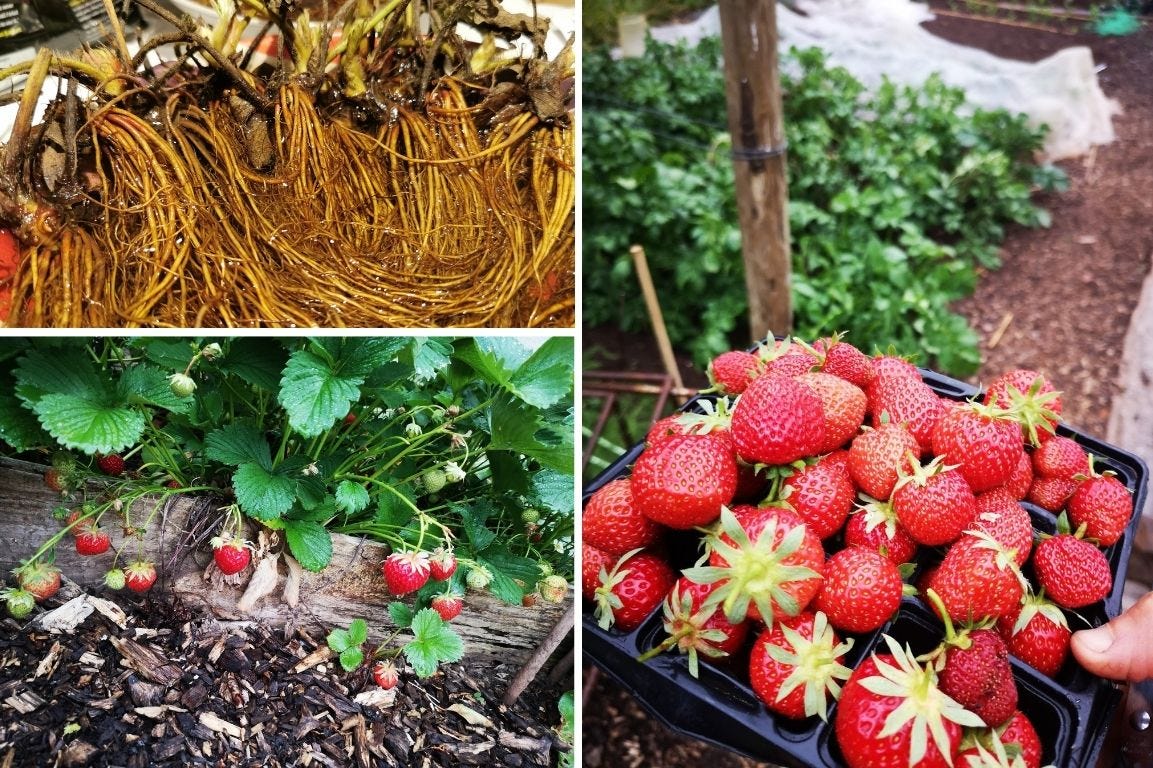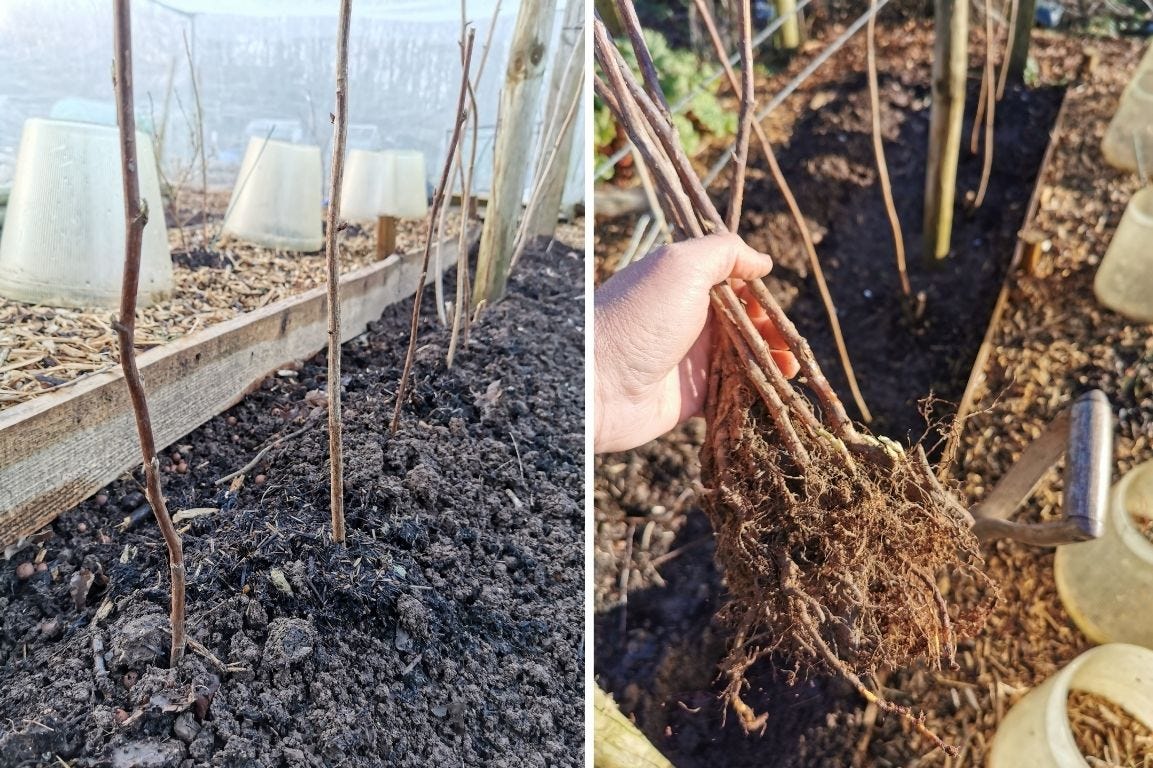 It's important not to plant out into the ground until the soil is warm enough. My Dad always said, "when the weeds are growing, plants can start growing". Now is a time to take out the perennial weeds such as dandelions as the work digging them out will pay off in the Summer months. We've hand-dug some of our patches due to a number of dandelions appearing in the Winter months. They make great food for the chickens but not chopped up in the ground as leaving a small root, will produce several new plants.
Last month we started off chitting our potatoes ready for planting into the ground in Late March, Early April. We've also started off a few container-grown potatoes and the 45 litre containers have been filled with a mix of compost and John Innes with a few handfuls of Vitax Q4, a general fertilizer.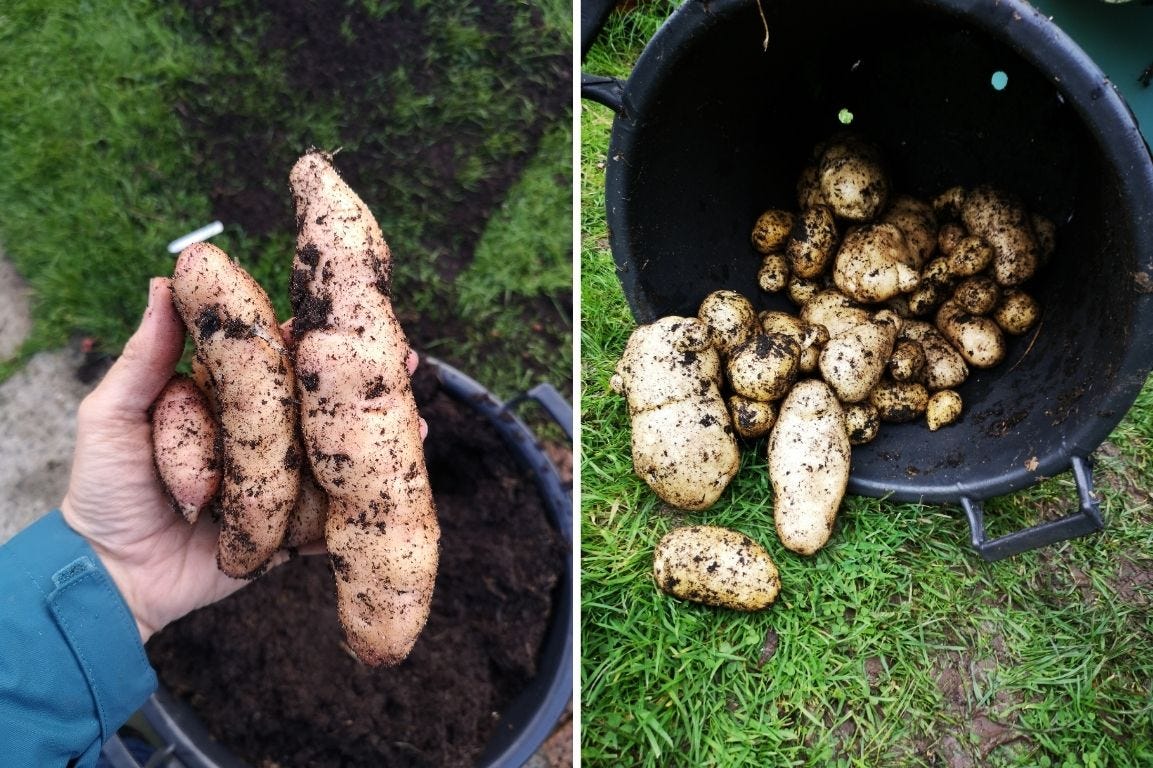 In each container we will use two to three, chitted seed potatoes. The variety we will grow in containers include Pink Fir Apple and International Kidney, commonly knows as Jersey Royal. In the next few months we will be lifting and harvesting the potatoes.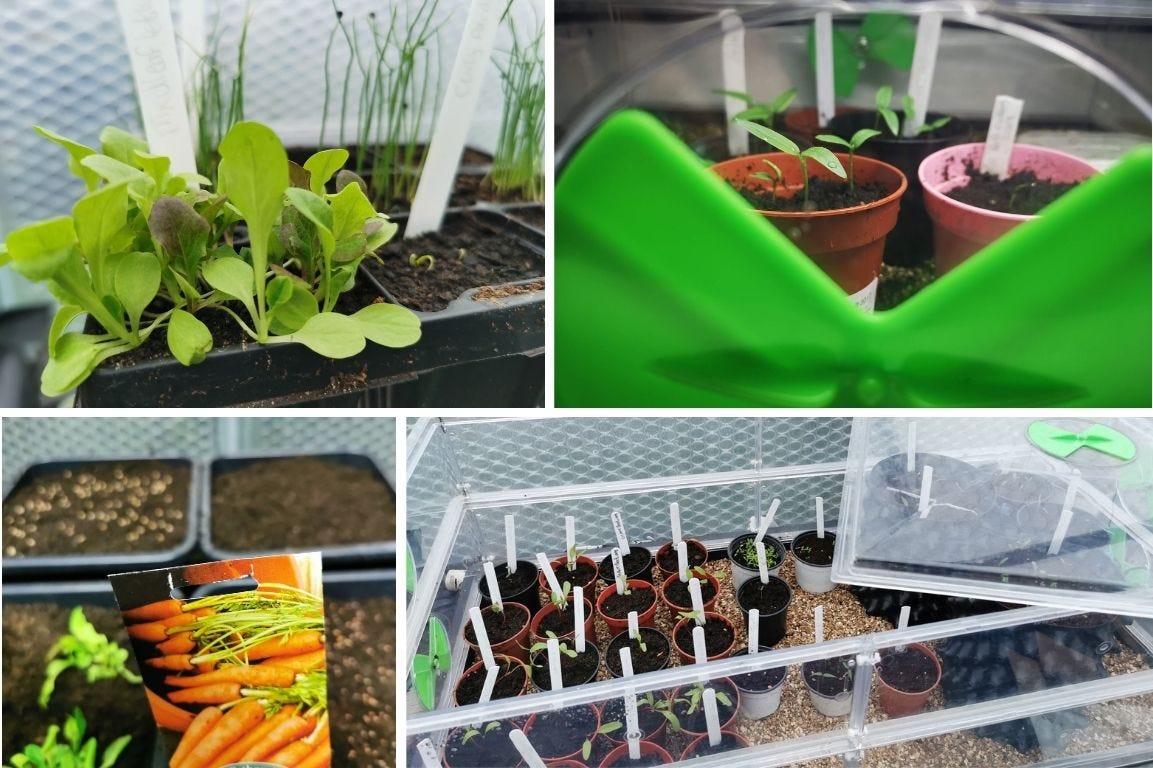 We have decided this year to start off a few container-grown plants in the Veg Grow Planter in an unheated greenhouse. We've sown a selection of plants including, radishes, lettuces, beetroot, spinach, salad onions, and carrots and hopefully, this will provide a few dinners.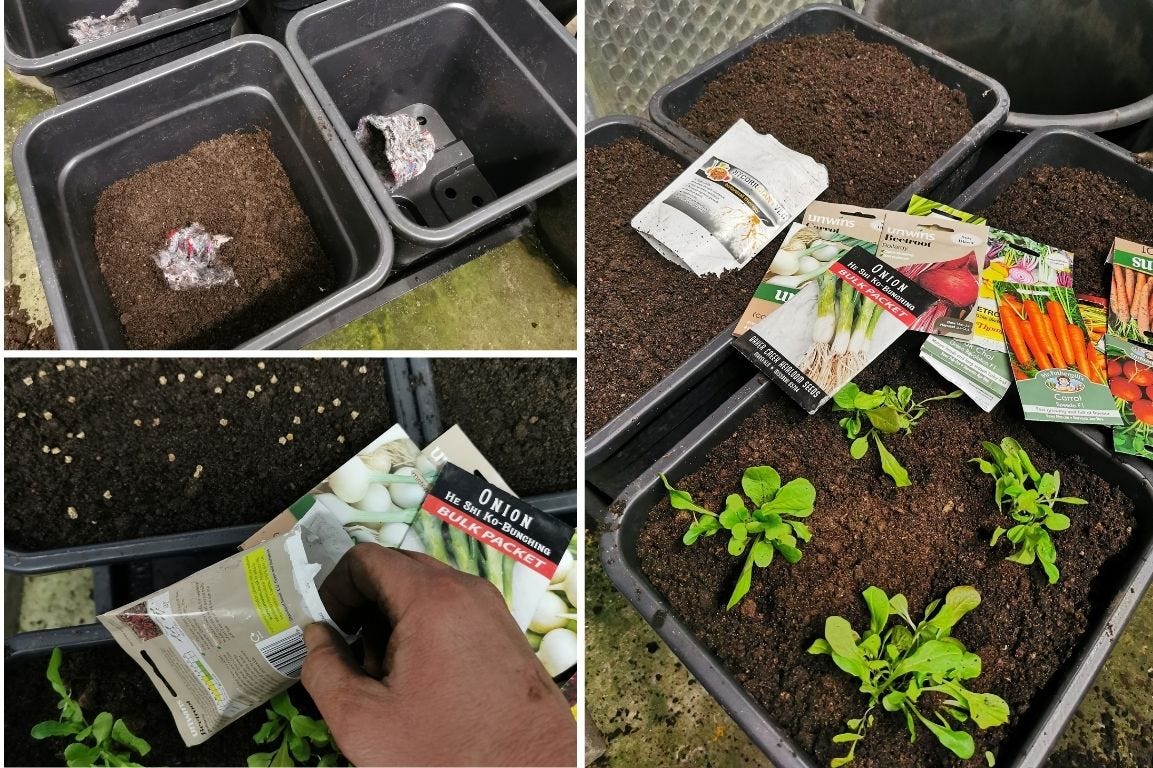 It will be important to start ventilating greenhouses and cold frames in the coming weeks as the temperatures begin to rise. Remember to harden off plants before planting out to prevent transplant shock and risk losing your plants.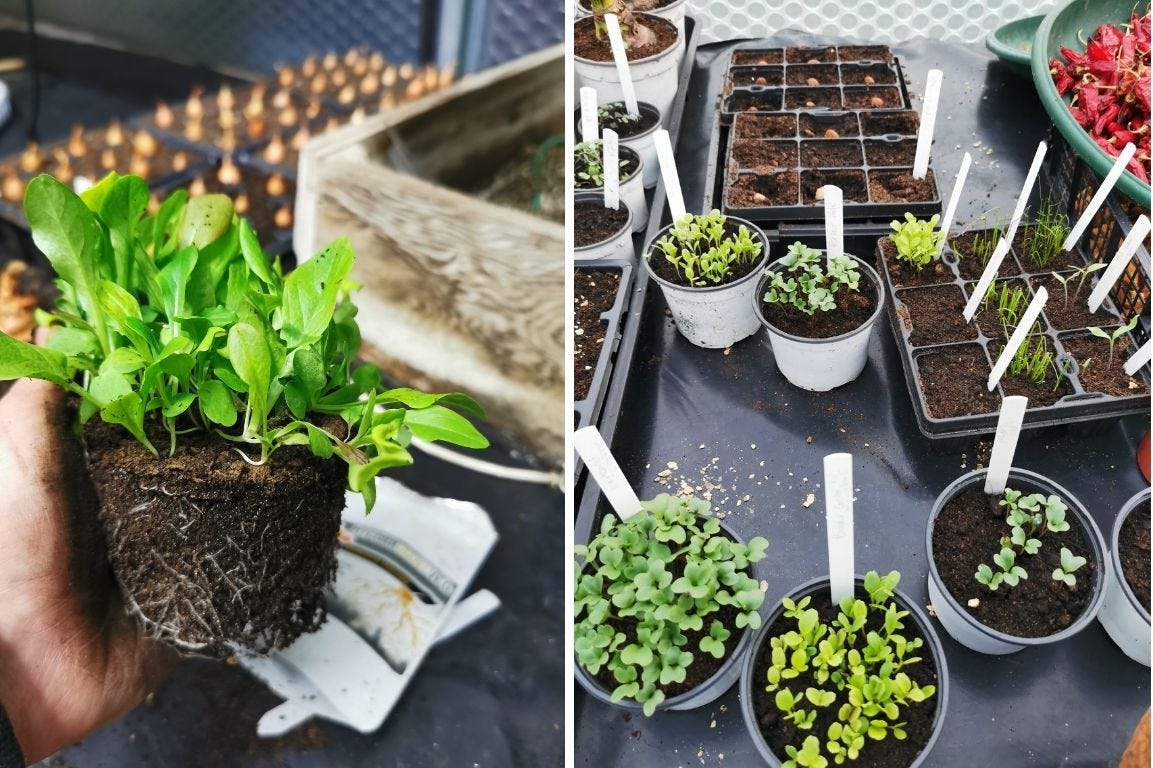 The next task in the garden will be mowing and maintaining the lawns and March will no doubt see the first cut. We'll start to begin edging the lawns and remember to set the blades on your lawn mower higher than towards the end of last season. Stiga have a range of lawnmowers that can help you from a small patch to a large field.
Next month we will give you even more tips in the garden. April will be the time to start rotovating the ground and we will hopefully be able to update you on our new asparagus bed.
Plan and enjoy your gardening preparations for a season of fresh, healthy bumper crops.