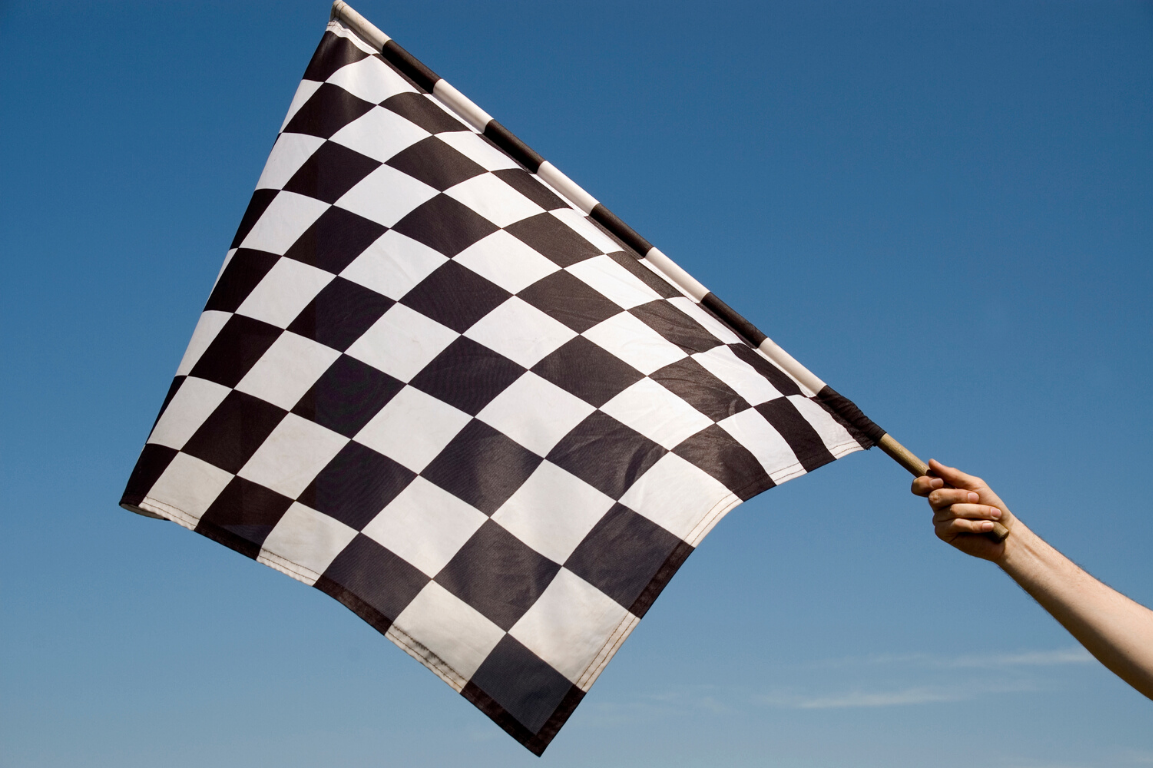 Hamilton v Vettel, Mercedes v Ferrari; Ricciardo v Verstappen, Red Bull v Red Bull! With the cars costing millions of pounds to build, and reaching speeds of over 200mph, who wouldn't want to swap places with the stars of the track, even for just one day? The thrill of the race, the exhilaration of hitting those speeds. Ah, if only.
However, there is a version of motor racing that's open to everyone – lawnmower racing. It might not be quite so quick – the top speeds are 50-60mph – but if it's good enough for Sir Stirling Moss, then it's good enough for us.
It all started in a pub
As with so many good ideas, lawnmower racing was born out of a chat with mates over a beer down the local pub. It was 1973, the pub was The Cricketers Arms in Wisborough Green, West Sussex, and the man with the lightbulb moment was motor sports fan and former Ford rally driver, Jim Gavin. Fed up that Formula 1 had become inaccessible and commercialised, Jim and his pals organised a race in a field in the village – and 80 racers turned up with their mowers. A 1923 Atco was among them!
The new sport soon took off and has attracted big name celebrities and motor racing legends, including Sir Stirling Moss, Murray Walker, Chris Evans and Kimi Raikkonen. Sir Stirling, a veteran of 16 Formula 1 victories, won the Lawnmower 'Grand Prix' in 1975 and 1976 – there's a wonderful black-and-white photo from the 1975 race, where an Atco lawnmower is pictured just ahead of him! Sadly, the rights prohibit us using the photo – but you can see it if you do an internet search.
These days, races take place right across the UK, run by the British Lawnmower Racing Association (BLMRA), a non-profit organisation that uses the events to raise money for charity. The biggest event of the year is the 12-Hour Endurance Race which this year takes place near Billinghurst in Sussex on 4 August.
Push or ride, you decide
The first-ever race was for self-propelled, roller-driven mowers – and the spirit lives on in the Group 1 races. Basically, the mowers will go as fast as you can push them!
Group 2 is for cylinder-type roller-driven mowers with a towed seat. The BLMRA reckon that Atco lawnmowers are among the most popular in this group.
Group 3 and 4 are the fastest. Group 3 is for ride-on wheel-driven mowers with no obvious bonnet, and Group 4 is for ride-on wheel-driven tractors with a bonnet. For more exact definitions and rules and information on how to get involved, visit the website, www.blmra.co.uk.
Mowers might not be ready to give the likes of Mercedes and Ferrari a run for their money – yet – but lawnmower racing really does bring a whole new meaning to the term 'grassroots' sport!