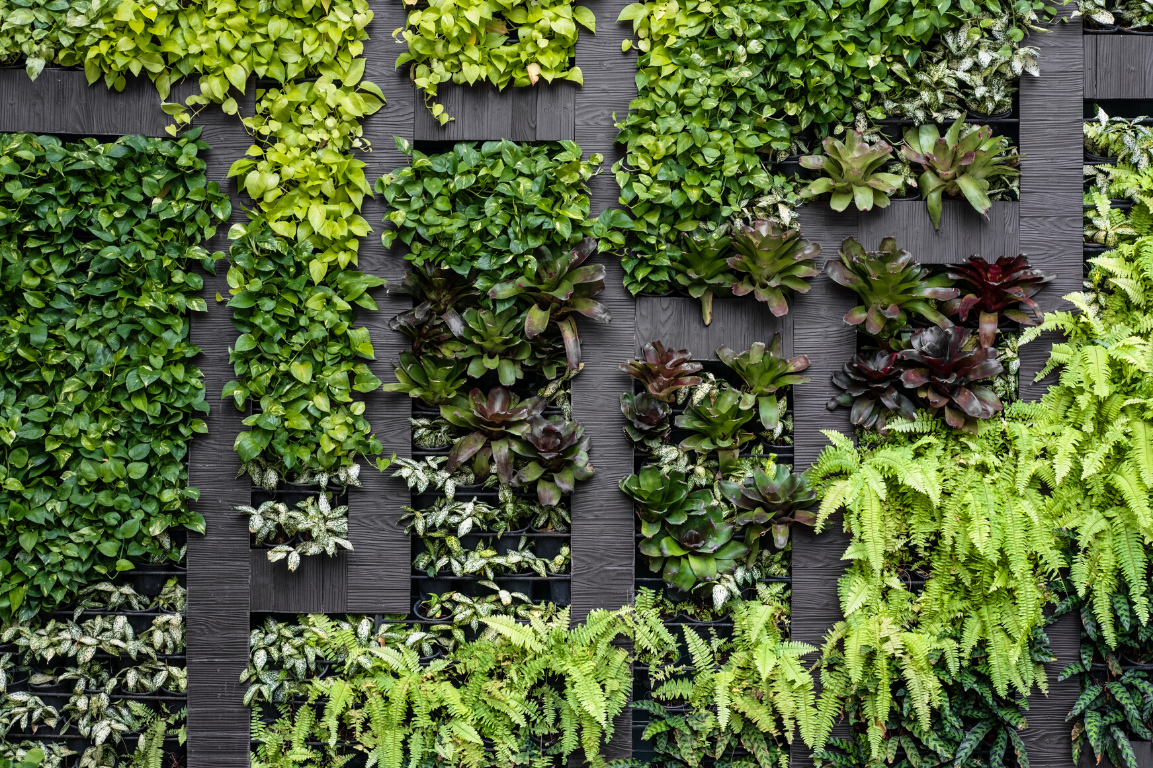 Vertical gardens can also be used to help cover up ugly fences or act as partitions in gardens of all shapes and sizes.
Check out our range of simple ideas to create a beautiful vertical garden.
Lockdown Ladder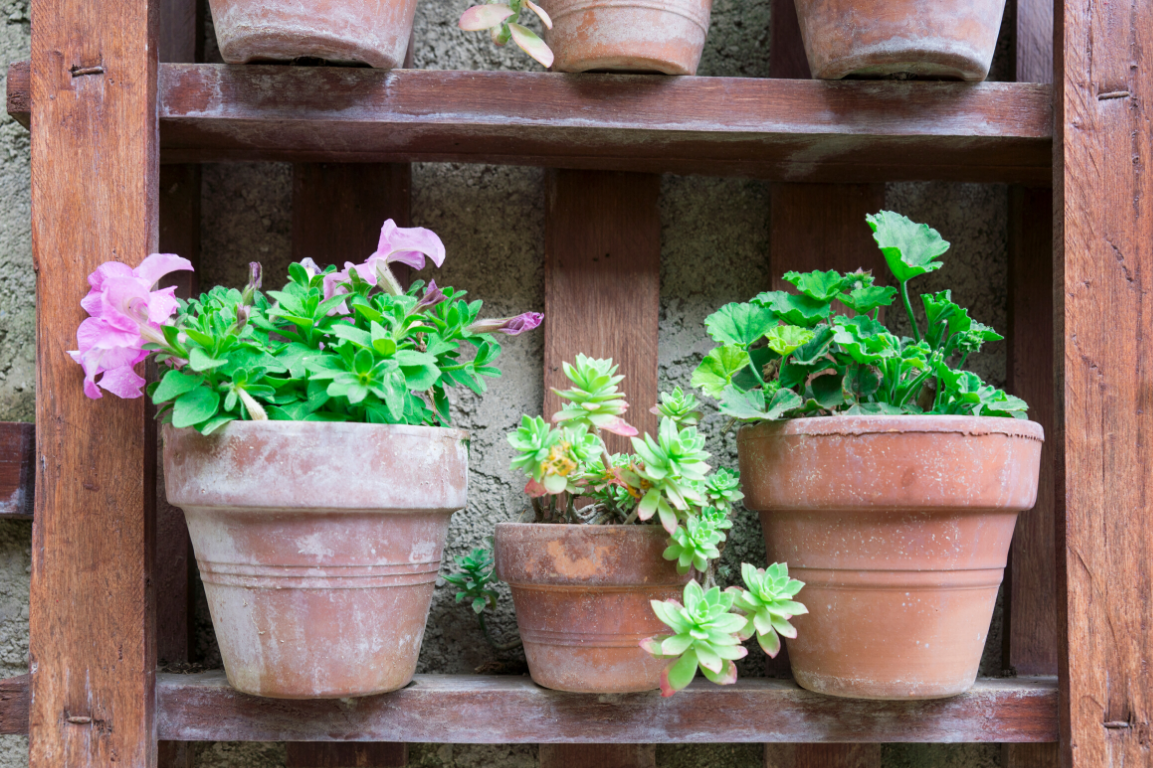 Easy to create with some timber offcuts or upcycle an old ladder. Great for beautifying an ugly wall or empty space. Lean it against or fix it to a wall or fence for the ultimate lockdown ladder vertical garden. Trailing plants work well here as well as creeping varieties.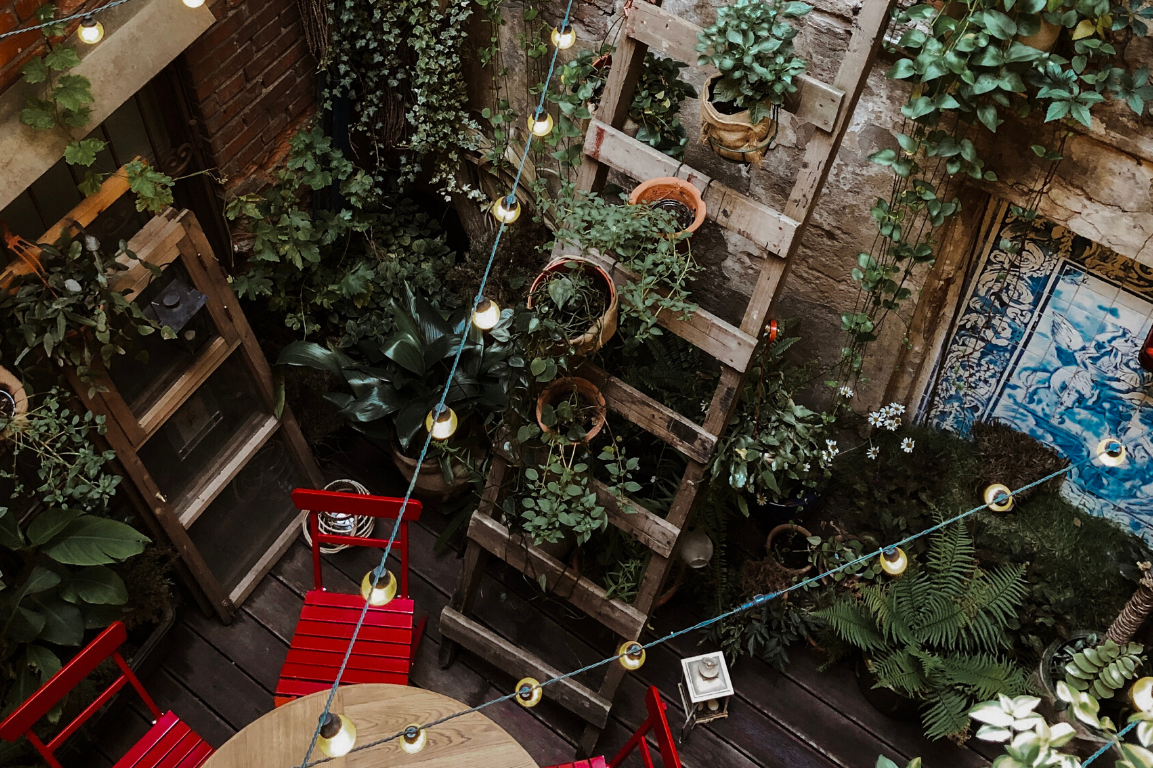 Tintastic plant wall
Cover a boring fence or partition by upcycling old pallets and paint tins. Clean up your old paint pots then attach your pallet wall to the fence with hooks and fix your paint tin plant pots into place. Make sure to drill holes in the bottoms of your paint tins to allow for drainage then pop in soil and get planting!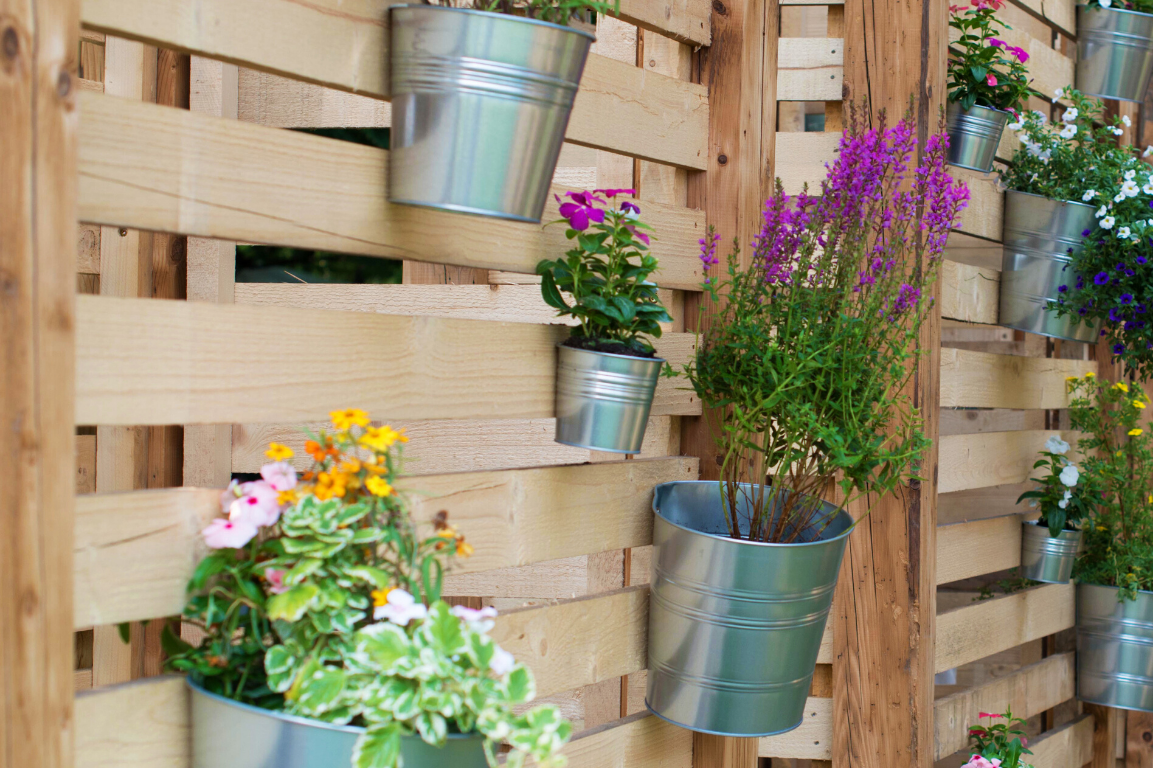 Living Wall
Timber posts and chicken wire or a garden trellis and some terracotta pots are all you need to create a living wall that can act as a screen or partition or be placed in front of an old garden fence or garage wall.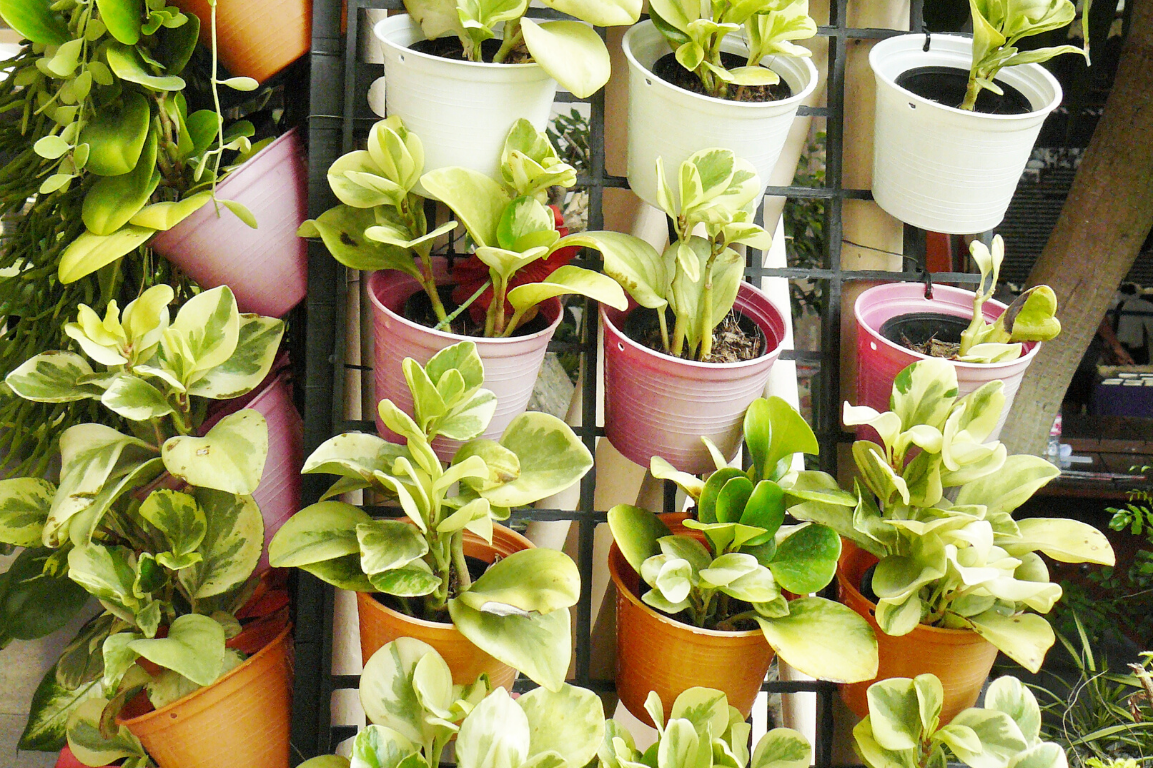 Erect your timber posts and then hang your chicken wire between them. Or for a faster solution buy a ready-made garden trellis. Next, attach your terracotta pots and add plants and flowers of your choice.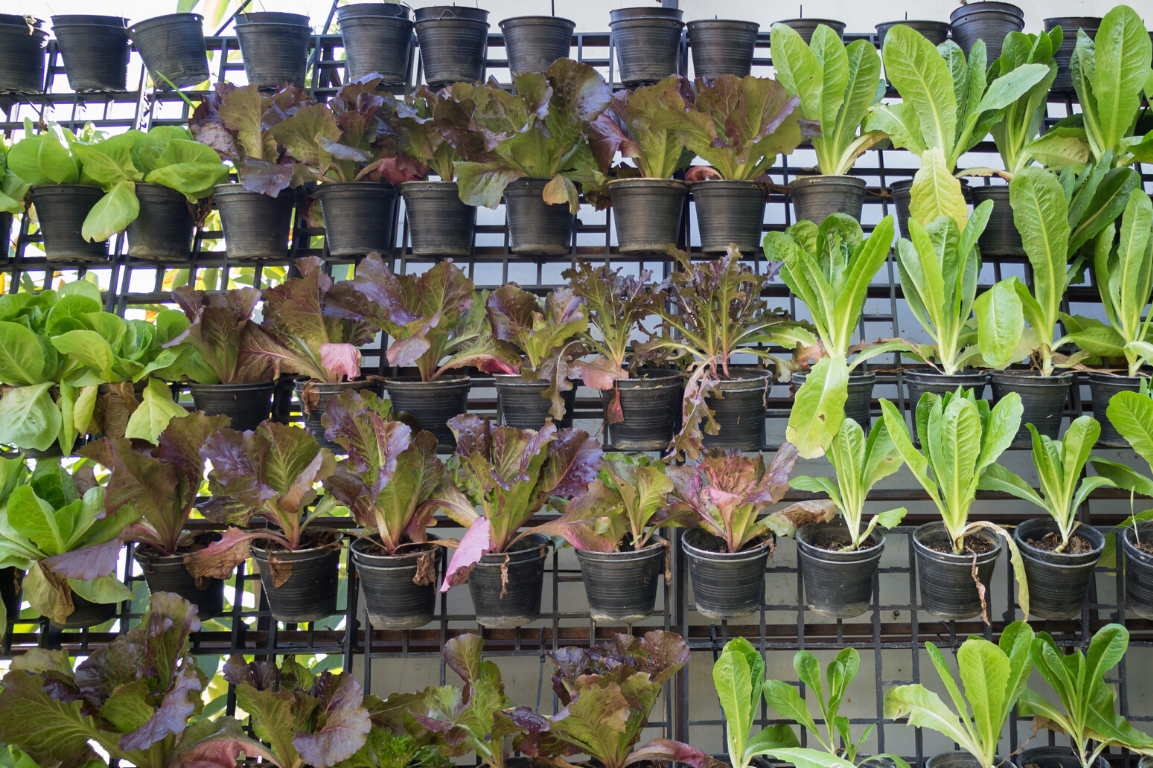 Step Up
For a quick and easy vertical garden why not convert an old step ladder!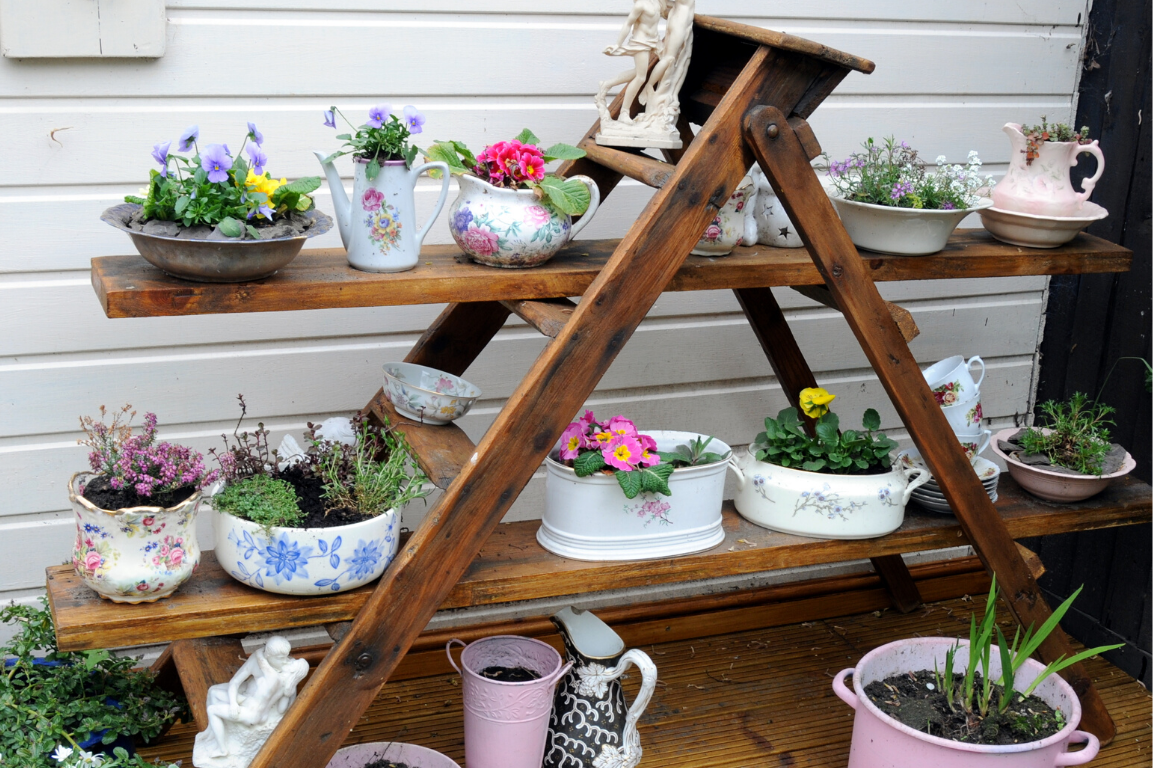 Paint the ladder in a colour to complement your outdoor area or leave natural if the material suits your area. Then just pop your potted plants on each step. Mix up the sizes of pots and the types of plants. You can also change the arrangements to suit the occasion or season - with warm sunny plants and even potted herbs and veggies like tomato plants in summer to Christmas hollies and winter pansies in the winter months. To add more space for your planters try adding some horizontal planks that span across the rungs.
Gutter Glory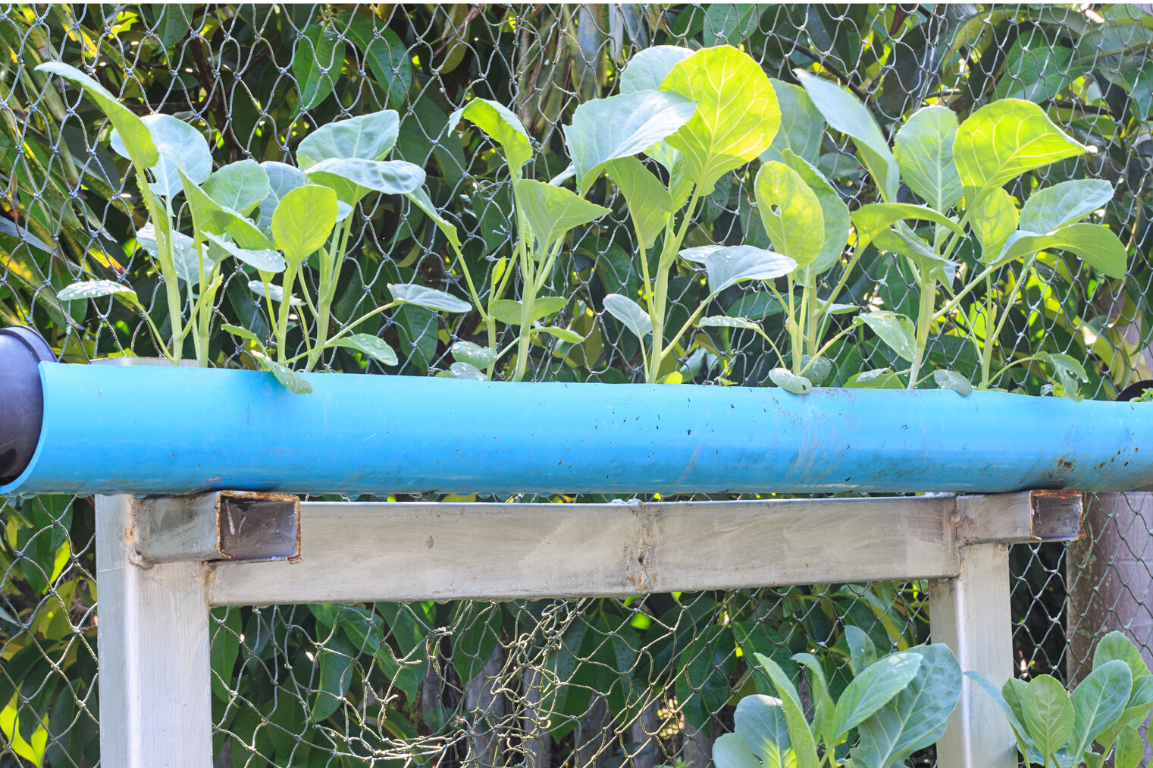 Why not repurpose some old guttering to make quirky planters - just fix to a post or wall and pot your plants of choice inside - remember to drill some drainage holes first. You can mix different lengths of guttering or even add pipework to create an industrial look.
Bucket Beautiful
The humble bucket makes a great plant pot and you can use the handle to hang the bucket from a trellis frame or affix to a fence or wall. Take a selection of buckets - get create with different shapes, sizes and colours and choose your plants to suit. Add drainage holes and get hanging!
Pallet Planter
Create a small herb garden, adding fresh earthy aromas to your vertical garden. Just take an old pallet and use a weed membrane - cut and staple to create a bottom to each 'shelf' and then fill with multipurpose compost. Add your herb plants and then attach your pallet to a wall or fence.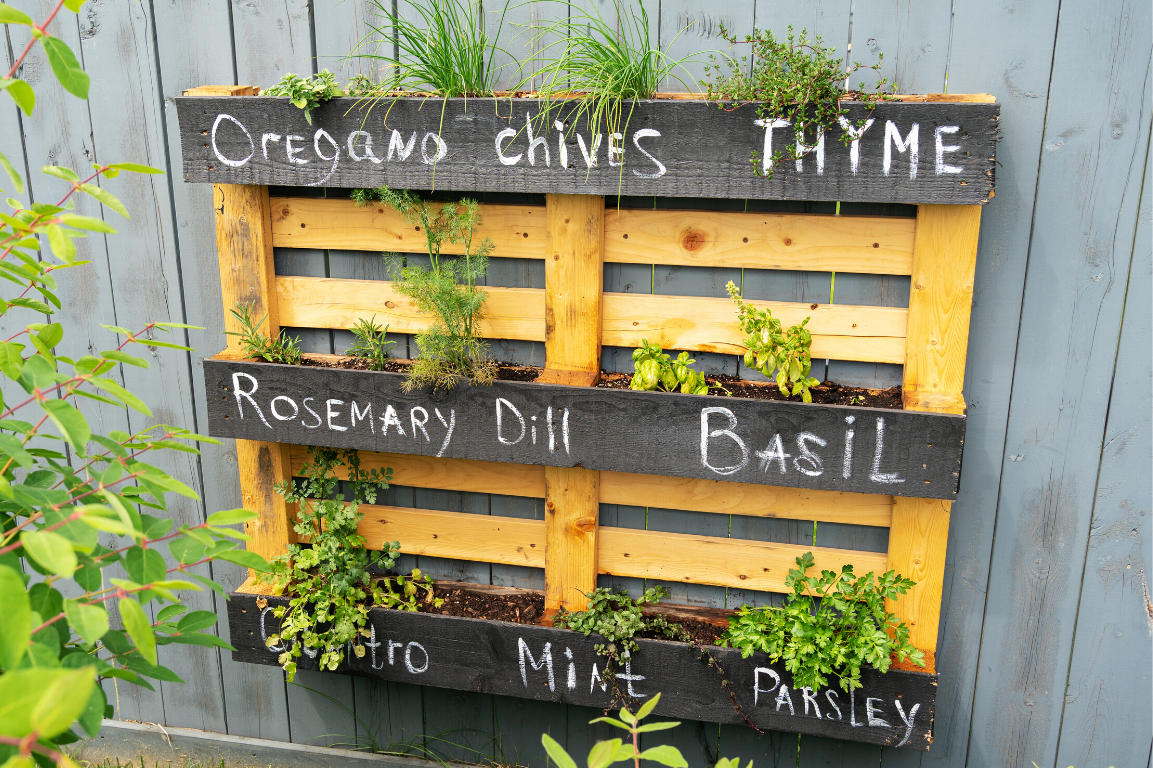 Pretty as a Picture
Create 'living art' in your garden by using a large picture frame as a rectangular plant potter. Add a back and your choice of small plants then hang vertically on a wall or fence.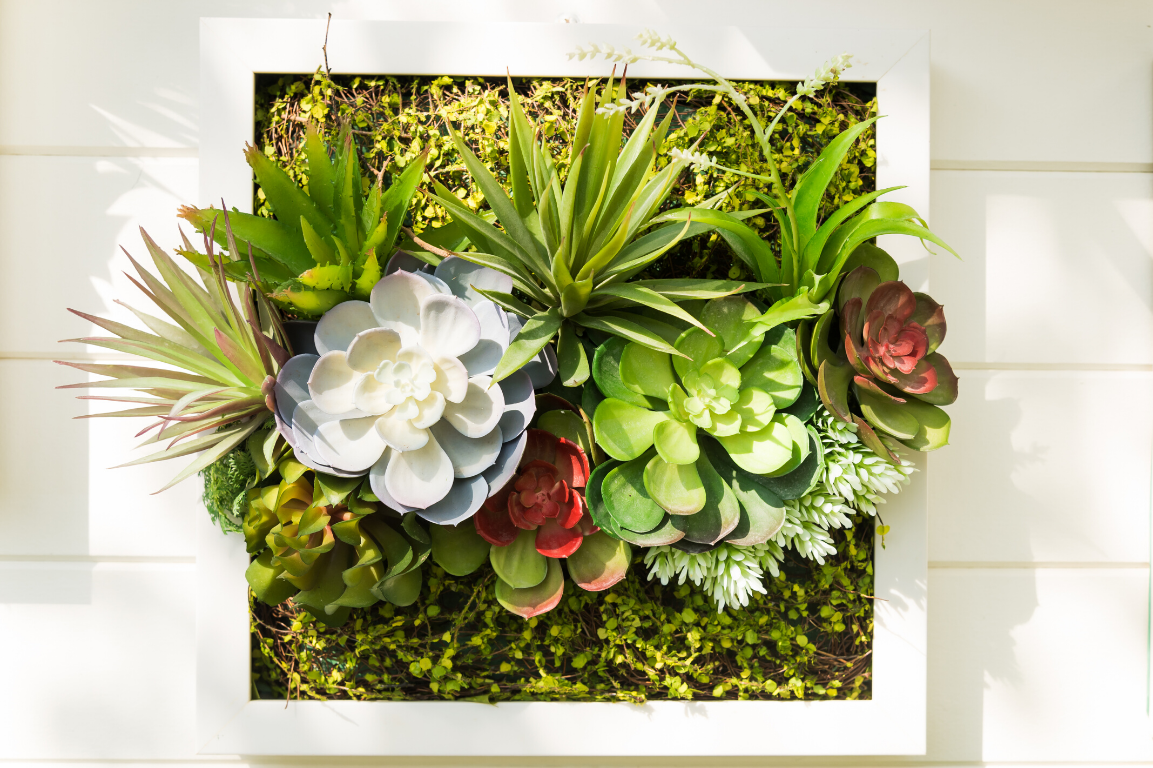 Use one large picture frame or if your space allows, try hanging several frames of differing shapes and sizes. To water just use a spray bottle to lightly spray the plants.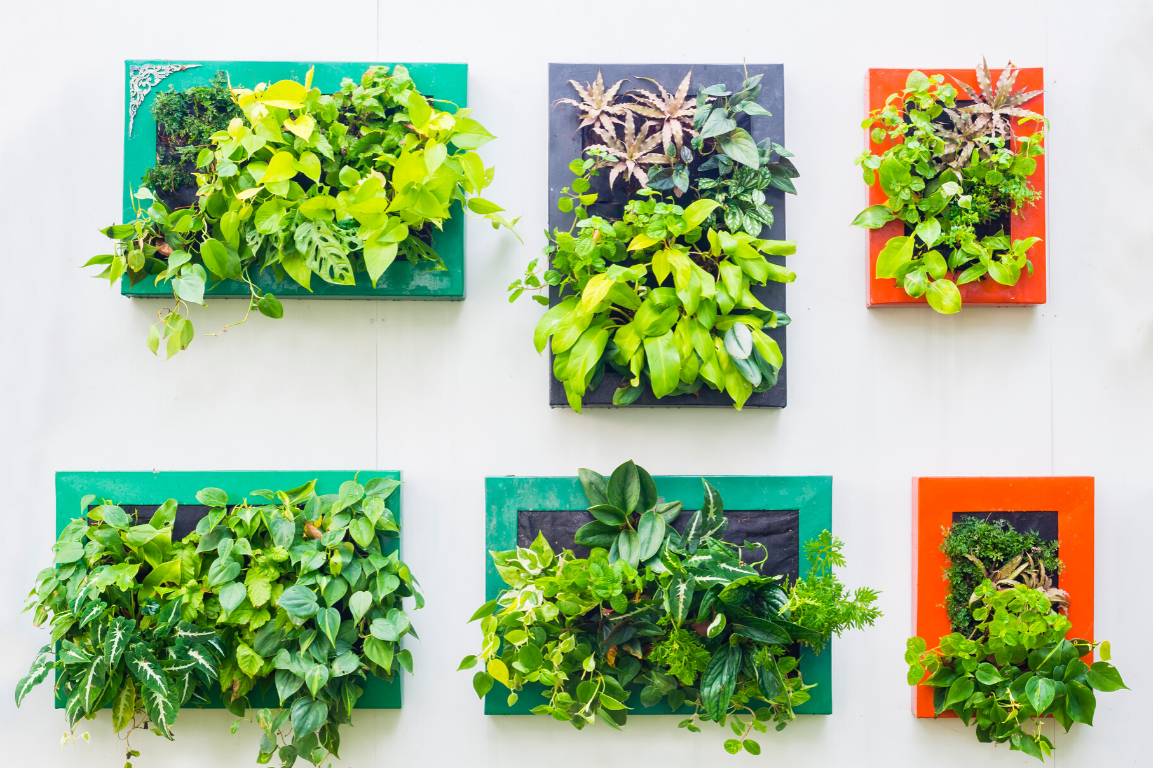 When the only way is up, let your imagination run wild and built your very own vertical gardens this summer!
We would love to see your creative vertical gardens - don't forget to upload your pictures and comments to our social media platforms.