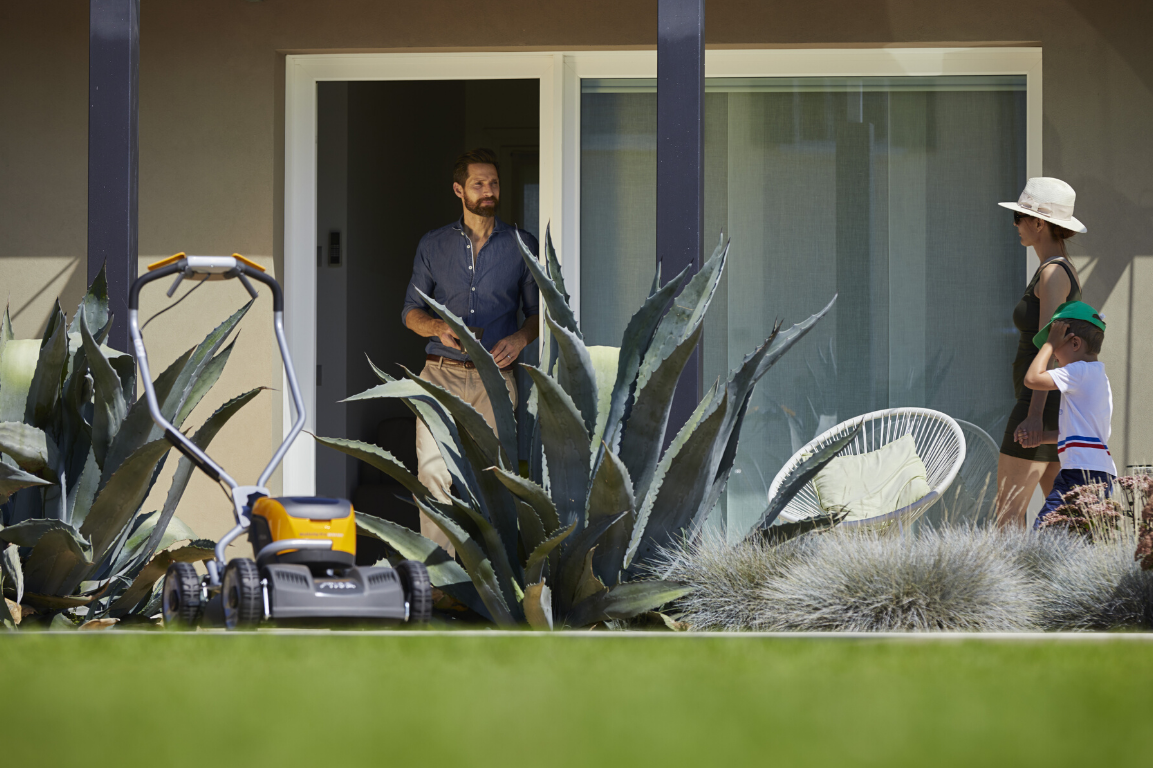 Mowing
Most grass looks good just after mowing but yours will look superb after all the remedial work you've been doing (and if you didn't get round to it, make a note for next winter and spring). But good mowing isn't just about making the lawn look good; it's a critical pruning technique, and like any technique, it requires a little bit of skill and knowledge:
Height: Different grasses actually prefer to be cut to different lengths, but for a general lawn there's a simple rule of thumb that we can borrow from the professionals - cut no more than a 1/3 of the leaf blade in one go. So, for example, if you like your grass to be 2", then leave it first to reach 3" before cutting.
Frequency: Once a week is enough when growth is good. However, twice a week, removing half as much each time, will not, in fact, take twice as long but will give you twice the benefit.
Direction: Mow in different patterns to ensure the lawn doesn't produce 'grain'.
Blade: Always keep your lawn mower blade sharp. Ideally, a rotary mower blade should be given a 'new' edge each time you mow. Sounds like hard work? It's actually really easy if you keep a spare blade – you can switch it in a moment, and sharpen the blunt one when you have a spare moment.
Clean your mower! After every mow remember to clean the underside of the mower. Hard, stuck clumps of dried grass will interfere with its 'collecting' performance and drop onto your lawn.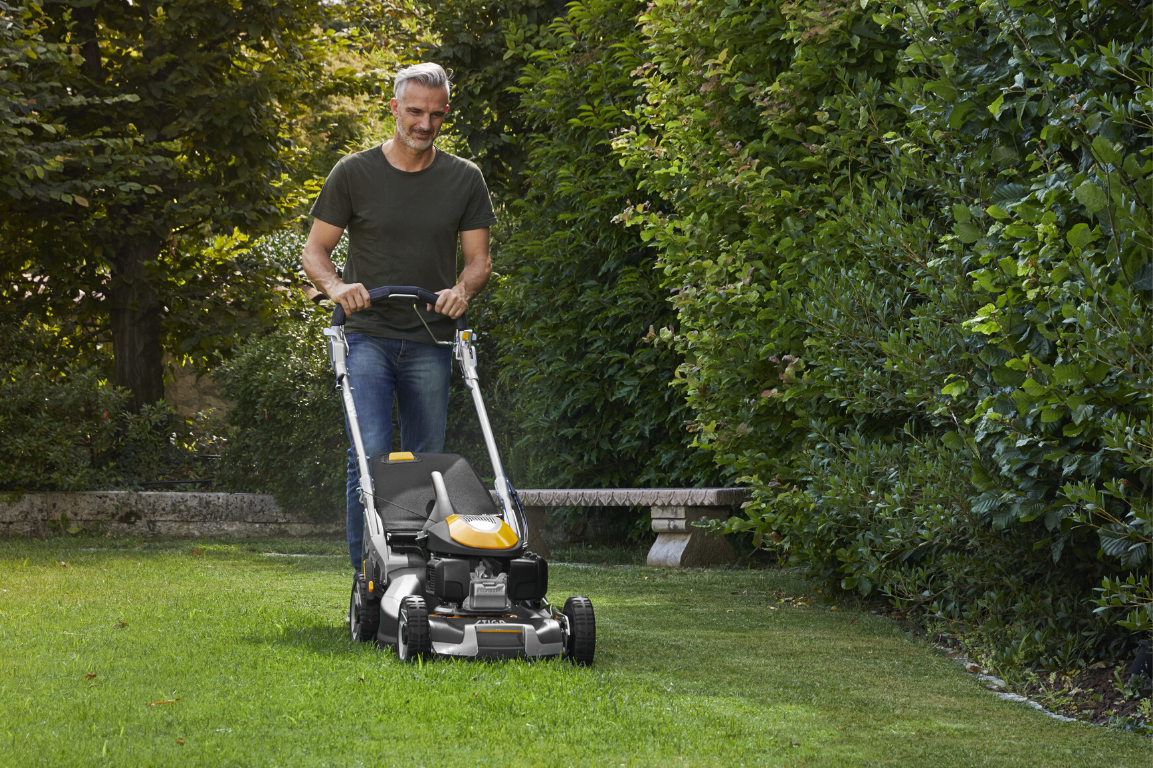 Feeding
If you have renovated a couple of months ago in March, you could apply a nice feed now to ensure the optimum health of the lawn. It's best never to let the lawn get too hungry, and while feeds can last for up to 12 weeks, things like heavy rainfall can flush it through the lawn and cut this down to as little as a month.
Last Minute Renovation
Both scarification and aeration can still be carried out. However, as we head closer towards mid-summer, you may need to water the lawn to prevent stress; it's a good idea to look at some weather forecasts to see if nature's clouds can lend a hand.
Weeds
If you have weeds they'll be doing really well by now! However, my advice remains the same; don't drown the lawn in herbicide unless you really have to. Spot treatment works just as well even on stubborn weeds, and is much better for the garden.
One final tip
The warmer temperatures will really help germination, so if you have small areas to repair, now's a good time.