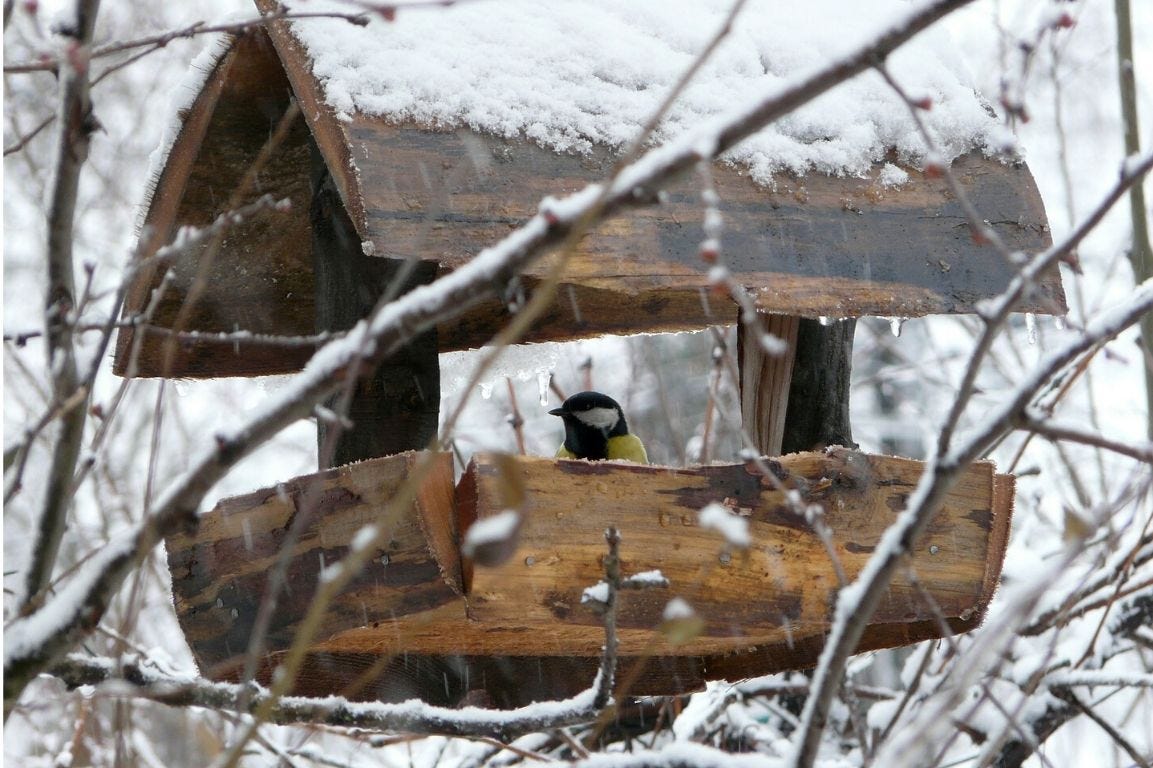 Heavy winter rains can leave the lawn looking a little waterlogged! Use a fork to spike the area, improving the drainage and giving the lawn a better start in spring.
Seed sowing is beginning in earnest. Some seed, such as Begonias or Lobelia which you sow indoors in trays is minute and may be difficult to handle. Mix it with some sharp sand to ease sowing and improve drainage. Maintaining moisture and subsequent humidity is important for good germination, so sprinkle some horticultural vermiculite (available in garden centres) around the seed on the compost surface.
Perennial weeds will survive the winter, so getting out there and digging them up before they become too numerous can save you a lot of angst in spring!
Don't forget to feed the birds in the depths of winter. Look online or in the garden centre for special feeders if you struggle with invasions from squirrels, magpies etc.