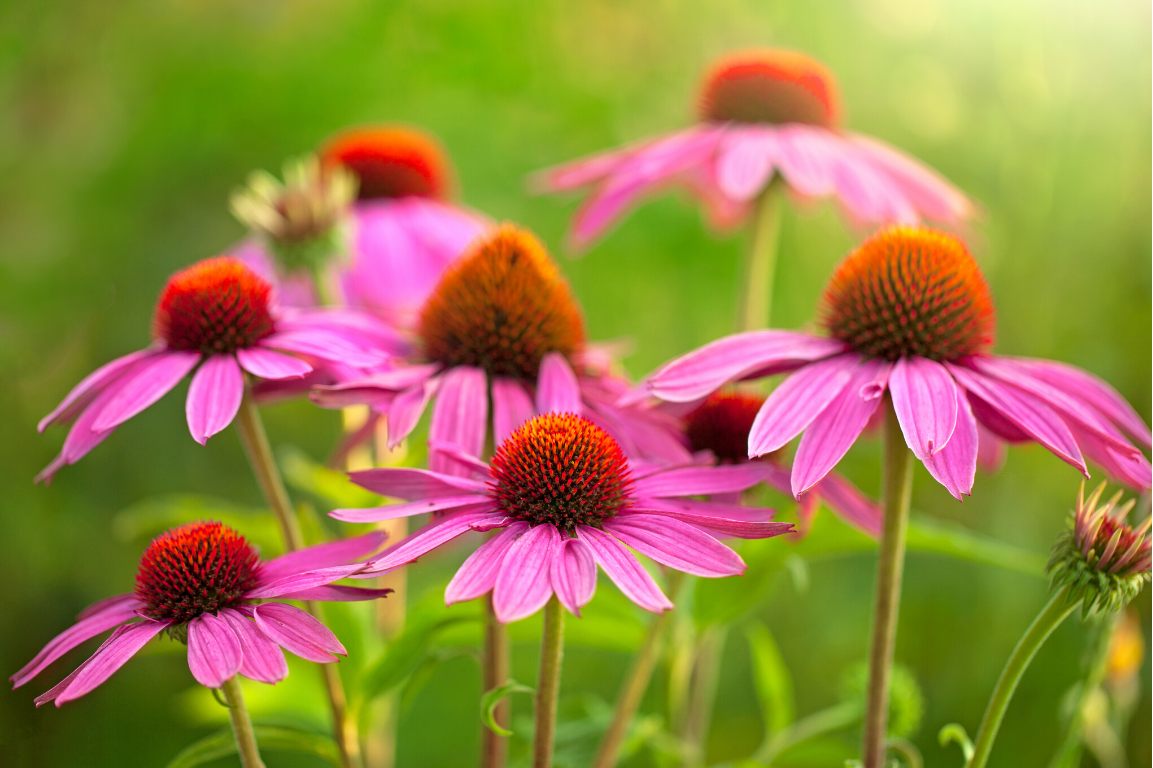 Hardier bedding plants such as Antirrhinums and Pansies can be planted out at the end of the month when the danger of frost is past. You can also be planting up hanging baskets and containers. Choose semi-trailing or trailing plants for round the edge and larger, upright plants such as Begonia or Geranium in the middle.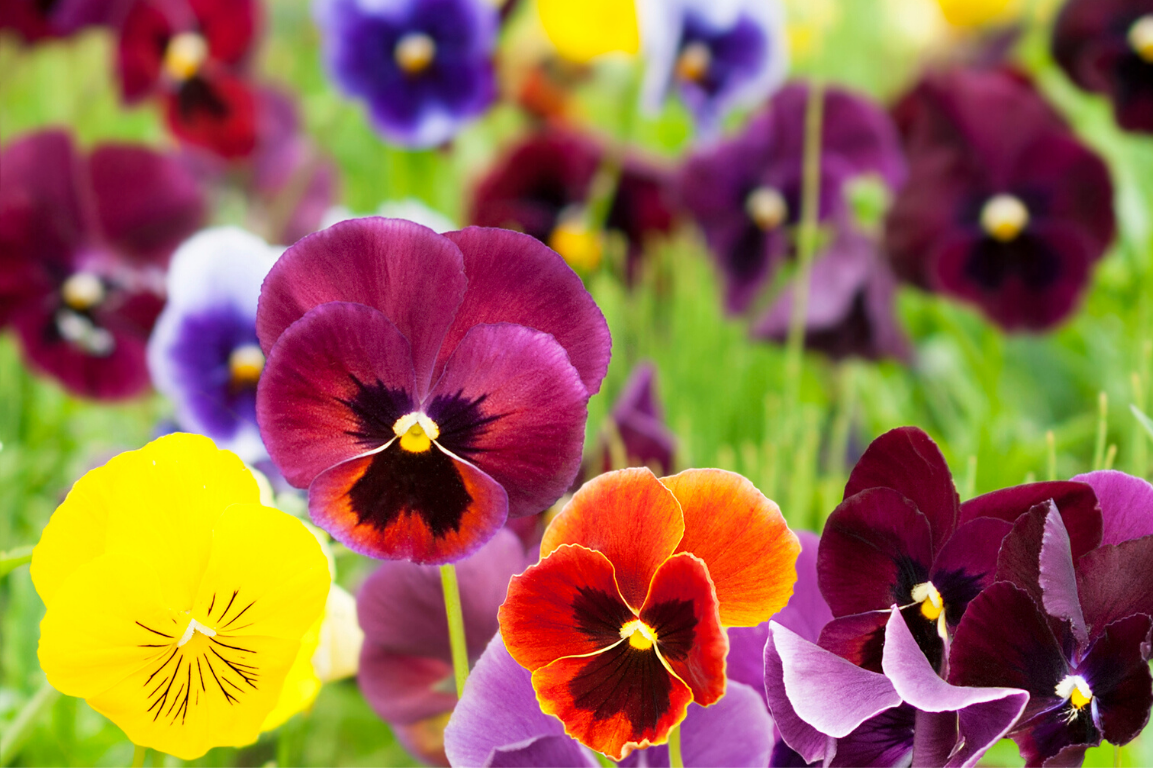 You can sow Sweet Pea seed direct outside this month, or if you started them indoors you can be planting out in the garden. Remember you will have to support the tall types, planting against a sunny fence or wall is ideal. Pick some bushy twigs from a hedgerow to start them off.
Don't forget the garden pond if you have one, it's the ideal time to remove excess growth and prevent it becoming overgrown later in the summer.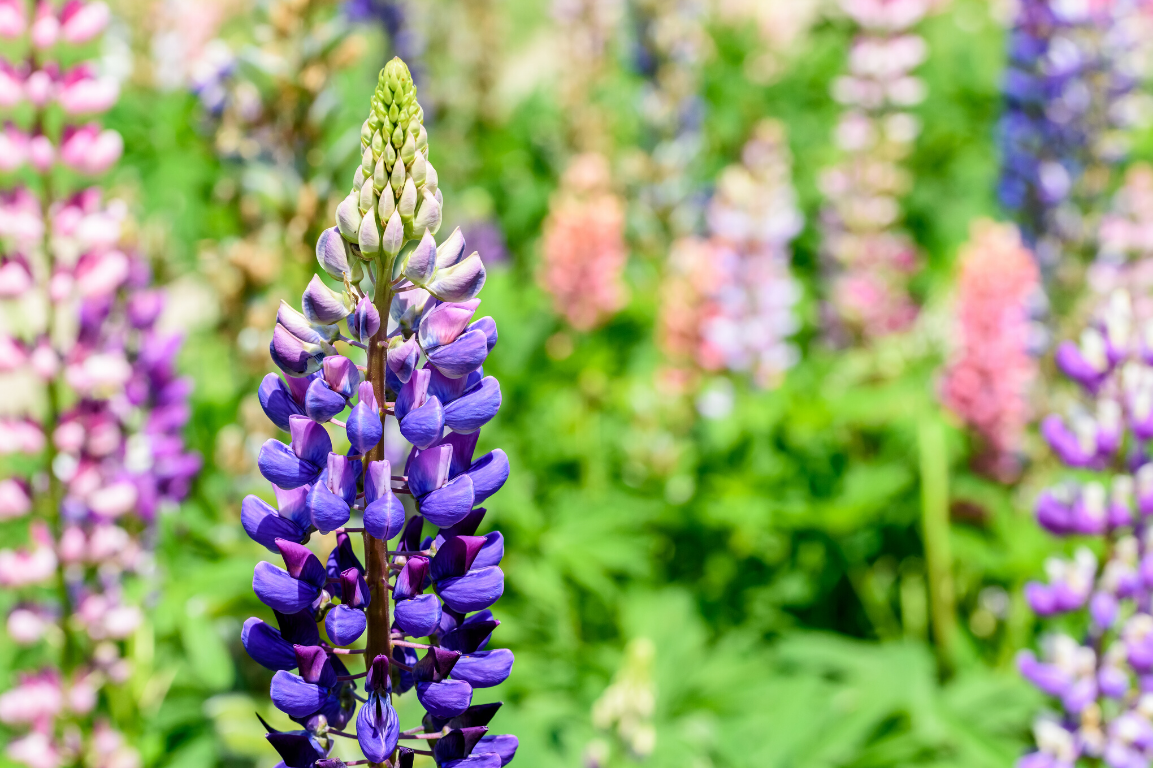 It's a good time to buy herbaceous perennial plants for establishing and flowering next year.
A relatively new development is that known as 'after holiday' plants. These are bred to flower in the autumn of the current year when summer bedding plants are fading and the garden can look rather dull. Examples of these are Gallery Lupins or Echinacea Sundress – look for them in your local garden centre!