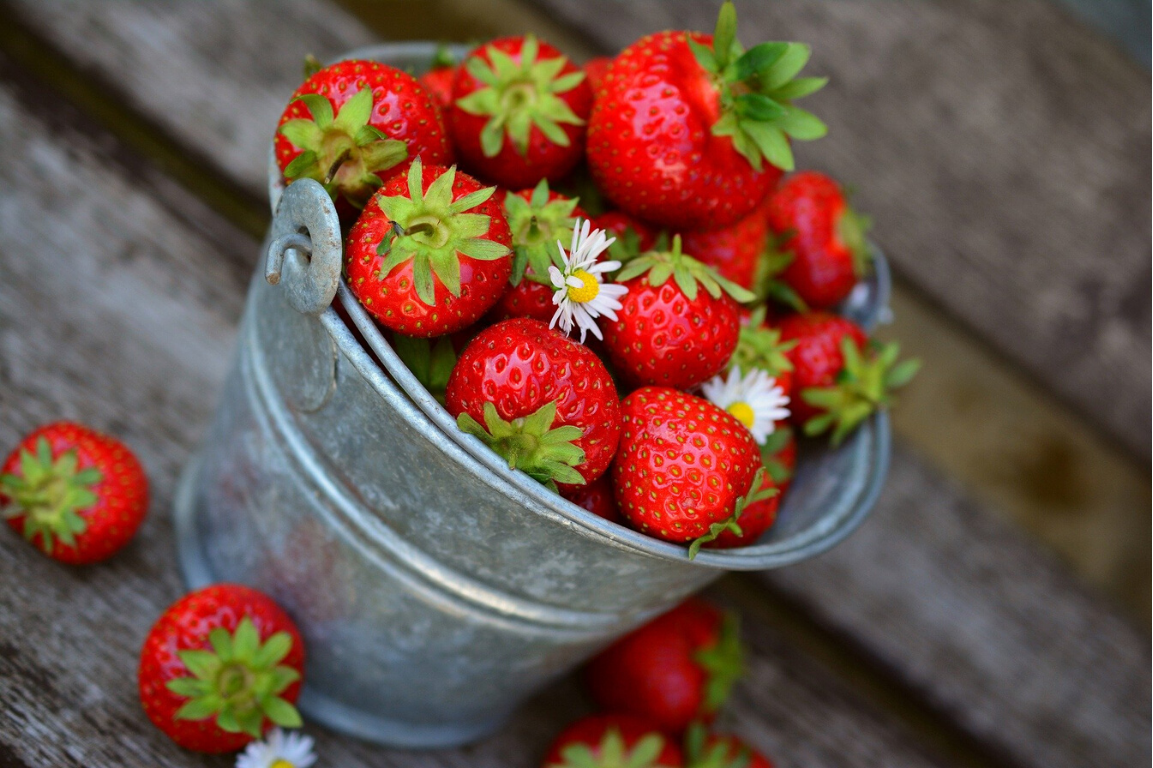 Enjoyed with whipped or clotted cream, a scoop of ice cream, or just simply by its glorious self, there is nothing quite like a bowl of freshly picked, sweet and succulent strawberries on a hot summer's day.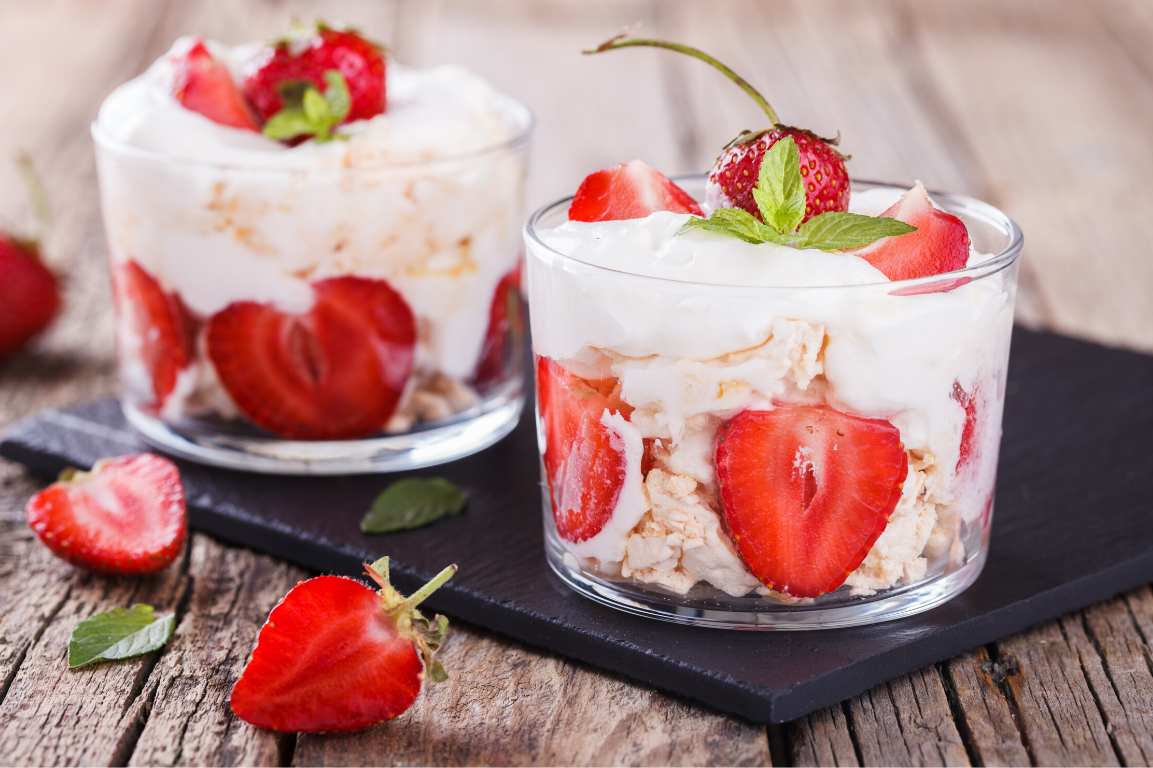 And it has to be British!
British strawberries in season are quite simply the sweetest, juiciest and best-tasting strawberries of them all.
Summer saviour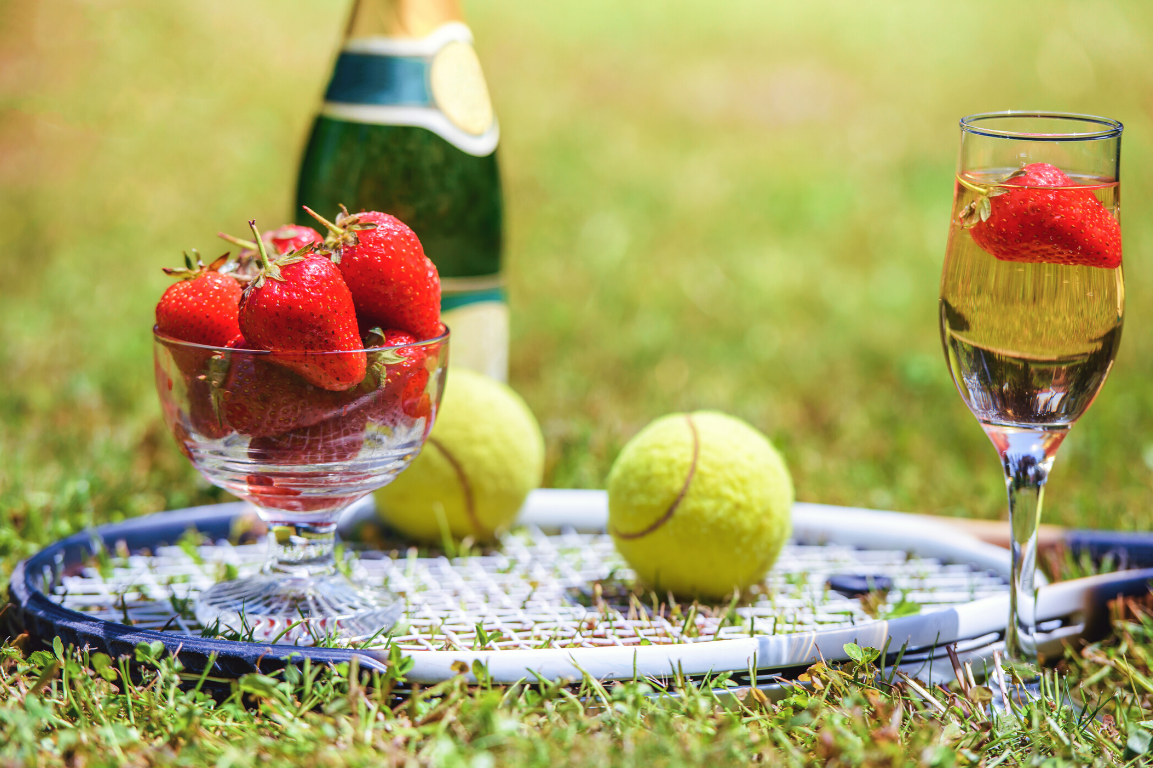 The summer of 2020, unfortunately, is not set to be a typically British affair. Wimbledon may be cancelled along with the classic court side picnics and pimms o'clock post-match analogies however that doesn't mean we need to forgo our favourite summertime fruit.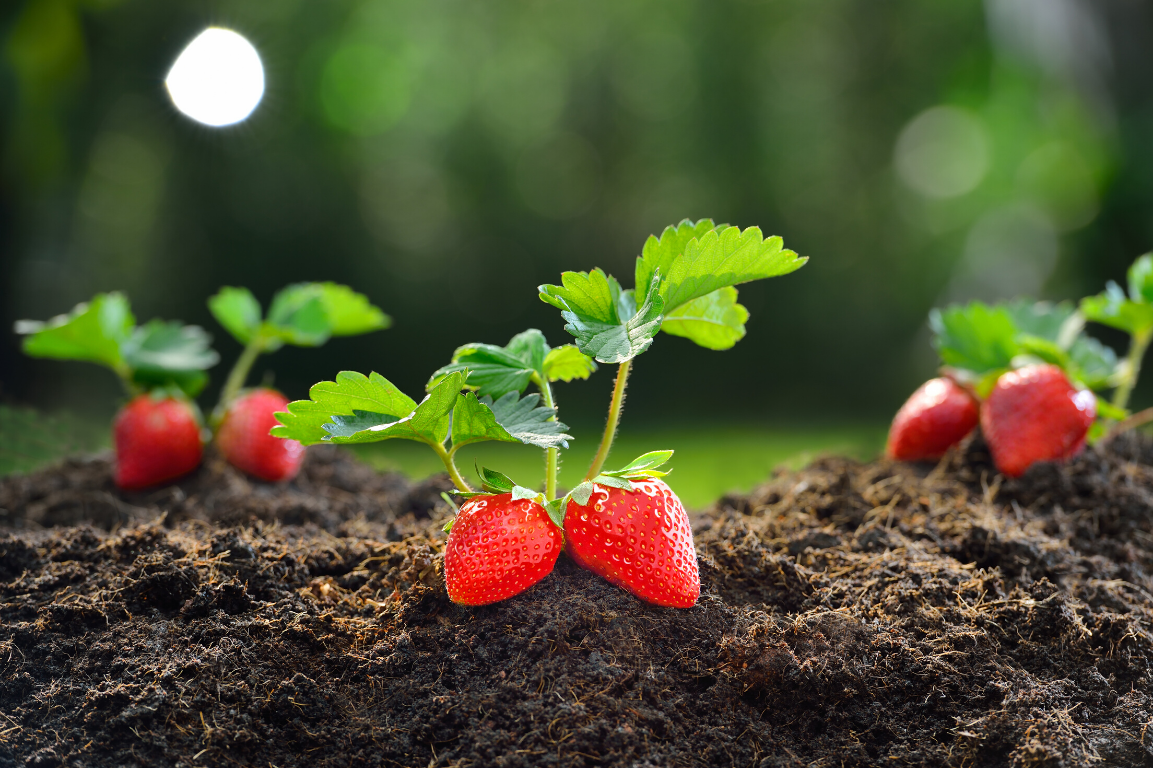 There are lots of different varieties of strawberries such as the Sweet Eve which, as its name suggests, is popular for its sweeter taste. The many different types of strawberry plants allow the growing season to stretch from May right through to October - giving us plenty of time to enjoy these delicious treats!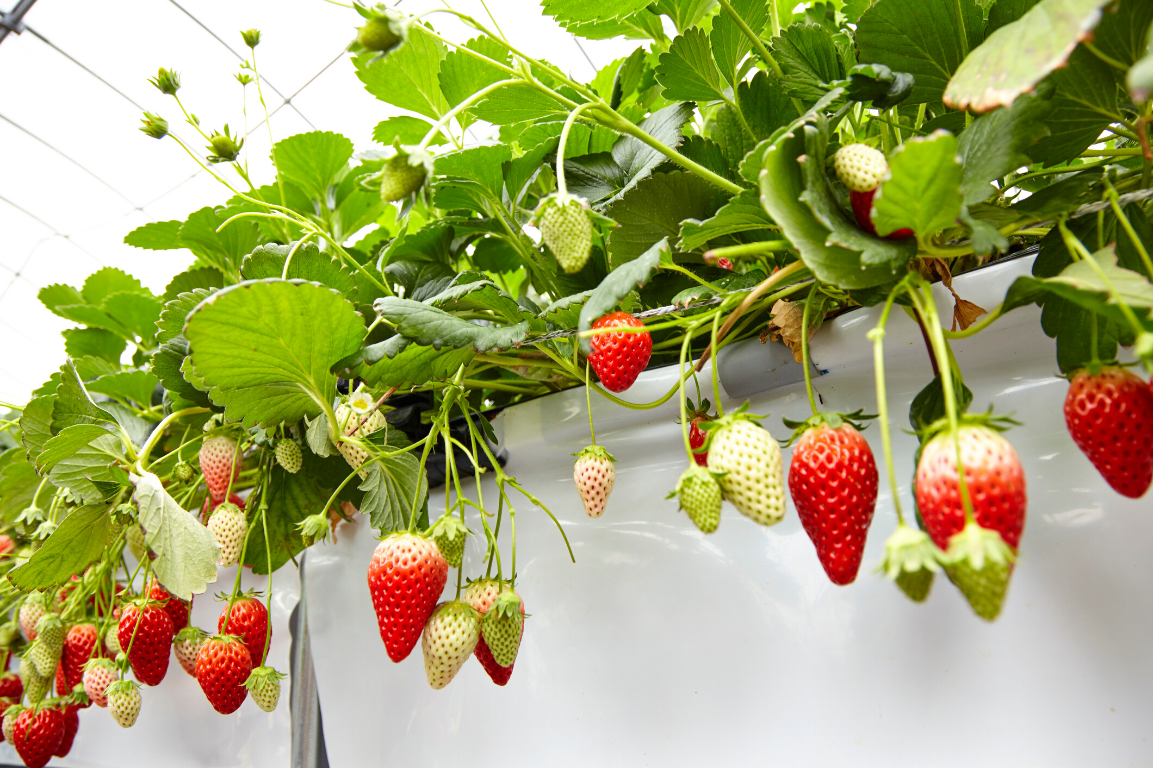 Homegrown Heroes
Nothing beats the taste of homegrown, freshly picked strawberries - what's more they are so easy to grow! Strawberries can literally be grown anywhere - planted in rows directly into your garden soil, in pots or containers on your window sill, balcony or terrace, and even in hanging baskets! So no matter how large or small your garden space is, you can grow your own strawberries this summer.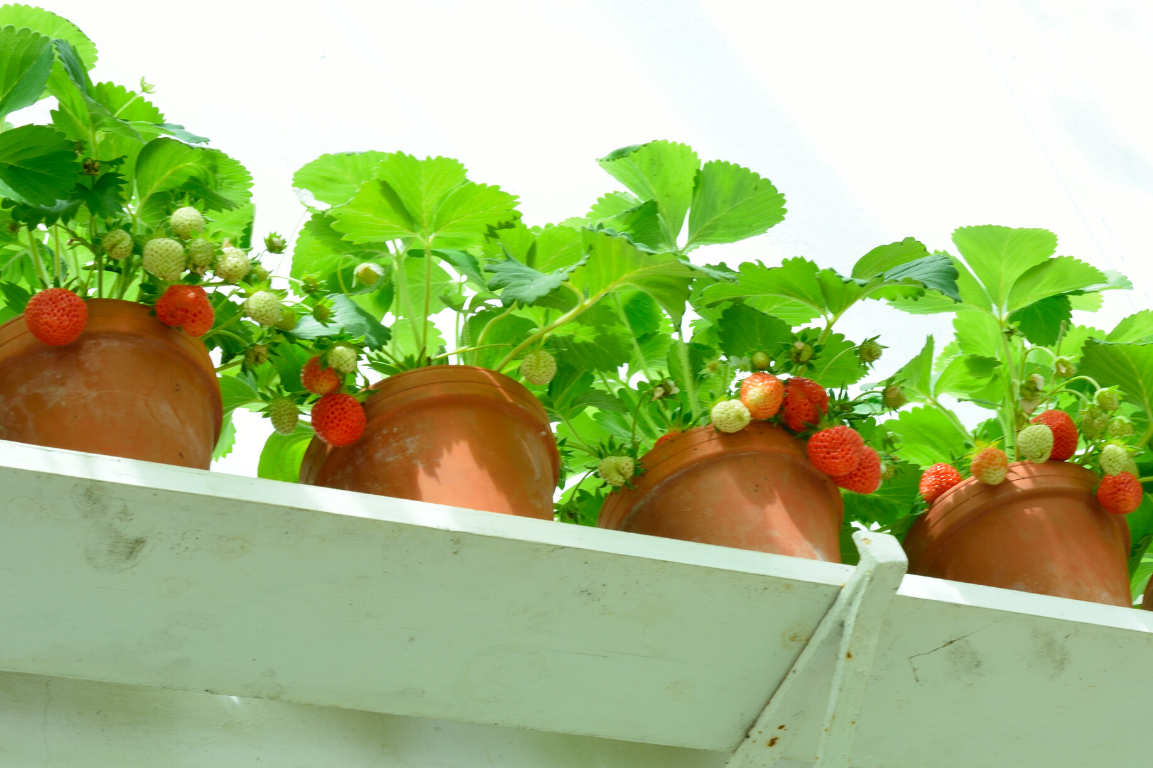 It is important to water your establishing strawberry plants regularly - take care to avoid the growing fruit and buds which can cause disease in the plant. You may also need to protect them from the local wildlife in early summer as they take root. Try using netting or wire mesh to keep the birds and squirrels at bay.
Another top tip for strawberry beds is to place straw or fibre mats underneath the plants. This helps to keep growing fruits clean and the beds free from weeds.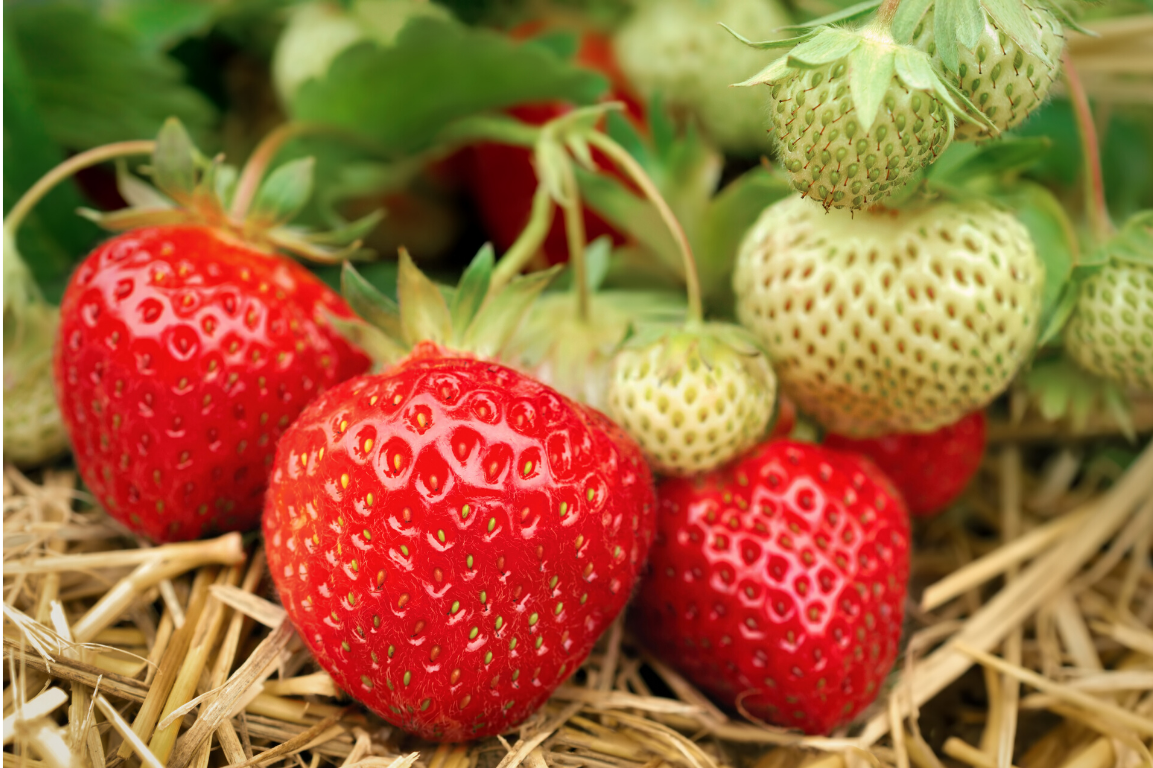 Your strawberry plants should yield summer crops for at least 4 years before they need replacing - ensuring you a plentiful supply of the great British strawberry year on year.
Strawberries sold in pots or packs can be planted as soon as you buy them or grown in their own containers - so there is still time to get growing this summer.
Pick your own
Ask any food growing gardener why they grow their own and they will tell you nothing tastes better than freshly picked fruit and veg straight from your very own garden.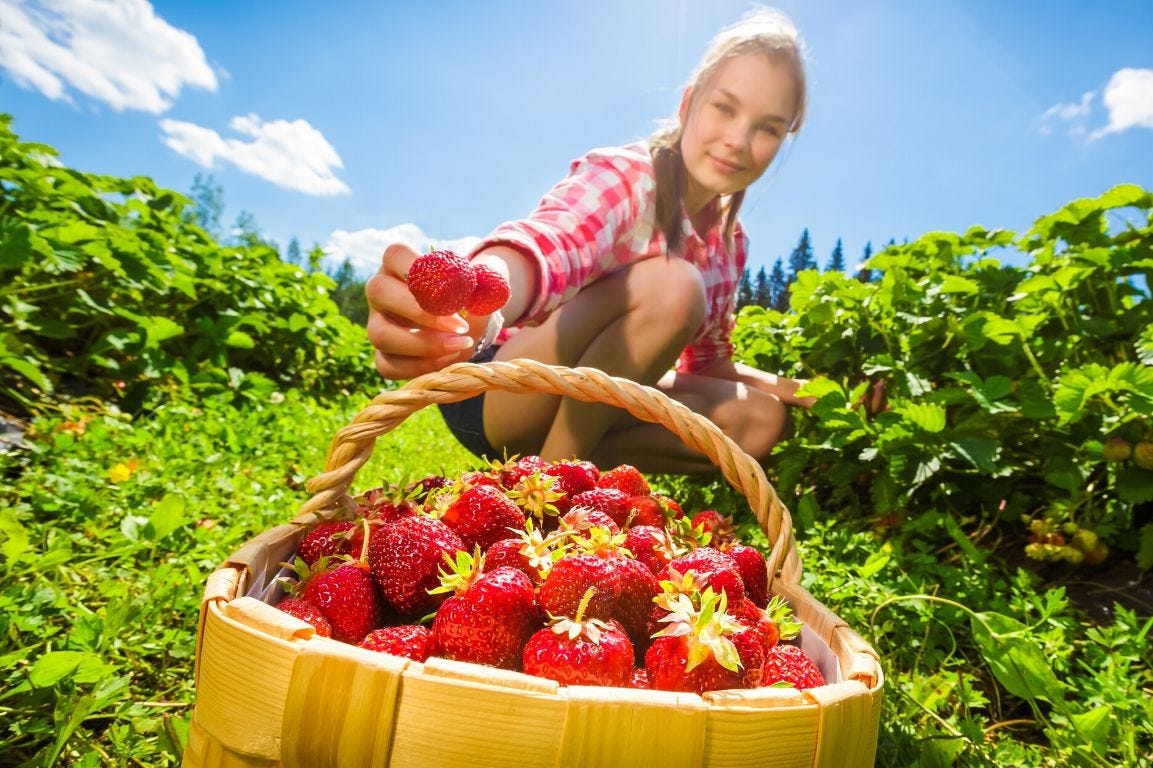 Strawberry picking can also be great fun too! And if growing your own seems like too much hard work you needn't miss out on that fabulous freshly picked taste. There are hundreds of 'pick your own' farms up and down the country for you to gather all the strawberries you can eat!
So why not pull up a deck chair, grab yourself an ice-cold glass of Pimms and tuck into a glorious bowl of Great British Strawberries. Happy Summer!