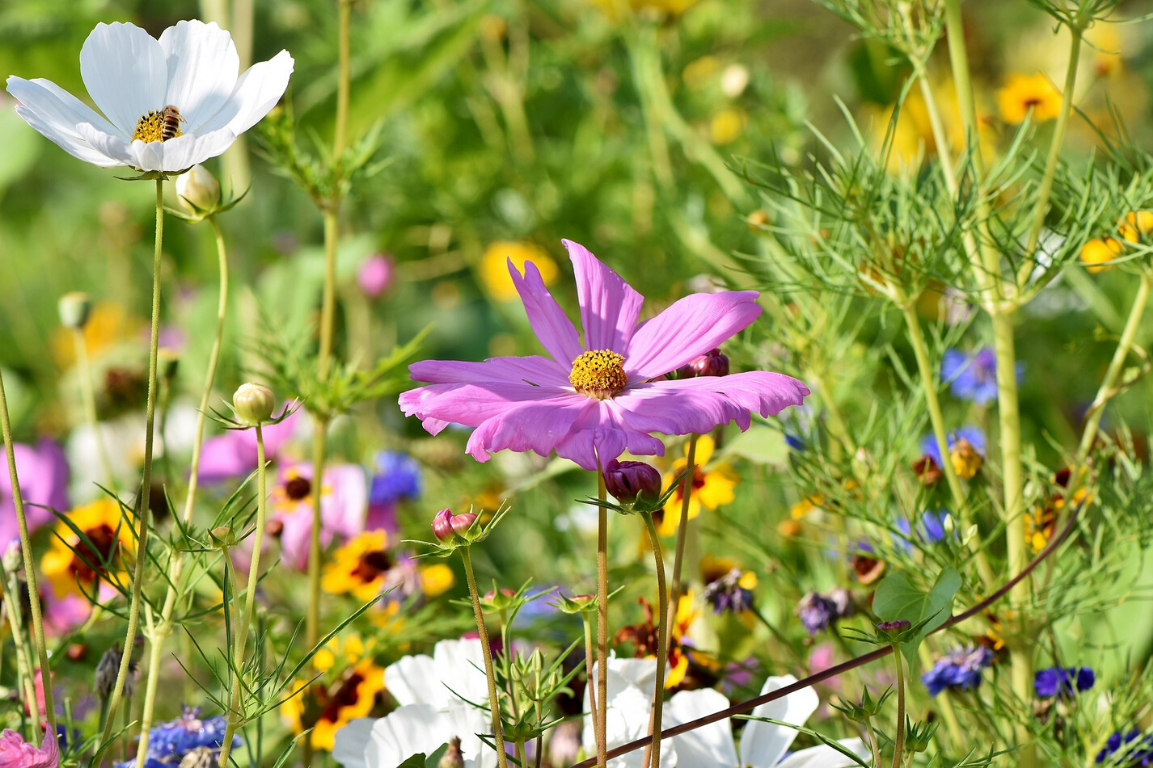 The good news is that it's dead easy for us to do our bit by creating an area for wildflowers in our own gardens, whether it's in a border, on a bare patch of ground or in a corner of the lawn.
When you sow your wildflowers depends on the soil you have, but March and autumn are usually good times. Don't worry if you have poor quality soil because perennial meadows actually do better on soils that are low in nutrients. Annual meadows prefer rich soils so are better suited to borders.
There are several ways to get your wildflower meadow started - whichever way you choose, there are three important tips to follow: don't use weed-killers or fertiliser; always ensure you sow only native varieties of wildflowers, and plant wildflowers only on your own land.
It's as easy as 1,2,3 …
1. You could keep it really simple by laying wildflower turf. Specialist suppliers will be able to help, with rolls of turf comprising half grass and half native wildflowers.
2. Another easy way to kick-start your wildflower area is to simply scatter a seed mix over soil you have just forked and raked.
If using seed mixes, choose traditional hay meadow mixes with 100% native grasses and wildflowers; pictorial seed mixes that are 100% wildflowers are likely to contain some non-native seeds. Follow the quantity instructions on the packet.
After scattering the seeds, gently firm the soil with the back of the rake. Keep well-watered during the germination process. Alternatively, you can make a shallow drill in the soil and place seeds in. You might want to place markers in the ground, so you know where and what the seedlings are when they start to emerge.
3. If you are converting a corner of your lawn, then keep the grass low in this area before sowing. An effective way is to plant small plug plants.
If you don't get around to creating your wildflower area in a section of your lawn in March, then wait until the Autumn, which is a good time of the year if you decide to go for the plugging option.
It might take a bit of time before all that wonderful colour emerges, but you'll soon see the benefits to butterflies, bees and birds. The Eden Project National Wildflower Centre and RHS have more wildflower meadow tips on their websites.