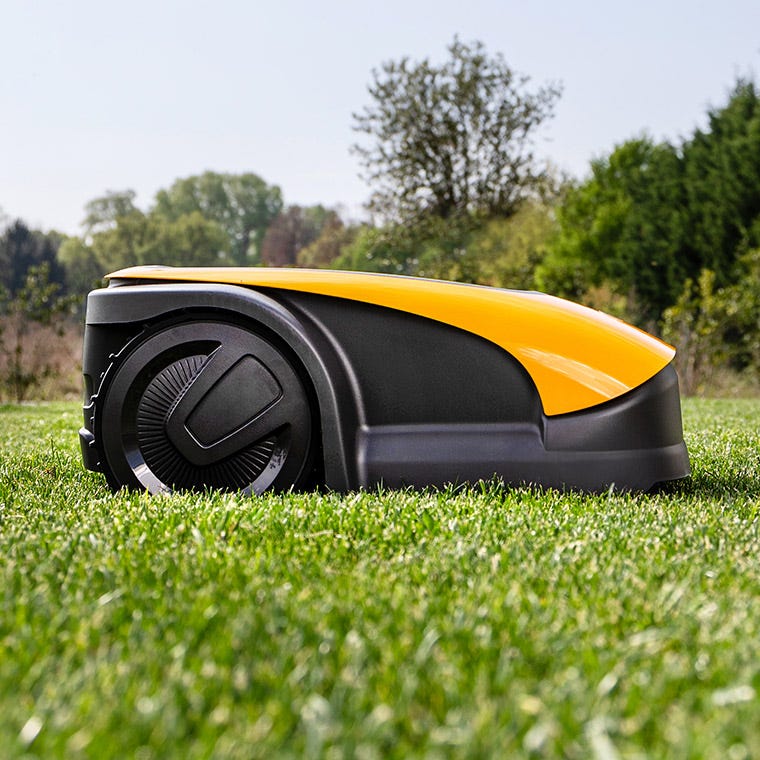 Engineered to work without compromise
Stig's design combines cutting-edge technology, function-led design engineering and Stiga's 60 years of know-how in building high performance, high quality lawn care machines and tools.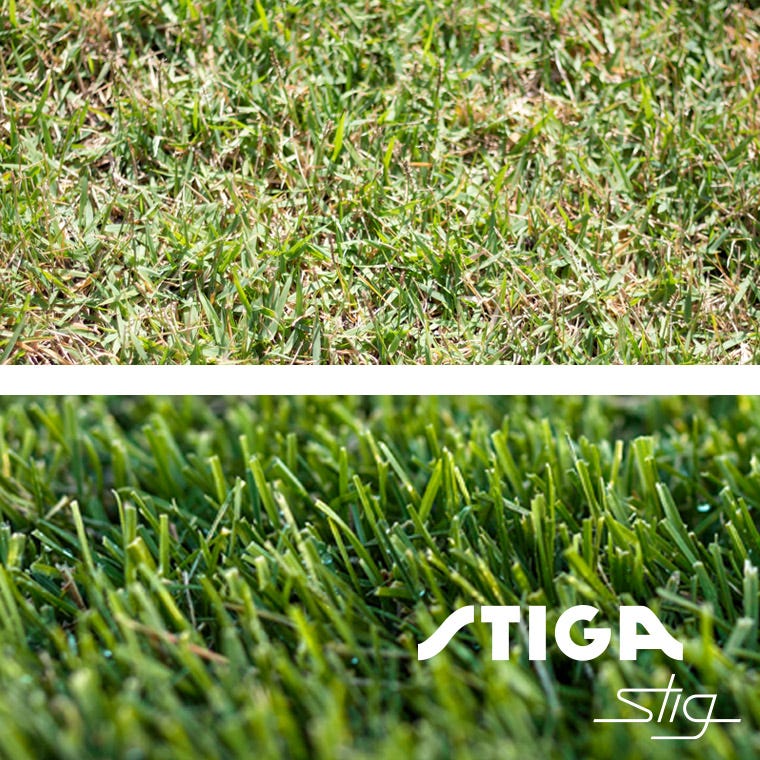 Loves your lawn's health
Hurry kills, time heals.
A healthy lawn needs a robot that works with fewer cutting sessions, leaving more time between cuts. With ePower at its heart, Stig is the first robot that can properly nurture a healthy lawn in just 2 cutting sessions a day.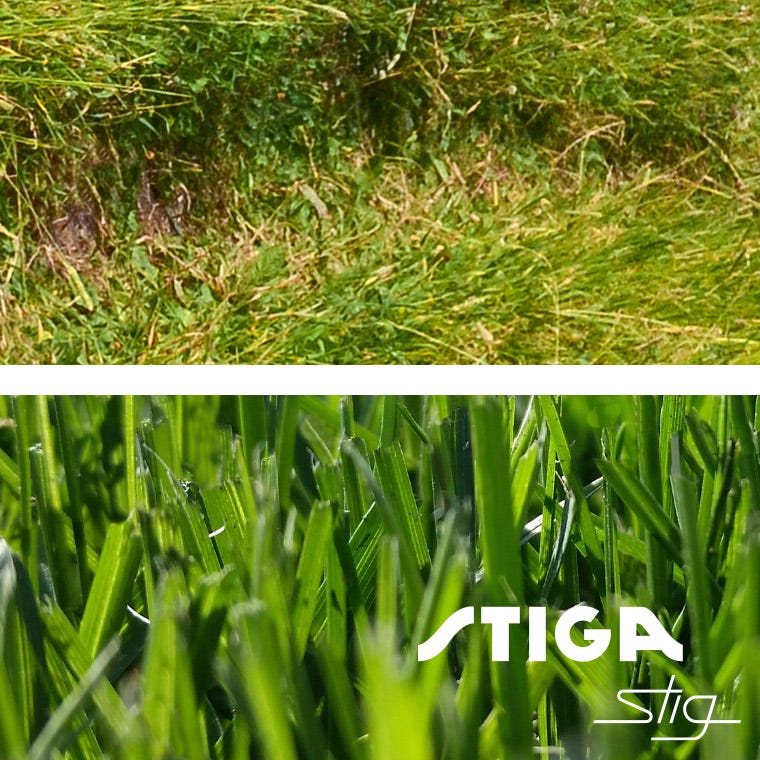 Flat-out mowing won't stand up to scrutiny
Stig doesn't need to mow flat-out on multiple cycles each day.
With twice the run time of any other robot it can mow a 1,200m2 lawn in just 2 mowing cycles and leave more than enough time between the mows for the grass blades to properly recover, stand up proud again, and continue to grow healthy.
How does Stig take care of your lawn health?
Long lasting, customisable, clean energy
Premium STIGA ePower Lithium-Ion batteries contain chemistry which is optimised for reliability and durability.
Even after 1500 charging cycles, the battery still operates at over 80% capacity. A choice of two batteries can be specified at purchase to suit the size of the garden.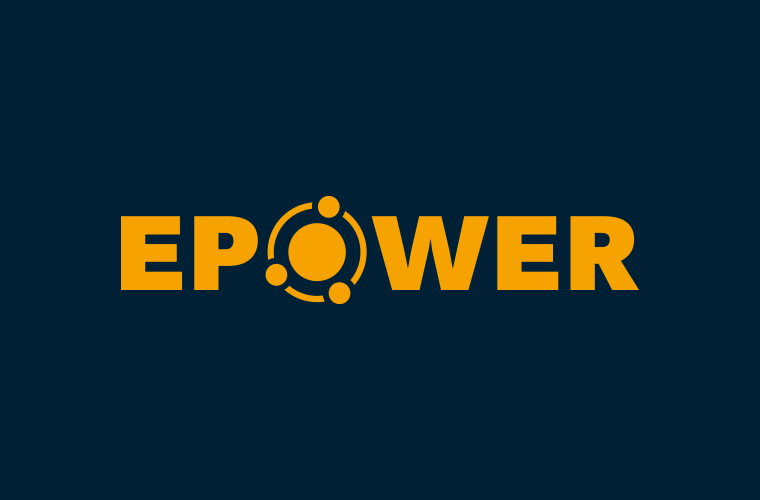 High performance cutting
A neat cut, nurturing grass health.
The four pivoting carbon steel razor blades, spinning at up to 2850 rpm, maintain the lawn as you want it, performing a neat cut without tearing grass. Easy-to-adjust blade height control cuts to the perfect length, from 20 to 60 mm.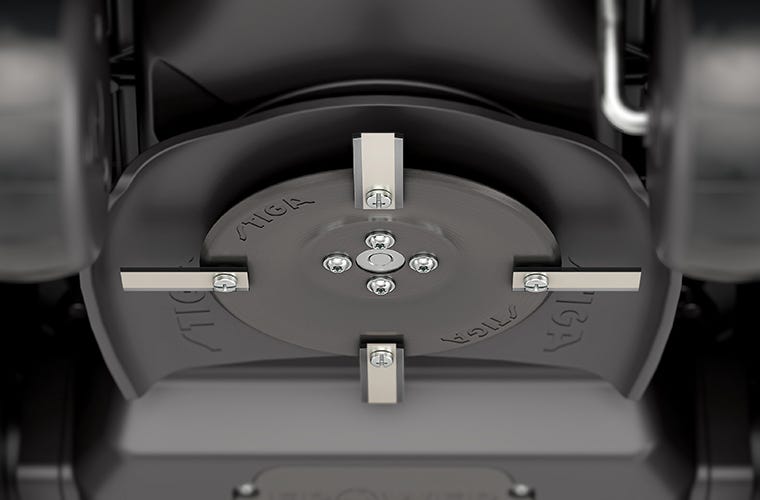 Intelligent coverage and navigation
A complete coverage, with maximum efficiency.
Two front coil sensors and a static algorithm guarantee complete coverage of the lawn and by setting "Go-To-Cut" points via the dedicated STIGA.GO App, you can instruct the robot where to start its work.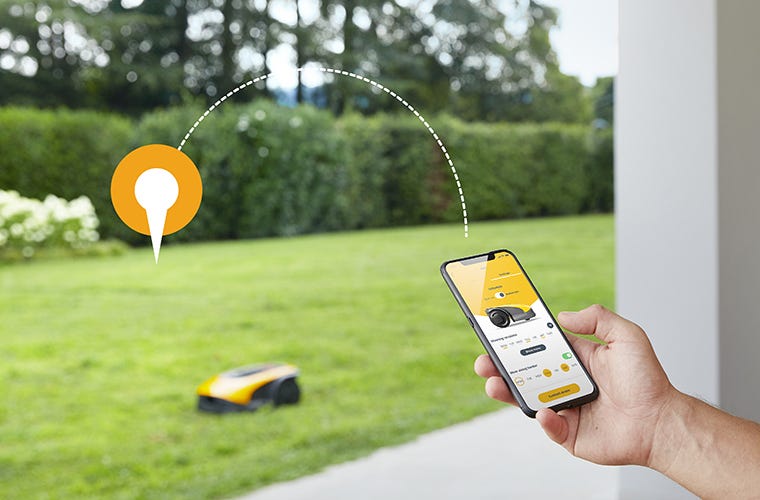 Convenience alone has too many compromises. And losing your lawn-time due to your robot is just one of them
More coming next Spring..